Weekend Roundup: Feb. 24-27, 2022
Winter Restaurant Week Continues Along With Some Great Events!  
This weekend features a fun Mardi Gras parade as well as plenty of other fun activities to choose from! Winter Restaurant Week is still in full swing, and  there are also plenty of chances for you to enjoy the Birmingham Fine Arts scene as well! Art, Music, Dance, there's a little bit of everything!  Check out the list below and start planning your weekend!
#RUhappenin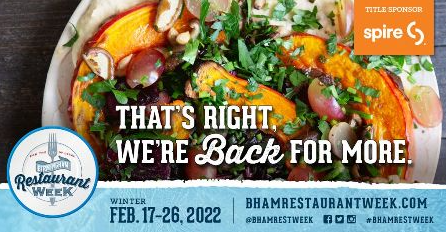 Birmingham Winter Restaurant Week
Feb.17-26
Cost: $5-$45
At: Participating Restaurants
This is a great way to celebrate Birmingham's world class restaurant scene! Thirty local restaurants will have Prix Fixe Menus at set price points for you to enjoy! There's also the Mixology Event coming up on Tuesday, March 1st! Be sure to check the link below to get all the details including the full list of restaurants and what each will be serving!
Click here for more info.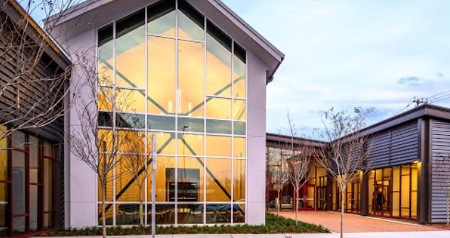 Firehouse Shelter/Sips n Strokes Community Night
Thurs, Feb. 24, 6:30pm
Cost: $50 (fundraiser)
At: Sips n Strokes Bham (map)
Come join in for an evening of creativity and community. Sips n Strokes, along with The Firehouse Shelter would like to invite you to come learn more about the shelter and their services while you paint the town! Refreshments will be provided by Tito's and AirFare, Inc. Door prizes provided by the Born This Way Foundation. Proceeds benefit The Firehouse Shelter for men.
Click here for more info.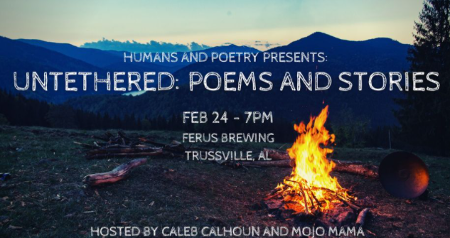 Untethered: Poems & Stories
Thurs, Feb. 24, 7-9pm
Cost: FREE
At: Ferus Trussville (map)
Join in for an evening of poetry and storytelling from some of the most well-loved southeastern spoken word performers. Ferus is such an incredible venue for this! Take some time and check out the entertainment district while you're there!  The event is free.
Click here for more info.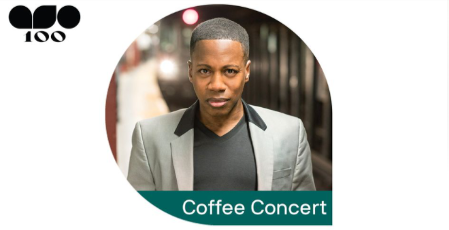 Coffee Concert: Beethoven's Emperor Piano Concerto
Fri, Feb. 25, 11am
Cost: $19+
At: Alys Stephens Center (map)
Pianist Terrence Wilson returns to Alabama to celebrate one of Beethoven's most beloved compositions! Inspired by the turmoil and tempestuous politics surrounding Vienna, Beethoven's Emperor Concerto illustrates Austria at war and the invasion of Napoleon. This is a great way to spend a Friday lunch break!
Click here for more info.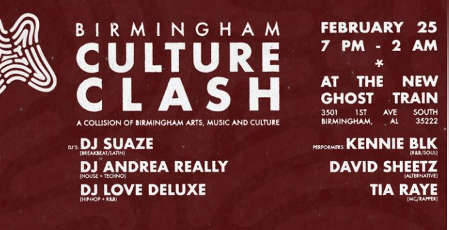 Birmingham Culture Clash
Fri, Feb. 25, 7pm-2am
Cost: $20
At: Ghost Train on 1st South (map)
Ghost Train welcomes Birmingham to its new state of the art facility through a collision of art, music and culture. Birmingham Culture Clash is a pop-up cultural discovery experience rooted in Birmingham, Alabama. This event combines a diverse selection of local DJs who will each play a contrasting genre-specific music set. Interspersed between each distinctive DJ set are performances by local musicians of equal variety to create a surreal atmosphere that highlights emerging Birmingham talent while also immersing music lovers of all types.
Click here for more info.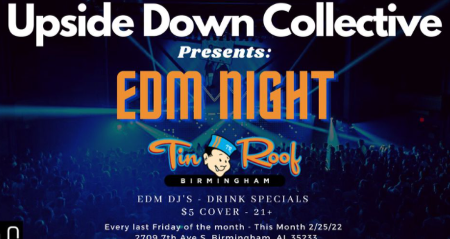 EDM Night  (21+)
Fri, Feb. 25, 9pm
Cost: $5
At: Tin Roof (map)
The second installment of the Upside Down Collective's EDM night! After a sold out vol 1. , they are set to bring you more dance music from the hottest local producers/DJ's in the region. Bring the positive energy and your best dance moves on February 25th!
Click here for more info.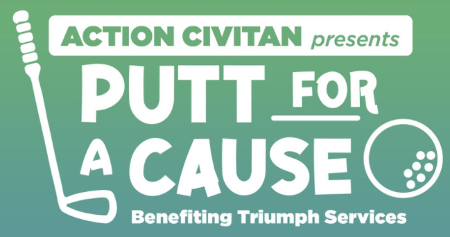 10th Annual Putt For a Cause
Sat, Feb. 26, 12-5:30pm
Cost: $36
At: Avondale District (map)
Join in for 9 holes of putt-putt throughout the Avondale Entertainment District! Amber and I have participated in the past and had so much fun! Wear funky costumes and help Action Civitan raise money for Triumph Services! There will be prizes for 1st, 2nd, 3rd, and WORST place! Be sure to stick around for the after party at Avondale Brewing! Sign up with a group of 6 friends and get a discount!
Click here for more info.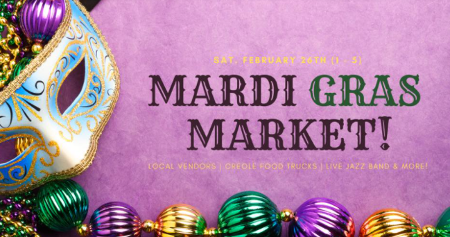 Mardi Gras Market
Sat, Feb. 26, 1pm
Cost: FREE
At: Ross Bridge Farmers Market  (map)
Don't miss the Mardi Gras Market at Ross Bridge! Enjoy a free community event that supports local farmers, artisans, & more! They will have a Live Jazz Band, Creole Food Trucks, Local Shopping and FREE kids activities!
Click here for more info.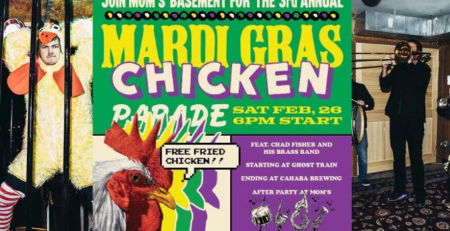 Mardi Gras Chicken Parade
Sat, Feb. 26, 12pm-Until (Parade at 6pm)
Cost: Free to attend
At: Multiple Breweries
Honor the reign of King and Queen Poulet III at the 3rd Annual Mardi Gras Chicken Parade. Lovingly brought to you by Mom's Basement, Cahaba Brewing Company, and Ghost Train Brewery, this year's parade will begin at Ghost Train Brewing's new location (former Old Car Heaven), pass by Avondale Brewing, and end here at Cahaba Brewing Company. The parade rolls at 6:00 but the fun starts at noon. There will be food trucks, live music, and more!
Click here for more info.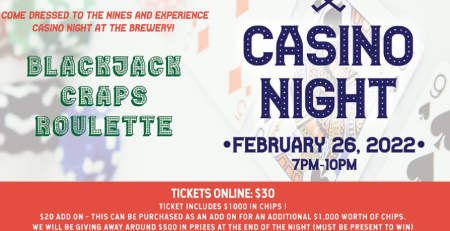 Cahaba Casino Night
Sat, Feb. 26, 7pm
Cost: $30
At: Cahaba Brewing (map)
Come dressed to the nines for Cahaba Casino Night! Your $30 ticket gets you $1,000 worth of chips to play Blackjack, Roulette, and Craps. And you can purchase a $20 add-on for an additional $1,000 worth of chips! Cahaba will also be giving away around $500 worth of prizes at the end of the night, but you must be present to win! Pre-sale tickets are encouraged; limited tickets will be available at the door.
Click here for more info.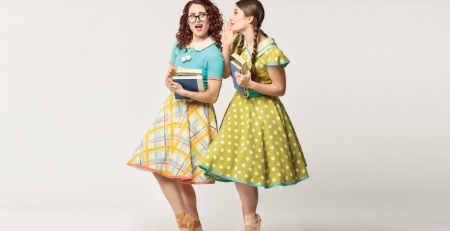 Alabama Ballet Presents: Blue Suede Shoes
Sat, Feb. 26, 7:30pm
Cost: $45
At: BJCC (map)
Blue Suede Shoes is a full-length ballet danced to the music of Elvis Presley, combining classical dance with classic rock. The rock-and-roll ballet, with a good helping of jazz, follows three friends over almost twenty years, starting with high school in the 1950s. The scene evolves to the Hot Dog Drive-in, through graduation, into army life, then lonely streets and a disco concluding with a gold record finale. The 90-minute ballet has 16 sets and 280 costumes, all designed by Bob Mackie.
Click here for more info.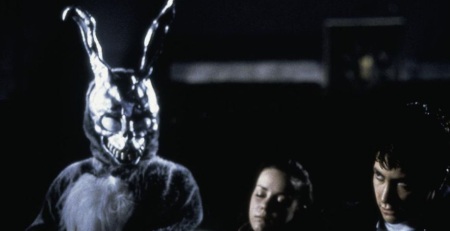 Midnight Madness: Donnie Darko Screening
Sat, Feb. 26, Midnight
Cost: $7.75
At: Sidewalk Cinema (map)
After narrowly escaping a bizarre accident, a troubled teenager is plagued by visions of a man in a large rabbit suit who manipulates him to commit a series of crimes. Come see this midnight showing of a cult classic! This is one of Russell's favorite films, so you may see him there!  Sidewalk is sure to have some surprises in store as well!
Click here for more info.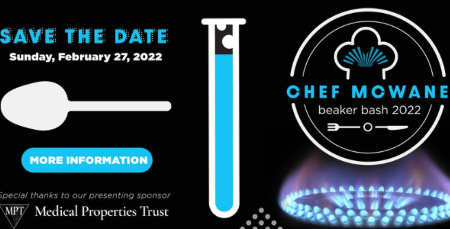 Beaker Bash
Sun, Feb. 27, 4pm
Cost: $20/$50 (fundraiser)
At: McWane Science Center (map)
McWane chefs and kitchen scientists, join in for Beaker Bash: Chef McWane! Beaker Bash is an annual family-friendly fundraiser hosted in-house right over at McWane Science Center! This year they are mixing up some science, learning, and fun to create a tasty adventure for their guests!
Click here for more info.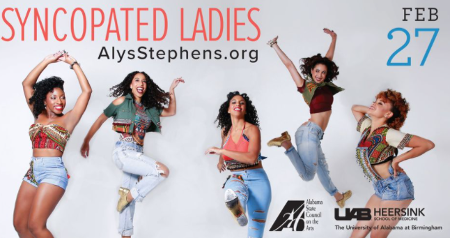 ASC Presents: Syncopated Ladies
Sun, Feb. 27, 5-6:30pm
Cost: $22
At: Alys Stephens Center (map)
The Syncopated Ladies are the ground-breaking, all-female tap production propelling beautiful, classy, and diverse women onto a re-invigorated stage, weaving their inspiring stories with intricate footwork, feminine prowess, and life-renewing energy. Their music videos have gone viral amassing over 50 million views. They are the winners of the first dance crew battle on FOX's So You Think You Can Dance, have performed on Good Morning America, The Ellen Show, and the Late Late Show with James Corden. Syncopated Ladies LIVE is a celebration of sisterhood, empowerment, and black girl magic wrapped up in the package of a music video. Tapping to today's popular music from Prince to Beyoncé, the Syncopated Ladies are electrifying in this nonstop action-filled show.
Click here for more info.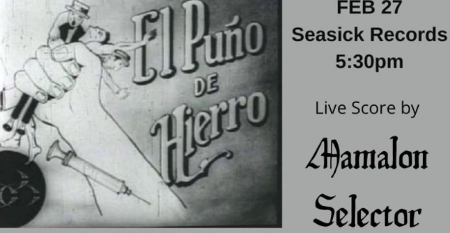 No Longer Silent: El puño de hierro with DJ Mamalor Selector
Sun, Feb. 27, 5:30pm
Cost: FREE
At: Seasick Records (map)
No Longer Silent: A live music/film experience! No Longer Silent will be an opportunity to highlight significant and historic silent films with live accompaniment from local music talent to create a one of a kind experience. Performances will be followed by panel discussions from local organizations giving audiences an opportunity to discuss and reflect on the ideas and concepts presented.
Click here for more info.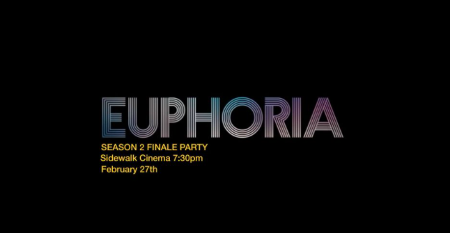 Euphoria Season 2 Finale Party
Sun, Feb. 27, 7:30-9:30pm
Cost: FREE
At: Sidewalk Cinema (map)
Head to the lobby bar at Sidewalk Cinema for a Euphoria Season 2 finale watch party! They'll be playing the much-anticipated season finale on the lobby screens as it airs. Viewer discretion is STRONGLY advised as the show contains VERY mature content and adult themes. The show follows a group of high schoolers and they struggle with drug addiction and the perils of being a teen in the age of social media.
Click here for more info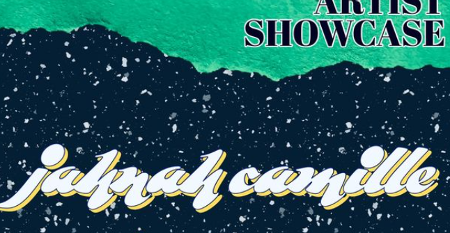 Black Artist Showcase (18+)
Sun, Feb. 27, 8pm
Cost: FREE
At: Saturn Bham (map)
Saturn is excited to present to you this Black Artist Showcase, featuring the music of Jahnah Camille, Brotha Josh, Griff, and The Phasing Octopus! This will be a great way to end your weekend!
Click here for more info.