Birmingham Halloween Events 2022
It's Halloween!!!
We are back from vacation just in time for one of our favorite holidays! There are a SCARY amount of spooky events to get you into the spirit. From fun to scary, you can pick how you want to celebrate! There are events for kids, adults, AND pets!  Bust out your best costume and get ready for a spooktacular time! Also, you'll be able to find us at The Pig Iron Cook-off on Saturday stuffing our faces with unlimited samples of BBQ!  You'll definitely want to check that one out!
#RUhappenin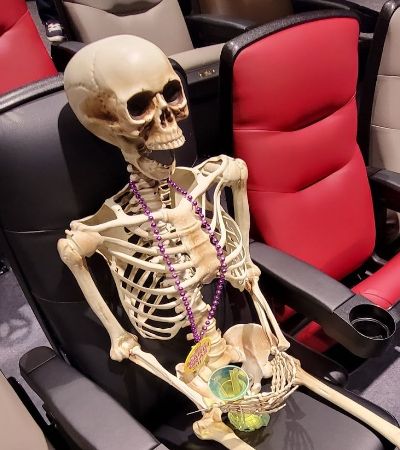 Halloween at Sidewalk
Thurs-Mon, Oct. 27-31
Cost: $13 per film
At: Sidewalk Cinema (map)
"Do you like Scary Movies?" If so, Sidewalk has you covered!  One of the best ways to celebrate Halloween is by watching some creepy films. Sidewalk Cinema has picked some of the best movies, from classics to frights, to get your hairs standing on end. Check the link for showtimes and remember that Sidewalk is all about some tricks AND treats! (muahahaha!) Some of the films include: "The Lost Boys," "The Thing," "Nightmare on Elm St.," "Haxan," "Poltergeist," and the Nick Cage version of "Wickerman."  (Not the BEES!!!!)  Arrive early, and get some snacks and a creepy cocktail before your film!
Click here for more info.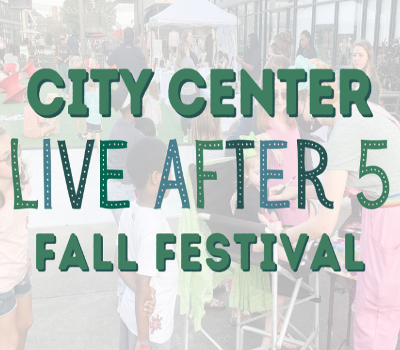 Live After 5
Thurs, Oct. 27, 5pm
Cost: FREE
At: Vestavia City Center (map)
Vestavia is celebrating fall on the back green space with music, local vendors, a bounce house, a photobooth sponsored by Shoe Station, and more! Bring the entire family out for a night of Fall fun at the Vestavia City Center!
Click here for more info.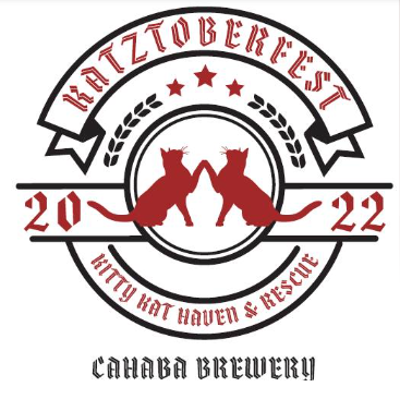 Katztoberfest
Thurs, Oct. 27, 5-9pm
Cost: Free to attend
At: Cahaba Brewing Co. (map)
Modeled after the traditional Bavarian Oktoberfest, this family friendly event includes music, vendors, food, and lots of beer! Cahaba Brewing Company will be pouring their seasonal Oktoberfest-style beer! You'll enjoy the musical stylings of Margeaux and the Cats Meow, a Birmingham based swing, funk, groove, jazz dance band! Oktoberfest themed food will be available from The Current At Cahaba food truck. There will be a variety of merchandise options and a raffle that will include fun gifts and services. Money raised will be used to further the Haven's mission to save abandoned, stray, and injured animals and provide them with the care they need in a safe and loving environment.
Click here for more info.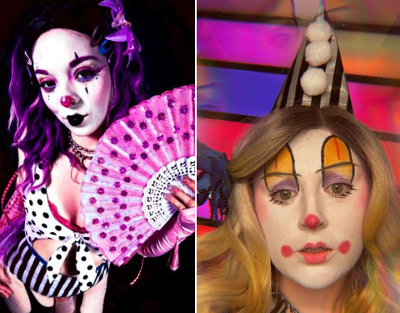 Freak Show at The Marble Ring (21+)
Thurs, Oct. 27, 9-11pm
Cost: FREE (limited seating)
At: The Marble Ring (map)
Join in for an unusual show at the Marble Ring. There will be acts from local sideshow performers Des Teni, Violet Gein, and Drew Blood. This isn't your typical clowning around. Have you ever seen a clown swallow a balloon while standing barefoot on shards of glass?!
Click here for more info.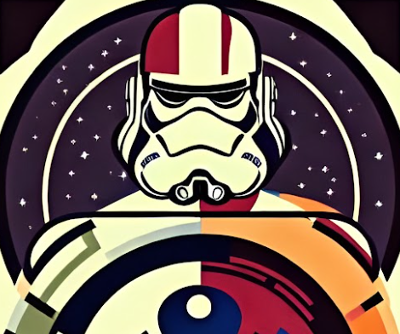 Art After 5
Fri, Oct. 28, 5pm
Cost: FREE
At: Bham Museum of Art (map)
Launch into hyperspace in this Star Wars themed Art After 5! Visit the cantina on Tatooine for a night of music, beverages, and art-making to begin your intergalactic journey. Enjoy a stellar view from your X-Wing fighter with the exclusive, big screen release of the first images from the James Webb Space Telescope — the most powerful telescope ever launched into space. BMA is partnering with the Civil Rights National Monument in Birmingham to feature the phenomenal images that study every phase of the history of our universe. Gather this important intelligence for the rebels in the interstellar fight with the Galactic Empire!
Click here for more info.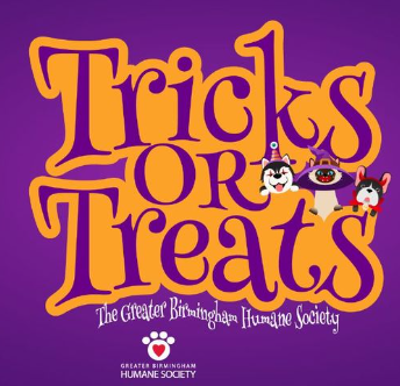 Tricks or Treats
Fri, Oct. 28, 6-8pm
Cost: FREE with pet food donation
At: GBHS (map)
Don't miss a spooktacular good time at the Greater Birmingham Humane Society's 2nd Annual Tricks or Treats event! Spooky tour guides will lead small groups of trick 'r treaters on a hauntedly fun tour of the adoption floor on Snow Drive. A donation of pet food for the GBHS Pet Pantry will be required for entry. This event is just for humans, however there will be shelter pets in attendance to scare up a good time!
Click here for more info.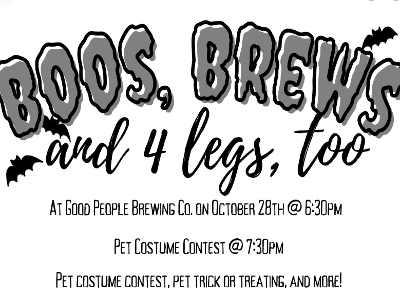 Boos, Brews, and 4 Legs Too!
Fri, Oct. 28, 6:30pm
Cost: Free
At: Good People (map)
The Best Friends of Shelby Humane are excited to host Boos, Brews, and 4 Legs, Too! at Good People Brewing Co. Friday, October 28th. Trick-or-Treating begins at 6:30pm. Receive a Best Friends canvas tote bag filled with swag. Stop by the Patton Chapel Animal Clinic and Hollywood Feed (Lee Branch) tables for fun goodies! Pet Costume Contest begins at 7:30pm $10 Entry fee - sign up as early as 6:30pm. 4 lucky winners will win a prize basket valued at over $200 Come for the BOOS, stay for the BREWS!!
Click here for more info.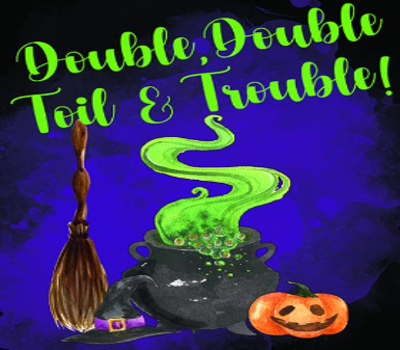 Double, Double, Toil & Trouble
Fri, Oct. 28, 7-9pm
Cost: FREE
At: Hoover Library (map)
Calling all witches and wizards! Join the Hoover Library for a night of spellbinding fun with Harry Potter, the Wicked Witch of the West, the Sanderson Sisters and more! Cauldrons, broomsticks and costumes encouraged!
Click here for more info.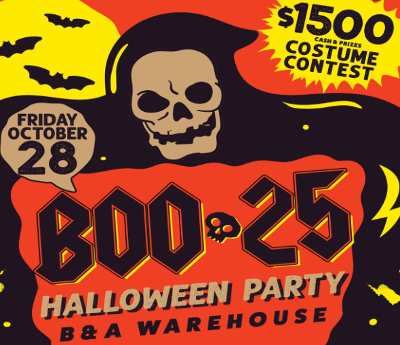 BOO 25 Halloween Party (21+)
Fri, Oct. 28, 8pm
Cost: $25+
At: B&A Warehouse (map)
BOO is Birmingham's biggest and baddest Halloween party. Join in and celebrate the 25th anniversary with live music from Fly By Radio, DJ Mark AD, Scary-oke karaoke, costume contest with cash prizes, photo booth, horror movie lounge and cash bar. General admission paid by Venmo, cash or credit card at the door. RIP VIP packages available!
Click here for more info.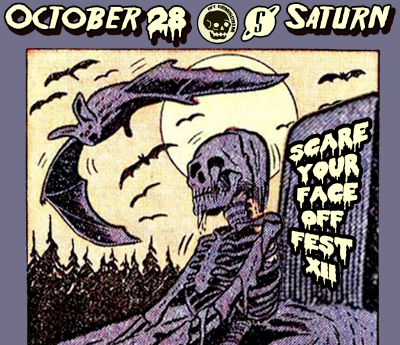 Scare Your Face Off XII
Fri, Oct. 28, 9pm
Cost: $10 in costume/$15 if not
At: Saturn Bham (map)
DIY Birmingham is providing Halloween festivities with cover sets of your old favorites by Birmingham's finest musicians. It's a costume party! Dress up and get a discount at the door. Ghouls with the creepiest costumes get prizes, in addition to a hand painted, horrid trophy. Featured music will include tributes to: The Cure, The Who, Gorillaz, System of A Down, and more! Performances include contributions from Mood Room, Post Consumer Waste, Captain Kudzu + Domesticatrix, Joyboy + Selim Sivad + Snake Church, TOWU, Seraphic Entombment + Day Job, and  Wax Fur.
Click here for more info.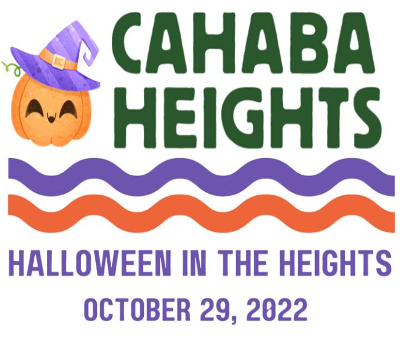 Halloween in the Heights
Sat, Oct. 29, 10am-5pm
Cost: FREE
At: Cahaba Heights (map)
Trick or Treat with the Cahaba Heights Businesses all day, Saturday October 29, 2022 from 10-5PM. The Businesses will be full of Treats for the entire family! Your kids are sure to have a blast!
Click here for more info.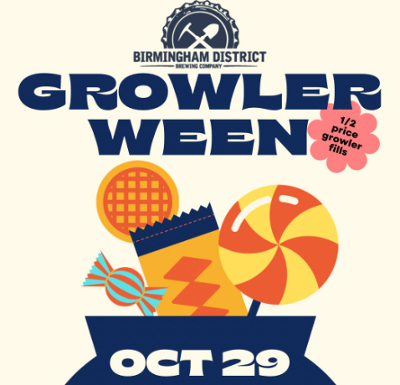 Growlerween
Sat, Oct. 29, 12-4pm
Cost:FREE
At: Bham District Brewing (map)
Swing by the District Brewing taproom to shop from local vendors and enjoy tarot reading, live music, and food! Most spookingly, growler fills will be 1/2 priced!! Vendors will be set up from 12-4pm.
Click here for more info.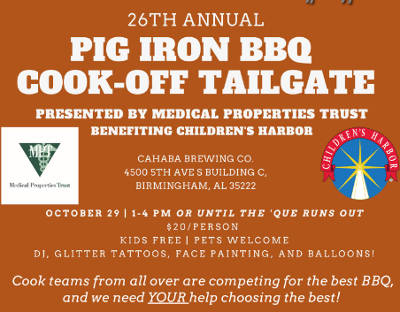 2022 Pig Iron BBQ Cook-off Tailgate!
Sat, Oct. 29, 1pm
Cost: $20/ 18&under FREE
At: Cahaba Brewing Co. (map)
Join in for BBQ, beer, and fun to support Children's Harbor!  Cook teams from all over are competing for the best BBQ, and they need YOUR help choosing the best! We LOVE this event and always show up super hungry! The "samples" are pretty big and always tasty! This is one of our favorite annual food events and probably the best bang for your buck.  Tickets: $20 (kids free) There will be a DJ, face painting, balloons, and glitter tattoos! Pets Welcome!
Click here for more info.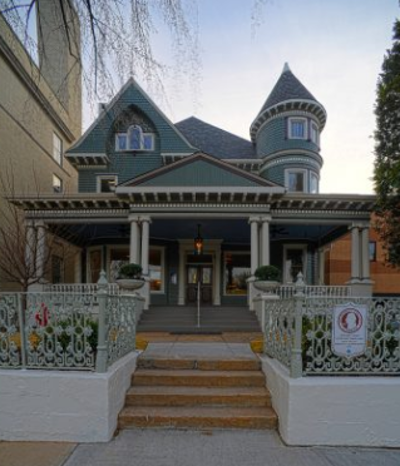 ArtPlay Family Halloween Party
Sat, Oct. 29, 1-4pm
Cost: FREE
At: ArtPlay (map)
Get the whole family dressed up in your favorite costumes and join other families for fun Halloween activities, food and music at the ArtPlay house! This house looks like it's straight out of Hocus Pocus and is located right in 5pts South! Get ready for some fun, family friendly, activities!
Click here for more info.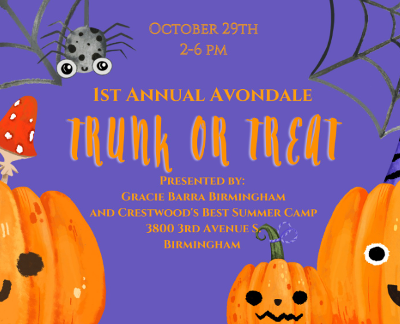 Avondale Trunk or Treat
Sat, Oct. 29, 2-6pm
Cost: FREE
At: Avondale Brewing Co (map)
Come in costume to our FREE family fun event, the 1st Annual Avondale Trunk or Treat! Don't forget to bring a candy bag! Make your halloween celebrations complete with Treats, Games, Trunk decorating contest, Costume contest, Not-so-scary Haunted house, Music, Photo Booth, Family friendly Halloween movies, Raffles, Cake walk, And more! When you arrive, pick up your Trunk or Treat card. Once you visit all the stations full of treats and games, hand your fully stamped card in for a raffle ticket! The grand prize is a NINTENDO SWITCH LITE! The children's costume contest will be at 5pm!
Click here for more info.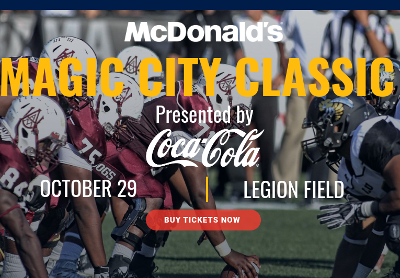 2022 Magic City Classic
Sat, Oct. 29, 2:30pm
Cost: $25+
At: Legions Field (map)
The Magic City Classic is the largest historically black college and university (HBCU) football game in the country. Alabama A&M University and Alabama State University play in the game annually at Legion Field in Birmingham, Alabama, and the winner could potentially earn a spot in the SWAC Championship. Festivities surrounding the game include the Classic Kickoff, Magic City Classic Parade, Tailgate Party and the famed halftime show performed by the Mighty Marching Hornets and the Marching Maroon and White. There are events going on ALL week leading up to kickoff and parties afterwards! This is a weeknd steeped in tradition!
Click here for more info.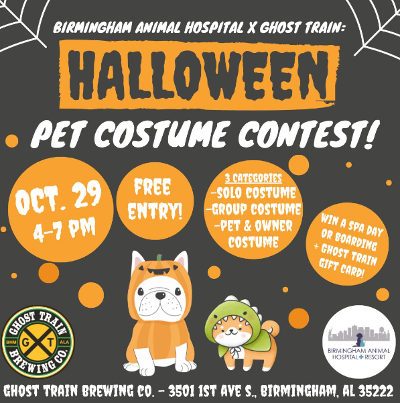 Halloween Pet Costume Contest
Sat, Oct. 29, 4-7pm
Cost: FREE
At: Ghost Train Brewing (map)
BRING YOUR PETS IN THEIR HALLOWEEN BEST! Ghost Train is partnering with Birmingham Animal Hospital + Resort for the Pet Costume Contest! Enter for free to win! 3 Categories: 1. Best Group Costumes 2. Best Solo Costume 3. Best Pet & Owner Costume! 3 First Place Winners will receive their choice of a day of daycare, a bath, or a night of boarding + $50 Ghost Train gift card. Free Entry!
Click here for more info.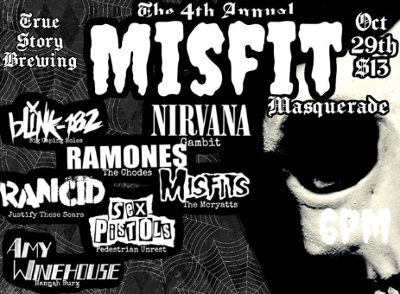 Misfit Masquerade
Sat, Oct. 29 6pm-until…
Cost: $13
At: True Story Brewing (map)
The Misfit Masquerade is different every year and this year the criteria is each band is playing a full set of another band's music (some totally in character)! All Ages! $13 There will be Art and Vendors and food and drinks! Don't forget to dress up!
Click here for more info.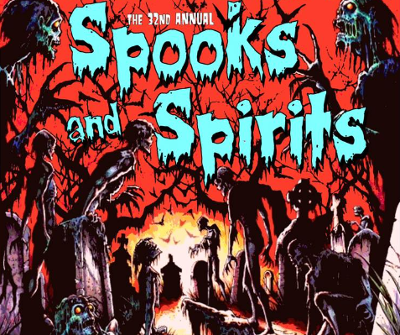 32nd Annual Spooks & Spirits
Sat, Oct. 29, 7pm
Cost: Free
At: Black Market 5pts (map)
Ready for an incredible Halloween Party?  Spooks & Spirits is back and will have Andy Reid DJ ing and doing karaoke! This is the 32nd year for the event and this year all donations and proceeds go to Bama Bully Rescue!  Enjoy drink specials from Jameson Irish Whiskey and Absolut vodka. Get your costumes ready cause BMB goes all out!
Click here for more info.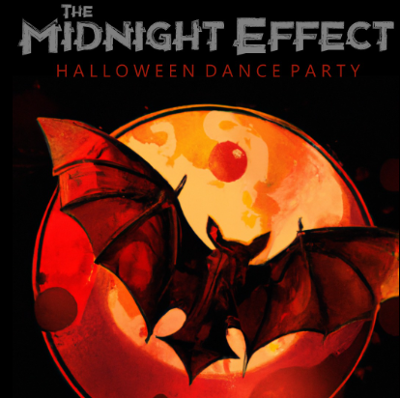 Midnight Effect Halloween Dance Party
Sat, Oct. 29, 8pm
Cost: FREE
At: TrimTab (map)
Halloween is the most wonderful time of the year and Midnight Effect will be at TrimTab Halloween weekend! DJs Geisha, Memorexx, and PanzerSoldat will spin all of your dark and spooky favorites. Dress up in your favorite Halloween costume or come as you are. TrimTab will have 9 candy inspired beer releases starting at 3 PM for anyone interested. Light music starts at 8 PM, the party starts at 9 PM! This is a FREE no cover event open to all ages!
Click here for more info.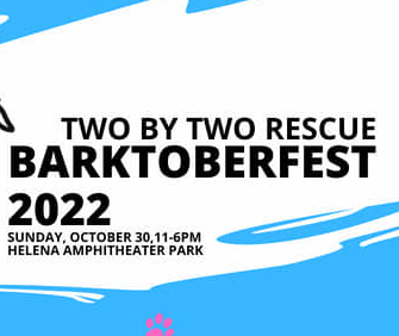 Barktoberfest
Sun, Oct. 30, 11am
Cost: $5/ 18 & Under FREE
At: Helena Amphitheater (map)
Barktoberfest is Back! And with a lot more BARK! Join in for this family friendly, pet friendly event that serves as the largest annual fundraiser for Two by Two Rescue. This year is extra special as they are celebrating their 20th Anniversary! Food trucks, merchandise vendors, Kid Zone, off leash dog park, raffles, and so much more! There will be shuttle service from the Sports Complex to the red caboose, for people only. No animals, other than service animals, allowed on the shuttle. General Admission $5/adult (18+) | FREE under 18 (Advance tickets will not be sold.)
Click here for more info.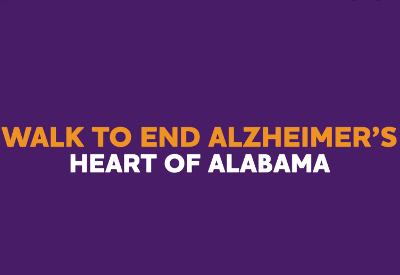 Walk to End Alzheimer's
Sun, Oct. 30, 1-4pm
Cost:
At: Sloss Furnace (map)
The Alzheimer's Association Walk to End Alzheimer's® is the world's largest event to raise awareness and funds for Alzheimer's care, support and research. All funds raised through Walk to End Alzheimer's further the care, support and research efforts of the Alzheimer's Association. The Alzheimer's Association is a nonprofit 501(c)3 organization. All donations are tax-deductible as allowed by law. There is no fee for Walk to End Alzheimer's events, but fundraising is highly encouraged. Register in advance and head to Sloss Furnace to show your support!
Click here for more info.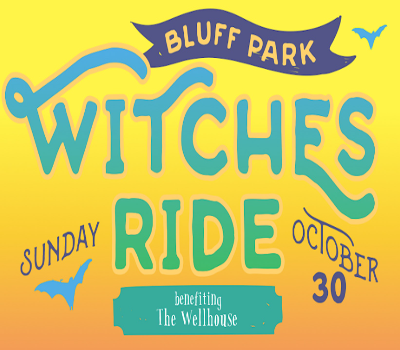 Bluff Park Witches Ride
Sun, Oct. 30, 4-7pm
Cost: FREE to attend $30 to ride
At: Bluff Park (map)
This community event brings together families and friends to celebrate spooky season for a good cause. Register your broom (bike)*, get your witchiest costume
and broom decorations ready, pack more candy than you think you need, and join in the fun at the park behind Bluff Park Elementary school as the group prepares to fly through the streets for this 1.5 mile ride through the neighborhood. They'll end at the new Piggly Wiggly Shopping Center, where there will be more opportunity for fun, food, drinks, and more. All proceeds benefit The WellHouse, Inc.
Click here for more info.
Pizitz After Dark: Spooky Edition
Mon, Oct. 31, 5-9pm
Cost: FREE
At: The Pizitz (map)
Turn down the lights and turn up the volume! Grab your costumes and join in at Pizitz for a Halloween party. Enjoy Spooky Cocktails + more from The Louis Bar and the bangin' beats by Giani Martin. There will be Birth Chart readings and Oracle Deck Pulls by Veronica Leigh & special performers on deck by Luminarts Entertainment?! OHHH gowl, yeah! And don't be too spooked by some other invaders there. Happy Halloween!
Click here for more info.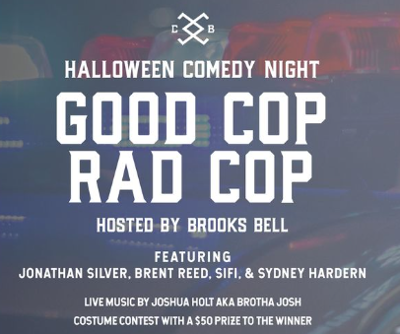 FREE Halloween Comedy Night
Mon, Oct. 31, 7:30-9pm
Cost: FREE
At: Cahaba Brewing Co. (map)
The crew is taking the Cahaba Comedy Night to a whole new level with "Good Cop, Rad Cop," a special Halloween Comedy Night! Hosted by Brooks Bell, the FREE show will feature multiple local comedians for a night full of laughs with live music by Joshua Holt, aka Brotha Josh. They'll also have a Costume Contest with a $50 prize to the winner!
Click here for more info.