Weekend Events: Dec. 1-4, 2022
It's beginning to look a lot like Christmas!
The holiday season is in full swing and there are plenty of great events to lift your spirits! You'll also be able to get a TON of shopping done at multiple markets!  Check out this list of holiday fun, because there are so many ways to have fun this weekend!
#RUhappenin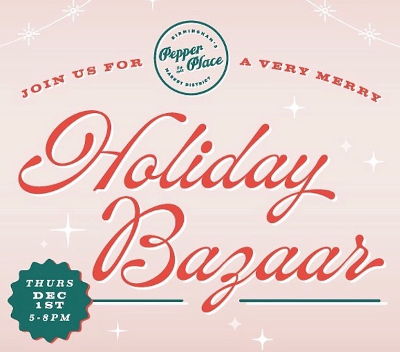 Pepper Place Holiday Bazaar
Thurs, Dec. 1, 5-8pm
Cost: FREE
At: Pepper Place (map)
Mark your calendars, set your reminders, and sound the alarms for this years Holiday Bazaar!! Stop by Pepper Place *this* Thursday, Dec.1st from 5pm - 8pm and enjoy lots of holiday fun! Holiday music, photos with Santa, food tents, local artisans/vendors, extended shopping hours, @trailerparkphotos, and MORE! It'll be fun for the whole family!
Click here for more info.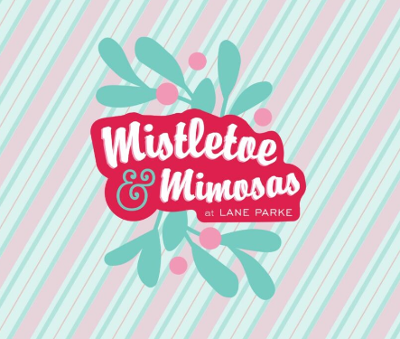 Mistletoe & Mimosas
Thurs, Dec. 1, 5-7pm
Cost: FREE
At: Lane Parke (map)
Join Lane Parke for an evening of shopping locally with extended store hours. Lane Parke will host a hot chocolate and mimosa bar to make your shopping even more enjoyable! They will also be lighting their giant Christmas Tree! This is a great chance to have a night out with friends!
Click here for more info.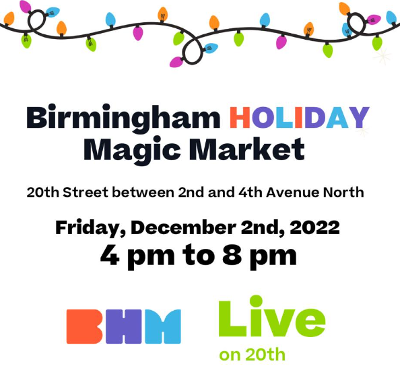 Birmingham Holiday Magic Market
Fri, Dec. 2, 4-8pm
Cost: FREE
At: 20th St. (map)
This Friday, check out the first Birmingham Holiday Magic Market! Join in for all your local shopping needs in the heart of the city. This two-block market on 20th Street North between 2nd Avenue and 4th Avenue North will bring together entertainment, art, shopping, and dining in the streets!
Click here for more info.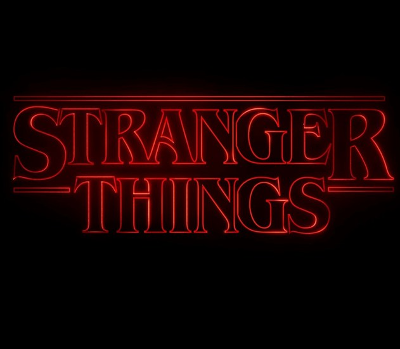 Art After 5: Stranger Things
Fri, Dec. 2, 5-9pm
Cost: FREE
At: Bham Museum of Art (map)
Stop by the museum for an after-hours program where art and pop culture collide. Art after 5 features Birmingham's best for an evening of art, music, makers activities, and more! The December Art After 5 goes 80's supernatural with a Stranger Things theme. Don't get caught in the Upside Down —  on a scale of one to ten, this Art After 5 will be an ELEVEN! Experience the Snow Ball, join the Hellfire Club, play arcade games, make ornaments, or even watch the film E.T. !
Click here for more info.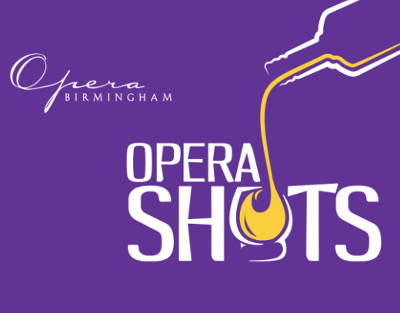 Opera Shots
Sat, Dec. 3, 10-10:30am
Cost: FREE
At: Market at Pepper Place (map)
Join Opera Birmingham at The Farmer's Market at Pepper Place as they continue this season's Opera Shots concert series, with a special holiday edition! ADMISSION IS FREE! Opera Shots is an annual series of casual pop-up concerts throughout the community, held in unexpected places and designed to break down the stereotypes of opera. Opera Shots concerts feature members of the Opera Birmingham Chorus and surprise guest artists.
Click here for more info.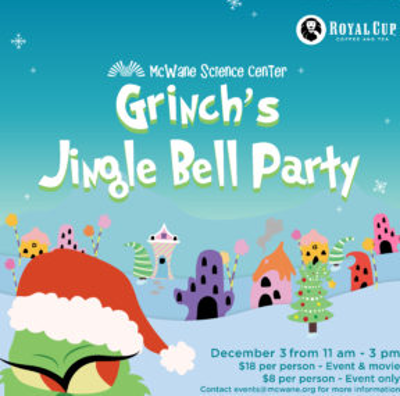 Grinch's Jingle Bell Party
Sat, Dec. 3, 10:30am-3pm
Cost: $8-$18
At: McWane Science Center (map)
Help McWane Science Center grow the Grinch's heart three sizes. Join us on December 3rd for a day of fun and hands-on holiday activities. All of this festive fun is sure to make the Grinch smile!  There will be dancing, crafts, cookies and hot chocolate, and a photo op with the Grinch!
Click here for more info.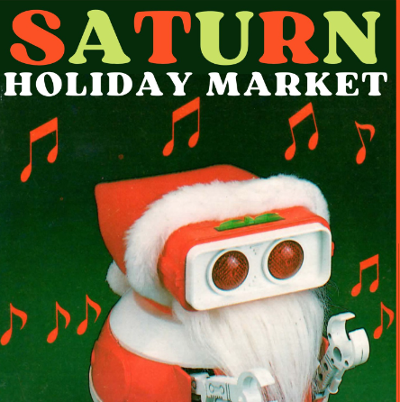 Saturn Holiday Market
Sat, Dec. 3, 12-4pm
Cost: FREE
At: Saturn (map)
The holidays are upon us! Come visit Saturn and find some gifts for those that you love (or for yourself!) The Saturn Holiday Market will host your favorite local vendors, showcasing everything from art and pottery, to food and vintage items. Stop on by!
Click here for more info.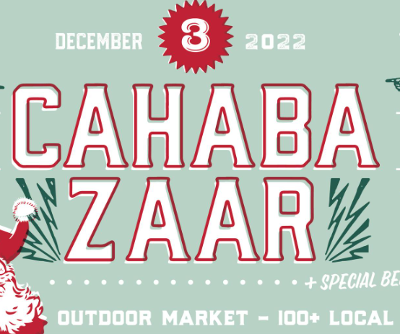 CahaBAZAAR
Sat, Dec. 3, 12-5pm
Cost: FREE
At: Cahaba Brewing Co. (map)
Don't miss out on the CahaBAZAAR Holiday Market with 120+ local artists, makers, and more. Get all your holiday shopping done in one trip while supporting local businesses and enjoying food, craft beer, specialty cocktails, live music, and more! Pictures with Santa in the Barrel Room, 1 - 3, $15 for the first photo, and $5 for additional. Free Hot Chocolate Bar Sponsored by Filter Coffee Parlor, 12 - TIL A "donate to play" 360 photo booth benefitting Sugarbelle Foundation, Alabama Partners For Clean Air, WE Made, Alabama Symphony Orchestra, and Birmingham Folk Festival.
Click here for more info.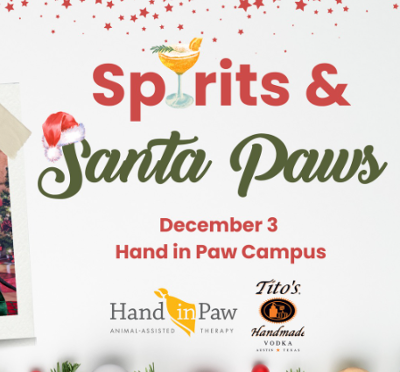 Spirits & Santa Paws
Sat, Dec. 3, 2-4pm
Cost: Free to attend
At: Hand in Paw (map)
Have a Fa La Lot of Fun at Hand in Paw's Spirits & Santa Paws pop-up party sponsored by Tito's Handmade Vodka on December 3rd! Stop by Hand in Paw's campus on December 3 from 2-4pm to get your pup's picture taken with Santa Paws! Pictures with Santa will be taken by Amanda Puskar Photography and are $10 for 2 high-resolution digital photographs. But that's not all! They'll also be selling Tito's holiday cocktail kits for $100 each. These festive kits will only be sold on-site at the event and are first-come, first-serve! Cocktail kits include 1 liter of Tito's Handmade Vodka with Peppermint Chocolate Martini, Rosemary CranApple Mule, and Gingerbread White Russian cocktail mixers that serve 4 cocktails each; 12 cocktails altogether! These cocktail kits are sure to liven up any holiday party! 100% of the proceeds will be going back to Hand in Paw on behalf of Tito's Handmade Vodka.
Click here for more info.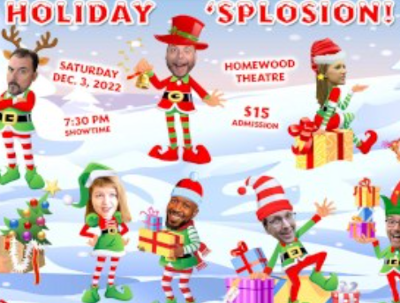 ETC: Holiday 'Splosion!
Sat, Dec. 3, 7:30pm
Cost: $15
At: Homewood Theatre (map)
ETC - Holiday 'Splosion - A Non-Denominational All-Inclusive Legally Binding Holiday Variety Show! Remember when the TV networks would give some star of the day a brightly lit Christmas wonderland and 18 guest stars for a spectacle known reverently as the Christmas Special? The ETC cast is bringing back this cheesy tradition of goofy sketches, holiday songs, and some visits from some unexpected (and possibly uninvited!) guests. Sit back and enjoy this salute to the variety shows of yore - and maybe even win a prize!
Click here for more info.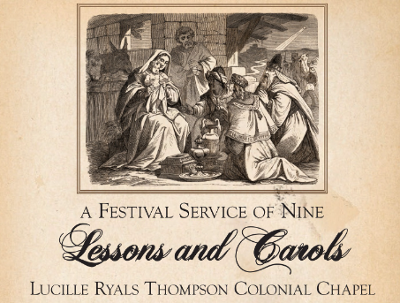 Festival Service of Nine Lessons & Carols
Sun, Dec. 4, 4pm
Cost: FREE
At: American Village (map)
You and your family are invited to a Festival of Nine Lessons and Carols, Sunday, December 4 at 4pm at the American Village Colonial Chapel. A Christmas reception will follow. This event is free and open to the public!
Click here for more info.