St. Patrick's Day Weekend 2023
Looking for some St. Patrick's Day fun? You're in LUCK!

Get ready to paint the town green this weekend as Birmingham gears up for an unforgettable St. Patrick's Day celebration! Despite the cooler weather, the city is heating up with events and activities that will make this weekend one to remember. From lively parades to traditional Irish music performances, there's something for everyone to enjoy. Indulge in mouth-watering Irish cuisine, sip on a pint of Guinness, and immerse yourself in the festive atmosphere at various events around town. There are also plenty of other fun events like the Great Birmingham Bake Off, where we will be food judges!  Don't miss out on the fun this St. Patrick's Day weekend!
#RUhappenin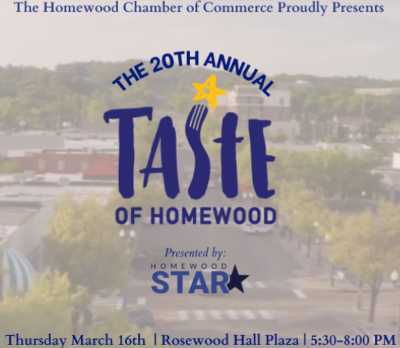 Taste of Homewood
Thurs, March 16, 5:30-8pm
Cost: $30advd/$40 day of
At: Homewood City Hall (map)
Come enjoy samples from over 25 local restaurants at the twentieth annual Taste of Homewood! Ticket prices include unlimited samples of food and beverage, live entertainment, and more! Presented by The Homewood Star. Tickets are $30 in advance, and $40 the day of the event. Show up hungry!
Click here for more info.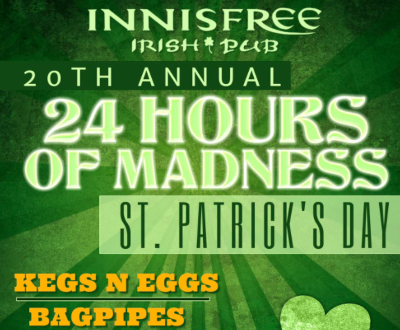 20th Annual Kegs & Eggs/24hrs of Madness!
Fri, March 17-18, 6am-6am
Cost: FREE
At: Innisfree (map)
We hope to see you on the patio at 6am for the 20th Annual Kegs & Eggs! Enjoy a laid back start to your St. Patrick's Day.  Get a FREE breakfast, some fun swag, and enjoy bagpipers at 8am and 9am! The party continues until 6am on Saturday and gets wilder as the night progresses!
Click here for more info.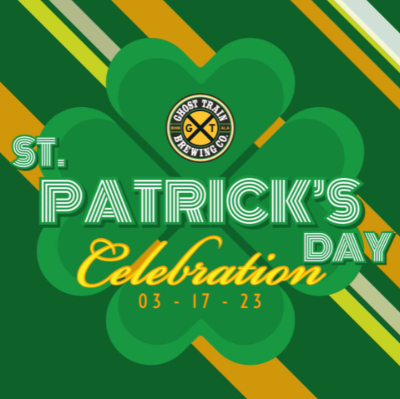 St. Patrick's at GTB
Fri, March 17, 9:30am-11:45pm
Cost: FREE
At: Ghost Train Brewing (map)
Ghost Train is opening early and celebrating St. Patrick's Day all day Friday! Join in for Green Beer, Breakfast Shots, Train Wreck Bombs, Irish Coffee, live music, DJs, and a scavenger hunt with prizes! This is going to be a lot of fun!
Click here for more info.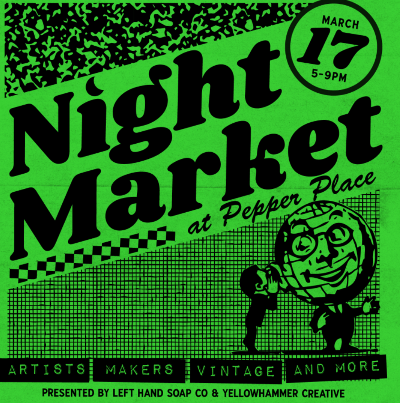 Night Market
Fri, March 17, 5-9pm
Cost: FREE
At: Pepper Place (map)
Yellowhammer Creative and Left Hand Soap are back at it with the Night Market at Pepper Place! Come out to the Studios parking lot in front of Yellowhammer on March 17th from 5-9PM for 50+ Local Vendors and Markers, Food and Beverage from Hero Doughnuts, Eugene's Hot Chicken, Lemonade Junkeez, and a bar by Events at Haven. Music from Substrate Radio. Come and enjoy the overall good warm and fuzzies you get from being a part of the Birmingham small business community and supporting small businesses!
Free Event - open to all!
Click here for more info.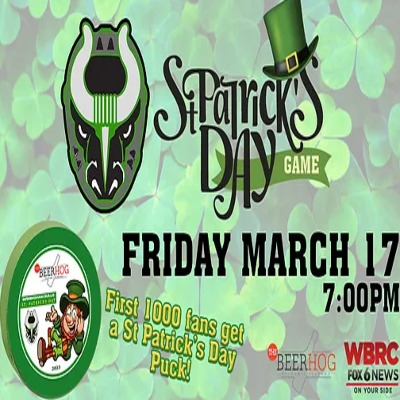 Bham Bulls St. Paddy's Puck Giveaway
Fri, March 17, 7pm
Cost: $15
At: Pelham Civic Complex (map)
There's a St. Patrick's Puck Giveaway Friday March 17th at the Birmingham Bulls game! The Bulls take on the Evansville Thunderbolts. The first 1000 fans get a free Bulls puck, and that's no bull-hockey!
Click here for more info.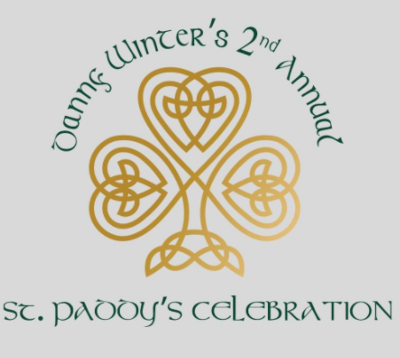 Danny Winter's St. Paddy's Party
Sat, March 18th, 10am-10pm
Cost: $10/Kids 12 & Under FREE
At: Marty's GM (map)
Don't miss the annual St. Paddy's Celebration presented by Jameson Irish Whiskey! Buckle up because this year will be BIGGER and BETTER than ever! Doors open at 10am with some special pick-me-ups from our partners at Red Bike Coffee and the party goes all day and into the night!n $10 entry fee at the door, $75 expanded VIP area (Very limited quantities), & Kids under 12 are free all day! Enjoy a photo booth, live music, cornhole, face painting, the Guiness Beer Truck, and much more!
Click here for more info.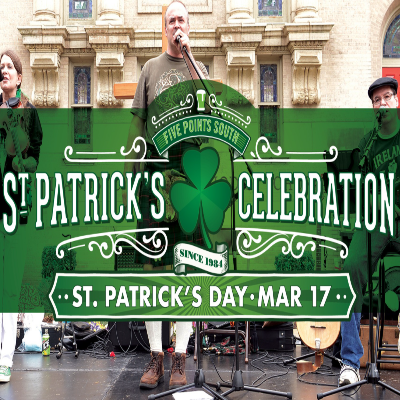 St. Patrick's Day Parade
Sat, March 18, 11am-8pm (1:30pm parade)
Cost: FREE
At: 5pts South (map)
Oh, for the luck of the Irish! Join the fun for a St. Patrick's Day celebration in Five Points South Friday, March 17 from 11 a.m. to O' so late! Enjoy live music and Irish-themed food and drink specials from participating Five Points South bars and restaurants . Food and drink specials include everything from Corned Beef and Cabbage, Shepherd's Pie and Cheese Curds, to Lucky Charms Cereal Milk Lattes, Irish Mules and Irish Car Bombs. Guinness, Tullamore Dew Shots and green beer provided by Gulf Distributing Co. will also be available. The parade kicks off at 1:30pm, but arrive early and stay late!
Click here for more info.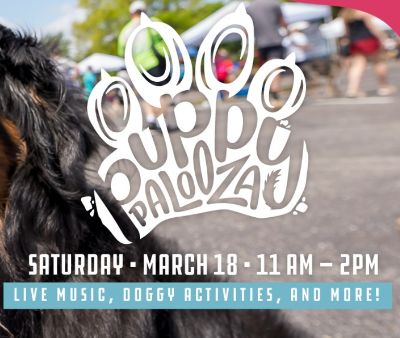 Puppy Palooza
Sat, March 18, 11am-2pm
Cost: FREE
At: Lane Parke (map)
Grab your furry friend for this ulti-MUTT event at Lane Parke! Join in this Saturday, March 18 from 11 AM – 2 PM for Puppy Palooza benefiting the Greater Birmingham Humane Society! The event features live music, a fido marketplace, doggy activities, and more! This is a family and pet-friendly event.
Click here for more info.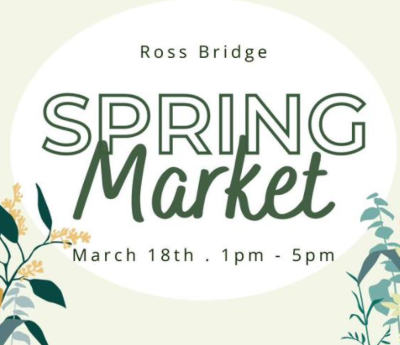 Spring Market
Sat, March 18, 1-5pm
Cost: FREE
At: Ross Bridge (map)
Come and enjoy this Spring Market at beautiful Ross Bridge! There will be plenty of vendors and food trucks on site!  You can listen to some music while you shop and there will be facepainting for the kids!
Click here for more info.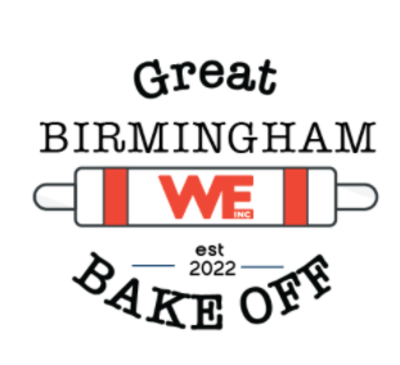 The Great Birmingham Bake Off
Sat, March 18, 2-4pm
Cost: $20
At: Cahaba Brewing Co. (map)
Come to Cahaba Brewing on Saturday, March 18th to sample delicious baked goods made by competing teams of local bakers. All of the baked goods start with one of the WE Made Southern Staples baking mixes. Your $20 ticket lets you sample each of the competing baked goods, plus you'll receive a ticket for a Cahaba Brewing beer!  Amber and I will be food judges this year, so we hope to see you there!
Click here for more info.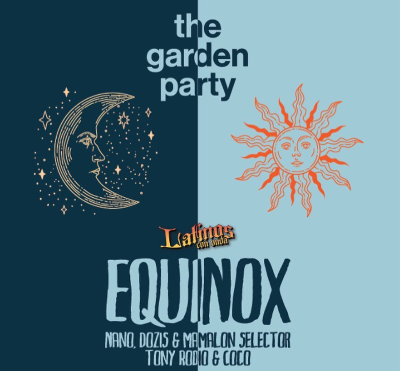 Garden Party: Equinox
Sun, March 19, 2-8pm
Cost: FREE
At: Carrigan's Beer Garden (map)
This month's Garden Party is a collab with  Latinos Con Onda… So expect some Latin flavor. Sunday (March 19th) join your hosts Coco & Rodio, with 3 amazing guest DJ's to celebrate the Spring Equinox (When the Sun passes over the Earth's equator and Night and Day are the same). This is a chill way to soak up some good vibes on a Sunday afternoon.
Click here for more info.