The 7 Biggest Happenin's in August!
Get the scoop on the events that you do NOT want to miss this month!
Certain months out of the year are super packed with some major Birmingham events! August might just be our favorite!  We wanted to dedicate a post to the upcoming festivals and events that we think you shouldn't miss out on! We will be going non-stop until we head out for Bonnaroo!  So what's happenin' this month? Scroll down to find out!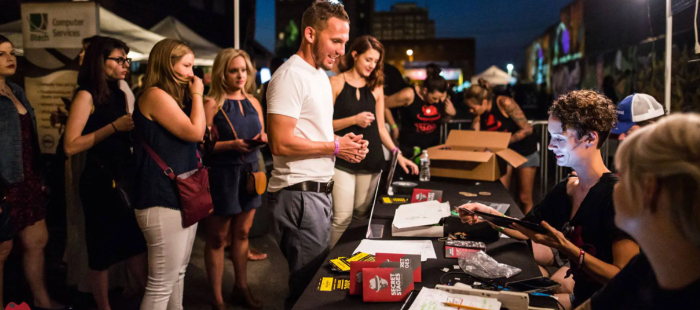 SECRET STAGES
Aug.  6th & 7th
Secret Stages is a "Music Discovery Festival." What does that mean exactly? Well, they book up and coming or relatively unknown bands representing multiple genres. You probably know some past alumni of the festival. They include St. Paul and the Broken Bones, Alabama Shakes, Seratones, and more! This is definitely a chance for you to say "I saw them before they were famous!"  The festival kicks off in the evening and will take place in Avondale this year. All stages, with the exception of Saturn, will be located outdoors. We highly recommend upgrading to VIP to get drinks and delicious food from some of your favorite local restaurants!  Of all the sets we've seen, we tend to really love the hip-hop artists since they always bring amazing energy to the stage!
Cost: Day Passes for $35 / Weekend Passes for $50 / VIP Passes for $100
Click here for more information.

BIRMINGHAM RESTAURANT WEEK 2021
Aug. 12th-29th
One of the first events we got to cover as Happenin's in the Ham was Birmingham Restaurant Week! Back then, it was just over 7day, but now it has expanded to 17 days! There were just too many great Birmingham restaurants to fit into the original time frame. Created by REV Birmingham, BRW partners with local restaurants to offer prix fixe menus at a discounted price point!  The restaurants are divided into various price points, some offering both lunch and dinner options. This is a great way to experience a local restaurant for the first time!  We all know the past 18 months have been rough on the local restaurant scene, but this is an easy way for you to do your part to help them out!  We also realized that this a great time to check out some of the local boutique fitness studios since Russell managed to gain 12lbs. the first time we blogged for Birmingham Restaurant Week! #WorthIt
Cost: $5 to $50 per person.
Click here for more information.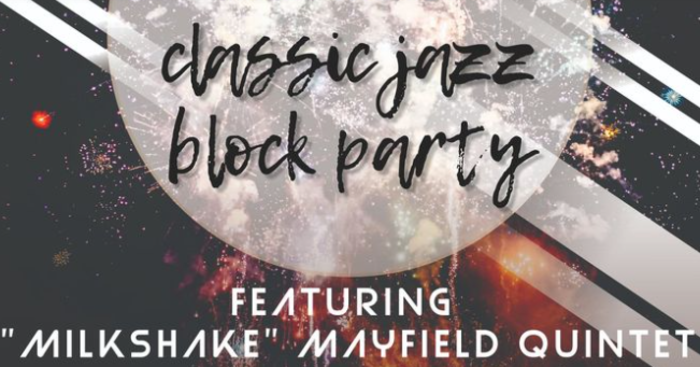 CLASSIC JAZZ BLOCK PARTY
Aug. 13th
Hosted by Jazzi's on 3rd, and back by popular demand, the Classic Jazz Block Party is always a fun time! "Milkshake Mayfield" Quintet will be headlining this party!  This will be a night to remember with the best in classic jazz from Master Trumpeter "Milkshake" Mayfield and his quintet. There will also be a special performance by local favorite the Bo Berry Quartet. Bring your lawn chairs for an old fashioned good time under the stars. Great music, food trucks, cocktails and more! This is a night you don't want to miss!
Cost: $10
Click here for more information.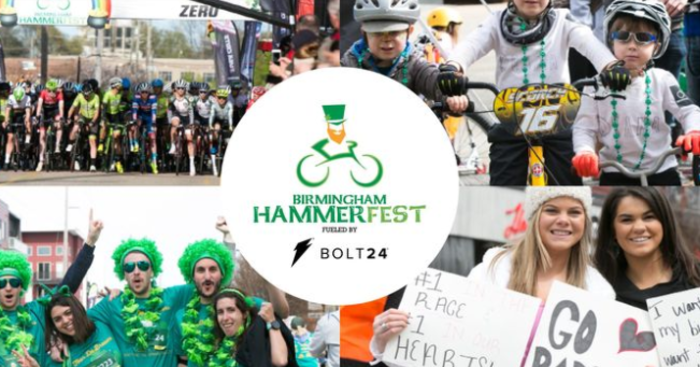 BIRMINGHAM HAMMERFEST
Aug. 14th-15th
HammerFest is a cycling festival that will take over Pepper Place! We covered this event when it debuted and had a TON of fun! Watching the racers is so exciting! Crit racers from around the U.S. are heading back to the Magic City to race through the streets of the Pepper Place District. Saturday's FREE pet & family-friendly cycling festival will showcase exciting, fast-paced street racing. This event features hand cyclists, professional, amateur and junior crit racers and encourages the Birmingham community to dress in their best green for the Community Hour, Dog Zone & Parade, and Kids Zone & Ride as we celebrate St. Patrick's Day in August! Then on Sunday, August 15th riders can join the USA CRITS pros in the Hammer Ride, a 30 or 60-mile supported training ride beginning and ending at Cahaba Brewing Company! This will be followed by lunch and a social hour. Riders are encouraged to fundraise for Lakeshore Foundation. 100% of rider-raised dollars are going to support and bring awareness to the Lakeshore youth and adult cycling programs!
Cost: FREE
Click here for more information.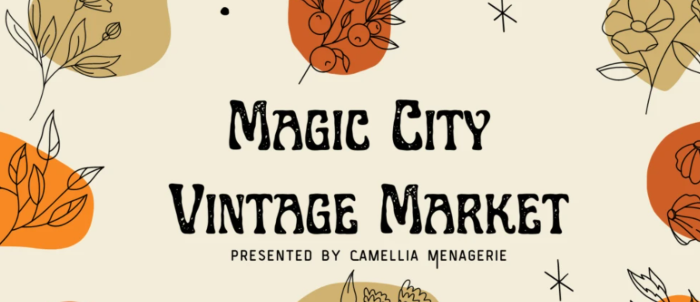 MAGIC CITY VINTAGE MARKET
Aug. 21st
Join some of the best local vintage shops in town for a one day market at Cahaba Brewery. There will be food trucks, vintage home goods, furniture, and of course plenty of great Cahaba brews to go around. Cahaba Brewing is always such a great, spacious,  location for these events! The festival takes place from 12-5pm, so you'll have plenty of time to work it into your schedule! This is a fantastic way to show your support of local vendors!   If you are looking to be a vendor at this event please reach out to Amanda at magiccityvintagemarket@gmail.com.
Cost: FREE
Click here for more information.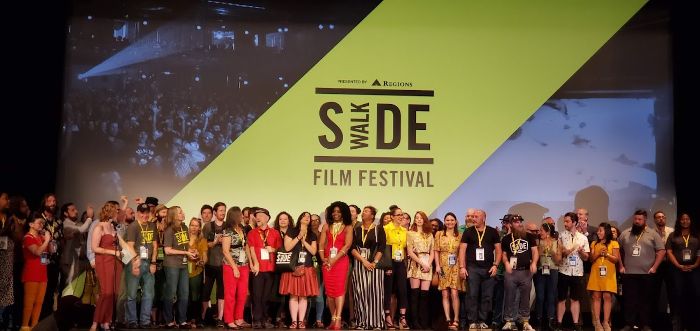 SIDEWALK FILM FESTIVAL
Aug. 23rd-29th
We can't begin to express how excited we are for Sidewalk Festival to return to downtown! This film festival has gained international recognition and is a favorite for filmmakers from across the globe! Taking place at multiple venues downtown, Sidewalk always screens incredible films across all genres! They put special emphasis on SHOUT, Black Lens, Alabama Filmmakers, and Life + Liberty films! Some of our best Birmingham memories have been made at the legendary Sidewalk parties! (Looking at you, 90's Rooftop Party!)  We have been volunteering, attending, and now partnering with Sidewalk for years. It has been so amazing to watch this festival continue to grow! Purchase your tickets now, or sign up for volunteer opportunities to get free admission! We don't play favorites often, but Sidewalk Film Festival is quite possibly the event we look forward to most each year!  It's THAT good! Sidewalk truly embodies the spirit of Birmingham and always brings the community together in a way like no other.  We can't wait to yell "HAPPY SIDEWALK!" when we run into friends at the festival!
Cost: $85+ Weekend Pass
Click here for more information.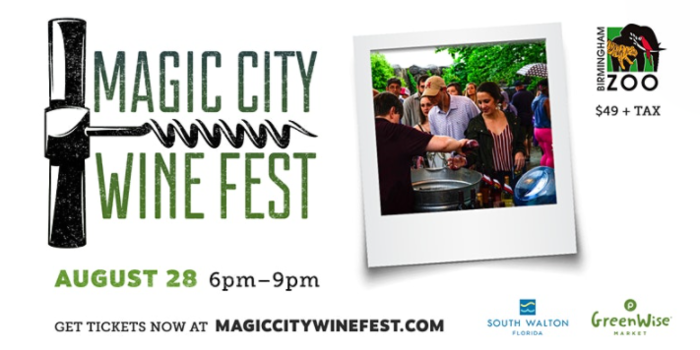 MAGIC CITY WINE FEST (21+ Event)
Aug. 28th
Taking place at the Birmingham Zoo from 6-9pm on Aug. 28th, this festival is a wine lover's dream come true! Join in for a great evening of wine, beer, music and fun! General Admission Tickets include all beverage samples, a souvenir cup, and a portion benefits the Birmingham Zoo. VIP Tickets include all beverage samples, a special souvenir cup, food tastings from Rock & Roll Sushi and a portion benefits the Birmingham Zoo. This event is always a huge hit and is perfect for a night out with friends! If you haven't seen the renovations to the Zoo, this is a great time to check them out!
Cost: $49+
Click here for more information.