Weekend Roundup: Aug. 5-8, 2021
It's Secret Stages Weekend!!!
We are so excited for the return of Secret Stages to Avondale this weekend! You'll be able to find us checking out all the bands we possibly can!  Before you head out this weekend, be sure to check the most up to date mask policies for each individual event. (Please get vaccinated if you are able!)  Have fun, but please be responsible as you are attending events around town.
#RUhappenin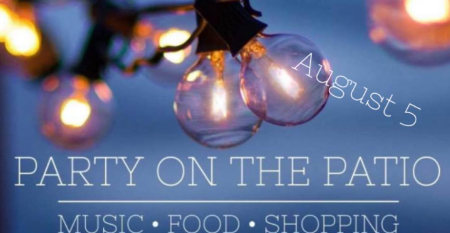 Party on the Patio
Thurs, Aug. 5, 4-8:30pm
Cost: FREE
At: Heights Village (map)
Party on the Patio happens the first Thursday of every month at the Heights Village in Cahaba Heights. Shop extended hours at the Heights Village shops and extra shopping with local pop up shops on the patio then enjoy live music featuring The Storydwellers at Troup's Pizza. The Pop Ups start around 3pm and music starts at 5:30pm
Click here for more info.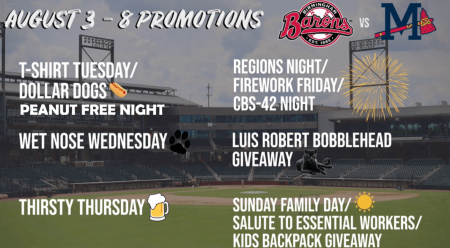 Birmingham Barons vs Mississippi Braves
Aug. 5-8, Check for times
Cost: $10+
At: Regions Field (map)
The Birmingham Barons are taking on the Mississippi Braves this week! Grab some friends and head to Regions Field for Thirsty Thursday, Fireworks Friday, a Bobble Head giveaway, and Family Day Sunday!  Cheer on the Braves and have a great time! Oh, and we're hoping that Taco can finally beat that cheating chef in the race!
Click here for more info.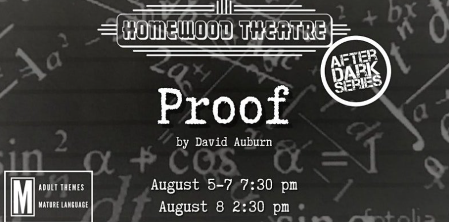 Proof
Aug. 5-8, 7:30pm / 2:30pm on Sun.
Cost: $20
At: Homewood Theatre (map)
Proof is the latest play being presented as part of the Homewood Theatre's "After Dark" series. These plays are geared towards adults and make for a fantastic date night! The theatre is located in Brookwood Mall. This is a great way to support local performers and to once again enjoy the magic of live theatre! Tickets are just $20 for this show. Proof tells the story of a 25yr old woman dealing with the death of her father, a brilliant mathematician.  Will she inherit his genius or his madness?  This should make for some phenomenal on stage storytelling.
Click here for more info.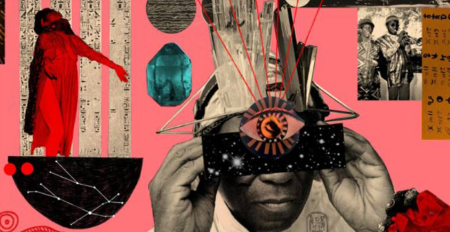 Art After 5: Afrofuturism in the Magic City
Fri, Aug. 6, 5-9pm
Cost: FREE
At: Bham Museum of Art (map)
Art After 5 is BACK IN PERSON! Join in for drinks, music, and a little bit of magic as BMA honors Afrofuturism in the Magic City, inspired by iconic artist and Birmingham native, Sun Ra. (The guy who Saturn Bham is based on!) Shure Shot DJs Suaze and DJ Rahdu will set the vibe with soulful tunes all evening long. Make some custom eyewear perfect for traveling the cosmos with the intergalactic solar arkestra, see some magic, and watch a film screening!  It's Friday at BMA and it's FREE!
Click here for more info.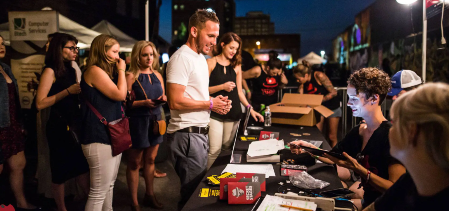 Secret Stages 2021
Fri-Sat, Aug. 6-7
Cost: $35-$100
At: Avondale District (map)
Secret Stages returns for 2021! This year they are back in Avondale bringing music discovery to your backyard!  We love this festival and all of the incredible artists we've seen over the years. The Hip-Hop artists are always amazing! Alumni of this festival include, Alabama Shakes, Seratones, St. Paul and the Broken Bones, and many more now famous artists! Get at day pass, weekend pass, OR upgrade to VIP which includes drinks, delicious food from local restaurants, and a shaded area to cool off!  Come find us while you're there!
Click here for more info.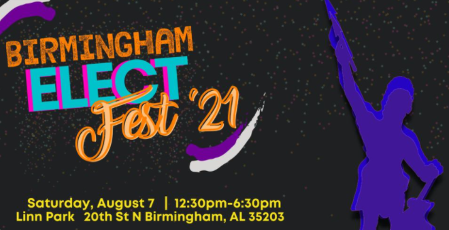 Elect Fest 2021
Sat, Aug. 7, 12:30-6:30pm
Cost: FREE
At: Linn Park (map)
Birmingham! Get ready for a magical #GOTV community event happening August 7th in Linn Park. It's the first annual ELECT FEST! Before local elections on August 24th, join in this free fun city-wide gathering and get to know the candidates for mayor, city council and school board. There'll also be food trucks, live music + entertainment, poetry slam, free school supplies, activities for children, health & community resources, COVID-19 vaccinations AND lots more! Due to limited seating, please bring a lawn chair or a blanket.
Click here for more info.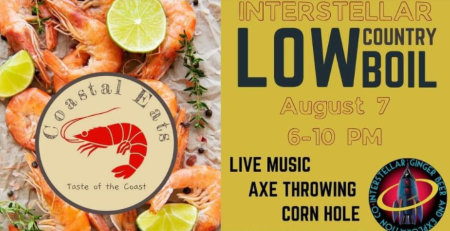 Interstellar Low Country Boil
Sat, Aug. 7, 6pm
Cost: Free to attend
At: Interstellar Exploration Co. (map)
Just down the road in Alabaster, Interstellar Ginger Beer Exploration Co. will be hosting a Low Country Boil. The event kicks off at 6pm with food by Coastal Eats food truck! They will have live music, cornhole, axe throwing, and more! Be sure to try one of their ginger beers while there! (Just not too many before throwing an axe!)
Click here for more info.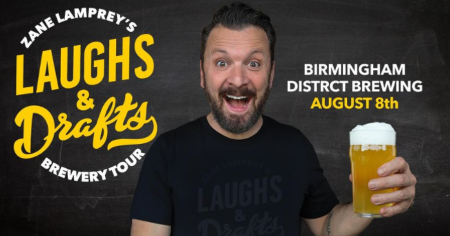 Laughs & Drafts w/ Zane Lamprey (21+)
Sun, Aug. 8, 6-9pm
Cost: $25+
At: Bham District Brewing (map)
Zane Lamprey, award-winning travel show host and comedian, performs stand-up comedy based on his experiences while shooting Three Sheets and Drinking Made Easy. Known for being the guy who gets paid to travel around the world and drink, Zane has found himself in many awkward situations, which he'd love to tell you about! Join the fun at District Brewing for a night of comedy and delicious craft beer! This event is strictly 21+.
Click here for more info.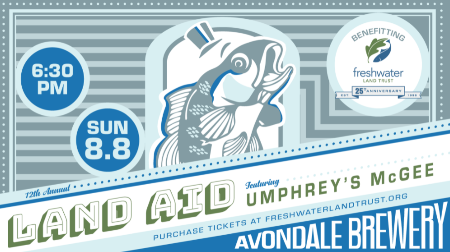 Land Aid 2021 feat. Umphrey's McGee
Sun, Aug. 8, 6pm
Cost: $33
At: Avondale Brewing (map)
Land Aid is back at Avondale Brewing for 2021! This event benefits Freshwater Land Trust and all of the incredible community programs that they offer! Headlining the fest this year will be Umphrey's McGee!  Head over to Avondale and end your weekend on a high note while supporting this great cause!
Click here for more info.