Weekend Events Roundup: July 22-25, 2021
RAIN, RAIN, GO AWAY!
We think that Birmingham has had enough rain for a while. It's time to wring out, well...everything and start planning a weekend of fun! The rain chances are low, and we might even see that bright yellow thing in the sky! This is great news for the outdoor events this weekend! It's time to get out and be social!  Oh, and we should be back on CBS 42 this week! This time you can catch us on Saturday mornings highlighting some fun events! Oh, and click the hashtag below for a chance to win 2 Wizard of Oz tickets on our IG Page!
#RUhappenin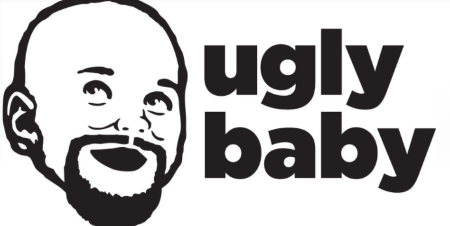 Ugly Baby does BFT
Thurs, July 22, 8pm
Cost: $10
At: Birmingham Festival Theatre (map)
Come strike comedy GOLD! Just when you needed Ugly Baby the same, they conveniently decided to show up and they brought all their dirty laundry! Birmingham's Disturbingly Good Improv Comedy™ is long form improvised comedy. These shows are not for small minds. Please don't fluff or fold! Tickets are $10 and all proceeds go to support Birmingham Festival Theatre (Note: Masks required for all the non-Vaccinated folks.)
Click here for more info.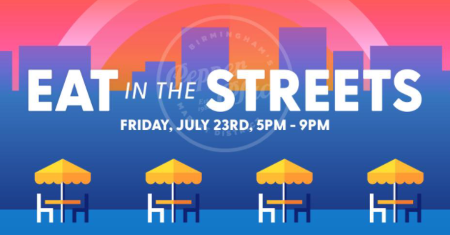 Eat in the Streets
Fri, July 23, 5-9pm
Cost: FREE
At: Pepper Place (map)
Pepper Place is where it's at! Head over this Friday night for live music on 29th St.! Grab food and drinks from one of the many restaurants and bars and enjoy an evening on one of the many patios or at a table on 29th St! Check out the new BLUEROOT location or grab a cocktail from Lumbar! It's going to be a great time!
Click here for more info.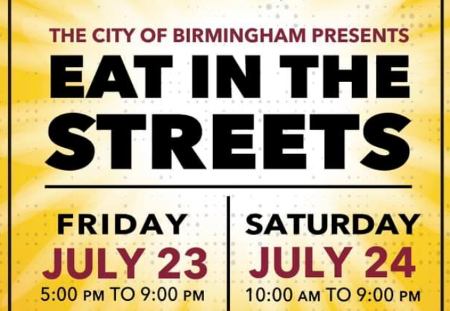 Eat in the Streets: City of Bham
Fri & Sat, July 23-24, 5-9pm/10am-9pm
Cost: FREE to attend
At: 20th St. N (map)
Another Eat in the Streets! This one is hosted by the City of Birmingham as part of the ongoing 150th Anniversary Celebration! Participating restaurants include: ZaZa, Paramount, Chocolata, Café DuPont, Helen, Bistro 218, Brick & Tin, and Elyton Hotel's Moonshine and The Yard! Come enjoy live music and delicious food Friday night and all day Saturday!
Click here for more info.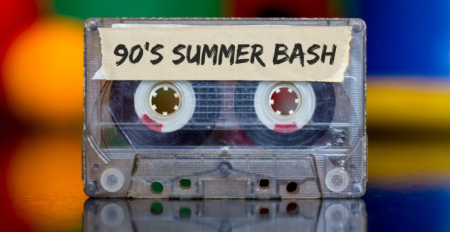 90's Summer Bash
Fri, July 23, 7pm-12am
Cost: FREE
At: Ghost Train (map)
Ghost Train Brewing Co. Presents 90's SUMMER BASH! (This is a Middle & High School throwback for us!)  Put on your most nostalgic threads and come celebrate the spirit of summer, 90's style! They're going to throw down the best way they know how- with delicious beer, small-batch brews, specialty cocktails, your favorite childhood snacks, 90's music and music videos, Trailer Park Photos, and all things nostalgic! The party starts at 7 pm. Free Entry. We assume it will smell like teen spirit!  All ages welcome! Music: DJ Coco Food: Tuff Love Provisions
Click here for more info.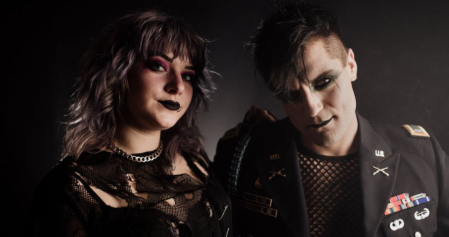 Goth Night
Fri, July 23, 9pm
Cost: $8 adv/ $10 day off
At: Saturn (map)
SATURN GOTH NIGHT! Featuring a live set by Vision Video and Goth Dance Party to follow! Doors open at 8pm. "Vision Video pits light against dark, following highs with lows, dark swaying rock with steady and pointed post-punk assassination... brilliant weavings of the sound that has made Joy Division and The Cure so loved"–Big Takeover Magazine Bust out your leather and eyeliner and prepare to have fun!
Click here for more info.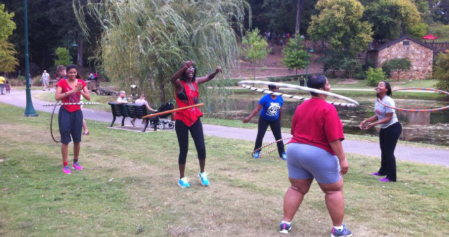 Beginning Hoop Dance Class!
Sat, July 24, 9am
Cost: $5 suggested donation
At: Avondale Park (map)
Beginning Hoop Dance Classes are BACK in Birmingham for 2021! Designed for ages 12+ Join Hoop for Fitness as they dive into the basics of a fun fitness activity - Hoop Dance! Each month they will have a class at a local park. Due to COVID modifications, they must limit sharing of their fitness hoops. If you are interested in attending you may bring your own hoop to use for class OR purchase a kid or adult-sized hoop from Hoop for Fitness prior to or at the class ($25 kid hoop, $40 adult or water hoop). Email them for ordering & to choose your favorite colors!. Class is donation-based, with a suggestion of $5 per participant. Venmo accepted @HoopForFitness. So come out and try something new that gets your heart rate up, strengthens your body, and motivates your mind all at once! Happy Hooping!
Click here for more info.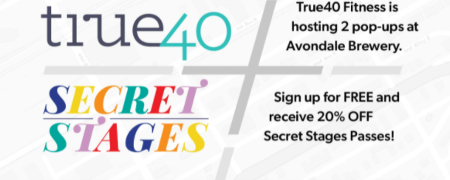 True 40/Secret Stages Pop-up
Sat, July 24, 11am
Cost: FREE
At: Avondale Brewing (map)
Secret Stages is so excited to partner with True40 Downtown Birmingham for #secretstages2021!  Sign up now for these pop-up classes + check out everything they have to offer! Not only is the class FREE, you get 20% off your Secret Stages 2021 tickets if you attend! The class will be at Avondale Brewing Co.! Don't miss out!
Click here for more info.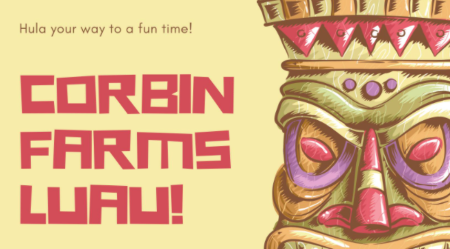 Let's Luau!
Sat, July 24, 12-6pm
Cost: Free to attend
At: Corbin Farms (map)
Join Corbin Farms for a Luau at the winery! It'll be a great time with some Hawaiian-inspired menu items, and a new wine or two! Reservations (and Hawaiian shirts) are not required, but highly recommended!  Please send them a message to make a reservation!
Click here for more info.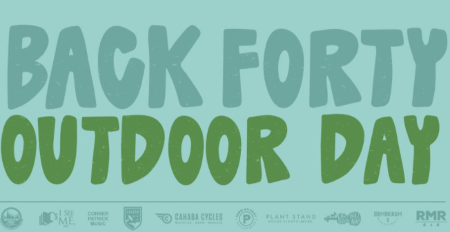 Outdoor Day!
Sat, July 24, 12-6pm
Cost: FREE
At: Back Forty Brewing (map)
What better way to celebrate Back Forty's 3rd anniversary than a day filled with great friends, live music, tasty beer, delicious food and fun outdoor activities?! Hear live music from 1-3 by Conner Patrick and then from 3-6 Goat Hill String Band will be playing!  Other fun activities will include Mountain High Outfitters Climbing Wall, RMR 4x4 Truck Show, Cahaba Cycles Mountain Bike Demo, PebbleHurst Golf and Putting Tips, and of course great beer and tasty food on open flame!
Click here for more info.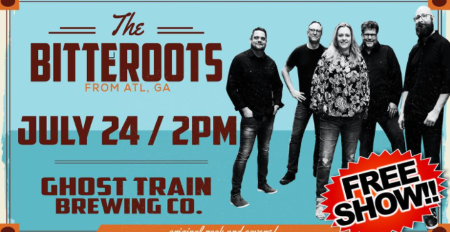 The Bitter Roots at Ghost Train
Sat, July 24, 2-5pm
Cost: FREE
At: Ghost Train Brewing (map)
We love seeing FREE shows from great bands! Out of Atlanta, GA, The Bitter Roots will be playing some of their original rock songs as well as some covers of a few of your favorite classics! Arrive early and grab a pint or two before the show. This is set to be a fun free afternoon!
Click here for more info.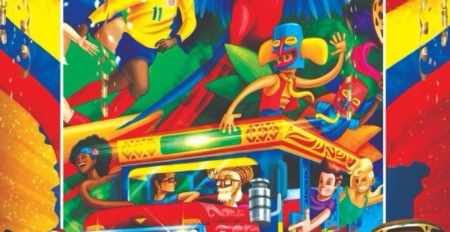 Latin Night at Saturn
Sat, July 24, 9pm
Cost: $15 single OR $20 a couple
At: Saturn Bham (map)
Rumba Latina Birmingham is bringing some Latin flavor to Saturn! Latin Night will be celebrating Colombia Independence Day! Enjoy a night of great Latin music and good friends! Featuring DJ Christian from Atlanta! Doors at 9pm. This event aims to blend all people with Latin music! You'll hear Salsa, Bachata, Merengue,  Cumbia - Reggaeton, & more!
Click here for more info.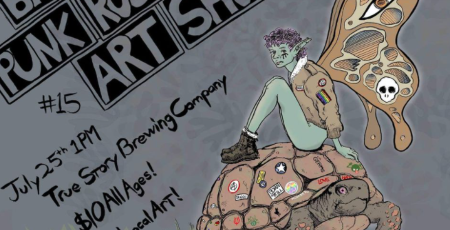 Punk Rock Art Show #15
Sun, July 25, 1-7pm
Cost: $10
At: True Story Brewing (map)
Normally, the Punk Rock Art Shows are past our bedtime, but this is a chance to enjoy all the fun during the day! Head over to True Story Brewing in Crestwood to check out some amazing artists and some punk rock music! This is an all ages event! You can also grab a pint and a delicious hotdog from the True Story menu! This will be a great time to spend a Sunday afternoon or evening with friends!
Click here for more info.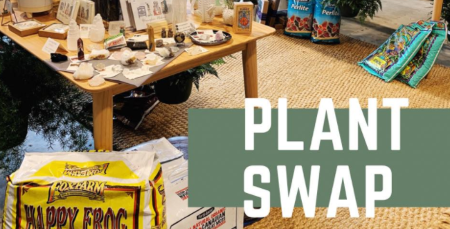 Plant Swap
Sun, July 25, 2-3pm
Cost: FREE
At: House Plant Collective (map)
These plant swaps have developed quite a cult following! House Plant Collective will be hosting a swap this Sunday from 2-3pm. This time they are switching things up a bit. Instead of a ticket system, they are having a full on OPEN SWAP. That means you can come and freely swap your plants with others! More importantly, just come hang and meet with other plant enthusiasts - trade plants, cuttings, and the love for plants. Bring pest- and disease-free plants that you are willing to part with. Cuttings, bare-root, or in a pot – all are welcome! Bring one plant or as many as you like! Totally up to you. If you do not have anything to swap, you are still more than welcome to join in! The shop will be open from 11a-5p on swap day.
Click here for more info.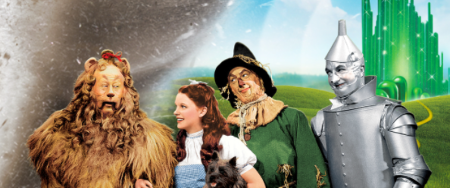 The Wizard of OZ
Sun, July 25, 2pm
Cost: $10
At: The Alabama Theatre (map)
There's no place like...The Alabama Theatre! Bring friends and family to the showing of The Wizard of Oz. What better way to experience this classic than at the historic Alabama Theatre?! Get there early and participate in a sing along with the Wurlitzer organ. This is an event for all ages to enjoy! If you decide to sneak in earbuds to listen to Pink Floyd's Dark Side of the Moon, we won't tell!
Click here for more info.