Weekend Roundup: April 29-May 2, 2021
It's gonna be MAY!
Bust out your Timberlake memes, because May is already upon us! Take a break from studying for finals and have some fun! It's also Derby weekend, so get your big hats ready! We will be at the Chili Cook-off as well! Be sure to swing by the G3 tent after 12 to say hi to Russell!
#RUhappenin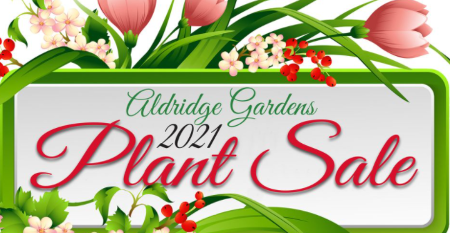 Aldridge Gardens Spring Plant Sale
Thurs-Sat, April 29-May 1, 9am-5pm (8:30am-12pm Sat)
Cost: FREE to attend
At: Aldridge Gardens (map)
Find the perfect plants for your container or garden spot! Volunteers and gardeners will be on hand to help with selections and to give advice about placement, care and maintenance. Customers can own "a little bit of Aldridge Gardens" when they buy a pass-along plant that lived there! There are going to be so many plants with an Aldridge Gardens heritage. In addition, they'll also have many more from members and friends of the gardens! The main feature is always the "Snowflake" hydrangea, but shoppers can also choose from a host of others. Shoppers will find many varieties and sizes of hydrangeas at our annual Spring Plant Sale! Oh, and members of Aldridge Gardens get 10% off!
Click here for more info.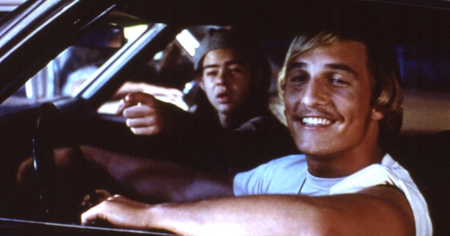 Dazed and Confused at Sidewalk
Thurs-Sun, April 29-May 2, Times Vary
Cost: $6+
At: Sidewalk Cinema (map)
Going to Sidewalk for Dazed and Confused? It'd be a lot cooler if you did! Check out this classic film at the incredible Sidewalk Cinema! The movie follows the adventures of high school and junior high students on the last day of school in May 1976. The film will be followed by a cast reunion hosted by Jack Black, together with director Richard Linklater and stars Matthew McConaughey and Parker Posey! Oh, and you can order your VERY own Sidewalk Cooler with the "It'd be a lot cooler if you did" quote on the cooler! Don't miss out on this fun opportunity to support Sidewalk! Also, we have it on good authority that you should stay tuned for a major Sidewalk Announcement coming soon!
Click here for more info.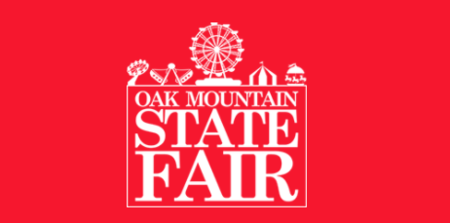 Oak Mountain State Fair
Thurs-Sun, April 29-May 2 (May 5-9 also)
Cost: $5/$35 for wristband
At: Oak Mountain Amphitheater (map)
Join in for the spring 2021 for the Oak Mountain State Fair! This fair is a family-friendly event featuring rides, attractions, food, and more! Parking is FREE this year and admission is just $5! For $30-$35 you can get a wristband for unlimited rides! Of course you can get funnel cake, cotton candy, giant corndogs, and more! (We suggest you eat AFTER you ride! lol) Kids LOVE this event and it makes for a fun date night!
Click here for more info.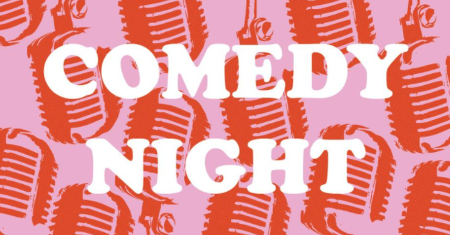 Comedy Night
Thurs, April 29, 8-11pm
Cost: FREE
At: Ferus Ales (map)
Get ready to laugh! Comedians will get 3-5 minutes of time depending on the amount of people signed up. There will be a bucket that the audience can throw their name into for a chance to do a spot as well if time permits. This open mic is for both amateur talent, and visiting national comedians to work on their material (...or to help rebuild their confidence)! You will see people doing jokes for the first time, expanding on current jokes, and sometimes just plain eating it... which is pretty awesome! Regardless, Ferus supports comedy as an Art Form, and as an art form, watch us explore, expand, die, laugh, and strike gold!
Click here for more info.
CBDB Live Show
Thurs, April 29, 8pm
Cost: $30
At: Avondale Brewing Co. (map)
Avondale is hosting yet another amazing live show! This time it's CBDB! Tickets are selling fast, so get yours while you can. The show will be outside on their incredible greenspace! Grab some friends and a few Avondale brews as you prepare for a relaxing evening of some phenomenal music!
Click here for more info.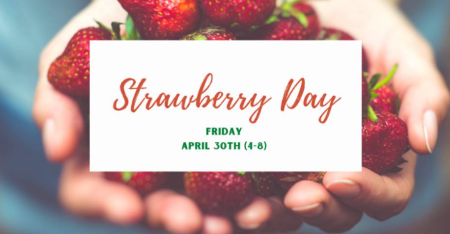 Strawberry Day
Fri, April 30, 4pm
Cost: FREE
At: Ross Bridge (map)
Join in for the annual Ross Bridge Farmers Market Strawberry Day this Friday! Enjoy local shopping, food truck eats, & live music by The Divines! Food Trucks will include: Eugenes, Tamale Queen, 2 Men & Pig, City Bowls, Who Dat, Urban Pops, Corn Cab, and Dixie Dogs! Needless to say, if you leave hungry that is your fault! Come celebrate all things strawberry!
Click here for more info.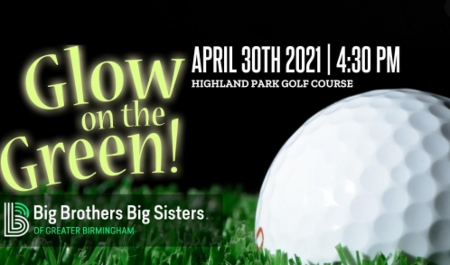 Glow on the Green 2021
Fri, April 30, 4:30-10pm
Cost: $20+
At: Highland Golf Course (map)
This is a great fundraiser for Big Brothers Big Sisters that always gets "glowing" reviews! If you are a casual golfer, you can get a wristband to play for just $20! Wristbands allow you to participate in all 5 games and includes one mulligan. Play games like Closest to the Pin and Longest Drive to win a special prize! Games like Paper Cup Tee and Dizzy Bat are a fun way to try and increase your score! This will be a fun time for a great cause!
Click here for more info.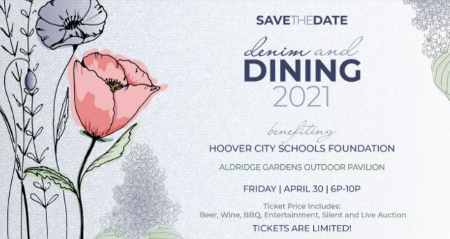 Denim and Dining
Fri, April 30, 6-10pm
Cost: $95 (benefitting Hoover Schools)
At: Aldridge Gardens (map)
Denim and Dining is back in-person at the Pavilion at Aldridge Gardens this year! The event will feature live and silent auctions, entertainment, a catered barbecue dinner from Jim 'n Nick's, drinks and a coffee bar. Tickets are limited, so buy yours today! The price is all inclusive and benefits Hoover City Schools!
Click here for more info.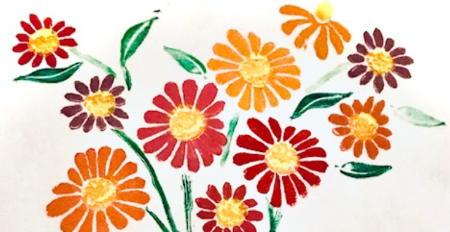 Art in the Lot
Sat, May 1, 9am-2pm
Cost: FREE
At: Trinity Methodist Church (map)
Back after a weather delay, Art in the Lot is THIS Saturday at Trinity Methodist in Homewood! Stop by and shop some incredible local art! There's sure to be something for everyone. The event is FREE and you can stop by before heading over to We Love Homewood Day! We can't wait to check it out!
Click here for more info.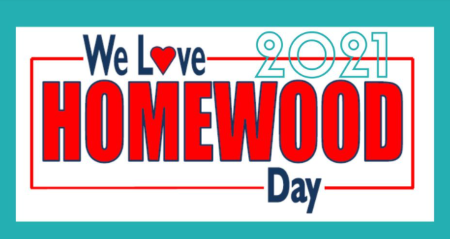 We LOVE Homewood Day
Sat, May 1, 10am-4pm
Cost: FREE
At: Homewood Park (map)
Rides, Games and Inflatables: Located at Homewood Central Park, the fun begins at 10:00am and lasts until 4:00pm. A "We Love Homewood Day" favorite will offer a variety of inflatables, rides and activities for all ages to enjoy. There is no admission charge to enter Central Park for the festival but to ride and play on the attractions one must purchase an all-day unlimited attractions wristband ($15) or individual tickets can be purchased to redeem at each attraction. Wristband/ticket sales will take place in two pavilions in Central Park. Be sure to stay for the Parade that kicks off at 6pm!
Click here for more info.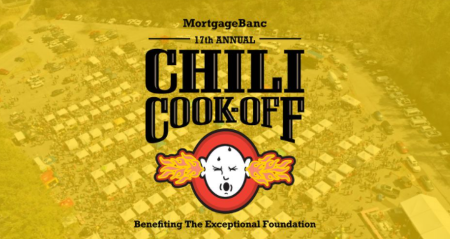 17th Annual Chili Cookoff
Sat, May 1, 10:30am-3pm
Cost: $15
At: Brookwood Village (map)
Benefiting the Exceptional Foundation, this is one of our favorite events to attend! If you are a fan of chili, this is the place to be! Some of the recipes get quite creative! There will be dozens and dozens of different kinds of chili to sample and each booth will be decked out in a unique theme! Russell will be working the Gusty Gulas Group (G3) tent from 12-3pm, so stop in and say hi! Don't forget to vote for your favorite! Pro-Tips: Park nearby an Uber to the front gate and bring your own Tums! This event is going to be awesome!
Click here for more info.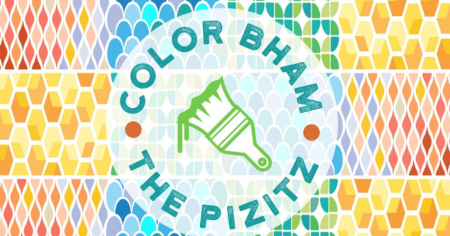 Color Bham Community Mural
Sat, May 1, 11am-5pm
Cost: FREE
At: Pizitz (map)
Help Pizitz install a new courtyard community mural, in partnership with Color Bham & local Bham mural artist Marcus Fetch! This was rescheduled from last weekend due to weather. Everything you need to participate will be provided at the event, just wear old clothes and prepare to have fun!  You can also enjoy the Kentucky Turtle Derby inside the Food Hall with Old Forester 2-7 PM. (Eat In The Street has been rescheduled to May 8th.) *Covid-19 safety precautions will be in place including mask wearing, social distancing, and the cleaning of tools between users.
Click here for more info.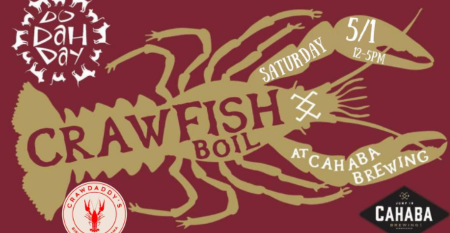 Do Dah Day Kick Off Crawfish Boil
Sat, May 1, 12-5pm
Cost: Free to attend
At: Cahaba Brewing Co. (map)
We love that Do Dah Day has so many mini-events this year! It's now time for the Do Dah Day Kick Off Crawfish Boil! Join in at Cahaba Brewing Company. Crawdaddy's will cook up a crawfish boil from 1-5pm! Crawfish is $12 a pound! Come and enjoy the fun and entertainment! The patio is pet friendly!
Click here for more info.
Avondale Derby Day & Chili Cook Off Afterparty
Sat, May 1, 12-7pm
Cost: FREE
At: Avondale Brewing (map)
Join Avondale Brewing Company Saturday May 1st for DERBY DAY! It's a fun afternoon featuring derby inspired cocktails & cuisine from Avondale Burger Co. If you feel like dressing up, break out the BIG HATS & BOW TIES, we'll have prizes for the best hat and most dapper gentleman. Giveaways during the afternoon and music with DJ MARK A.D. Plus the 147th Running of the Roses, as the Kentucky Derby takes place live on the big screen at 5:50pm. This is also the Official After Party for the Chili Cookoff, too!! Admission is FREE, gates open at noon and entertainment starts at 1:30pm!
Click here for more info.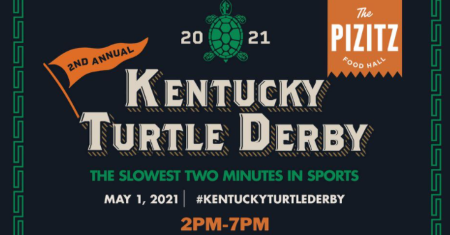 Kentucky Turtle Derby
Sat, May 1, 2pm
Cost: FREE
At: The Pizitz (map)
The Pizitz Food Hall is hosting the 2nd annual Turtle Derby with Old Forester! Yes, turtles will be "racing."  You can enjoy Mint Juleps + Slow-jitos (bourbon mojitos) at The Louis bar. DJ Uli will be spinning beats and streaming the Turtle Derby and the 147th Kentucky Derby races. Dress to impress in your Derby best! Old Forester will be giving away Turtle Derby swag and a "best dressed" grand prize. (We are pretty sure that Teenage Mutant Ninja Turtles are not eligible to race.)
Click here for more info.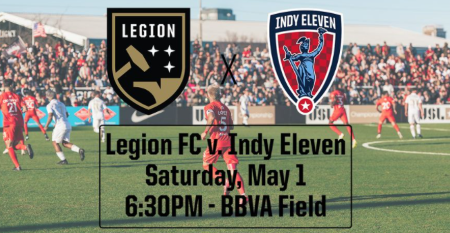 Legion FC vs Indy Eleven
Sat, May 1, 6:30pm
Cost: $15+
At: BBVA  Field (map)
Tickets are selling fast! Cheer on the Legion FC as they take on the Indy Eleven at BBVA Field! These games are action packed! The fan section is always SUPER rowdy! This is a fantastic event for a family outing! You can get food from some of the numerous food trucks in the promenade area! Don't miss out!
Click here for more info.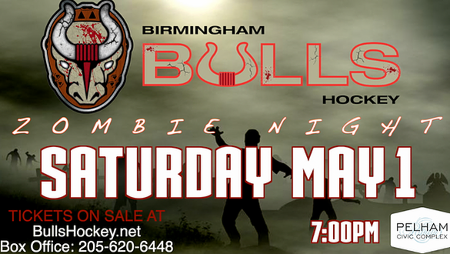 Zombie Night with the Bulls
Sat, May 1, 7pm
Cost: $18
At: Pelham Civic Complex (map)
Calling all Walking Dead/Zombie fans! As the Bulls take on the Ice Flyers, there will be an auction for a Zombie themed Bulls jersey! (They look awesome!)  Head to the Pelham Civic Complex for this cool event! Cheer on our local hockey team and try to win that jersey!
Click here for more info.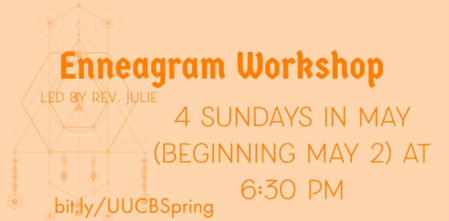 Enneagram Workshop
Sun, May 2, 6:30pm
Cost: FREE
At: Virtual
If you are obsessed with the Enneagram (like us), or just want to find out what it's all about, this is the place! This is the first of a 4 part online series. They will explore what the Enneagram is, help you discover your type, and teach you how to emphasize your strengths and overcome your weaknesses. The event is FREE, so reserve your spot now! For those curious, Russell is a 7w6 (shocker. lol) and Amber is a 2w1! Don't know what that means? Attend these classes and you will!
Click here for more info.