Weekend Roundup: Feb. 17-20, 2022
Birmingham Winter Restaurant Week, Legion FC takes to Protective Stadium, and Ghost Train opens a new venue!
This is a momentous weekend for Birmingham! Winter Restaurant Week returns with 30 participating restaurants! This weekend is also the first time that Legion FC will play at their new home, Protective Stadium! (Tickets start at just $5!)  Finally, Ghost Train Brewing Co. is having a three day grand opening celebration at their fantastic new second location in the former home of Old Car Heaven!  That's just the tip of the iceberg for this weekend's events! Check below for a full list of fun times!  Oh, and a special shout out to our Montevallo friends who will be celebrating College Night (homecoming) this weekend!  PV, Purple Side!!! (IYKYN)
#RUhappenin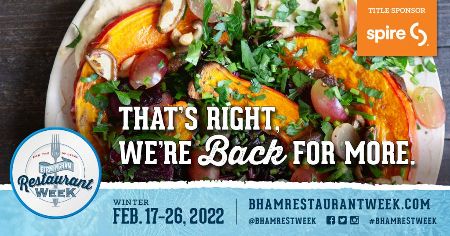 Birmingham Winter Restaurant Week
Feb. 17-27
Cost: Menus from $5-$50
At: Participating Restaurants
For those of you who have been following us since the beginning, you know we LOVE Birmingham Restaurant Week! It has been a TOUGH two years for the restaurant industry. This is a great opportunity to show some support! Food and drink lovers with a taste for adventure can enjoy special lunch or dinner prix-fixe menus ranging from $5 to $50 per person – making it easy and affordable for everyone to enjoy a taste of Birmingham's diverse dishes. Participation is welcomed from local restaurants, food trucks and bars throughout metro Birmingham. Get your tastebuds ready!
Click here for more info.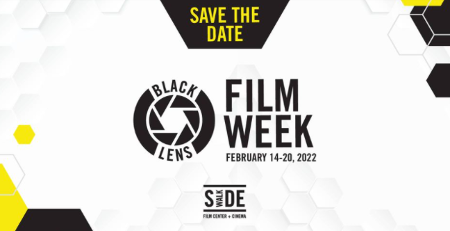 Black Lens Film Week
Now-Feb. 20, Times Vary
Cost: $11 per film
At: Sidewalk Cinema (map)
Black Lens Film Week aims to shine a light on some of the most outstanding feature narrative and documentary films produced by and starring people of color. The Black Lens Film Week will highlight new innovative films and celebrate some familiar classics as well. It's Sidewalk's intention that the films shown as a part of this program reflect the diversity of the black experience in America, both past and present. 7 Days of Black Films • 2 Screens • Talk Backs • Filmmaker Networking • Special Events
Click here for more info.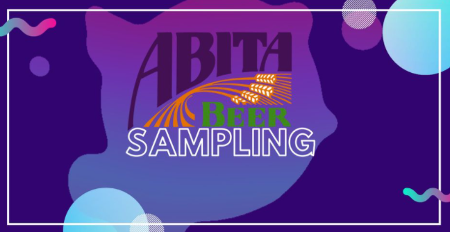 Abita Sampling at Hop City
Thurs, Feb. 17, 5pm
Cost: Free to attend
At: Hop City Bham (map)
Get in the Mardi Gras spirit with an Abita Sampling at Hop City Birmingham! The fine folks at Hop City will help give you some knowledge about Abita and you can sample a few different varieties! This is a 21+ event and is FREE to attend!  Head over to Pepper Place and pick out a great brew for Mardi Gras!
Click here for more info.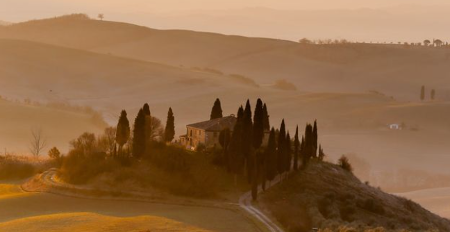 Tuscany Wine Tasting
Thurs, Feb. 17, 6:30pm
Cost: $40
At: Vecchia Pizzaria & Mercado (map)
Come out and mingle in true Italian style after work for an exclusive Tuscany Wine Tasting. Vecchia will take you on cultural & culinary journey throughout Tuscany and will help you learn more about Tuscan wine. Tickets include 3 wines pours and a full dinner. In addition, enjoy $5 specials on the featured wines!  Spots are limited, so secure yours in advance!  MUST REGISTER TO ATTEND.
Click here for more info.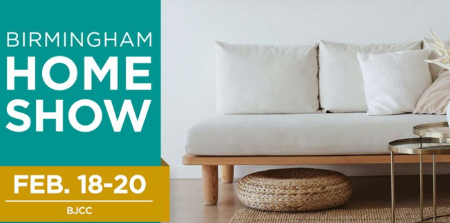 Birmingham Home Show
Fri-Sun, Feb. 18-20, Times Vary
Cost: $8 ($3 for kids)
At: BJCC (map)
The Birmingham Home Show is back for 2022! Head to the BJCC and get tons of inspiration for home improvement projects from patios to hot tubs!  (We once bought a shed!) There will be all kinds of deals and plenty of food samples to try!  This is such a fun way to spend an afternoon! Get your tickets online to save on admission! You never know what fun stuff you will find!
Click here for more info.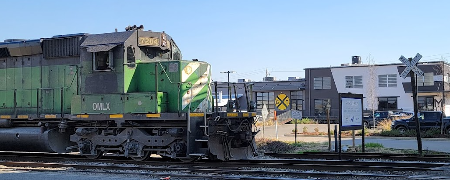 Ghost Train Grand Opening!
Fri-Sun, Feb. 18-20, Times Vary
Cost: FREE
At: Ghost Train 1st Ave S. (map)
We are so excited for the new Ghost Train location in the former home of Old Car Heaven! They have a MASSIVE taproom, a cocktail bar, and a patio! The venue is pet friendly as well! Each day this weekend, they will have live music, food trucks, and great beer! Don't miss this Grand Opening celebration!  They have so many fun things in store for the next few months!
Click here for more info.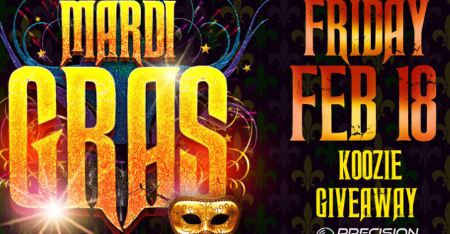 Birmingham Bulls: Mardi Gras Night
Fri, Feb. 18, 7:30pm
Cost: $15
At: Pelham Civic Complex (map)
Get a FREE Birmingham Bulls Mardi Gras themed koozie this Friday! They are taking on their in-state rivals, the Huntsville Havoc! This is always such a fun event to attend with friends and family! Cheering on the Bulls as they take to the ice is definitely a cool way to celebrate Mardi Gras!
Click here for more info.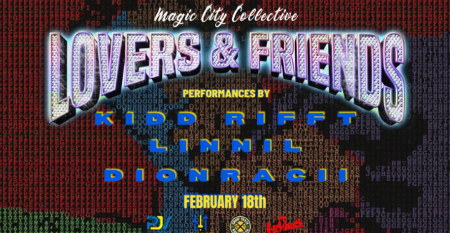 Magic City Collective: Lovers & Friends Takeover
Fri, Feb. 18, 8pm-Midnight
Cost: $10aadv/$15 door
At: Ghost Train 3rd Ave S  (map)
Ghost Train and Sound Fader Media Co. Present: Magic City Collectives - Lovers & Friends Takeover! Come have a great time at the original Ghost Train location!  Enjoy music by The Kickback and a surprise guest DJ! This will be a night filled with good fun and great music!
Click here for more info.
Beats & Brunch
Sat, Feb. 19, 11:30am
Cost: Free to attend
At: Monday Night Brewing (map)
Join in for Monday Night's first Beats & Brunch in the taproom Saturday for the first of this monthly showcase of lo-fi beats by local producers!  Enjoy these chill tunes with Monday Night's delicious brunch menu. Start your weekend with brunch & beers as they set the mood with curated lo-fi beats and good vibes. Featuring local producers: Rumin8, KahBay, and Kamal.Akeem !
Click here for more info.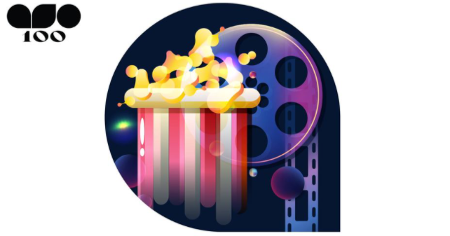 AYSO: Hooray for Hollywood
Sat, Feb. 19, 2pm
Cost: FREE
At: Alys Stephens Center (map)
It's the Alabama Symphony Youth Orchestra's first ever Pops Concert! The Youth Orchestra Music Director Kevin Fitzgerald is joined by ASO Principal POPS! Conductor Chris Confessore to lead these talented young musicians through iconic musical selections from stage and screen. Enjoy favorites from Moanna, Starwars, and many more! Admission is FREE, but you must register in advance.
Click here for more info.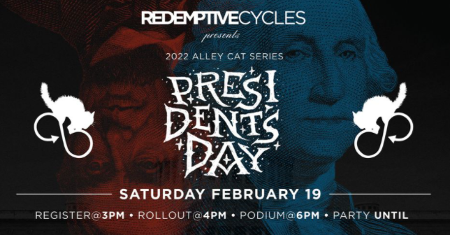 President's Day Alley Cat
Sat, Feb. 19, 3-7pm
Cost: $10 donation
At: Redemptive Cycles (map)
Are you ready to see Birmingham in a new way? In 2021, Redemptive Cycles will be carrying on the tradition of Alley Cat races in Birmingham. Alley Cats were originally conceived by bike couriers to test their speed, agility and wits in urban environments. There is no set route. Instead, all riders must visit designated check-points and gather proof of their visit. The rider who is the first to return upon visiting all check-points is the winner. They'll have a speed podium at each event with prizes for the top 3 contenders! Stay after for a party with music, awards, and tons of fun!
Click here for more info.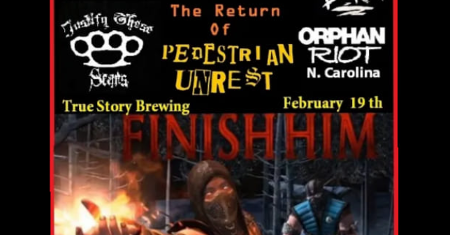 Punk Rock Show (all ages)
Sat, Feb. 19, 7pm
Cost: $7
At: True Story Brewing (map)
Enjoy an ALL AGES Punk Rock Show at True Story Brewing! This event features artists JUSTIFY THESE SCARS, Coagulated, Bradley Bell, and the return of PEDESTRIAN UNREST! Arrive early and grab a bite to eat from the bar as well as a pint! The event kicks off at 7pm and is just $7 at the door!
Click here for more info.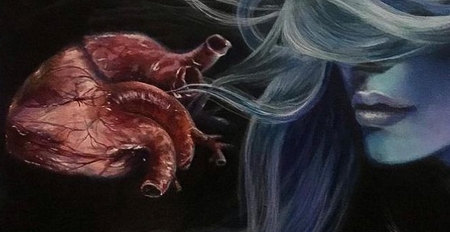 The Midnight Effect Dark Hearts Dance Party (21+)
Sat, Feb.19, 8pm-3am
Cost: $5
At: Electra (map)
Electra is hosting an all night Dance Party! Join The Midnight Effect and dance the night away!  DJs Geisha, Memorexx, and PanzerSoldat will spin dark dance favorites all night long. Cover is just $5 for a full night of great music! Get your friends, get caffeinated, and head on over to Electra!
Click here for more info.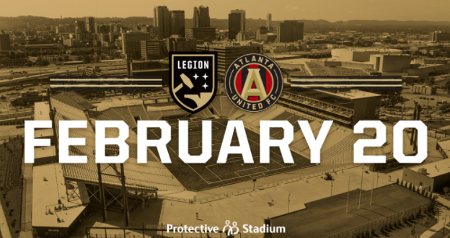 Legion FC vs Atlanta United
Sun, Feb. 20, 2:30pm
Cost: $7+
At: Protective Stadium (map)
This match will be the first-time a soccer match is played at the new home of Legion FC, Protective Stadium! Fans can renew or become a new season ticket holder now by contacting the Legion FC Ticket Office or heading to our 2022 Season Tickets page. Season ticket packages at Protective Stadium start at just $100 for all 17 USL Championship home games as well as any other friendly matches not yet announced.  Legion FC's regular season will officially begin on Sunday, March 13 at 4:00pm as the two-time defending Eastern Conference champions Tampa Bay Rowdies come to Protective Stadium in the marquee matchup of the USL Championship's opening weekend. Don't miss this historic event especially since tickets start at just $7! Hammer Down!!!
Click here for more info.