Weekend Roundup Valentine's Weekend: Feb. 10-14, 2022
Love is in the air!
Monday is Valentine's Day, so that means there are plenty of love themed events happenin' this weekend!  We've included some great stuff including a fun event by our friends over at Sidewalk Cinema! Since the 14th falls on a Monday, we added a couple of those events as well! Check out the list below! Happy Valentine's Day!
#RUhappenin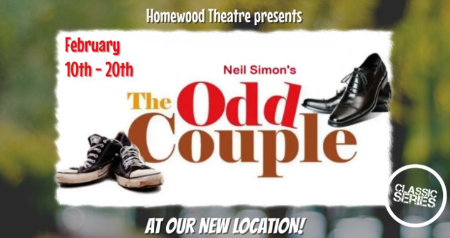 The Odd Couple
Feb. 10-20, 7:30pm (2:30pm matinee times)
Cost: $20
At: Homewood Theatre NEW LOCATION! (map)
Come check out Homewood Theatre's NEW home! Starting Feb. 10 they are putting on the hilarious  play "The Odd Couple!" "Can two divorced men share an apartment without driving each other crazy?" This is a great date idea for Valentine's Weekend! Get out and support local theatre!
Click here for more info.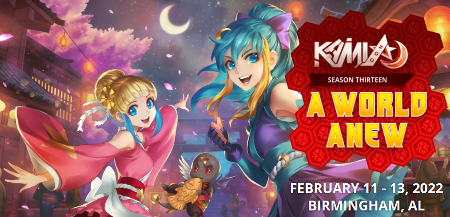 Kami-Con 13
Fri-Sun, Feb. 11-13, Times Vary
Cost: $35+ day pass/$55 Weekend Pass
At: BJCC East Hall (map)
Kami-Con is Alabama's Largest Anime and Gaming convention. This year it will feature interactive events, concerts, and competitions.There will be celebrity guest panels and autograph signings. Of course, it wouldn't be a Con without LOTS of fantastic costumes! Be sure to check out the  live bands, dance raves, and more!
Click here for more info.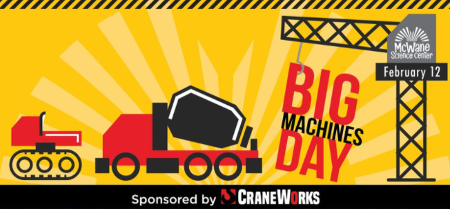 Big Machines Day
Sat, Feb. 12, 10am-4pm
Cost: Free with Admission ($8-$16)
At: McWane Science Center (map)
We love this event and have taken our nephews to it in years past! It's included with general admission. Visitors of all ages will get up close and personal with some big and small machines on The McWane Science Center Plaza! Kids and adults alike always enjoy this fun and educational event!
Click here for more info.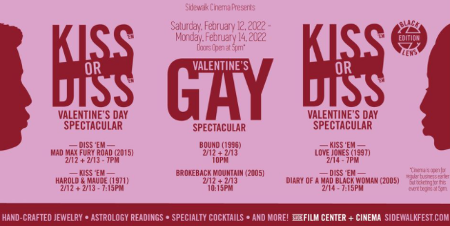 Kiss 'Em or Diss 'Em Valentine's Spectacular
Sat-Mon, Feb.12-14, 5-11pm
Cost: $30
At: Sidewalk Cinema (map)
Sidewalk returns with its legendary Kiss 'Em or Diss 'Em Valentine's Spectacular! Kick things off with EITHER a  Diss 'Em title at 7:00 pm -OR- a  Kiss 'Em title at 7:15 pm!  The lobby will be decked out for Valentine's! Tickets are $30 per person and include one ticket to the film of your choice, one drink ticket redeemable for a glass of Korbel Champagne (if you're 21+, a large soda of choice if not), one small popcorn, and a super special sidewalk surprise! Give some love to  your local independent cinema this Valentine's Weekend!
Click here for more info.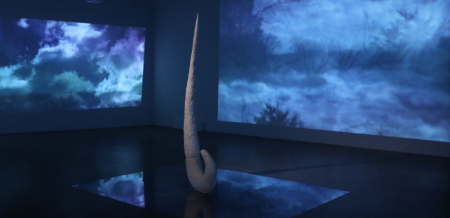 "Vivarium" by John Powers: Opening Reception
Sat, Feb. 12, 5-8pm
Cost: FREE
At: VINEGAR (map)
Join Vinegar to experience "Vivarium" by John Powers, a multimedia installation that grounds otherworldly conceptions of ascension, mystery, and peace within the tangible materiality of the present. This will be such a unique experience! The reception will have food and drink outside of the gallery.
Click here for more info.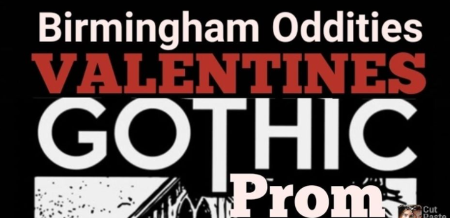 Valentine's Gothic Prom
Sat, Feb. 12, 6pm-Midnight
Cost: $25-$40
At: True Story Brewing (map)
Come join our friends at Birmingham Oddities as they host the Exclusive Valentines Gothic Prom Party at True Story Brewing!  There will be a live 80s Band playing covers by Tears for Fears, the Cure and more! A Taco Bar is included with admission and you can enjoy spiked Punch Bowl drink specials! Dark Gothic decorations everywhere, even on the huge outdoor patio. Black balloons, streamers, candelabras and decor galore including a Giant Arched Balloon Photo Op! (GOTHIC PROM ATTIRE REQUESTED) A limited number of tickets are available, so reserve yours now!
Click here for more info.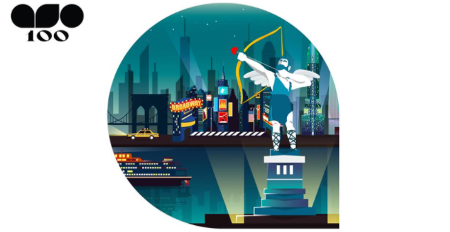 Birmingham Does Broadway: Celebrating Love
Sat, Feb. 12, 7pm-9pm
Cost: $12+
At: Alys Stephens (map)
The Alabama Symphony Orchestra is celebrating LOVE with some incredible Broadway favorites!  Enjoy music from Les Miserables, Evita, West Side Story, The Music Man, and more in this yearly event that has become a fan favorite! This makes for a great Valentine's Date Night! Nothing speaks to the heart quite like music!
Click here for more info.
Birmingham Squadron vs Rio Grande Valley Vipers
Sat, Feb. 12, 7pm
Cost: $5+
At: BJCC Legacy Arena (map)
Celebrate your love of Basketball at Legacy Arena! The Squadron takes on Rio Grande Valley Vipers. These games are so much fun to attend, especially in the newly renovated Legacy Arena! Tickets start at just $5, so don't miss out!
Click here for more info.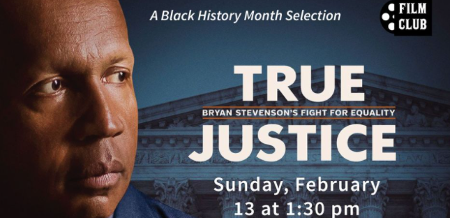 Film Club: True Justice: Bryan Stephenson's Fight for Equality
Sun, Feb. 13, 1:30-3:30pm
Cost: FREE
At: Hoover Public Library (map)
Come watch and discuss the film, True Justice: Bryan Stevenson's Fight for Equality. The film will be screened at the Hoover Public Library Theater. The movie highlights the works of Bryan Stevenson, the founder and Executive Director of the Equal Justice Initiative, a human rights organization in Montgomery, Alabama. He has helped many wrongly convicted individuals regain their freedom. This is a film you don't want to miss!
Click here for more info.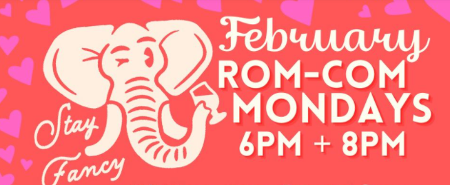 Rom-Com Mondays: Valentine's Day!
Mon, Feb. 14, 6pm & 8pm
Cost: FREE
At: Avondale Brewing Co. (map)
Check out this FREE Double Feature at Avondale Brewing! This Monday Night series goes throughout February. For Valentine's Day they are showing "The Notebook" and then "Valentine's Day!" Hornito's Tequilla will also be on site serving cocktails! This is a fun free way to celebrate Valentine's on the lawn at Avondale!
Click here for more info.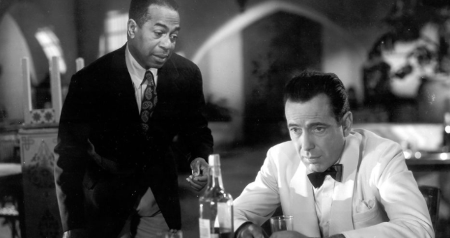 Casablanca
Mon, Feb. 14, 7pm
Cost: $10
At: Alabama Theatre (map)
Celebrate Valentine's Day in style at the Alabama Theatre by  watching the classic film Casablanca! There will be a sing-along with the Mighty Wurlitzer at 7 p.m., with the feature immediately following. As usual, they will offer a specialty cocktail whipped up just for Valentine's Day along with the usual selection of wine, beer, cocktails and Coca-Cola products. Tickets are $10 and are available now through Ticketmaster or at the door beginning one hour before showtime.
Click here for more info.