Weekend Roundup: Feb. 25-28, 2021
Another great weekend is here!
Who's been loving this great weather?! We definitely have been! While it will be a little rainy this weekend, there are plenty of fun events to keep you occupied. As always, wear your masks, use your best judgement, and try to get your "Fauci Ouchie!"  We have just a few more weeks of winter, but are happy that warmer weather has already arrived!  Let's get out and enjoy it!
#RUhappenin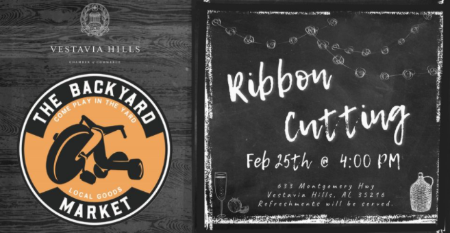 The Backyard Market Ribbon Cutting
Thurs, Feb. 25, 4pm
Cost: FREE
At: Backyard Market (map)
Located in the former Joel's location, next to Donatos Pizza, The Backyard Market is a small locally owned grocery store! Not only will they have groceries, the store will also provide breakfast, lunch and dinner options for dine-in or take-out. In addition, the store will offer essentials such as milk and locally sourced eggs, as well as specialty cheeses and more. While the business is classified as a market instead of a restaurant, patrons can dine in!
Click here for more info.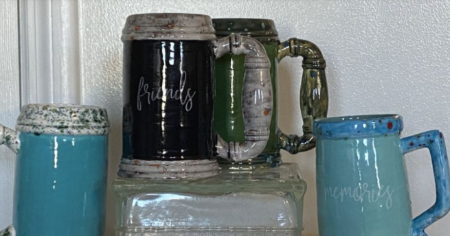 Paint Your Own Beer Mug
Thurs, Feb. 25, 6:30-8:30pm
Cost: $30
At: Good People Brewing Co. (map)
Reserve your spot to paint your very own old-school beer mug! This is a great chance to get creative and have some fun! The event is hosted by Creative Mindz Mobile Arts and Crafts Studio and will be held at Good People Brewing.  Space is limited, so register early.  We love these types of events especially when we share them with friends and family!
Click here for more info.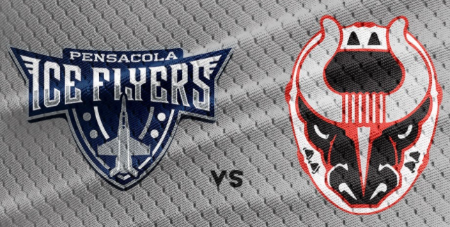 Bulls vs Flyers: Thirsty Thursday
Thurs, Feb. 25, 7:30pm
Cost: $18
At: Pelham Civic Complex (map)
It's Thirsty Thursday for Birmingham Bulls Hockey! They are taking on the Pensacola Ice Flyers! Beer is just $3 for the 21+ crowd! It's also onesie night! If you wear a onesie, you will get a discount on your ticket price. The person with the BEST onesie will win a cash prize! Sounds like fun to us! Get your tickets, don your onesie, and head to the arena!
Click here for more info.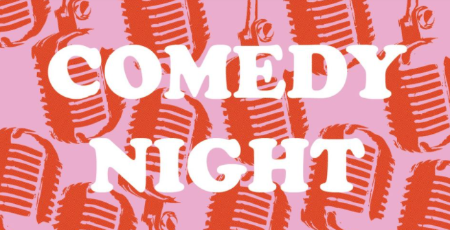 Comedy Night
Thurs, Feb. 25, 8-10pm
Cost: FREE
At: Ferus Ales (map)
Get ready to laugh when you head to this open mic night for comedians! Each comic will get 3-5min to debut their material. Feeling funny? Sign up for a timeslot! This is also a great opportunity to check out Ferus and try their delicious food and refreshing drinks! Bring some friends. We all could definitely use a few laughs these days!
Click here for more info.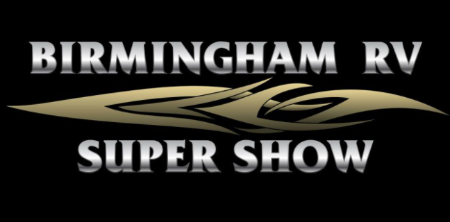 Birmingham RV Supershow!
Fri-Sun, Feb. 26-28, Times Vary
Cost: $12
At: BJCC (map)
If you've never been to an RV Supershow you are missing out! You'll get to tour the latest RVs that, in some cases, might put your home to shame! They will also have plenty of fun vendors that will have swag to hand out! This indoor event is great for rainy weather as well. It's at the BJCC, so there's plenty of room to socially distance.  Tickets are just $12 and you're sure to have a fun time!
Click here for more info.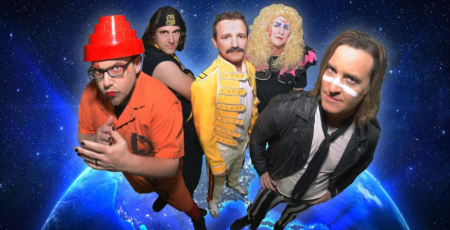 The Molly Ringwalds
Fri, Feb. 26, 8pm
Cost: $20
At: Iron City (map)
(Masks Required) We LOVE the Molly Ringwalds and haven't seen them in over a year! Well, they are returning to Iron City this Friday night to play your favorite 80's hits! These guys go ALL OUT with costumes, moving sets, lights, fog, and more! Be mindful of distancing when you attend. Tickets are limited, so you better get yours fast!
Click here for more info.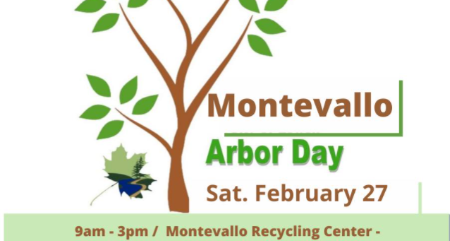 Montevallo Arbor Day
Sat, Feb. 27, 9am-3pm
Cost: FREE
At: Montevallo Recycling Center (map)
For our plant obsessed friends… On Saturday the Montevallo Arbor and Beautification Board will hold Arbor Day 2021 at the Montevallo Recycling Center. As a part of the Montevallo Tree City Experience we will have tables set up outside, under tents if necessary, where you can pick up bare root tree seedlings. To allow for a socially distanced event, the trees will be available from 9:00 am until 3:00 pm or until supplies run out. As in the past these trees will be FREE. The trees available should include Pecan, Redbud, Dogwood, Ginkgo Biloba, Magnolia, several types of Oak and American Snowbell.
Click here for more info.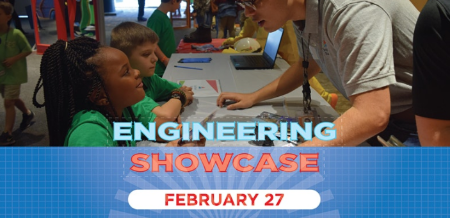 Engineering Showcase
Sat, Feb. 27, 10am-5pm
Cost: FREE with admission
At: McWane Science Center (map)
Held during National Engineering Week, McWane Science Center hosts engineering design challenges throughout the day featuring mechanical, electrical, chemical, computer, metallurgical, and biomedical engineering—just to name a few. McWane's education team also welcomes engineering professionals and companies from throughout the Greater Birmingham area to help demonstrate to our visitors the various types of engineering, incredible engineering innovations, and the educational path and personal commitment to becoming a future engineer.
Click here for more info.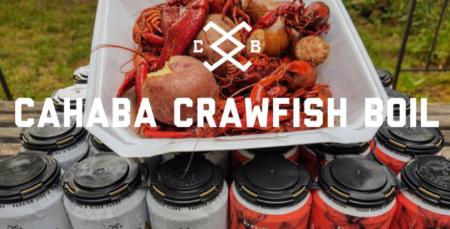 Cahaba Crawfish Boil
Sat, Feb. 27, 12-5pm
Cost: FREE
At: Cahaba Brewing Co. (map)
We love a good crawfish boil! Swing by the Taproom for the Cahaba Crawfish Boil event! They'll have Cajun Steamer on the Patio from 12 - 5, live music from Steel City Jug Slammers from 1:30 - 4:30, and close out the night with Cantina from 5 - 10. Music, food, and drinks! Sounds like the perfect Saturday event!
Click here for more info.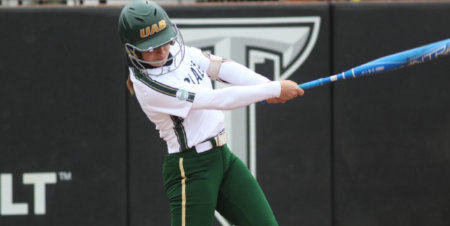 UAB Softball Invite
Sun, Feb. 28, 12:30pm
Cost: $5
At: Mary Bowers Field (map)
This Softball tournament is going on all weekend and Sunday is your last chance to cheer on the Blazers as they take on Alabama State! Wear your green and gold and show your support! Tickets are just $5 a game! This event is fun for the whole family!
Click here for more info.
BONUS EVENT!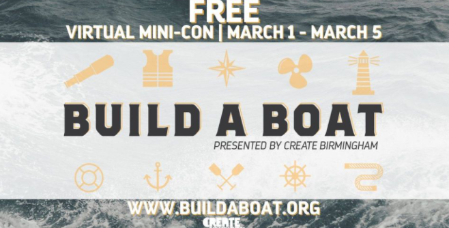 Build a Boat Mini Conference
March 1-5, 9am
Cost: FREE/ VIP $39
At: Online/Virtual
For all of you entrepreneurs and business owners! Sometimes it seems like we've been "lost at sea" this past year due to the issues related to Covid19. Well, this mini-conference will help you "build a boat" to weather the storm! Join in for FREE to hear some great mini sessions on how to navigate your business through the pandemic. Sign up for VIP and get a swag bag with pens, notepads, a shirt, and other goodies! This will be super informative and a lot of fun thanks to our friends at Create Birmingham!
Click here for more info.