Weekend Roundup: Valentine's 2021
Show some love to these Valentine's Day Events!
It's Valentine's Weekend and there are some great V-Day themed events to check out! All of us could use a little extra love during the pandemic. These events are just the thing!  We hope everyone has a lovely weekend and celebrates responsibly by masking up and following proper social distancing guidelines!  XOXO!
#RUhappenin

50th World of Wheels
Fri-Sun, Feb. 12-14
Cost: $20/$5 kids
At: BJCC (map)
The World of Wheels is back for its 50th year! Head over to the BJCC this weekend to check out some spectacular cars. There will also be some of your favorite characters on site who'll be available for photos. Kids can participate in a Hot Wheels race! The event is going on all weekend and tickets start out at just $5 for kids!  You won't want to miss out!
Click here for more info.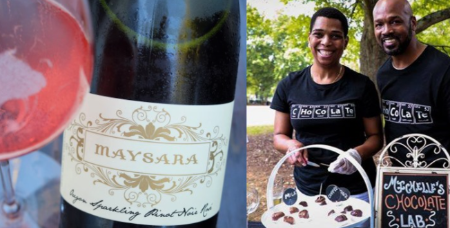 Sweets & Bubbles
Fri, Feb. 12, 5-7pm
Cost: FREE
At: LeNell's Beverage Boutique (map)
Candy and bubbly beverages always make for a great Valentine's! Meet Michelle of Michelle's Chocolate Laboratory & enjoy a sampling of her fine chocolates this Friday. You can also relish a sip of Maysara's sparkling rosé of pinot noir. A stunning organic, Biodynamic bubbly from the Willamette Valley of Oregon that carries fresh, bold wild strawberry & pomegranate notes balanced by bright acid & minerality. This is the perfect opportunity to sample and stock up for Valentine's Day!
Click here for more info.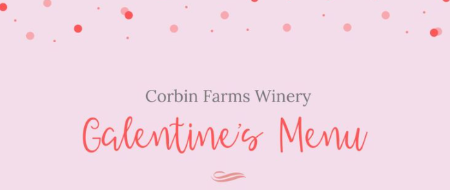 Galentine's Dinner
Fri, Feb. 12, 6pm & 7:30pm
Cost: $45+
At: Corbin Farms (map)
Celebrate great friendships with Corbin Farms this year and enjoy some karaoke, too! Join in for a great meal with wine, and create some memories that'll last a lifetime! This is perfect for a girl's night out or a date night! All tickets are priced based on entrée selection, and include a 3 course dinner, glass of wine, tax, and 20% gratuity! They will also be offering 20% off bottles of wine during your dinner time!
Click here for more info.
Lonely Hearts Club
Fri, Feb. 12, 7pm
Cost: FREE
At: The Pizitz (map)
Head to the Pizitz Food Hall for some Valentine's fun! They will have a DJ set up and our friends from the Flash Bar will be hosting a Valentine's themed photo booth! Grab some drink specials and delicious food while you're there. Be sure to wear your mask and socialize responsibly! The event is FREE for all to attend!
Click here for more info.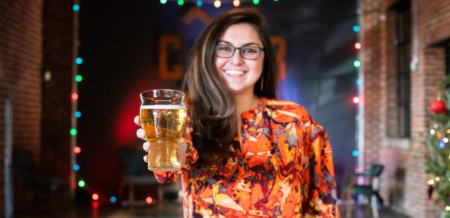 Valentine's Day One Stop Shop
Sat, Feb. 13, 12-4pm
Cost: FREE
At: Cahaba Brewing Co. (map)
The Cahaba Taproom will become a 'one stop shop' for everything you need for your Valentine. Plus they'll have the Milos Burger Bus from 1:30 – 5:30! Shop chocolates from Chocolata, bouquets from Wild Honey Flower Truck, unique vintage finds from our friends at Vintage Supplier,, and of course, all the beer and spirits you've come to love! This will be a great socially distanced event!
Click here for more info.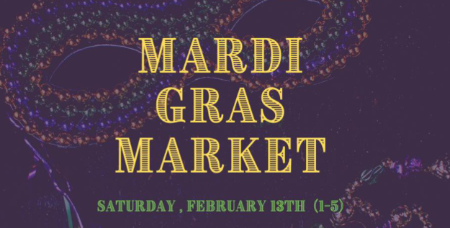 Mardi Gras Market
Sat, Feb. 13, 1-5pm
Cost: FREE
At: Ross Bridge (map)
Enjoy yourself at the Mardi Gras Market this Saturday! In addition to the great selection of vendors, Ross Bridge will be celebrating Mardi Gras! There will be four cajun style food trucks and some great Jazz music to enjoy! When it comes to the Mardi Gras experience, it's all about the food and music!
Click here for more info.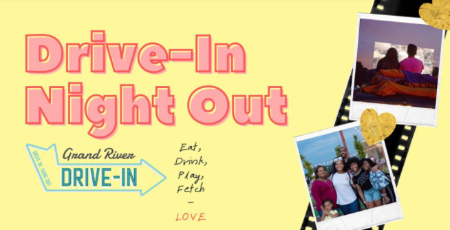 Valentine's Drive-In Night Out
Sat-Sun, Feb. 13-14, 6:30pm
Cost: $25+
At: Grand River Drive-In (map)
All the best love stories start with movies, so catch a film this Valentine's Day weekend and experience a Drive-In Night Out of romance and fun for all ages! There are two types of packages to choose from. The first includes, two tickets, two snacks, and two drinks. The other has all of that PLUS mini-golf and champagne! Talk about the perfect date night!
Click here for more info.