Weekend Roundup: July 14-17, 2022
The World Games 2022 Continues!
This week and past weekend we have attended numerous World Games 2022 events. It has been so much fun!  We especially enjoyed exploring TWG Plaza at the new City Walk park! We want to take a moment to remind you to continue to  support our local downtown restaurants during this week.  The traffic and road closures aren't bad at all downtown.  So here is a rundown of the events happening the weekend!
#RUhappenin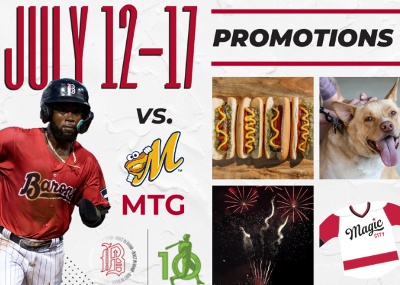 Barons Homestand
Wed-Sun, July 13-17
Cost: $13
At: Regions Field (map)
The Barons take on the Montgomery Biscuits this week! Be sure to check out all the promotions happening throughout the week. Wet Nose Wednesday is pet friendly, there's Thirsty Thursday, Fireworks Friday, and more!  Let's root for the home team!
Click here for more info.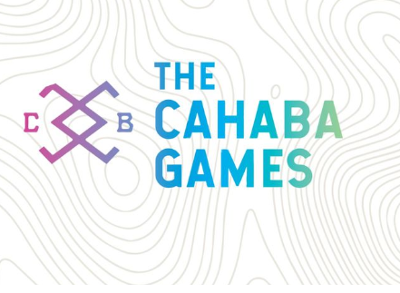 Cahaba Games
Thurs-Sun, July 14-17, times vary
Cost: FREE
At: Cahaba Brewing (map)
The Cahaba Taproom is hosting a week of beer games! Win prizes and street cred with a different game featured every day. See below for a schedule! Thursday, 7 - 9 | Play Disc Golf hosted by Disc Golf Birmingham for your chance to win gift cards and merch! Friday, 6 - 9 | "Pig" Basketball hosted by Squadron. Test your skills vs. the Squadron Mascot for some great prizes! Saturday, 12 - 5 | Beer Pong + Flip Cup Tourney Sunday, 2 - 6 | Skeeball "High Score" Tournament!  It's gonna be awesome!
Click here for more info.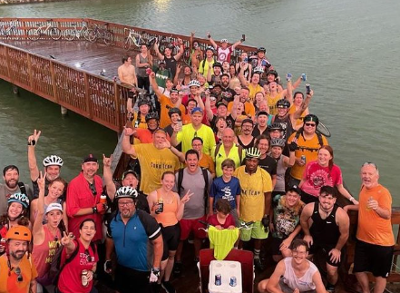 East Lake Trample
Thurs, July 14, 6pm
Cost: FREE
At: Redemptive Cycles (map)
It's that time of year to ride out to East Lake, and talk someone into jumping in the lake. This is a longer than usual Trample (around 15-17 miles round trip) so bring extra supplies. The crew will be leaving the shop promptly at 6:30 so arrive early and show up prepared (air up those tires and bring extra water). Also, the trample will be returning when it is getting dark so don't forget those lights!
Click here for more info.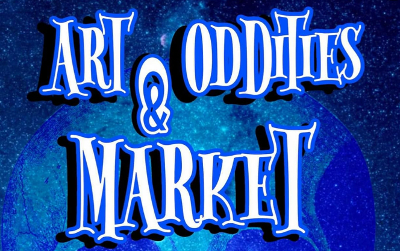 Arts & Oddities Market
Thurs, July 14, 6-10pm
Cost: FREE
At: True Story Brewing (map)
Birmingham Oddities is hosting an Art and Oddities Market at True Story Brewing Company every second Thursday of the month! FREE TO ATTEND and for all ages! Local Art and Vendors! Local Brews and Food! Playlist And Possible Performances by Hannah Burx!
Click here for more info.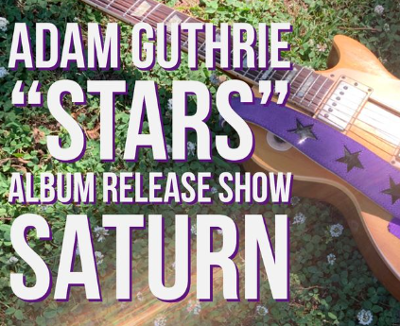 Adam Guthrie "Stars" Album Release Party
Thurs, July 15, 7-10pm
Cost: FREE
At: Saturn Birmingham (map)
Free Parachute show at Saturn Birmingham on July 14th. Opening will be Rebecca Egeland. Doors 7pm, Music starts at 8pm. This high energy show promises to be fun and dynamic. "Stars" is a new album by Adam Guthrie, the guitarist from Pain/Salvo. "Stars" is a rock/folk rock/singer-songwriter record written to document a particular time in the songwriter's life that's instantly accessible and relatable to anyone with hearts and ears
Click here for more info.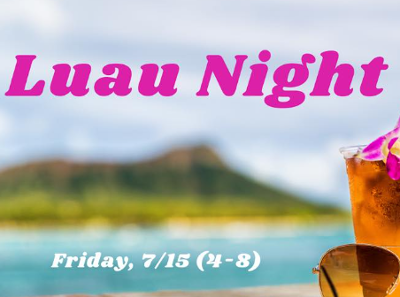 Luau Night
Fri, July 15, 4-8pm
Cost: FREE
At: Ross Bridge  (map)
Bust out your grass skirts and head to Luau Night at the Ross Bridge Farmers Market! Enjoy a free community event that supports local farmers, artisans, & more! This event is always tons of fun and a relaxing way to spend a Friday night!
Click here for more info.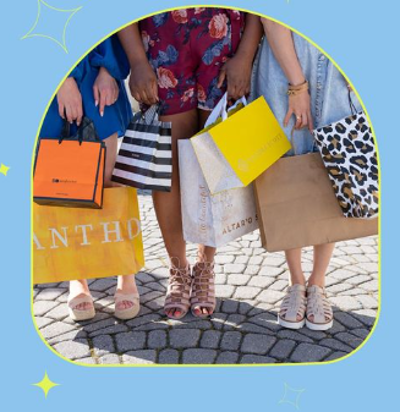 Ladies Night Out
Fri, July 15, 5pm-9pm
Cost: FREE
At: The Summit (map)
Grab the girls and join us at The Summit for a night catered to you! Enjoy special offers from our retailers, happy hours, live music, and more! 5-6pm: Check - in & social hour in the guest services plaza near Aveda. 6-9pm: Shop and dine at the participating retailers and restaurants at The Summit to enjoy giveaways, special offers, discounts and plenty of fun. Arrive early! First 75 attendees get a swag bag with additional items, treats and/discounts.
Click here for more info.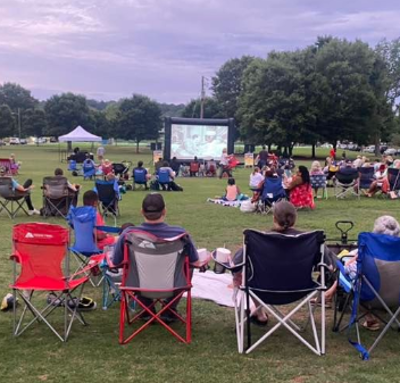 Free Movie on the Mall
Fri, July 15, 5:30pm
Cost: FREE
At: Trussville Mall (map)
The Trussville Area Chamber of Commerce invites kids of all ages to enjoy a "Doggone Good Time" at a pet-themed Movie on the Mall featuring the popular 2021 release, "Clifford the Big Red Dog". Admission is free, and pets with well-behaved humans are welcome. Set for July 15, the evening will begin with kids' activities, food trucks, and booth vendors at 5:30 p.m. on the grassy mall in the heart of Trussville's Cahaba Project neighborhood. The movie will begin at 8:00 p.m.
Click here for more info.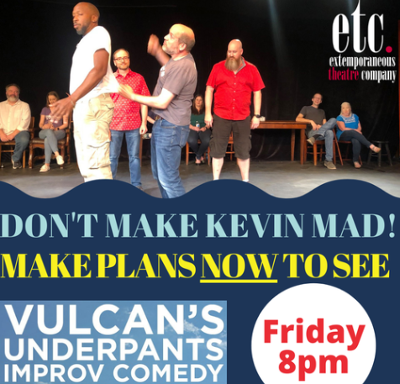 ETC's Vulcan's Underpants
Fri & Sat, July 15-16, 7:30pm
Cost: $15
At: Homewood Theatre (map)
The Extemporaneous Theatre Company (ETC) will be bringing their hilarious brand of comedy to Homewood Theatre in Homewood, AL July 15th and 16th! Their troupe was founded in 200E8 and has been supplying laughs ever since! They are kinda like that television show "Whose Line is it Anyway". They take ideas from the audience and turn it into an incredibly funny sketch... on the spot! ETC is a repertory-style company comprised of professional artists in theatre, comedy, and a variety of sub specialties. Come check them out. They are a laugh riot!
Click here for more info.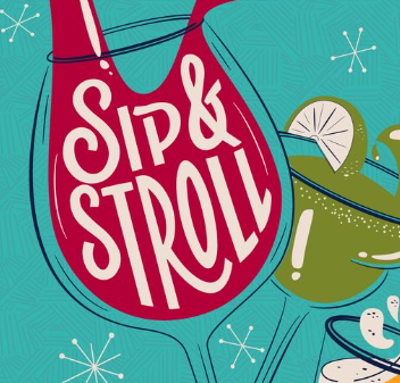 Sip and Stroll + Market Day
Sat, July 16, 10am-1pm
Cost: FREE to attend
At: Lane Parke (map)
Grab some friends and spend Market Day shopping at Lane Parke with complimentary sips and more! Many retailers will have sales and discounts throughout the day! Lane Park always does a great job hosting these events!
Click here for more info.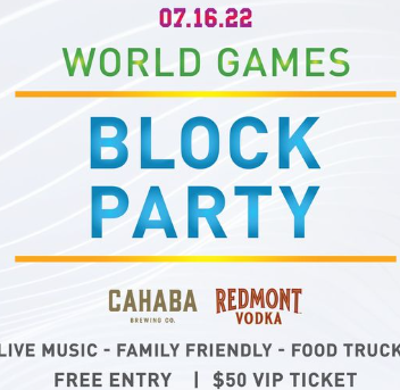 World Games Block Party
Sat, July 16, 12-6p
Cost: FREE/$50 VIP
At: Cahaba Brewing Co. (map)
This family-friendly event will feature live music, food trucks, bounce houses, face painting, and more. Come out as we all celebrate Birmingham in a big way! The event is FREE, but you can buy a VIP tickets for $50 that have access to the VIP lounge inside Redmont Distilling with AC, Spirit & Cocktail Tastings from Redmont Distilling, Cahaba Brewing Craft Beer Samples, and Free Swag & Bottled Water!
Click here for more info.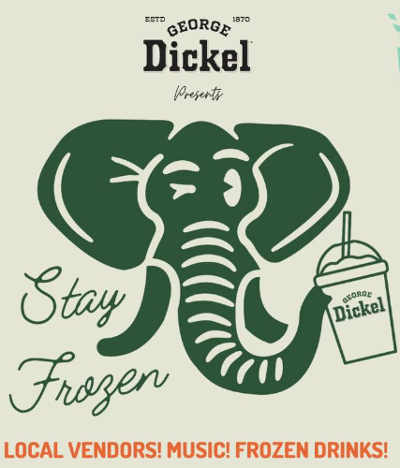 Stay Frozen Fest
Sat, July 16, 1-6pm
Cost: FREE
At: Avondale Brewing Co. (map)
Join in for a total celebration of the frozen cocktail! This event will  have music, neighborhood eats, local vendors, a dog cooling station, and tie dying! This event will be family and pet friendly!
Click here for more info.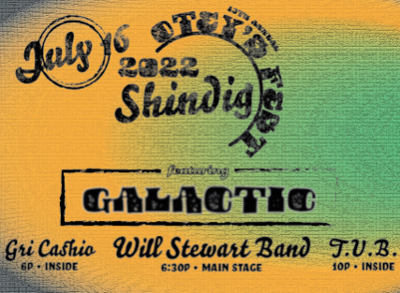 Otey's Fest 2022 Shindig
Sat, July 16, 6pm
Cost: $100
At: Otey's Tavern (map)
It's the 13 Annual Otey's Fest Shindig benefitting Phoenix Club of Birmingham.This event features a local beer tent, famous cocktails, an outdoor cookout, and a lot of family fun! Live music from GALACTIC -featuring Anjelika Jelly Joseph- (8:30pm) The Will Stewart Band (6:30pm), Gri Cashio (6pm inside), and TUB (performs inside of Otey's at 10pm). All inclusive ticket includes : Admission • Food ticket • Non alcoholic beverages • Ice Cold Beer • and Cocktails!
Click here for more info.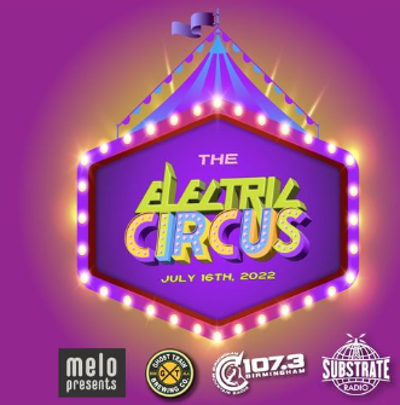 The Electric Circus - World Games
Sat, July 16, 8pm
Cost: FREE
At: Ghost Train  on 3rd (map)
The Electric Circus is coming back to town! To celebrate the spectacular World Games, enjoy a spectacle of a different kind. You're invited to spend an evening at the Circus… with killer music from the city's best Dj's and live circus performers all night. They've got clowns, acrobats, aerialists, fire dancers, belly dancers, stilt walkers and so much more! To make the night, there will be carnival style comfort foods, small batch brews, specialty cocktails, and signature good vibes! Music from: DJ's: AndreaReally // Coco // Mellow Mellon // Stevo Blaque + Special Guest DJ! Also enjoy a  LIVE CIRCUS PERFORMANCE by Luminarts Entertainment!
Click here for more info.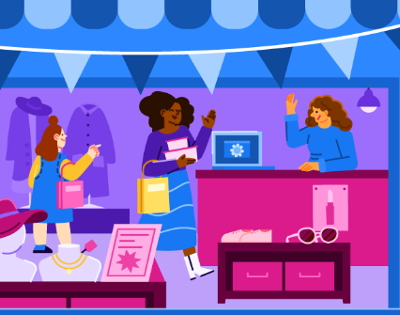 Black Business Market
Sun, July 17, 11am-7pm
Cost: Free to attend
At: Little London (map)
Would you like to support small businesses? What about minority creators? If so, look no further! Flourish is bringing together black entrepreneurs to The Little London Kitchen! Come check out some of the products and services that these vendors of color from all over the city of Birmingham have to offer.
Click here for more info.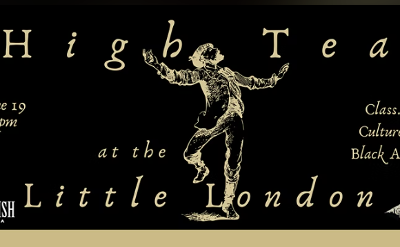 High Tea
Sun, July 17, 7pm
Cost: $20
At: Little London (map)
The Flourish presents High Tea at the Little London, an event at the intersection of class and culture. High Tea is tea time with a twist. Southern Black artists rockin' the mic in unexpected places. We're talkin' scones and neosoul, getting Crunk with crumpets, it's biscuits and Black art. Welcome to High Tea! This installment will feature Alabama artists GI Magus
Click here for more info.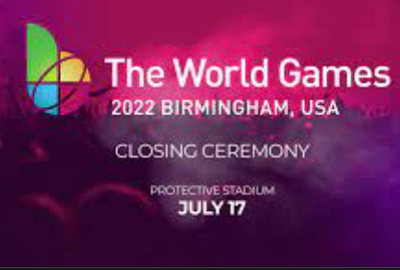 TWG Closing Ceremonies!
Sun, July 17, 8-10pm
Cost: $53
At: Protective Stadium (map)
Come celebrate The World Games 2022 with a spectacular send off for the athletes and other participants! Lionel Richie is headlining along with music from Allison Sanders, Blind Boys of Alabama, Jamey Johnson, Martha Reeves, Pastor Mike Jr., Yung Bleu, ALABAMA, Bo Bice, Ruben Studdard,  and Taylor Hicks! You can expect fun  lights sounds and some last minute surprises! Protective Stadium is THE place to be Sunday night!
Click here for more info.