Weekend Roundup: July 28-31, 2022
Goodbye, July!
Restaurant Week continues this week! Don't miss out on trying some of the best food Birmingham has to offer. There are also plenty of other fun events to wrap up a July that seemed to go by in an instant!  Check below for some fun activities and start planning your weekend now!
#RUhappenin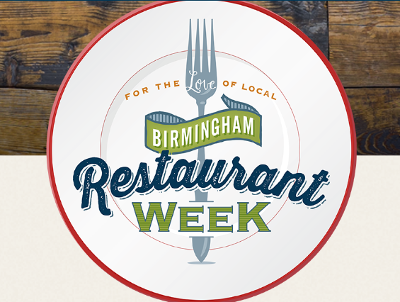 Birmingham Restaurant Week
Now through July 30
Cost: $5-$50
At: Participating Restaurants
Don't miss out on the final days of Birmingham Restaurant week!  You can enjoy prix fixe menus from some of the best restaurants in Birmingham and the surrounding area. The menus range from $5 lunches to phenomenal $50 dinners!  The Wineology event has been rescheduled to Aug. 16th, so you still have time to get tickets! We can't wait to try out even more Bham restaurants this week.
Click here for more info.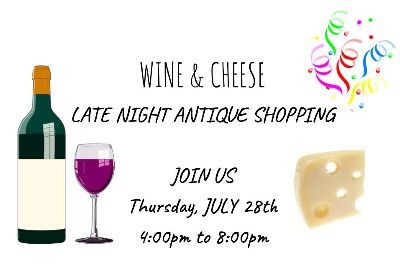 Wine, Cheese, & Antique Shopping
Thurs, July 28, 4pm-8pm
Cost: FREE to attend
At: Urban Suburban (map)
This is always a fun event! Head over to Urban Suburban and enjoy some wine and cheese while you shop! They will be open late for those to attend after work! Urban Suburban has so many cool vendors, each packed with fun collectables and antiques.  This will make for a great date night or Girls Night Out.
Click here for more info.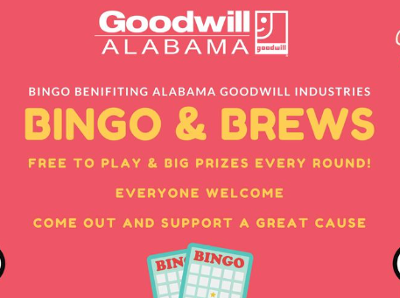 Bingo & Brews
Thurs, July 28, 7pm-9pm
Cost: FREE to play
At: Cahaba Brewing Co (map)
It's time for B-I-N-G-O! Join in the fun at the Taproom at Cahaba Brewing for bingo and brews benefiting Alabama Goodwill. Free to play and great prizes each round! Alabama Goodwill's mission is to help people in our community prepare for, find and keep jobs.  Make sure to swing by Cahaba Brewing on July 28 to support this great organization. A portion of Taproom sales will be donated to Alabama Goodwill.
Click here for more info.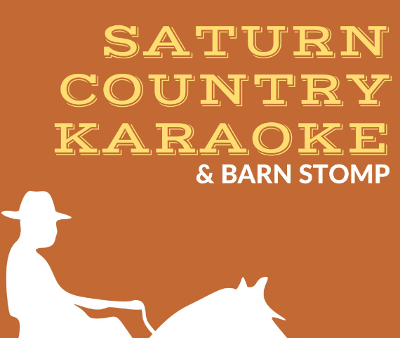 Country Karaoke & Barn Stomp
Thurs, July 28, 8pm
Cost: FREE
At: Saturn (map)
Calling all country crooners: This is your chance to belt out your finest "Boot Scootin' Boogie." You're invited to Saturn for Country Karaoke & Barn Stomp!!! Come on out to "sang a lil' twang" and dance the night away!  This is a FREE event, so grab your boots and head on over!
Click here for more info.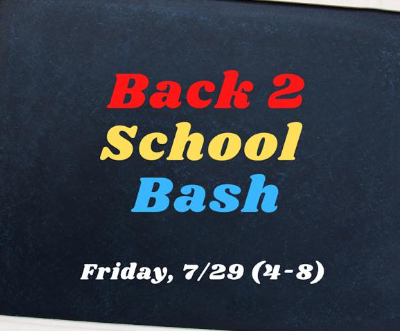 Back 2 School Bash
Fri, July 29, 4pm - 8pm
Cost: FREE to attend
At: Ross Bridge (map)
Join in this Friday for the Back 2 School Bash at Ross Bridge! Enjoy a free community event that supports local farmers, artisans, & more! There will be Live Music, Free Kid Activities, FOOD TRUCKS, and  local vendor shopping!  What a great way to spend a Friday evening!
Click here for more info.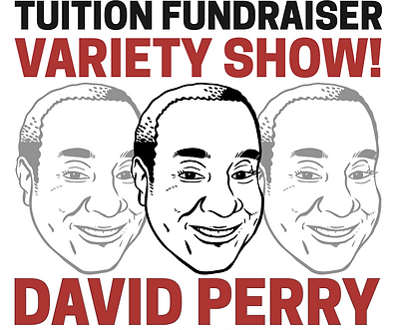 David Perry Comedy Show
Fri, July 29 & Sat, July 30, 7:30pm
Cost: $25
At: Red Mtn Theatre (map)
Birmingham teaching artist and educator David Edward Perry has been accepted into the prestigious Harvard Medical School for its new Master of Science in Media, Medicine, and Health. A gathering of Birmingham's best talent is coming together to help raise tuition donations with an exciting Friday "One Night Only "variety show at Homewood Theatre. The evening is a throwback to the classic variety shows of Carol Burnett and Sonny and Cher.  Come out and enjoy vaudeville spirited laughs, dance, surprises,  and songs from Birmingham's best actors, dancers, singers, and even a storybook reading bear. Thank you for coming out to the show and helping David to help others build better pathways of sustaining positive mental health.
Click here for more info.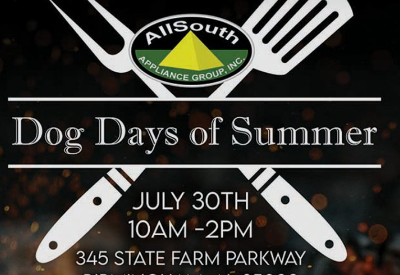 Dog Days of Summer Grill Event
Sat, July 30, 10am-2pm
Cost: FREE
At: AllSouth Appliance (map)
Nothing says Summer like an afternoon spent grilling with "man's best friend" at your side. Hotdogs, burgers, steaks, and a drooling pup are a July backyard staple.AllSouth Appliance  is proud to team up with local organizations Hand in Paw and Two by Two Rescue to bring you the event of the season – Dog Days of Summer!  There will be grillin', samples, and adorable pets! Be sure to enter the raffle for your chance to win exciting prizes and to help to raise funds for animals in our community!
Click here for more info.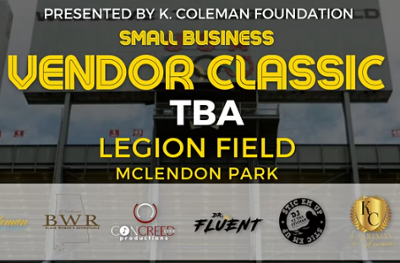 Small Business Vendor Classic
Sat, July 30, 12pm-6pm
Cost: Free to attend
At: Legion Field (map)
Come out as the best in #Birmingham go head-to-head including food trucks, clothing, jewelry, beauty, home goods, transportation, real estate, health and wellness vendors, dessert providers and more. Get involved and engage in community. We're supporting Birmingham City Schools with a portion of the proceeds!
Click here for more info.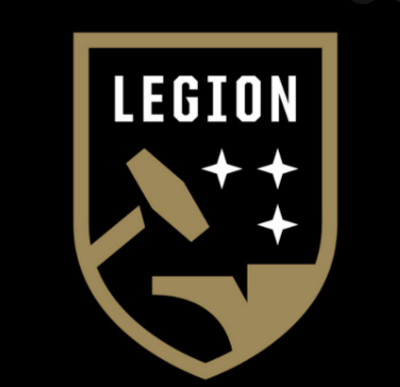 Legion FC vs Hartford Athletic
Sat, July 30, 6pm
Cost: $7
At: Protective Stadium (map)
Head over to Protective Stadium and cheer on Legion FC and they go head to head with Hartford Athletic! The team has had an extended away schedule and are so excited to be back home in Birmingham.  Let's get out and show our support! If you enjoy watching Ted Lasso you definitely don't want to miss this! Hammer Down!
Click here for more info.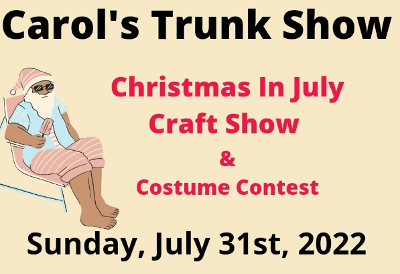 Christmas in July Craft Show
Sun, July 31, 1pm-5pm
Cost: FREE to attend
At: District Brewing Co (map)
Join in for the Christmas in July Sip & Shop featuring local businesses & vendors. Start your Christmas shopping early all while supporting local vendors. Wear your favorite summer clothes, or  join in the fun with a twist, and wear Christmas colors. You can also come dressed in a summer Christmas in July theme! Be sure to enter for a chance to win prizes. This is an outdoor event in the courtyard at the brewery rain, or shine. Save the date, free admission, bring your family and friends.
Click here for more info.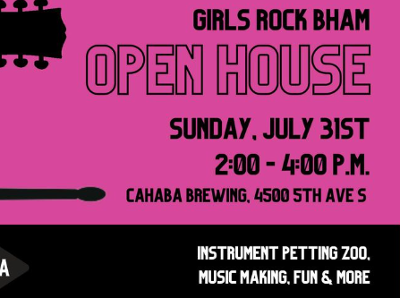 Girls Rock Bham Open House
Sun, July 31, 2pm-4pm
Cost: FREE to attend
At: Cahaba Brewing Co (map)
Join Girls Rock Bham for an awesome Open House on Sunday, July 31st from 2:00 - 4:00 p.m. at Cahaba Brewing Company. Friends of all ages can try out various instruments, write a song, participate in a jam session, make art, and more. Girls Rock looks forward to rocking with YOU!
Click here for more info.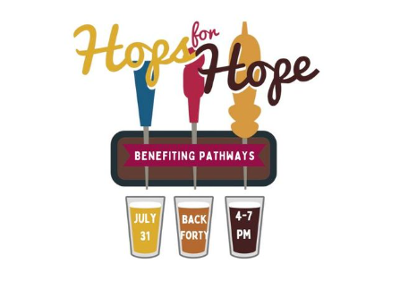 Hops for Hope
Sun, July 31, 4pm-7pm
Cost: $25-$50
At: Back Forty Beer Co (map)
Hops for Hope is a fundraiser hosted by the Pathways Junior Executive Board on July 31 from 4-7 pm. An afternoon of fun at Back Forty Brewing's Barrel Room and Lawn, with beverages, live music and a silent auction. All proceeds benefit Pathways, a homeless shelter in downtown Birmingham serving women and children. General Admission $25 or get VIP for $50 which includes a beer flight and light appetizers!
Click here for more info.
FUTURE HAPPENIN'S
Sidewalk Film Fest // August 22-28  
Greek Food Festival // October 13-15