Birmingham Weekend Events: Aug 4-7, 2022
After 2 years, Art on the Rocks Returns!
We are SO excited for the return of one of our favorite social events, Art on the Rocks! In addition to that there are so many great events this weekend!  Also, don't forget to buy your Sidewalk Film Festival tickets!  It is coming up FAST and they are pulling out all the stops for 2022 with a party at City Walk and the return of Carver Theatre as a venue!  Check below for a list of weekend fun that is just a few days away!
#RUhappenin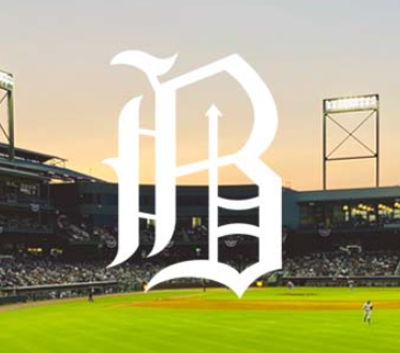 Barons Homestand v. Chattanooga Lookouts
Aug 2-7
Cost: $16
At: Regions Field (map)
The Barons are back at Regions Field this week to take on the Chattanooga Lookouts! We are well into the 2022 season, so if you haven't been to a game yet, this is a great chance to check it out! They will have a Margaritaville Night benefiting Children's Hospital, Thirsty Thursday, and more!
Click here for more info.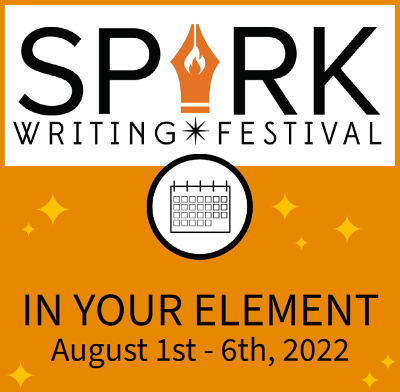 SPARK Writing Festival
Aug 1-6
Cost: Free or $80
At: Railroad Square (map)
SPARK is a community based creative writing initiative by the UAB Department of English designed to spark inspiration and bring writers together. As always, there's a variety of programming to choose from as well as multiple methods of participation. There are free virtual events which are open to the public and hosted via Zoom. They're a perfect fit for you if you need a little more flexibility in your learning schedule. Each session is around an hour long and starts at 7pm (cst). Come to one or catch them all! One Zoom link supports all sessions.
Click here for more info.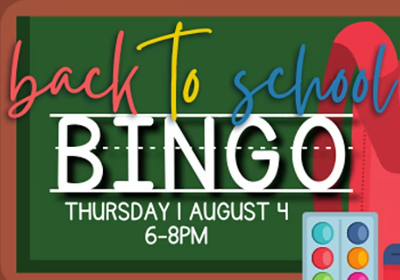 Back to School BINGO!
Thurs, Aug 4, 6pm-8pm
Cost: $27
At: Corbin Farms (map)
August's BINGO will benefit Calera Elementary School. All funds raised will go towards the purchase of school supplies for Calera Elementary School! This ticket includes entry for 1 person with the following items:
1 menu item
1 glass of wine
1 bingo ticket (value of $5; $2.5 of the $5 to go to charity)
20% gratuity of food & wine in ticket price
9% sales tax on food & wine in ticket price
If you would like to purchase additional food and/or wine, that may be done during the event. Bingo will begin at 6pm and end by 8pm; the kitchen will open at 5:00 to allow early arrival and ordering prior to the bingo game beginning!
Click here for more info.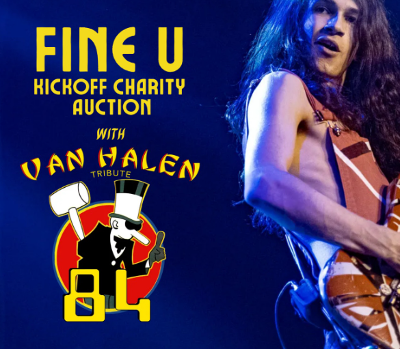 FINE U Kickoff Charity Auction
Thurs, Aug 4, 6-9pm
Cost: $10 suggested donation
At: T'ville Entertainment District (map)
Join in for a FINEUs Kickoff Charity Auction. The event will be held from 6pm-9pm with live music from 84 - A Van Halen Tribute. $10 Suggested Donation  The Auction starts at 6pm, with live music kicking off at 7pm. The Fine U Foundation was founded by Kaitlyn Hughes. Kaitlyn wanted to help the special needs community due to the friendships she has made through work with different special needs organizations. This community has impacted her life in incredible ways, so the Fine U Foundation plans to serve and give back to them.
Click here for more info.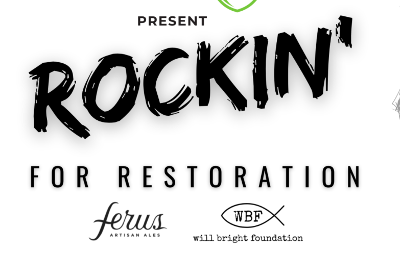 Rockin' for Restoration
Fri, Aug 5, 6pm - 10pm
Cost: FREE to attend
At: Trussville Entertainment District (map)
Join in at downtown Trussville for a night of music benefitting the Will Bright Foundation presented by Paul Brown Restoration of Birmingham and Brown Automotive Repair! Attendance is free, but a $10 donation is recommended. Donations can be made online below or, at the event. The show will be headlined by Teluride.
Click here for more info.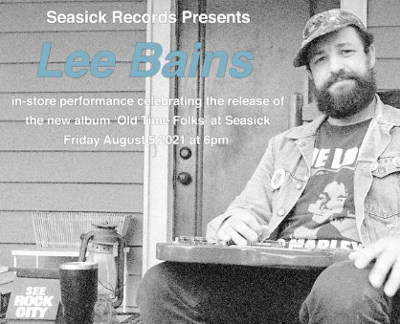 Lee Bains In-Store Performance
Fri, Aug 5, 6pm
Cost: FREE
At: Seasick Records (map)
Lee Bains & The Glory Fires are releasing their new album 'Old Times Folks' on August 5! Seasick is excited to host Lee for a solo in-store performance to celebrate the release. Don't miss it!
Click here for more info.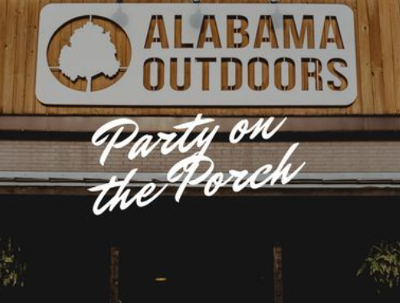 Party on the Porch
Fri, Aug 5, 6pm-8pm
Cost: FREE
At: Alabama Outdoors (HWD)
Summer is winding down and back-to-school is around the corner. Come help celebrate both at the August Party on the Porch! Join in the fun at the Homewood location for a family-friendly event that's sure to make you feel right at home. This event will benefit Homewood City Schools Foundation as we celebrate the beginning of a new school year. Come devour some good grub from 1918 Catering and cool off with Frios Gourmet Pops and Ferus Artisan Ales. Sing along and enjoy the tunes from a local Birmingham bluegrass band, Mountain Grass Unit! Be sure to say hi to the folks from Altra Running, Smith Optics, Rustic Mountain Overlanding, Red Mountain Park, Birmingham Boulders and Birmingham Ultra Trail Society!
Click here for more info.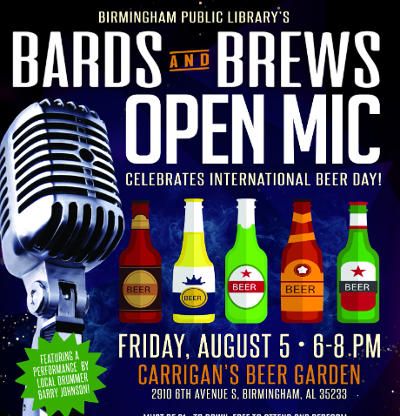 Bards & Brews Open Mic: International Beer Day
Fri, Aug 5, 6pm-8pm
Cost: FREE
At: Carrigan's Beer Garden (map)
Enjoy the summer night in an enchanting garden, hearing original spoken word poetry at Bards & Brews Open Mic. Barry Johnson is the opening performer for the night with a drum solo. Bards & Brews Open Mic is free to attend and perform. Attendees must be 18 and up to attend and 21 and up with proof of I.D. to drink.
Click here for more info.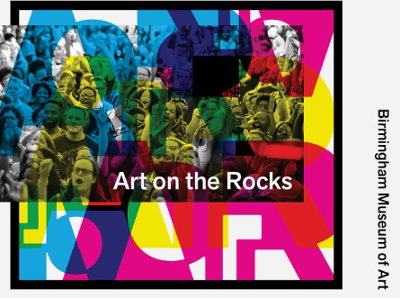 Art on the Rocks
Fri, Aug 5, 7-11pm
Cost: $45
At: Birmingham Museum of Art (map)
Art On The Rocks is back! Don't miss the biggest art party in Birmingham featuring a concert by Grammy-winning artist Eric Bellinger.Since 2005, Art On The Rocks has enlivened downtown by bringing the best of Birmingham's creative community to the BMA for an exciting night of artful entertainment. Join us this year for live music, DJs, an interactive mural, and much more as we bring this popular event back to the Magic City! We'll be volunteering in the VIP area so come say hi!
Click here for more info.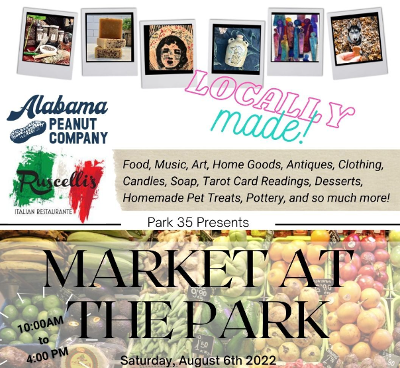 Market at the Park
Sat, Aug 6, 10am-4pm
Cost: FREE
At: Park 35 on Clairmont (map)
Market at the Park will be located in the front lot of Park 35 on Clairmont. They will have tons of local vendors, music, and a food truck! Bring your friends and family for a fun filled afternoon! Everyone is welcome!
Click here for more info.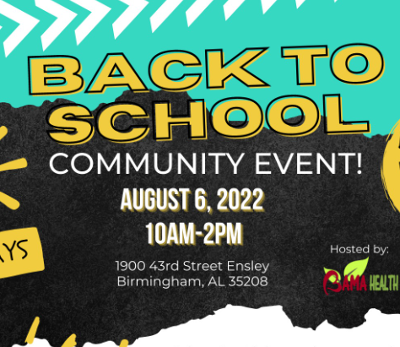 Back to School Community Event
Sat, Aug 6, 10am-2pm
Cost: FREE
At: 1900 43rd St (map)
It's that time of the year again! Let's start the school year off right!  Join in for the APC Back to School Community Event! You can enjoy Ice Cream, Music, Giveaways, Backpacks & School Supplies, and Free Haircuts! Make sure you don't miss out!
Click here for more info.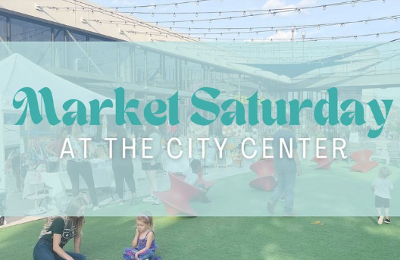 Market Saturday
Sat, Aug 6, 11am - 3pm
Cost: FREE to attend
At: Vestavia City Center (map)
Spend the first Saturday of each month shopping local vendors in the back green space at the City Center. Here is who you can look forward to for this Market Saturday: Jennifer Coggin, Studio Style, Dimples Flower Truck, and Six16 Creative!
Click here for more info.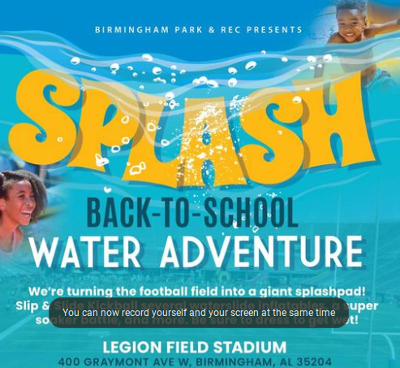 Splash Back to School Water Adventure
Sat, Aug 6, 11am-3pm
Cost: FREE
At: Legion Field (map)
This Saturday Legion Field is turning into a giant splash pad! Get ready for Slip-n-Slides, inflatable water slides, super soaker battles, and much more! Dress to get wet! They will also have a dog show, on site vendors, and FREE school supplies!  Don't miss this back to school celebration!
Click here for more info.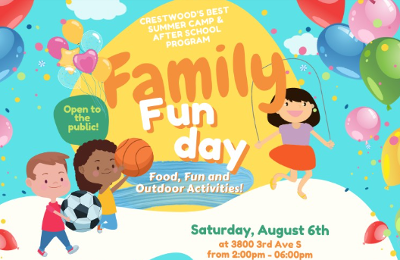 Family Fun Day!
Sat, Aug 6, 2pm
Cost: FREE
At: 3800 3rd Ave S(map)
Crestwood's Best is excited to offer a FREE Family Fun Day to celebrate the community and back-to-school with the BEST crew around! Come join them and look forward to:
BOUNCE HOUSES!
WATER SLIDE!
GAMES!
FACE PAINT!
A RAFFLE!
They're so happy to celebrate this wonderful community, so please invite all of your friends and family for an afternoon of fun!
Click here for more info.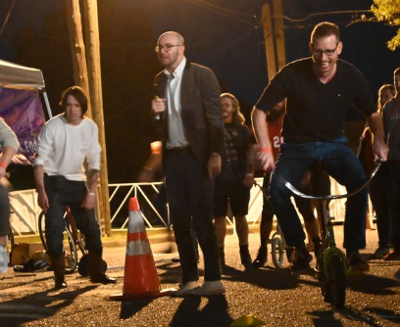 Redemptive Games
Sat, Aug 6, 1pm
Cost: FREE
At: Redemptive Cycles (map)
Redemptive Cycles was inspired by The World Games!  Join them for the first  Redemptive Games! This will be a day full of bicycle themed field daytype games. Sign up for one event or for all the events! If you've ever attended the Tall Bike Joust, you know how insanely fun some of these events can be! This all raises awareness for the great community programs that Redemptive provides!
Click here for more info.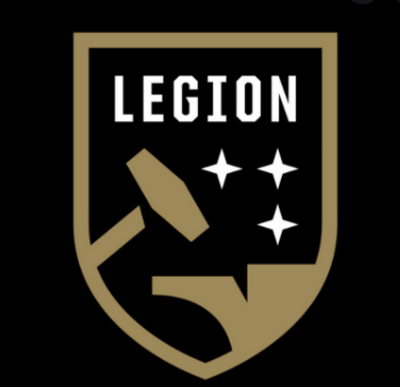 Legion FC vs ATL United 2
Sat, Aug 6, 7pm
Cost: $7
At: Protective Stadium (map)
Get over to Protective Stadium and #hammerdown!  Legion FC is taking on ATL United 2 this Saturday!  We can't think of a better way to get more fun and excitement out of just $7! Arrive early and enjoy some fan experiences in the plaza by the south gate! We also recommend getting some Eugene's Hot Chicken at Uptown before the match which you can wash down with a cool KJ's milkshake! Let's go cheer on our team!
Click here for more info.
Vulcan's Underpants: Improv Comedy
Sat, Aug 6, 7:30pm
Cost: $10
At: Red Mountain Theatre (map)
The best part about Vulcan's Underpant shows is that you NEVER know what to expect! This improv comedy will keep you on your toes and have you laughing a LOT!  Head to the gorgeous new Red Mountain Theatre Campus and check it out!  This make for a great date night and is sure to create some hilarious memories!
Click here for more info.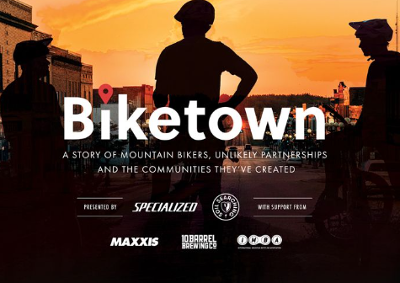 Biketown Viewing Party
Sun, Aug 7, 5pm
Cost: Donations Requested
At: Cahaba Brewing Co (map)
Cahaba Brewing Company will host a viewing party for the movie Biketown on Sunday, August 7, at 5pm. Admittance will be a donation to BUMP at the door. Come hang out with the Birmingham Urban Bike Pedalers for an evening of fun! This film is sure to keep you on the edge of your seat!
Click here for more info.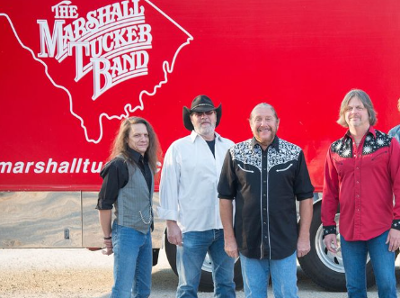 Marshall Tucker Band
Sun, Aug 7, 6pm
Cost:$28+
At: Avondale Brewing Co. (map)
Come see The Marshall Tucker Band perform their greatest hits at Avondale Brewing! The show also includes performances by Outlaws and Kentucky Headhunters! Avondale is a great venue for an intimate concert experience! You can buy GA admission for standing room, or upgrade to seated admission and a private air conditioned area with its own bathrooms! This is going to be a great show!
Click here for more info.
FUTURE HAPPENIN'S

Sidewalk Film Fest // August 22-28
Fiesta // September 24  
Greek Food Festival // October 13-15  
Moonstone Fest // October 29