Weekend Roundup: June 9-12, 2022
Pride Week, S'mores and Pours, Magic City Fashion Week, and more!
This weekend there are tons of ways to enjoy Birmingham! Catch a Barons Baseball game, sip some wine while making smores, and celebrate Pride 2022!  Check below for the event list and details!
#RUhappenin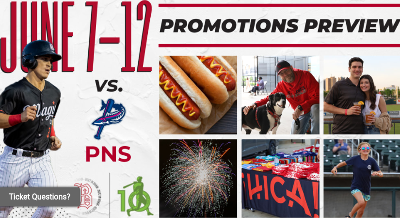 Barons Homestand
Now-Sun, June 9-12, Check for times
Cost: $10
At: Regions Field (map)
The Barons take on the Pensacola Wahoos this week. Head over to Regions Field for tons of great theme nights including Thirsty Thursday, Friday Fireworks/Pride Night, Los Barons Night presented by HICA!, and Family Day where kids 12 and under can run around the bases! It's gonna be so much fun!
Click here for more info.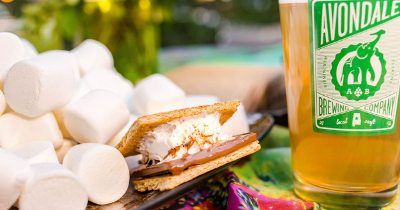 S'mores and Pours
Thurs, June 9, 5:00-9:30pm
Cost: $30
At: Avondale Brewing Co. (map)
Say hello to summer with some S'mores! Avondale Brewing hosts this fundraiser for BridgeWays. There will be food from Taco Mama, amazing raffles, vendors, cool pop-up shops from local businesses, local artists, and live music! Make some delicious s'mores while you sip on your favorite Avondale brew!
Click here for more info.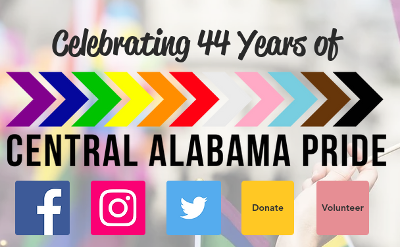 Pride Week / Pride Parade / Pride Fest
Now-Sun, June 9-12, Event Times Vary
Cost: Varies
At: Various Locations
Birmingham is going all out to celebrate Pride 2022!  You can participate in events like Cosmic Bowling, Pride Night at the Barons Game, Pride Prom, Drag Brunch, 2022 Pride Parade, and it culminates with Sunday's Pride Fest!  There are so many ways to get involved and support the LGBTQ community!
Click here for more info.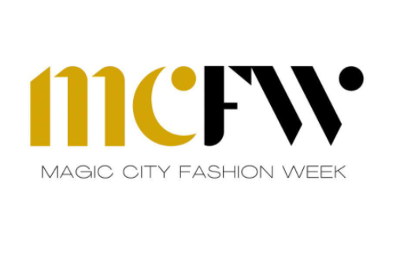 Magic City Fashion Week
Thurs-Sat, June 9-11, Times Vary
Cost: FREE/VIP $75
At: Bham Museum of Art/Pizitz
Magic City Fashion Week is Back! This event is taking place Thursday and Friday at the Birmingham Museum of Art! There will be a market place set up Saturday at The Pizitz. You can enjoy funky fashion, delicious food, DJs and runway shows! Even if you aren't big into fashion this event is always fun and it's FREE!
Click here for more info.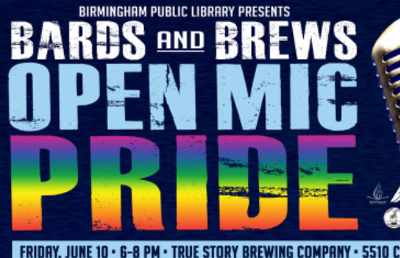 Bards & Brews
Fri, June 10, 6pm
Cost: FREE
At: True Story Brewing Co (map)
It's Bards & Brews Open Mic Pride with an opening performance by TROOPER! TROOPER describes her music as a "mix of self-referential & expansive songwriting." Hear original spoken word poetry from some of the Birmingham metro area's best local talent at Bards & Brews Open Mic Pride. Free to attend & perform. Must be 21+with proof of I.D. to drink & 18+ to perform. Bards & Brews is sponsored by the Alabama State Council on the Arts
Click here for more info.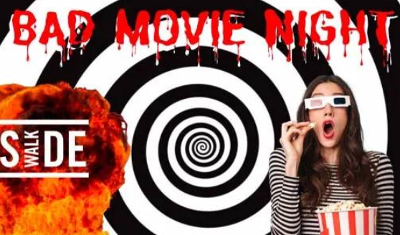 Bad Movie Night
Fri, June 10, 8:15pm
Cost: FREE
At: Sidewalk Cinema (map)
All we can tell you is that it's a movie and it's bad. Join infor our celebration of bad cinema. Surprises + Fun and it's free! Grab a drink at our bar, you're going to need it. No tickets required but seating is first come, first served.
Click here for more info.
Alabama Free Fishing Day
Sat, June 11, 7am
Cost: Included with Park Admission
At: Oak Mountain State Park (map)
Each year, Alabama designates a "Free Fishing Day" for the public to fish recreationally in public waters without a fishing license. It always coincides with National Fishing & Boating Week. Oak Mountain Park invites you to come and take advantage of this day! Relax by yourself, with a friend, or a family member as you try to hook a big one!
Click here for more info.
Hike for Hope 2022
Sat, June 11, 9am-1pm
Cost: Fundraiser
At: Red Mountain Park (map)
This annual event is hosted by the Alabama chapter of the American Foundation for Suicide Prevention. Physical activity has been shown to improve mental health and this includes Hiking! Teams or individuals can help raise money by hiking at Red Mountain. Get outside and enjoy nature for this great cause!
Click here for more info.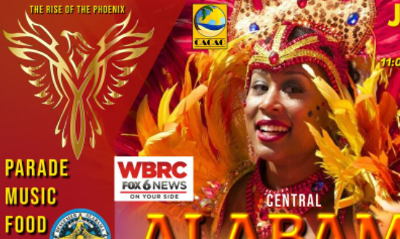 Caribbean Carnival
Sat, June 11, 11am-8pm
Cost: FREE
At: Debardeleben Park (map)
Experience the sites, sounds, and tastes of Caribbean culture! This is always a vibrant family friendly celebration with great food, music, & dancing. We always love walking around this festival and seeing the bright outfits! The event is FREE so don't miss out!
Click here for more info.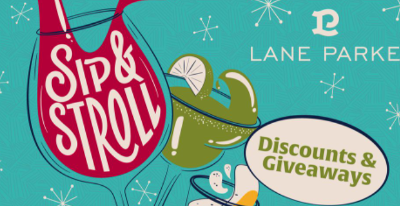 Sip N Stroll + National Rose' Day
Sat, June 11, 10am-1pm
Cost: FREE
At: Lane Parke (map)
Saturday is National Rosé Day! Celebrate by strolling through the shops at Lane Parke. They will have complimentary sips throughout the event! Grab some friends, get there early, and have a great time! Oh, and be sure to check out the new Ignite Cycle location at Lane Parke!
Click here for more info.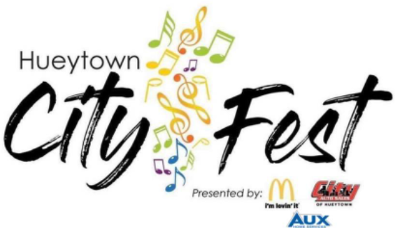 Hueytown CIty Fest
Sat, June 11, 3-9pm
Cost: FREE
At: Hueytown High School  (map)
The 4th Annual Hueytown CityFest is a FREE outdoor family-friendly event, sponsored by City Auto Sales and McDonald's (Black Family Restaurants) and Aux Services will be held on Saturday, June 11 from 3-9 p.m. at Hueytown High School. Hueytown CityFest is a fun-filled evening of live music, vendors, food trucks, and an awesome kid's zone! The kids' zone is free and features inflatables, crafts, dunking booth, and more. You will not want to miss this fun event!
Click here for more info.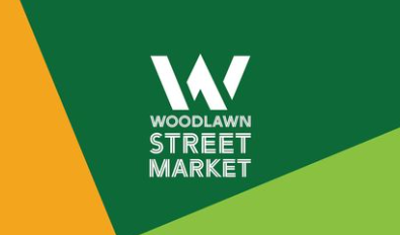 Woodlawn Street Market
Sat, June 11, 5-9pm
Cost: FREE
At: Woodlawn (map)
Woodlawn Street Market is BACK! This market only happens a few times each year, so don't miss out! 55th St. will be transformed into a block full of vendors and food trucks! Shop for fun items as the sun begins to set and the temps start to cool off. This market is pet friendly as well!
Click here for more info.

Future Events
The World Games / July 7-17
Art on the Rocks / July 15
Sidewalk Film Festival / Aug 22 - 28