Weekend Roundup: May 19-22, 2022
Let's TACO-'bout some fun events!
Hey, Birmingham! The weather is heating up and so are the events! This weekend brings us Taco Fest at Sloss, a Barons homestand, and a block party on the newly updated section of 20th Street!  Check below to plan a fun filled weekend!
#RUhappenin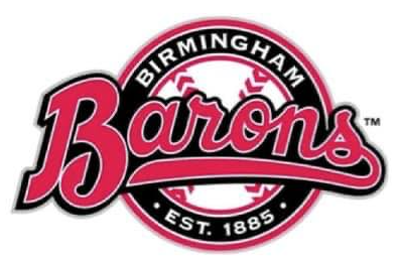 Birmingham Barons vs. Rocket City Trash Pandas
Tues, May 17 - Sun May 22
Cost: $10+
At: Regions Field (map)
Come cheer on the Birmingham Barons as they take on their in-state rivals the Rocket City Trash Pandas! The promos this week included Thirsty Thursday, International Night, Fireworks, and Family Day! Spending an evening at Regions Field is a great way to relax and have some fun!
Click here for more info.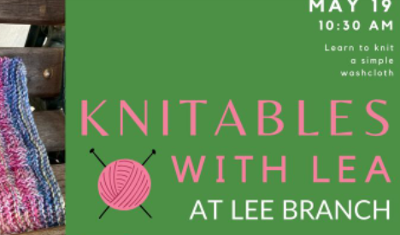 Knitables with Lea at Lee Branch
Thurs, May 19, 10:30am-12pm
Cost: FREE (registration required)
At: East 59 Cafe (map)
Get your knitting on! Join Lea to learn to knit a simple washcloth. Materials will be provided. This is a great chance for an intro to knitting! Grab your friends and head over to East 59 Cafe for a night of fellowship and fun!
Click here for more info.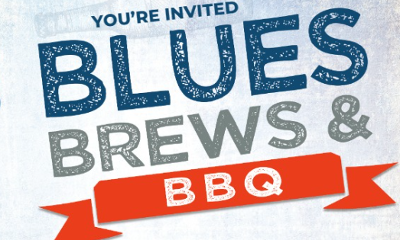 Blues, Brews & BBQ
Thurs, May 19, 4:30pm - 6:30pm
Cost: $5 donation
At: SummerHouse Grayson Valley (map)
Head to SummerHouse Grayson Valley for some good old-fashioned blues music, mouthwatering American BBQ, and local brews to wash it all down! Enjoy these wonderful festivities for a $5 donation, benefiting the Alzheimer's Association®. While here, meet the amazing team members, tour the beautiful Assisted Living community, and enter for a chance to win a cooler and lawn chairs.
Click here for more info.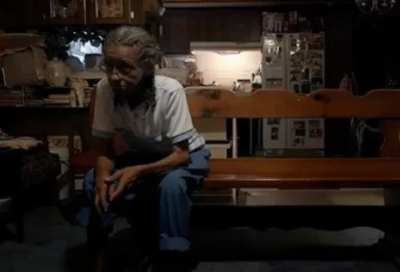 Film Screening + Reception // For Paradise
Thurs, May 19 at 6-8PM
Cost: FREE
At: Birmingham Museum of Art (map)
At the age of 18, Elizabeth Webb discovered a family history that had gone unspoken for a generation: her paternal grandfather, whom she never met, was African-American. Her father had been passing as white. He had also decided to raise his family as such, giving them no knowledge of their Black ancestry. For Paradise is a hybrid documentary that traces the construction of racial identities within her family, where members operate on both sides of the color line. Webb will also share details of her practice and will participate in a live Q&A following the screening of the film.
Click here for more info.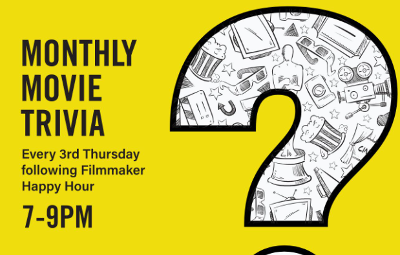 Monthly Movie Trivia
Thurs, May 19, 7pm
Cost: FREE
At: Sidewalk Cinema (map)
Every third Thursday of the month, join the crew at the Sidewalk Cinema for Filmmaker Happy Hour from 5-7pm and then the new Monthly Movie Trivia from 7-9pm. Network, pitch ideas, school your contemporaries with movie trivia, and enjoy some drinks! It's a FREE event at the gorgeous Sidewalk Cinema!
Click here for more info.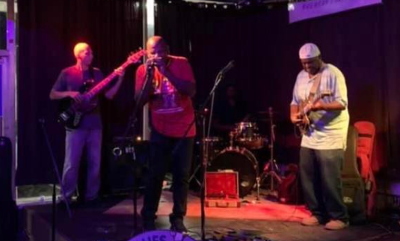 Third Thursday Blues Jam
Thurs, May 19, 7pm
Cost: FREE
At: True Story  Brewing (map)
Third Thursday Open Blues Jam hosted by Ms. Aretta Woodruff! Backline provided. Head on down to play and/or sing or just listen & enjoy! Network with great musicians, hone your skills, open to all levels. True Story Brewing is family and dog-friendly with great brews and a fun menu!
Click here for more info.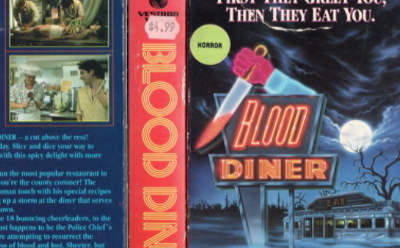 TVs of Terror:
Thurs, May 19, 8-10pm
Cost: FREE
At: Saturn (map)
Go ahead and make a reservation at BLOOD DINER. This event is one of our favorites! The film is a spiritual sequel to Herschell Gordon Lewis' Blood Feast, Jackie Kong's wild romp tells the tale of two dastardly brothers who run a health food restaurant as a front for murder and cannibalism, all in hopes of resurrecting an ancient, evil goddess. As per standard operating procedure, they'll have all sorts of snacks and treats on-hand for the event, as well as raffle entries for their patented Lightning Round Trivia after the movie. Come hungry, leave dead! Or with a prize!
Click here for more info.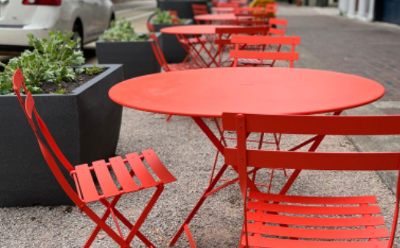 20th Street Party
Fri, May 20, 4pm-8pm
Cost: FREE to attend
At: 20th St downtown (map)
After 6 months of construction, 20th Street is now better than ever! Celebrate with a two-block party on 20th Street North between 2nd Avenue and 4th Avenue North! This will bring together entertainment, art, shopping, and dining in the streets, and the party doesn't stop there! Even when there's not a multi-block event, the new 20th Street is a place for people to spend time – dog-walking, photo-taking, book-reading, game-playing, remote-working, eating/drinking.
Click here for more info.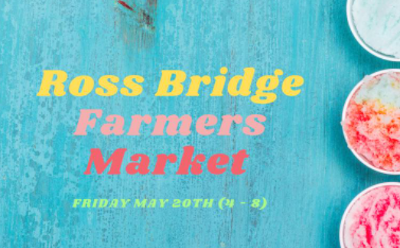 Ross Bridge Farmers Market
Fri, May 20, 4-8pm
Cost: FREE
At: Ross Bridge (map)
It's time for the Ross Bridge Farmers Market! Enjoy a free community event that supports local farmers, artisans, & more! There will be Live Music, Food Trucks, & local shopping with free kids activities! Head over with your friends and grab some dinner while shopping in this beautiful neighborhood!
Click here for more info.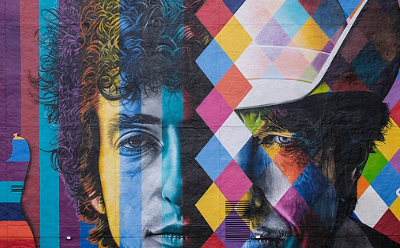 Bob Dylan Tribute Show
Fri, May 20, 6:30-9pm
Cost: $15
At: Wild Roast (map)
Celebrate Bob Dylans's 81st birthday with Wild Roast! An all star band will perform songs from throughout his career in a variety of styles. Attendees are invited to sing along! Tickets are $15 and outside food/drink will be allowed.
Click here for more info.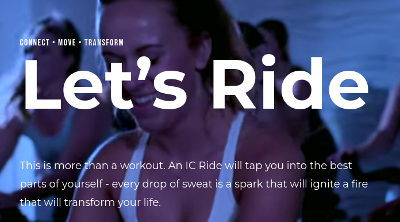 Ignite Cycle NEW LOCATION Opening Day!
Sat, May 21, 8:15-11:15 am
Cost: $25
At: Ignite Cycle Lane Parke (map)
Our friends at Ignite Cycle are celebrating their 2nd location that's opening this Saturday at Lane Parke! There will be rides at 8:15/9:15/10:15/11:15am and the themes will be Beiber, Coldplay, TBT Hip Hop, and Averil x Kelly x Pink!  We are so excited to check out this new space!  LET'S GOOOOO!!!
Click here for more info.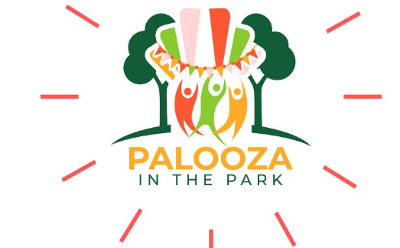 Pelham Palooza
Sat, May 21, 10am-4pm
Cost: FREE
At: Trails at Pelham Rec Center (map)
The Pelham Palooza is a fun family friendly event and offers FREE admission! The City of Pelham and the Pelham Palooza Committee invite you to join in and celebrate Pelham! The 7th Annual Pelham Palooza's "Palooza in the Park!" is scheduled for May 21, 2022 and features food trucks, artisan vendors, live music & FREE parking!
Click here for more info.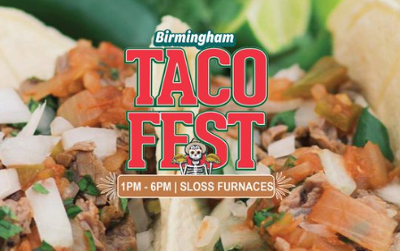 Birmingham Taco Fest
Sat, May 21, 1pm-6pm
Cost: $8
At: Sloss Furnaces (map)
Taco Fest Returns To Birmingham this Saturday! This event will feature Birmingham's Top Taco Vendors & Food Trucks! There will also be Music by DJ Kallima and La Tropa Kumbiambera, Children's activities, Local art vendors, Locally crafted beverages, and much more! Attendees can also vote for the Best Taco!  This is going to be a great event!
Click here for more info.
Top Shelf Presents: Prohibition Era Cocktails! (21+)
Sun, May 22, 6-7:30pm
Cost: FREE
At: Hoover Public Library (map)
Have a roaring good time learning about prohibition era cocktails, presented by Old Forester. Learn more about the first bottled bourbon, Old Forester from Brand Ambassador James Joseph. Old Forester was one of only a hand-full of companies given a permit to sell and manufacture whiskey during Prohibition and the only one still in the whiskey business today. Enjoy cocktails and learn more about this unique slice of life. Over 21 to participate, registration is required.
Click here for more info.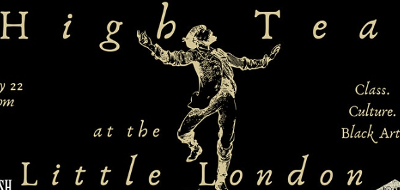 High Tea
Sun, May 22, 7pm-10pm
Cost: $20
At: Little London (map)
The Flourish presents High Tea at the Little London, an event at the intersection of class and culture. High Tea is tea time with a twist. Southern Black artists rockin' the mic in unexpected places. We gettin' lit! We're talkin' scones and neosoul, getting Crunk with crumpets, it's biscuits and Black art. Welcome to High Tea! This installment will feature Birmingham artists Goddess Musiq, Tania Deshawn, and Derrick Lilly.
Click here for more info.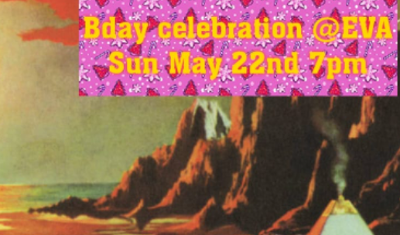 SUN RA Birthday Celebration
Sun, May 22, 7pm
Cost: FREE
At: East Village Arts (map)
Call for Instruments, and Celebration Sun Ra Birthday Event Sunday May 22 at 7:00... Community volunteer "Arkestra" gather round 6:30 for some musical instruction & warm up for a couple of songs. This will be a great way to celebrate a Bham legend!
Click here for more info.

Coming Soon:
A Century in Symphony // May 27-29
Zoo Brews // June 3
Lakeview Hullabaloo // June 4
Alabaster CityFest // June 4
StreetFest // June 4
Vulcan's 118th Birthday Bash // June 5
S'mores & Pours // June 9
Art on the Rocks // July 15
Sidewalk Film Festival // Aug 22-28