Weekend Roundup: May 12-15, 2022
Do-Dah-Day, Buck Creek Festival, Wine Festival, and more!
Ok, Birmingham, y'all are going to have to have fun for us this weekend! We'll be at The First Waltz (enter to win a 4pack of weekend passes HERE!), but there are SO many great things going on around town!  Do-Dah-Day moves to Cahaba Brewing, the Zoo is hosting Wine Fest, you can watch hundreds of rubber duckies race down Buck Creek, and there's also the Jewish Food and Culture Festival!  And that's barely scratching the surface of all of this weekend's activities!  Check below for a full list of fun activities and don't forget to share this post with your  friends and family!
#RUhappenin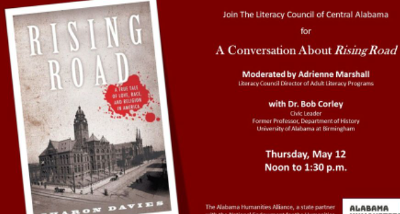 A Conversation about Rising Road
Thurs, May 12, 12-1:30pm
Cost: FREE
At: Online (Zoom)
Join The Literacy Council of Central Alabama for A Conversation About Rising Road, moderated by Adrienne Marshall, Literacy Council Director of Adult Literacy Programs. Joining Adrienne will be Dr. Bob Corley, a civic leader and former professor with the Department of History, University of Alabama at Birmingham. This program is free and open to the public. Join using the Zoom link above. The Alabama Humanities Alliance, a state partner with the National Endowment for the Humanities, co-sponsors this project.
Click here for more info.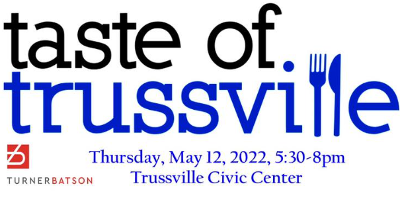 Taste of Trussville
Thurs, May 12, 5:30pm-8pm
Cost: $20 adv / $30 at door
At: Trussville Civic Center (map)
The Trussville Chamber of Commerce is pleased to present the Annual Taste of Trussville sponsored by TurnerBatson. At the event, you will have the opportunity to sample food from area restaurants and bakeries. A cash wine bar will also be available. A limited number of tickets will be available, so grab them while you still can! If you leave this event hungry, well that's on you.
Click here for more info.
Final Vintage Video Game Night
Thurs, May 12, 6pm - 10pm
Cost: FREE
At: Saturn Bham (map)
Vintage Video Game Night spans over 40 years of nostalgic fun! Saturn will have over 40 classic game consoles set up from the 1970s and on with hundreds of games, plus a tournament on the large projection screen. They are breaking out PONG, Atari 2600, 5200 & 7800, Colecovision, Intellivision, NES, The Master System, Genesis, TurboGrafx, SNES, Sega CD, Game Boy, Jaguar, Saturn, Dreamcast, PS1, PS2, Xbox, Gamecube, N64 and more for some super-future fun! This is the final Vintage Video Game Night, so don't miss out!
Click here for more info.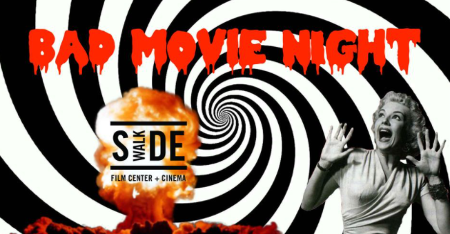 Bad Movie Night
Fri, May 13, 8:30pm - 10:30pm
Cost: FREE
At: Sidewalk Cinema (map)
All we can tell you is that it's a movie and it's bad. Join Sidewalk for their monthly celebration of bad cinema. Surprises + Fun and it's free! Russell, along with some other brave souls,  recently sat through 37.5hrs of bad movies with NO sleep! It was all to raise money for Sidewalk Film and Cinema. (They helped raise over $22,000!!!) We have met so many people who have just recently visited the cinema for the first time and immediately fell in love with this incredible venue! Head over for this FREE event and check it out for yourself!
Click here for more info.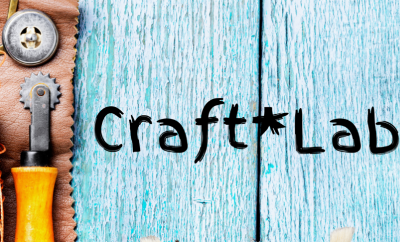 Craft*Lab
Fri, May 13, 7pm
Cost:FREE (registration required)
At: Vestavia Library in the Forest (map)
Get your Craft on at the Library in the Forest! If you love books, you will love these necklace pendants! All materials are provided along with snacks and prizes. This 18+ event is FREE, but registration is required!  We always have so much fun at these events and have met some amazing friends while attending over the years!
Click here for more info.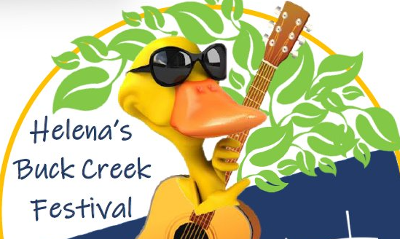 Helena Buck Creek Festival
Fri, May 13 - Sat, May 14
Cost: FREE
At: Old Town Helena (map)
The Buck Creek Festival is a free, family-friendly community event held on the second weekend of May in Helena's Amphitheater Park. On the banks of Buck Creek, just below the dam, the heavily wooded site together with the incredible stage provides a wonderful venue for people of all ages to enjoy crafts, children's activities, great food, and fabulous music. During the life of the Festival, over $300,000 has been returned to the community for a variety of projects that benefit all of Helena. The best part? Watching hundreds of rubber ducks "race" down the creek!
Click here for more info.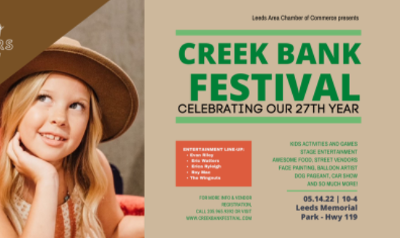 Creek Bank Festival
Sat, May 14, 10am-4pm
Cost: FREE
At: Leeds Memorial Park (map)
This is a free event with free parking! There is a great stage entertainment line-up with Evan Riley, The WingNuts, Eric Watters, Roy Mac and Erica Ryleigh. There will be plenty of kids activities and games, street vendors, awesome food, face painting, balloon artist, dog pageant, the 6th Annual Cruising the Creek Bank Car Show and so much more!
Click here for more info.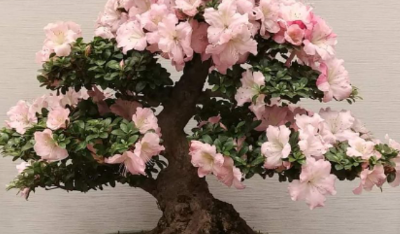 Alabama Bonsai Society Annual Spring Show
Sat, May 14 & Sun, May 15, 10am-5pm
Cost: FREE to attend
At: Birmingham Botanical Gardens (map)
Don't miss out on the chance to see incredible living works of art! There will be beautiful trees on display and for sale. There will also be live demonstrations by a bonsai master and vendors selling pots, tools, and soil. This event is indoors and free to the public!
Click here for more info.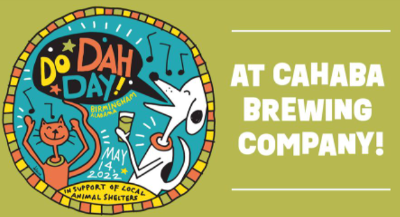 Do Dah Day
Sat, May 14, 11:01am-6:01pm
Cost: $8 / kids free
At: Cahaba Brewing Co (map)
Join in for a great day of fun with live music, dance performances, adorable animals, and more! Proceeds from the event support local animal charities! This year the event will be held at Cahaba Brewing Company!  The bands will include Rescue Dogs Band, DJRJ, and Murph. Get your four legged friends dressed up and head on over for a day of PAWsomeness!
Click here for more info.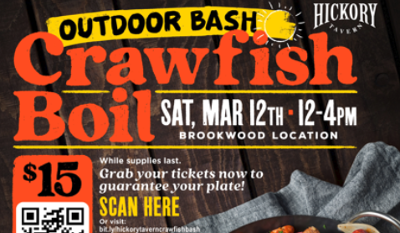 Crawfish Outdoor Bash
Sat, May 14, 12pm - 4pm
Cost: $15+
At: Hickory Tavern (map)
Join Hickory Tavern for an Outdoor Crawfish Boil Bash. Purchase your ticket in advance to guarantee your Crawfish Fixen's. Ticket Includes: Guaranteed Crawfish Plate: Crawfish, Sausage, Corn and Potatoes! Great Drink Specials: Beer, Hurricanes, Mojitos and Margaritas, as well as Live Music and Giant Games! Steamed Oysters will also be available.
Click here for more info.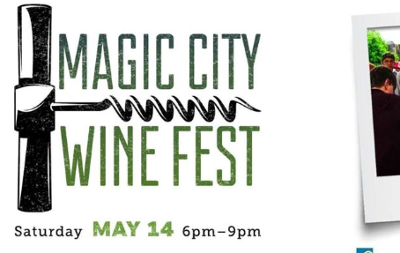 Magic City Wine Festival
Sat, May 14, 6pm-9pm
Cost: $20-$49
At: Birmingham Zoo (map)
The Magic City Wine Fest will be Saturday, May 14th from 6PM-9PM at the Birmingham Zoo! Join in for a great evening of wine, beer, music and fun! General Admission Tickets include all beverage samples, and a souvenir cup. VIP Tickets include all beverage samples, a special souvenir cup,  and special VIP seating ! A portion of all ticket sales benefits the Birmingham Zoo!
Click here for more info.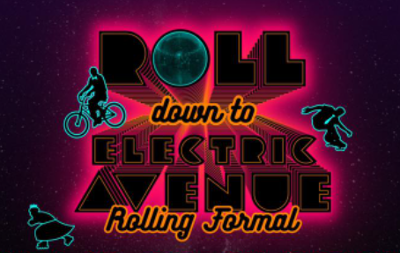 Rolling Formal
Sat, May 14, 6pm
Cost: $20
At: Redemptive Cycles (map)
Get fancy and ride bikes (or roller skates or a skate board or anything person powered with wheels)!  Redemptive is kicking off Bike Month in style. Pull out that old prom dress, your fanciest tie, or your best thrift store find and get ready to party! They will have a DJ, a photo booth, and professional photography by Vlad Wolf. Beer, wine, and a special punch will also be available for your enjoyment. The Ride rolls out at 6pm and the After Party gets started at 7:30. Tickets are $20 (comes with two drink tickets) and all sales go towards funding Redemptive Cycles charitable services. Tickets will be $25 at the door and they will be selling additional drink tickets throughout the night.
Click here for more info.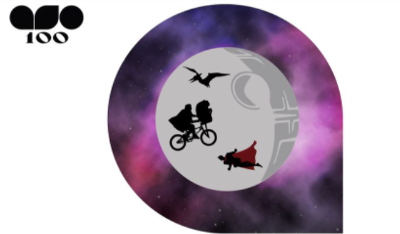 The Music of John Williams
Sat, May 14, 7pm
Cost: $12
At: Alys Stephens Center (map)
This event is ALWAYS a fan favorite ESPECIALLY for kids! The Alabama Symphony Orchestra performs favorites from film composer John Williams--from Star Wars to Jurassic Park, to Indiana Jones, you won't want to miss a note of the movie magic! These are the movie themes that forever live inside of both our head and heart, and that immediately invoke memories of movie magic!
Click here for more info.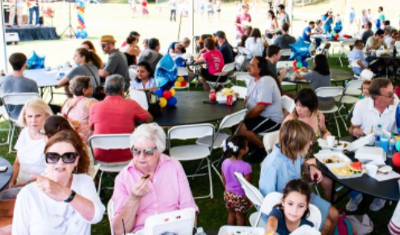 Jewish Food and Culture Festival
Sun, May 15, 11am-3pm
Cost: Free to attend
At: Levite Jewish Community Center (map)
Ready for a nosh?? Plan now to attend one of B'ham's favorite outdoor food events that's making its return for the first time since 2019!  Simply show up, buy what you want to eat, and enjoy the show. There will be all kinds of entertainment! Live music! Improv comedy! Petting zoo! Climbing wall!. This event is made possible by the Unrestricted Fund at the Birmingham Jewish Foundation and the support of the Birmingham Jewish Federation.
Click here for more info.
99 Neighborhood Rally
Sun, May 15, 2pm-5pm
Cost: Free to attend
At: Railroad Park (map)
Birmingham is hosting a FREE event to connect City of Birmingham residents to The World Games Birmingham 2022! Join in the fun Sunday from 2 pm to 5 pm on the Regions Bank 17th Street Plaza. Along with an interactive exhibit from The World Games, there will be food trucks, a pop-up vendor market, DJ Slim Robb, lawn games, and more!
Click here for more info.
Lilly Hart Live at Cheap Chick!
Sun, May 15, 3-4pm
Cost: FREE
At: Cheap Chick (map)
Lilly Hart will perform a solo set of original songs at Cheap Chick at 3pm this Sunday!  A student at Birmingham-Southern College, Lilly released her first EP "Overrated:Complicated" in November 2021. Her single, "Drive Slow," can regularly be heard on Birmingham Mountain Radio and she performed at Avondale Brewing last month. Anyone who makes a purchase between 2-6pm that day will be entered to win a $50 gift card to the shop AND there will be a BMR giveaway too!
Click here for more info.