Weekend Roundup: May 20-23, 2021
Let's have some weekend fun!
This weekend is shaping up to be gorgeous! You can get out and enjoy it at these great events! The Barons are back to take on the Biscuits, Barber Historics is revving up, you can go wild at Zoo Brews, and celebrate at Darter Fest! Check out these and some other fun activities around Birmingham this weekend!
#RUhappenin

Hardware Park Happy Hour
Thurs, May 20, 4-6pm
Cost: FREE (must register)
At: Hardware Park (map)
Our friends at Flatiron Firepit are hosting a Happy Hour at Hardware Park! There are so many reasons to attend this. First, you need to check out the Hardware Park space! It's so cool! Second, you can try out the Birmingham made Flatiron Firepit! It's a firepit that you can cook on! Join in for a fantastic time and fun demonstrations at this innovative spot downtown!
Click here for more info.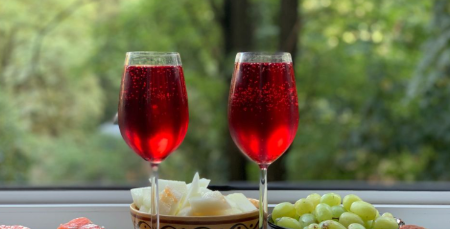 Summer Italian Wine Tasting
Thurs, May 20, 6:30-8pm
Cost: $40
At: Vecchia Pizzaria (map)
Come out and mingle in true Italian style after work for an exclusive Summer Italian Wine Tasting. We will take a cultural & culinary journey throughout Italy and will learn more about the following Italian wines: TBA. Price is $40 per person + taxes. Tickets include 3 wine samples, 1 full glass of your choice of alcohol, and a full dinner. In addition, enjoy $5 specials on the featured wines!  Spots are limited, so secure yours in advance!
Click here for more info.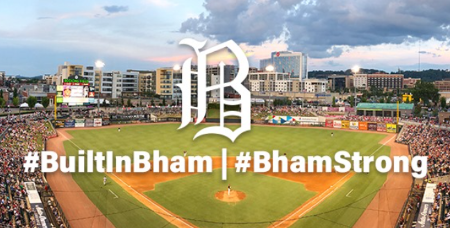 Birmingham Barons Baseball
Thurs-Sun, May 20-23
Cost: $10+
At: Regions Field (map)
Get your friends together and head to Regions Field for some baseball! Enjoy the ever-popular Thirsty Thursday, Fireworks Friday, and Family Day Sunday! We are so excited that the team is back to playing in front of a crowd. Whether you take friends, family, or a date this is a great way to spend an evening in Bham!
Click here for more info.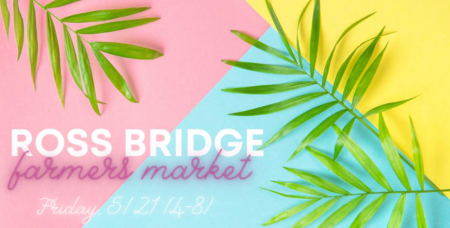 Ross Bridge Farmers Market
Fri, May 21, 4-8pm
Cost: FREE
At: Ross Bridge (map)
This is a free community event that supports local farmers, artisans, & more! There will be kids face painting and live music by Kat Fowler. You can get dinner at one or more of the EIGHT food trucks that will be there! Start your weekend at beautiful Ross Bridge!
Click here for more info.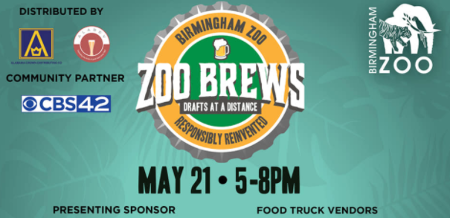 Zoo Brews: Drafts at a Distance (21+)
Fri, May 21, 5-8pm
Cost: $35/$15 for DD
At: Birmingham Zoo (map)
Back by popular demand! Mark your calendar and join the Birmingham Zoo for another round of Zoo Brews: Drafts at a Distance on Friday, May 21 from 5:00 pm until 8:00 pm! Craft beer lovers will enjoy a fantastic selection of beverages from the finest specialty brews and wines. Experience breweries from all over Alabama and the southeast while you travel through the Zoo. Perfect for adults 21 and up, this event is a responsible reinvented twist on a signature favorite! Attendees will delight in tasty selections from local food truck vendors and the Zoo's Wild Burger restaurant will be serving light concessions – all for an additional cost. Red Diamond Coffee & Tea will also be in attendance, serving refreshing non-alcoholic beverages. Whether a Zoo Brews fan or new to the event, we can't wait to see you for a fun evening at the Zoo! Designated Drivers get in for just $15. Don't forget to bring some pennies for the "penny per pour" set up.
Click here for more info.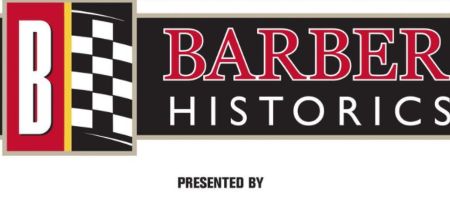 Barber Historics
Sat-Sun, May 22-23, 8am-5pm
Cost: $15+
At: Barber Motor Speedway (map)
At Barber Historics, some of the world's finest and most impressive historic race cars compete on the track in a variety of classes based on engine type, car size, and age. This is a rare and special opportunity to see and hear the cars that shaped the history of racing! This event is a Formula Car Festival, meaning you will see many different generations of the Formula cars represented, from Formula Vee's to Formula Junior to Indy Lights to Formula 1600 and Formula 2000's and F4's. A Formula One car has been known to make an appearance. This is such a fun event to attend!
Click here for more info.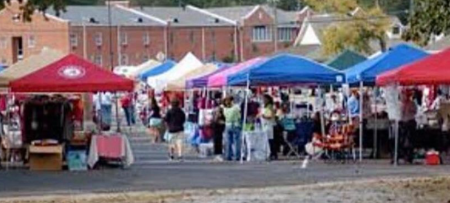 Spring Craft Bazaar
Sat, May 22, 9am-2pm
Cost: FREE
At: 3396 Helena Rd. (map)
Enjoy a day filled with food, fun, and crafts! This craft bazaar is in Helena and will feature an assortment of vendors. Enjoy the historic Old Town area while you're there! Hang out by Buck Creek! Oh, and definitely purchase something from a local vendor!
Click here for more info.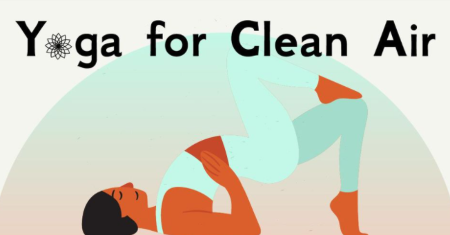 Yoga for Clean Air
Sat, May 22, 11am-
Cost: $12/Live Stream for $7
At: Ghost Train Brewing Co. (map)
The GASP Junior Board is proud to present Yoga for Clean Air, a fundraiser for the 35th Avenue Pop-Up Market. Regular tickets are $12. They will also have an online livestream for $7. They will be adhering to all JCDH and CDC guidelines to ensure this event is as safe as possible. BYOMM: bring your own mat and mask! The event is rain or shine! If it's rainy, they'll be indoors.
Click here for more info.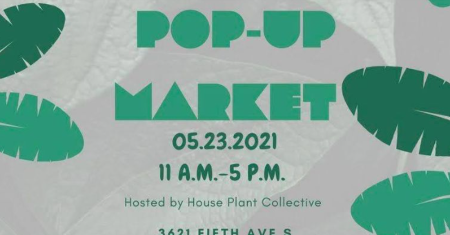 Vintage Market
Sun, May 23, 11am-5pm
Cost: Free to attend
At: House Plant Collective (map)
Come out to see Bham's finest vintage sellers and buy some plants! House Plant Collective is an amazing shop! We always find fun stuff and cool plants each time we visit. This Sunday  from 11-5, they will be hosting a Vintage Market! Get some cool mid-century modern and vintage items from local sellers! The event is come and go, so grab some friends and take a post brunch adventure!
Click here for more info.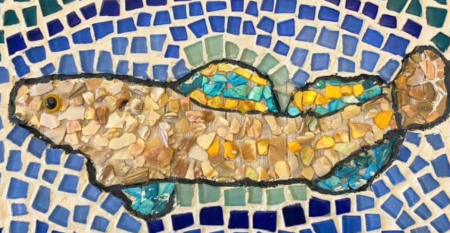 Darter Fest 2021
Sun, May 23, 12-5pm
Cost: $10-$50
At: Avondale Brewing Co. (map)
Join in for live music and fun all in support of educational programs and projects at the Southern Environmental Center and Turkey Creek Nature Preserve! There will be live music from Early James, Dead Fingers, and AJ Beavers. Avondale Burger Company and Little London food trucks will both be on site. Guests will also get to try Avondale Brewery's seasonal Darter Ale and – for the first time ever – you can take home your Darter Ale in the limited-release vermilion darter six-pack. It's a good time for a great cause!
Click here for more info.