Birmingham Events: Memorial Day Weekend 2021
Memorial Day Weekend is here!
Wow! It's hard to believe June is almost here, it's Memorial Day Weekend already, and school is out! A big shout out to all the parents who had to deal with this crazy year of schooling! Celebrate the start of the Summer season with some of these events!
#RUhappenin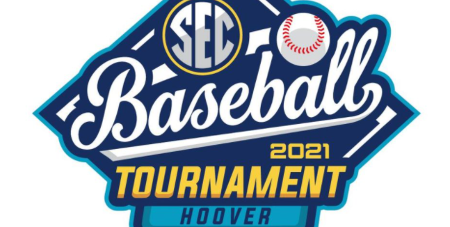 SEC Baseball Tournament
May 25-30
Cost: $20+
At: Hoover Met (map)
The SEC Baseball Tournament is back! The Hoover Met is abuzz with activity this week as teams compete to win the SEC Baseball title. This event is always so much fun to attend and is perfect for a family outing. You can buy individual tickets for each game, or get a pass for all of them! Don't miss out on this great event. Hopefully, none of the games will go until 3am this year! (That was some craziness!)
Click here for more info.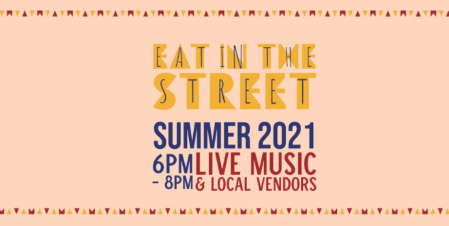 Eat in the Streets
Thurs, May 27, 6-8pm
Cost: FREE
At: The Summit (map)
It's time for the first Eat in the Streets at The Summit! Enjoy your favorite Summit restaurants outside in the warm summer air. This event also includes music, pop-ups, and more! This makes for great Thursday night dinner plans, so grab your friends and head on over!
Click here for more info.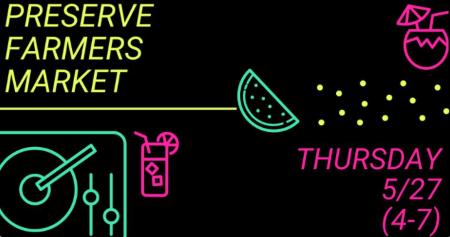 Preserve Farmers Market
Thurs, May 27, 4-8pm
Cost: FREE
At: The Preserve (map)
Join in for a free community event that supports local farmers, artisans, & more! You can enjoy live music by Sutton Smith so bring your chairs and blankets! Oh, and bring your appetite because there will be plenty of food trucks! Try some food from Eugene's, Nawlins Style Poboys, Hibachi Grill On Wheels, Chill Time Ice Cream, What's Your Flav Snoballs, and Cookie Destiny! Yum!
Click here for more info.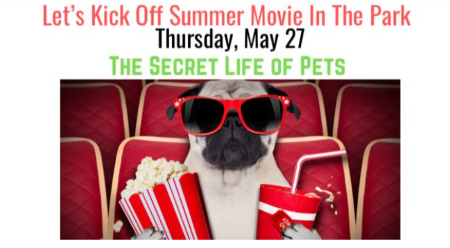 Kick off Summer Movies in the Park
Thurs, May 27, 7pm
Cost: FREE
At: Pelham City Park (map)
This will be a FREE family night in Pelham City Park! Bring your blanket or lawn chair and enjoy the movie "The Secret Life of Pets" on the large inflatable screen under the stars. Arrive early and visit the food trucks for dinner and grab a spot for the movie! This is an event your kids will LOVE! We're looking forward to this summer series!
Click here for more info.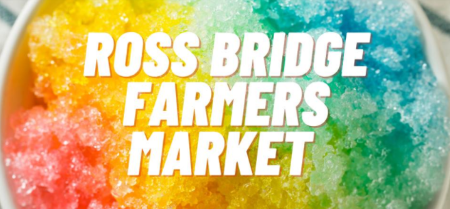 Ross Bridge Farmers Market
Fri, May 28, 4-8pm
Cost: FREE
At: Ross Bridge (map)
This is a free community event that supports local farmers, artisans, & more! There will be live music by Stephen Wheeler & kids face painting! They will have plenty of food trucks on site so you can grab some dinner while there! This is a great way to ease into an event filled weekend!
Click here for more info.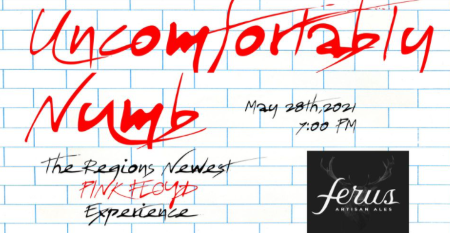 Uncomfortably Numb: Tribute to Pink Floyd
Fri, May 28, 7-10pm
Cost: FREE
At: Ferus Ales (map)
Check out the newest Pink Floyd experience! Ferus is hosting this amazing tribute to Pink Floyd. Come here some of their greatest hits while relaxing under the massive pavilion! Be sure to grab some delicious food from the Ferus kitchen and some pints to sip on while you listen! Russell is SUPER excited about this one!
Click here for more info.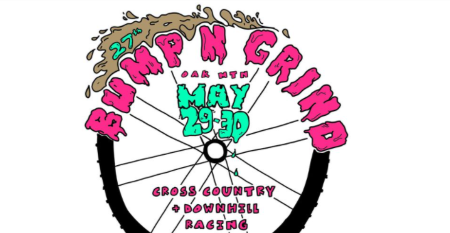 27th Annual Bump N Grind
Sat-Sun, May 29-30
Cost: Registration Varies
At: Oak Mountain State Park (map)
The Birmingham Urban Mountain Pedalers are hosting the 27th annual BUMP-N-GRIND race on May 29th and 30th at beautiful Oak Mountain State Park. This fundraiser allows the group to continue their mission to Build, Maintain, Preserve, and Ride the great trails in Birmingham. They have different categories of mountain bike races for various age groups. This is an exciting way to enjoy the outdoors!
Click here for more info.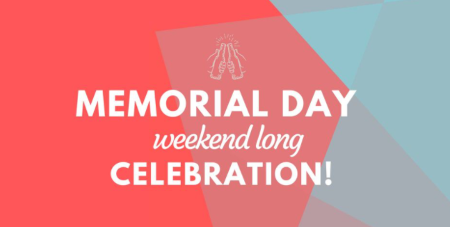 Memorial Day Weekend Celebration
Sat-Sun, May 29-30, 11am
Cost: Free to attend
At: Grand River Drive-In (map)
Celebrating in honor of all those who have served and are currently serving, The Backyard and Grand River Drive-in will have festivities going on all Memorial Day weekend! Make plans to join in and, as always, it's family & dog friendly with plenty of options for everyone. Sat & Sun there will be Crawfish starting at 11am. Live Music begins at 4pm each day (Marc Harris Duo on Sat. & Common Ground on Sun.) Enjoy $4 beer specials all day long! Movies start at 8pm each night! This will be so much fun!
Click here for more info.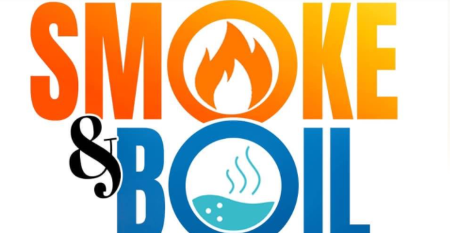 The Magic City Smoke & Boil
Sat, May 29, 2-8pm
Cost: FREE
At: 197 Vulcan Rd. (map)
Smoked Food, Boiled Seafood and More! Join in on Saturday, May 29, 2021 from 2pm - 8pm for the inaugural Magic City Smoke and Boil featuring the best in smoked foods from 1918 Catering and Boiled seafood from Red Mountain Crawfish! Featuring up to 50 vendors, even more food trucks, live music, plenty of FREE parking and more! So grab your people and your lawn chairs and heat to the Magic City Smoke and Boil!! It's all taking place in the lot surrounding 1918 Catering located at 197 Vulcan Rd, Birmingham, AL 35209.
Click here for more info.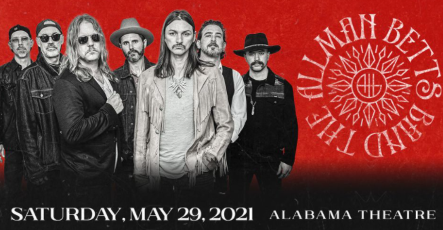 The Allman Betts Band
Sat, May 29, 8pm
Cost: $36+
At: Alabama Theatre (map)
Catch The Allman Betts Band in a rare, intimate setting, full band electric...up close & personal at the Alabama Theatre. The Allman Betts Band includes Devon Allman & Duane Betts on guitars and vocals, Berry Oakley Jr. on bass, Johnny Stachela on slide guitar, John Ginty on Hammond B3 (Robert Randolph/Dixie Chicks) and Devon Allman Project percussionists R. Scott Bryan (Sheryl Crow) and John Lum. The show features original music from their two recent BMG albums, songs from their solo projects as well as classic songs by The Allman Brothers Band, the legendary group founded by Devon and Duane's fathers, Gregg Allman & Dickey Betts. This is going to be a fantastic show and helps support the Alabama Theatre!
Click here for more info.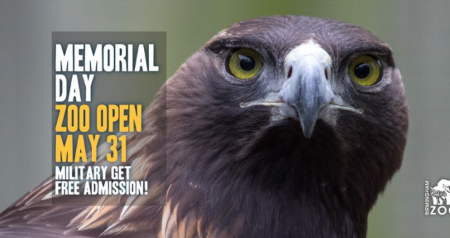 Memorial Day at the Zoo
Mon, May 31
Cost: FREE
At: Bham Zoo (map)
The Birmingham Zoo wants to honor our military and their families! They are offering FREE admission to veterans, active and retired military, including their dependents this Memorial Day! What a great way to spend time with your family as you enjoy all that the Zoo offers! Be sure to check out all the new exhibits and the incredible new entrance!
Click here for more info.