Weekend Roundup: April 7-10, 2022
Barons Baseball is BACK!
We're excited about a lot of events this week, but we're absolutely pumped that Friday is the season opener for the Birmingham Barons!  It's going to be unseasonably cool this weekend, so grab a jacket before heading out to these fun events! We had SO much fun event hopping this past weekend, and could feel the excitement people had about the return of so many great activities in our city!  Check out the fun happenin's for the upcoming weekend below! Oh, and this weekend features quite a few Easter Egg Hunts!
#RUhappenin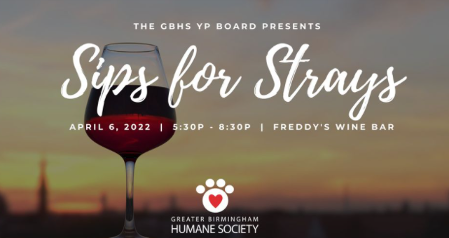 Sips for Strays
RESCHEDULED Wed. May 4th due to weather.
Cost: Free to attend
At: Freddy's Wine Bar (map)
The Greater Birmingham Humane Society is hosting a Sips for Strays event this Wednesday night! Head over to Freddy's Wine Bar on Highland Ave. and have some drinks for a great cause! There will be adorable animals on site ready to find a furever home!
Click here for more info.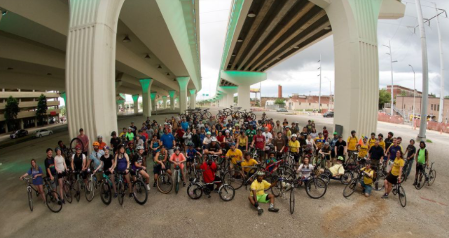 8th Trampleversary Ride & Party
Thurs, April 7, 6:30-11pm
Cost: FREE
At: Redemptive Cycles (map)
Celebrate 8 years of Tramples! Join in for a socially paced group bike ride around the city (8-10 miles) and stay for the celebration, or just come for the celebration (but riding bikes is fun!)  Little London Kitchen will be onsite with their food truck and you can get a Redemptive Cycles tattoo! (They wash off!) This is such a great way to enjoy the outdoors and meet some amazing people!
Click here for more info.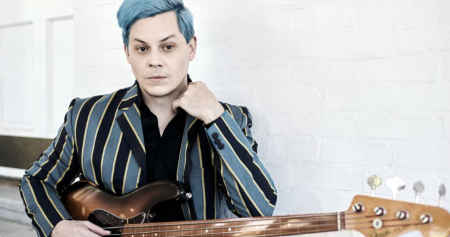 Midnight Release Party: "Fear of the Dawn"
Thurs, April 7, 11:59pm
Cost: FREE
At: Seasick Records (map)
Join our friends at Seasick Records this Thursday at 11:59PM for a midnight release party celebrating JACK WHITE's new album 'Fear Of The Dawn'! You'll be one of the first in the entire country to get your hands on a colored vinyl or CD copy of the new album! They'll have some limited edition prints to giveaway, screen printed bags, posters and more! We always love the events hosted by Seasick and Midnight Release Parties are always so much fun!
Click here for more info.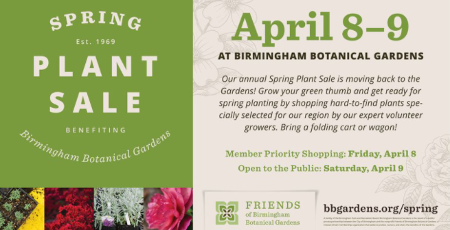 2022 Spring Plant Sale
Fri-Sat, April 8-9
Cost: FREE
At: Bham Botanical Gardens (map)
It's time for the much anticipated 2022 Spring Plant Sale at the Botanical Gardens! Grow your green thumb and get ready for spring planting by shopping for hard-to-find plants specially selected for this region by the Botanical Gardens expert volunteer growers!  The BBG Members pre-sale is this Friday 10am-5:30pm and the main event is this Saturday 8am-2pm! Get some awesome plants and help raise money for the Birmingham Botanical Gardens!
Click here for more info.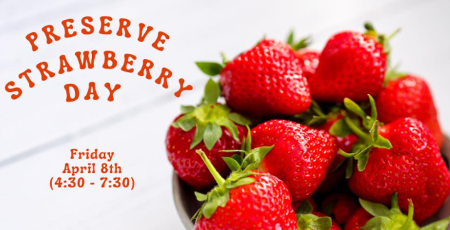 Strawberry Day
Fri, April 8, 4:30-7:30pm
Cost: FREE
At: The Preserve (map)
Join in the fun this Friday for the Preserve Strawberry Day! This is a FREE community event that will feature local Alabama strawberries & vendors. Enjoy live music and kids Bounce Houses as well as a movie in the Park to follow after the market at 7:30. (It's ENCANTO!!!) There will be Food Trucks on site including Kona Ice, Eugene's Hot Chicken, & Taco Boys! Don't miss this great event!
Click here for more info.
Night Market
Fri, April 8, 5-9pm
Cost: FREE
At: Pepper Place (map)
Yellowhammer Creative & Left Hand Soap present the Night Market at Pepper Place! Join them in the Showroom Parking Lot on 2nd Ave. S at Pepper Place for this event that features over 50 vendors - from vintage to jewelry, to records, to food. There will be Live Music and a DJ Set by Substrate Radio! Backyard Taco will be serving up delicious food! It's a ton of fun and it's FREE to attend!!!
Click here for more info.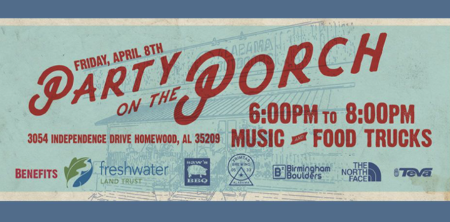 Party on the Porch
Fri, April 8, 6-8pm
Cost: FREE
At: Alabama Outdoors HWD (map)
Help kick off a new season of Party on the Porch and help support Freshwater Land Trust! It will be an evening filled with fun, games, delicious food from Saw's Street Kitchen, great company, and some stellar tunes from the Jason Bailey Trio! The North Face will be joining the fun with some great giveaways. Be sure to say hi to Birmingham Boulders, Teva, and don't miss Gearbox Adventure Rentals with one of their camper vans! Also joining will be master Falconer, Jackie Barry, with one of her hawks! Be sure to head in the store to meet them and learn all about falconry!
Click here for more info.
Barons Baseball OPENING NIGHT!
Fri, April 8, 7pm
Cost: $10+
At: Regions Field (map)
Friday is opening night for the 2022 Barons Baseball Season! They will be taking on the Rocket City Trash Pandas. Friday features post game fireworks! There are also home games on Saturday and Sunday! Let's pack out Regions Field for the first game!  Oh, and Battle Axe's Feast will be serving up some of their delicious mouth watering burgers!
Click here for more info.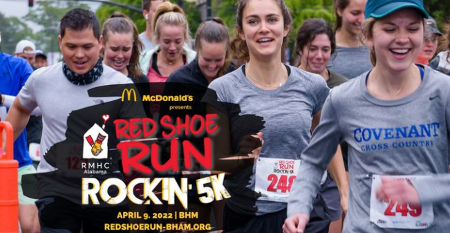 Red Shoe Run Rockin' 5k 2022
Sat, April 9, 7am
Cost: $25-$35
At: 1617 3rd Ave S (map)
Ready to rock for families? The annual Red Shoe Run: Rockin' 5K is returning to downtown Birmingham on Saturday, April 9, 2022! Red Shoe Run: Rockin' 5K raises more than $75,000 each year to keep our services (comfort, care and kindness at the Ronald McDonald House and Family Rooms!) FREE for the families and children they serve. Register in advance and run for a great cause!
Click here for more info.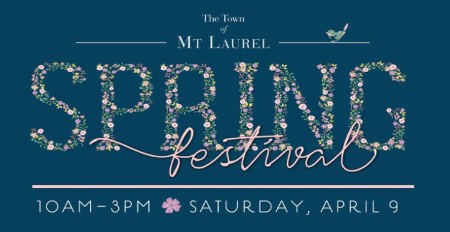 Mt. Laurel Spring Festival
Sat, April 9, 10am-3pm
Cost: FREE
At: Mt. Laurel (map)
The Mt Laurel Spring Festival returns April 9th! Celebrate spring in the beautiful Town of Mt Laurel and enjoy a day shopping a vibrant street fair, savoring dishes from the best local food trucks, and strolling the idyllic streets of one of Birmingham's best neighborhoods. This is an event we always look forward to! We know it's Spring, but you'll want a jacket for this Saturday!
Click here for more info.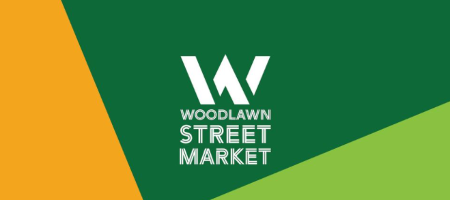 Woodlawn Street Market
Sat, April 9, 10am-4pm
Cost: FREE
At: Woodlawn (map)
Woodlawn Street Market returns THIS weekend! Head to 55th St. South and shop dozens of local vendors! Enjoy some food from some of the most delicious food vendors in Bham. Watch a break dancing competition. There's a little bit of everything at this event! It only happens a few times a year, so don't miss out!
Click here for more info.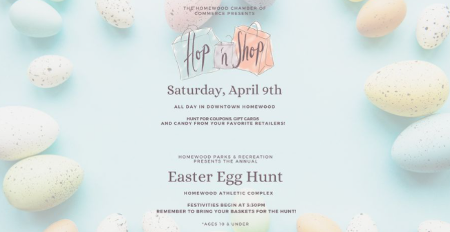 Hop n Shop: Easter Egg Hunt
Sat, April 9, 10am-5pm
Cost: FREE to attend
At: Downtown Homewood (map)
The Homewood Chamber of Commerce Presents Hop N Shop 2022! Hunt for coupons, gift cards, and candy from your favorite retailers, all day in downtown Homewood! At 3:30pm head over to the Homewood Athletic Complex with your Easter basket for festivities and an Easter egg hunt (ages 10 & under) presented by Homewood Parks and Rec! Have a great time and hunt for some fantastic deals and treats!
Click here for more info.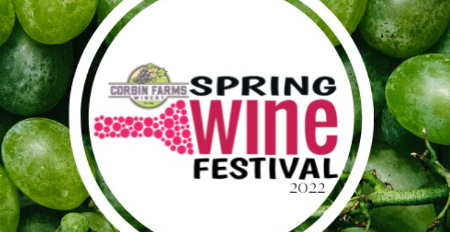 Spring Wine Festival
Sat, April 9, 11am-8pm
Cost: $7-$30
At: Corbin Farms Winery (map)
The annual Spring Wine Festival is officially planned for Saturday, April 9th from 11-8PM packed with loads of fun!! Corbin Farms is pulling out all of the stops and will have local vendors, food trucks, live music, grape stomping, great food and wine from CFW, and some great gear to help kick off spring in the South! This is a come-and-go style event, so you're able to enjoy the event when you're able! The winery will be open only for this event, and is a ticketed event ONLY. With limited tickets available at the door, we highly encourage that tickets are purchased in advance! Adult tickets include a drink ticket, grape stomp ticket, Corbin Cash(valid towards any purchase made with the winery on 04/09/22), and several other items in a Corbin Farms tote bag! Child's Ticket includes a grape stomp ticket and a ticket for a soft drink. Ticket prices will increase on the day of the festival to $30 for Adults and $10 for Children. These tickets will be limited, so be sure to purchase your tickets in advance!
Click here for more info.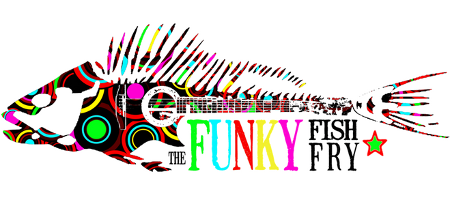 Funky Fish Fry 2022
Sat, April 9, 11:30am-5pm
Cost: $10-$40
At: Avondale Brewing Co. (map)
Join in for food, fun, brews, and bands. This event is hosted by Mitchell's Place Junior Board and the Autism Society of Alabama Junior Board in support of children and adults affected by autism in the Birmingham area. Enjoy food and live music from The Drennen Brothers, Automatic Slim Blues Band, and Livewire! Tickets are just $10, but you can purchase a $25 ticket that includes food and 1 drink OR get a pair of food/drink tickets for $40!  This is going to be such a fun afternoon at Avondale Brewing Co.!
Click here for more info.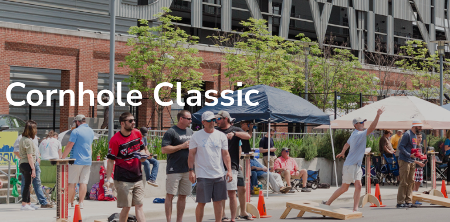 Bell Center Cornhole Classic
Sat, April 9, 12pm
Cost: Free to attend/$50-$60 Team Registration
At: Good People Brewing (map)
Hosted by the Bell Center Junior Board, The Bell Center Cornhole Classic is a round-robin tournament that will keep your cornhole skills intact during tailgating off-season. Top social teams will advance to single elimination playoffs for a chance at great prizes and gift cards. The event will be held at Good People Brewing. Come enjoy a fun afternoon of throwing bags, eating delicious food and listening to great music! Food will be available for purchase from local food trucks! So, make sure you choose your teammate wisely and get ready for a great day! Come out and help support The Bell Center Early Intervention Programs! Admission is FREE for friends, supporters and fans of cornhole. See you at The Bell Center's Cornhole Classic! 11 a.m. registration, 12 p.m. start!
Click here for more info.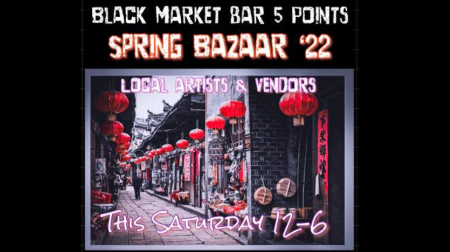 Spring Bazaar 2022
Sat, April 9, 12-6pm
Cost: FREE
At: Black Market Bar  5pts (map)
The Black Market Bar Spring Bazaar is BACK! Local artists showcase their craft on Saturday April 9th from noon until 6pm. No cover. It will showcase everything from paintings, digital art, watercolors, handmade soaps and body butters, mixed media, and more! This is your opportunity to pick up some great art and also support local artists from the greater Birmingham area.  Oh, and the Hwy 280 location is hosting a Crawfish Boil starting at noon with live music from Len Park and the Divines!
Click here for more info.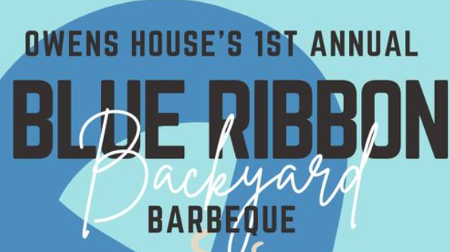 Blue Ribbon Backyard BBQ
Sat, April 9, 12-4pm
Cost: Free to attend
At: Siluria Brewing (map)
The Owens House Inaugural Blue Ribbon Backyard BBQ will be hosted at Siluria Brewing Company on Saturday April 9th from 12:00 PM-4:00 PM. Come enjoy food, company and live music from Twelve to help Owens House fight against Child Abuse in Shelby County! BBQ Plate- $10.00 Includes: BBQ Sandwich, 2 sides.  Deluxe BBQ Plate- $15.00 Includes: BBQ Sandwich, 2 sides, 1 beer.
Click here for more info.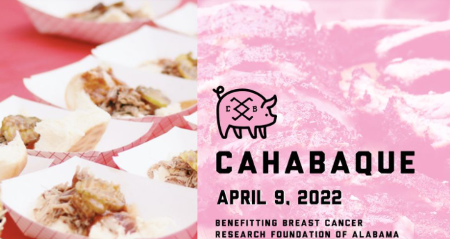 9th Annual CahabaQue
Sat, April 9, 1-5pm
Cost: $15 GA/$50 VIP
At: Cahaba Brewing Co. (map)
Join in for the 9th Annual BBQ Competition! Are you looking for things to do in Birmingham to benefit a good cause? This kid-friendly, family fun event in Birmingham at Cahaba Brewing Company is one of the best Barbecue cook-offs of the season with proceeds benefiting the Breast Cancer Research Foundation of Alabama. Show up hungry and get ready for your tastebuds to live their best life!
Click here for more info.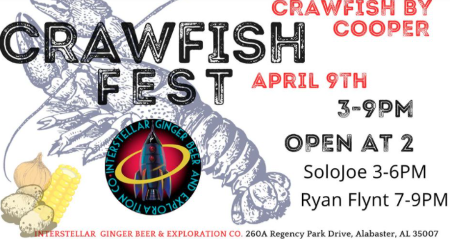 Crawfish Fest
Sat, April 9, 2-10pm
Cost: Free to attend
At: Interstellar Exploration Co.  (map)
Come hang with Interstellar as they host their second crawfish festival of the season featuring LOTS of mudbugs, LIVE music, axe throwing, and corn hole. It's going to be a great time! The event is free to attend and will be a great way to spend a Saturday afternoon!
Click here for more info.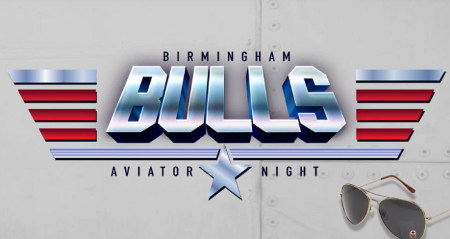 Bham Bulls Aviator Night
Sat, April 9, 7pm
Cost: $15+
At: Pelham Civic Complex (map)
Get ready to look cool by the ice! Birmingham Bulls are taking on Huntsville Havoc and the first 1000 adults ages 15+ receive a pair of aviator style sunglasses! There will also be a Specialty Jersey auction following the game! Doors open at 6:00pm, so grab some friends and head to the Pelham Civic Complex for a night of excitement!
Click here for more info.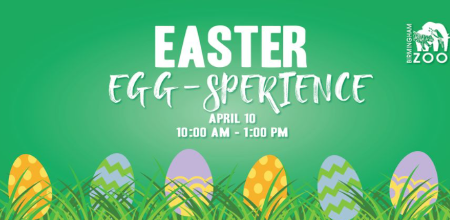 Easter EGG-Sperience and Adult Egg Hunt
Sun, April 10, 10am-1pm
Cost: $25
At: Bham Zoo (map)
Hop on over to Birmingham's biggest Easter Egg Hunt "Egg-sperience" at the Birmingham Zoo on Sunday, April 10th from 10:00 am-1:00 pm. Please join in for a festive Easter egg hunt with more than 10,000 eggs that will be hidden in Henley Park. There will be four different hunts offered, and children can collect 10 eggs and receive a plush bunny toy! The children's hunts are free for Zoo members and included in admission for non-members. Stay after for the Adult Egg Hunt at 11:15am! Each participant will find 1 egg on the Trails of Africa playground and bring it to the prize table to redeem their exclusive prize. The exclusive prizes included certificates provided by area businesses, special Zoo tours, memberships, and much more all valued at $50 or greater!
Click here for more info.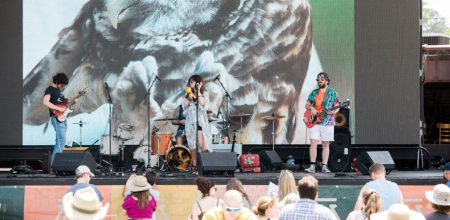 Darter Festival 2022
Sun, April 10, 12-5pm
Cost: $10-$50
At: Avondale Brewing Co. (map)
It's the return of the annual Darter Festival, one of our favorite events of the year! Come support and celebrate Turkey Creek Nature Preserve with live music, food and drinks, kids activities, and more. Advance general admission tickets are $10, and advance VIP tickets – which include food, drinks, and prime seating – are $50. Tickets will be $15 for general and $60 for VIP at the door, so purchase your tickets now! There will be music from the Lilly Hart Band, the Faith Apostolic Praise Choir, and DJ Rodcore to the stage. Eugene's Hot Chicken, Avondale Burger Company, and Naughty But Nice Kettle Corn will also be serving food and treats throughout the festival, and this year marks the launch Good People's Darter IPA!
Click here for more info.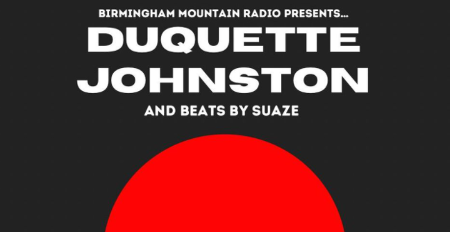 Duquette Johnston Album Release Party
Sun, April 10, 6-9pm
Cost: FREE
At: Seasick Records (map)
Come out to Seasick and support local musician and local business owner, Duquette Johnston! He is releasing his new album 'The Social Animals' with an intimate performance at the shop! Suaze kicks things off followed by Duq and his band! This is a free event with fantastic music! You'll definitely want to check it out!
Click here for more info.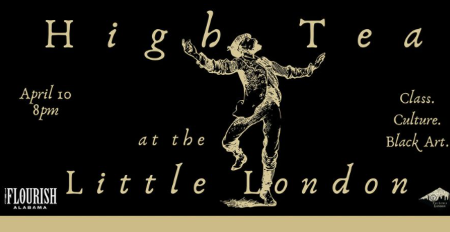 High Tea at Little London
Sun, April 10, 8pm
Cost: $20 (must reserve in advance)
At: Little London Kitchen (map)
Come join the Flourish Alabama for a blending of Southern sound and English scenery. At the intersection of class and culture. The Flourish presents High Tea at the Little London! High Tea is tea time with a twist. Southern Black artists rockin the mic in unexpected places. Enjoy scones and neosoul, getting Crunk with crumpets, biscuits and Black art. This installment will feature Birmingham artists Kennie Blk and You Gene Write.
Click here for more info.