Birmingham Events: April 15-18, 2021
Birmingham, start your engines!
This weekend marks the return of the Honda Indy Grand Prix! This is one of the major events that had to be canceled last year due to the pandemic, but it's back along with a ton of other fun activities for you to enjoy! Check them out below.
#RUhappenin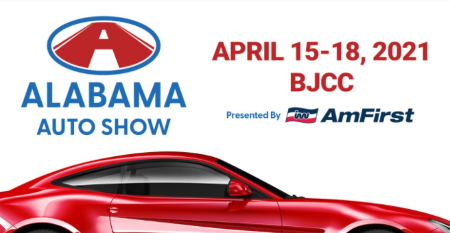 Alabama Auto Show presented by AmFirst
Thurs-Sun, April 15-18, Check for Times
Cost: FREE Admission
At: BJCC (map)
Come check out this event featuring the 2021 and 2022 model year domestic and import cars, light trucks, SUVs, hybrid vehicles of all sizes, and vans. Vehicles from 19 manufacturers all over the world will cover two levels of the BJCC. Manufacturer's reps, product specialists, and your local Birmingham Automobile Dealers Association will be on hand to assist in product education, feature comparisons, safety standards and other consumer points of interest on hundreds of makes and models! Your kids can put the pedal to the metal with NASCAR game simulators at the Avadian Credit Union and Birmingham Family Kids Zone, where they can also play foosball, air hockey, and arcade games. Make sure to check out the Raptor simulator in the Ford section, which will simulate a drive through a Baha course!  The event is indoors, so it's rain or shine!
Click here for more info.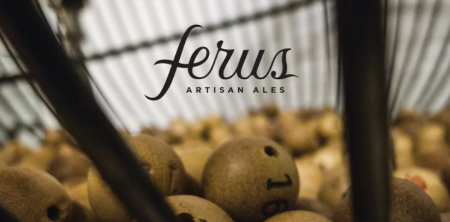 Bingo Night
Thurs, April 15, 6pm
Cost: FREE
At: Ferus Artisan Ales (map)
It's time for another bingo night at Ferus! Do you have the luck it takes to WIN?
Bingo night will be hosted by Mason Wingo. This is a FREE event that will be held outside under the pavilion so you can enjoy the amazing weather! In the event of rain it will be moved to the Private Event Space. Seats are first come first served! Try to win some prizes and be sure to have some of their refreshing brews and delicious food!
Click here for more info.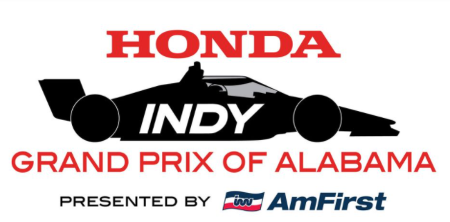 Honda Indy Grand Prix
Fri-Sun, April 16-18, Times Vary
Cost: $20-$45/Kids 15 & under FREE
At: Barber Motor Speedway (map)
Formula One Racing returns to Birmingham! After the cancelation of last year's event, the Honda Indy Grand Prix of Alabama presented by AmFirst is back! This is a unique event on the INDYCAR circuit. The 2.38-mile road course, with 17 flowing turns and 80 feet of elevation change, challenges drivers and engineers unlike any other track in the circuit. This is definitely something everyone should experience! You'll also be able to see the cars up close as they prepare for the race!
Click here for more info.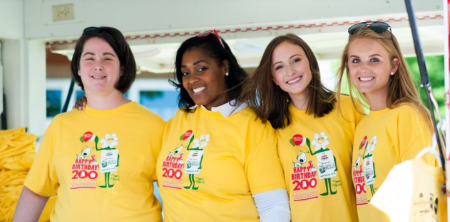 Gardendale Magnolia Festival
Fri-Sat, April 16-17
Cost: Free to attend
At: Gardendale Civic Center (map)
This event is the total family experience!  It has a bit of everything from a midway carnival, 150+ vendor booths, car show, pooch parade, 2 stages free entertainment, 20+ unique food vendors, free kid zone, free art classes, 6th Day Creatures Animal Adventures, pony rides, petting zoo bus, more! It all takes place this Friday and Saturday at the Gardendale Civic Center! Check the link for the event time each day.
Click here for more info.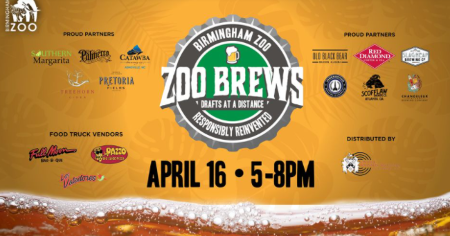 Zoo Brews: Drafts at a Distance
Fri, April 16, 5-8pm
Cost: $35
At: Birmingham Zoo (map)
Back by popular demand! Join our friends at the Birmingham Zoo for another round of Zoo Brews: Drafts at a Distance this Friday from 5pm until 8pm! Craft beer lovers will enjoy a fantastic selection of beverages from the finest specialty brews and wines. Experience breweries from all over Alabama and the southeast while you safely travel through the Zoo. This event is perfect for adults 21 and up and is a responsible reinvented twist on a signature favorite! Attendees will delight in tasty selections from local food truck vendors and the Zoo's Wild Burger restaurant will be serving light concessions – all for an additional charge. Whether a Zoo Brews fan or new to the event,  don't miss out on a fun evening at the Zoo!
Click here for more info.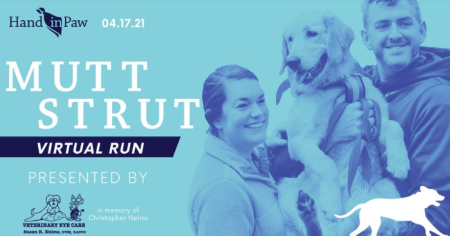 Mutt Strut 2021
Sat, April 17, 7am
Cost: $25-$35
At: Virtual
MUTT STRUT IS GOING VIRTUAL! Hand in Paw is excited to announce that the 11th Annual Mutt Strut: Dog-Friendly 5k and 1 Mile Fun Run will take place virtually this Saturday! Grab your furry quaranteam mate and join Hand in Paw virtually for a fun and safe day full of exciting race routes, contests and more - all while supporting a great cause! Don't worry, there will still be contests and prizes! You will be able to submit your race times as well as upload pictures for the costume contest. The winners will be announced on social media on April 21 during a virtual awards ceremony and will be contacted to schedule a prize pick-up!  Check the link for all the times and details of the event!
Click here for more info.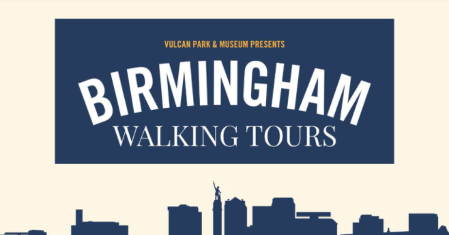 Birmingham Walking Series: Historic Retail/Theatre District
Sat, April 17, 9am
Cost: $40/$25 for Vulcan Members
At: Theater/Retail District
Since the 1890's the Theater and Retail district has been the hub for business and theater in the city, at one time known as "Birmingham's Broadway" and home to more than 70 theaters and playhouses in its history. It was also the place to do all your shopping, with large department stores like Pizitz, Loveman's and Parisian. The Saturday tour begins at 9:00 a.m. Registration is $25 for Vulcan Park and Museum members and $40 for non-members. Space is limited and advanced registration is required. Vulcan Park wants to say a huge thanks to the Caring Foundation of Blue Cross Blue Shield, Spire and Protective Life Corporation for making this event possible! Proceeds from the event benefit Vulcan Park and Museum!
Click here for more info.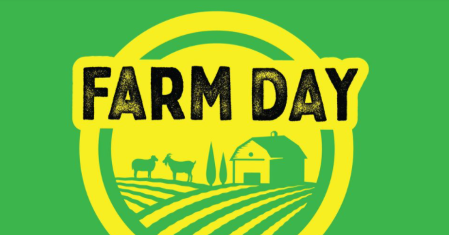 Farm Day at the Zoo
Sat, April 17, 10am-2pm
Cost: Included with GA/FREE for Zoo Members
At: Birmingham Zoo (map)
Now this is a GREAT event! It's the annual Farm Day at the Birmingham Zoo! Festivities will take place at Children's Zoo and features a variety of activities and booths to educate the public about Alabama's rural and agricultural heritage. Tractors, weaving, and horseshoe-making demonstrations are just a few of the activities you'll find around the Alabama Barn. Guests to the event will learn how farmers can be good neighbors to some of our local wildlife, including black bears and gopher tortoises. Farm Day festivities are included in the price of general admission for the day and free for Zoo Members!
Click here for more info.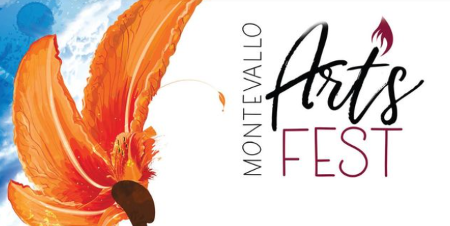 Montevallo Arts Fest
Sat, April 17, 10am-5pm
Cost: FREE to attend
At: Orr Park in Montevallo (map)
Head over to the enchanting Orr Park, filled with ornate tree carvings, this Saturday for the annual Arts Fest! There will be a lot of vendors and artists selling handmade crafts and art. Kids will love the children's area that will include balloon art, craft making, and more! Everyone can enjoy live music, food trucks, and can stroll through the park finding the Tinglewood carvings! While you are there, be sure to drive through, or take a stroll across the beautiful University of Montevallo campus! Orr Park is one of Russell's favorite places to visit!
Click here for more info.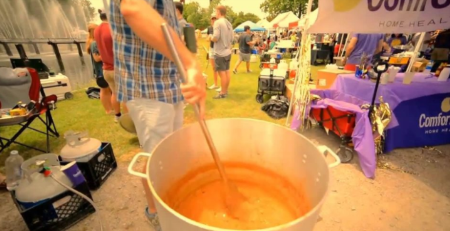 16th Annual Gumbo Gala
Sat, April 17, 11am-2pm
Cost: FREE to attend
At: Cahaba Brewing Co (map)
This year's Gala will be held at Cahaba Brewing! This is another event that we all had to miss out on last year, but 2021 brings back the fun!  Enjoy live music from Margeaux and The Cat's Meow, New Orleans Jazz, delicious gumbo food trucks, local artists, and more! Additionally, they'll have Gumbo to Geaux with curbside pickup at Episcopal Place on Thursday April 22 & Friday April 23, 4:00-6:00 each day.  (Order your Gumbo to Geaux by April 19)
Click here for more info.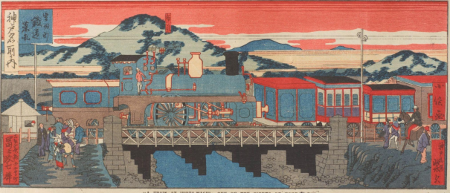 BMA: Ways of Seeing: The Art of Travel, Trade, and Transportation.
Sat, April 17-Ongoing
Cost: FREE
At: Bham Museum of Art (map)
The Birmingham Museum of Art opens a new exhibition on Saturday, April 17 called Ways of Seeing: The Art of Travel, Trade, and Transportation. As the world came to a literal halt just a little over a year ago, we were all reminded of the roles travel, trade, and transportation play in our everyday lives -- from delayed Amazon packages to the significant restrictions placed on travel in and out of the country. Artists around the world have been depicting the ways in which humans travel -- for pleasure or necessity -- for centuries. This exhibition brings together works from artists across the globe to consider the interconnectedness of this crucial aspect of life.
Click here for more info.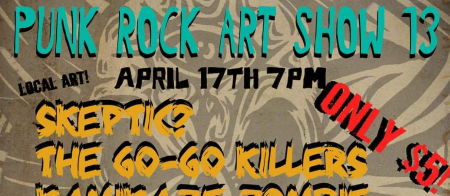 Punk Rock Art Show #13
Sat, April 17, 7pm-12am
Cost: $5 at door
At: Black Market 5pts (map)
Head over to Black Market Bar in 5pts for the funkiest art show around! Shop local artists who have incredible works that fit any budget! Art, jewelry, and more will all be up for sale! While you are there you can enjoy live punk rock music! Grab some food and drinks and make a date night out of it! Masks required. These art shows are always fun!
Click here for more info.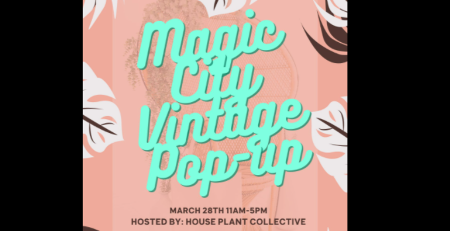 Magic City Vintage Pop-Up
Sun, April 18, 11am-5pm
Cost: FREE
At: House Plant Collective (map)
House Plant Collective is hosting this rescheduled Vintage Pop-up! In addition to all the incredible plants and merchandise that is already available, there will be vendors selling all kinds of cool stuff! The focus will be on mid-century modern items! This is the perfect time to to check out this amazing shop if you haven't done so already! The event is from 11am-5pm, so grab some friends and make a fun afternoon of it!
Click here for more info.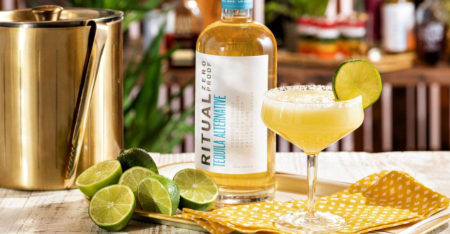 Zero Proof Tequila Tasting
Sun, April 18, 12-9pm
Cost: FREE
At: LeNell's Beverage Boutique (map)
We LOVE the increased availability of non-alcoholic drink options!  Discover this non-alcoholic tequila that's easily subbed in Palomas & Margs for a tasty & satisfying alternative when cutting out or down on the booze. Xanthan gum boosts the body and capsicum fruit & peppercorns mimic the heat of alcohol. Pop by this day for a taste of it in a spirit free Margarita! This is perfect for those who want to abstain from alcohol, but still want to have something tasty to sip on!
Click here for more info.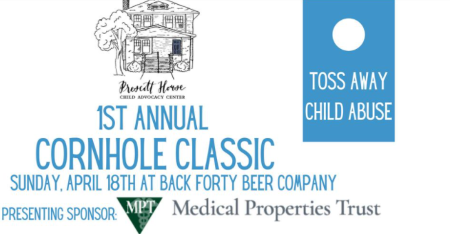 Corn Hole Classic
Sun, April 18, 12-5pm
Cost: Free to attend/$50 per team in advance
At: Back Forty Beer Co. (map)
Join in for this SOCIAL cornhole tournament supporting the Prescott House! Tournament format is Round Robin with Playoffs for top teams. All teams are guaranteed 4 cornhole matches. Compete for awesome prizes and help out a great cause! The weather should be perfect for this event! Do you have the skills needed to win?!
Click here for more info.