Weekend Roundup: April 8-11, 2021
Weekend Events: April 8-11, 2021

There may be some April showers, but don't let that stop your fun!
While we are keeping a watchful eye on the weather, yet again, there are plenty  of great events to do this weekend! Check out the list and plan out your fun. Whether it's Opera in the park, a food truck rally, or a cornhole tournament, there's bound to be something to entertain you!
#RUhappenin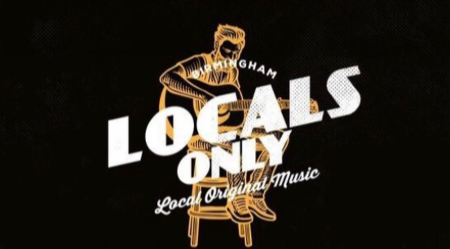 Locals Only
Thursday, April 8, 7pm
Cost: Free admission
At: Tin Roof (map)
The April edition of Locals Only at Tin Roof is here! Head out to the patio this Thursday for a great time and some local music! This month's featured artists are Robert Abernathy and Who Shot Lizzy?. The event is sponsored by Redmont Distilling which means they will have some amazing cocktails to choose from! Support local musicians and have a great time with your friends!
Click for more info.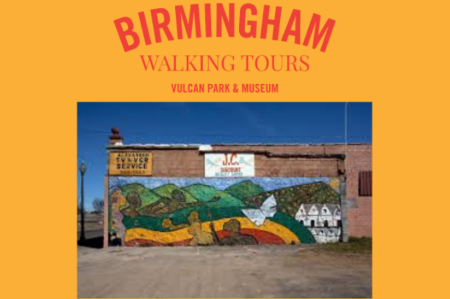 Birmingham Walking Tours: Center Street
Sat, April 10, 9am-11am & Sun, April 11, 2:30-4:30pm
Cost: $40/$25 for members
At: Center Street (map)
Created in partnership with longtime residents of Center Street, this tour focuses on civil rights history. The area became known as "Dynamite Hill" because so many bombs were placed here to try to scare leaders during the Civil Rights Movement. Learn about the important work of those in this neighborhood, the effects of red-lining and the conditions that changed both the neighborhood and the future of Birmingham. Officially designated a part of the Civil Rights Trail, the tour illuminates a significant time and place in Birmingham's history.
Click for more info.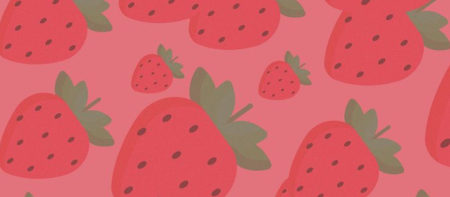 Pepper Place Market
Saturday, April 10, 7am-12pm
Cost: FREE
At: Pepper Place (map)
The Spring market season starts this weekend! Head to Pepper Place and visit all of your favorite local vendors. Stock up on fresh produce for the week and check out some cool arts and crafts! They will still have curbside pickups and the Birmingham mask ordinance will still be in effect. (Pets are also not allowed at this time.) This is possibly our favorite way to start a Saturday in Birmingham!
Click for more info.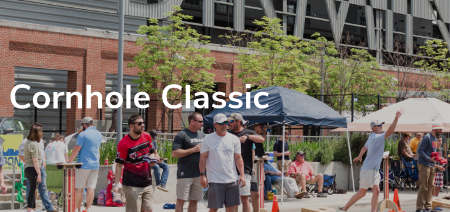 The 9th Annual Bell Center Cornhole Classic
Saturday, April 10, 10am
Cost: Free to attend/ $25 pp to register
At: The Bell Center (map)
Hosted by their Junior Board, The Bell Center Cornhole Classic is a round-robin tournament that will keep your cornhole skills intact during tailgating off-season. Top social teams will advance to single elimination playoffs for a chance at great prizes and gift cards. This year the event will be at The Bell Center. You'll have a great time throwing bags, eating delicious food and listening to great music! Food will be available for purchase from local food trucks! So, make sure you choose your teammate wisely and get ready for a great day! Come out and help support The Bell Center Early Intervention Programs! Admission is FREE for friends, supporters and fans of cornhole.
Click for more info.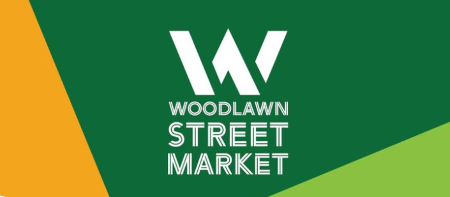 Woodlawn Street Market
Saturday, April 10, 10am-4pm
Cost: FREE
At: Woodlawn Street Market (map)
One of our favorite street markets is back! Head to the heart of Woodlawn (55th St. S) to experience this hidden gem of a market. They always have great vendors, delicious food, and music. You can usually check out some incredible dance offs in the parking lot! If you haven't been to this market before, you are missing out!
Click for more info.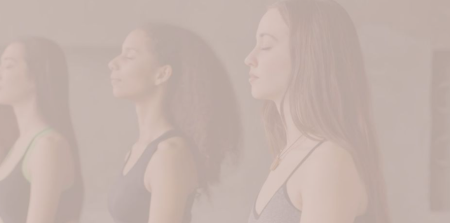 Rooftop Yoga
Saturday, April 10, 10:15am
Cost: $10
At: The Hive (map)
Whether you're an experienced yogi or a beginner, Yoga works for everyBODY! Whitney Renfroe, Director of Formations Dance Company will lead the group in Vinyasa Yoga on Saturday, April 10th from 10:15-11:15am. $10 (Cash/Venmo) per mover at the door. Grab a friend, bring your own mat, and when you're done, grab brunch and a refreshing drink downstairs!
Click for more info.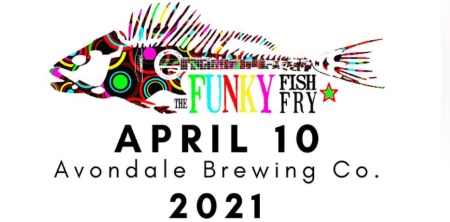 Funky Fish Fry
Saturday, April 10, 11:30am – 5:00 pm
Cost: $10-$25
At:: Avondale Brewing Co. (map)
The Funky Fish Fry is held in April of every year to celebrate Autism Awareness Month. Thrown by Mitchell's Place and Autism Society of AL, this event is in  support of children and adults affected by autism. Come enjoy live music, fresh food, and Avondale brews! This is both a family friendly and pet friendly event! Get your fry on!
Click for more info.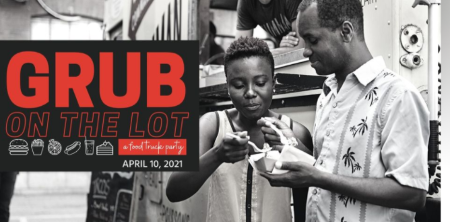 Grub on the Lot: Vol 2
Saturday, Apr 10, 6pm-10pm
Cost: Free to attend
At: Parking Lot by Good People/Regions (map)
Grub on the Lot is a food truck extravaganza in the Parkside area of Downtown Birmingham. Music will be blasting, pictures will be snapping, people will be dancing, and food will be served by Birmingham's finest food trucks. You've probably been to a food truck event before, but you haven't attended one like this. They want you to have the TIME OF YOUR LIFE by eating, dancing, shopping and playing games! You can capture every moment with Instagram Booths, on-site photo shoots, and more!
Click for more info.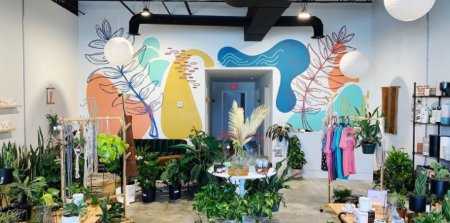 Yoga + Plants
Sunday, April 11, 11am
Cost: $12
At: Houseplant Collective (map)
End your weekend right! Yogi Alex Paige will be hosting a Yoga + Plants session in the front lot of House Plant Collective this Sunday, April 11th at 11am. The Yoga session is $12 per person. Please bring your own mat and water. Don't forget to check out all the verdant plants and cool merch inside the store!
Click for more info.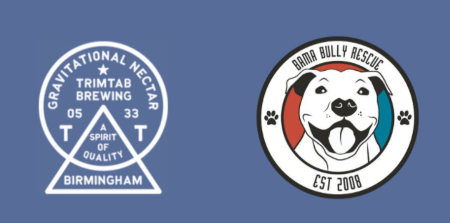 Brews with Bama Bully Rescue
Sunday, April 11, 12pm
Cost: FREE
At: TrimTab Brewing Co. (map)
Trim Tab Brewing is opening their patio to Bama Bully Rescue fans and family. Trim Tab, known for their expressive IPAs, experimental stouts, and fruited sours is a super fun place to start your lazy Sunday afternoon - with your furry best friend, of course! Great brews for a great cause!
Click for more info.