Birmingham Events: April 27-30
Art, Food, and Fun! This weekend has it all!
Magic City Art Connection returns to Sloss Furnaces this weekend along with Corks & Chefs! There are also a couple of Crawfish Boils, a Legion Game, and so much more happening all around Birmingham!  Check the list below for all the fun!
#RUhappenin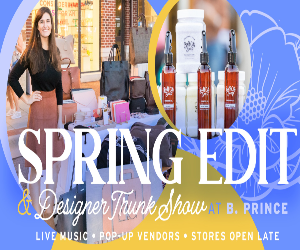 Spring Edit
Thurs, Apr 27, 5:30pm-7:30pm
Cost: FREE
At: Lane Parke (map)
The third-annual Spring Edit is here! Enjoy bites from LadyBird Taco and siips from Sol y Luna and Melt! Grab a Shopping Pass with special deals and extended hours from Lane Parke retailers. Wild Honey Flower Truck will be on site and there will be plenty of live music for you to enjoy! We always love these FREE events!
Click here for more info.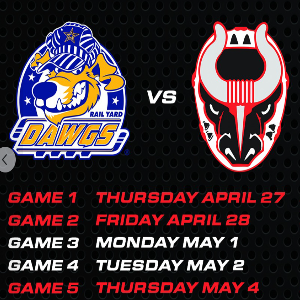 Birmingham Bulls Championship Series!
Thurs, April 27, 7pm
Cost: $15
At: Pelham Civic Complex (map)
The Birmingham Bulls are playing for the championship! Tonight is the first game in their series against the Roanoke Rail Yard Dawgs. Show up in force to support our Bulls hockey team! Tickets start at just $15. This is such a fun way to spend and evening with friends and family as the action heats up the ice!
Click here for more info.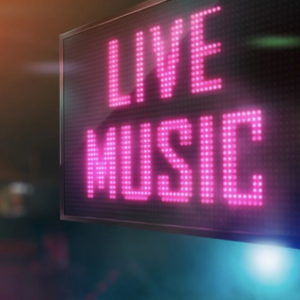 Wild Roast: LIVE BAND Karaoke!
Fri, April 28, 7pm
Cost: $15
At: Wild Roast Cafe (map)
You take lead vocals on our stage with a real, live band playing behind you! Wild Roast will have dozens of songs to pick from across several genres. Live the dream of being a star and singing with a band behind you!  Tickets are $15 per person. Outside beverages will be allowed. Doors open at 6pm, music starts at 7pm. Our friends James Brown and Will Lochamy are just two of the people who will be in the band!
Click here for more info.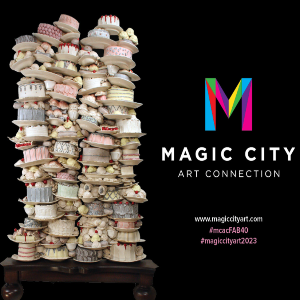 Magic City Art Connection
Fri, Apr 28 - Sun, Apr 30
Cost: $11 for all 3 days
At: Sloss Furnaces (map)
The spring art festival will be returning to Birmingham's Sloss Furnaces National Historic Landmark for its 40th year! Take in the Festival's sights, sounds, tastes, and aromas at this storied, rustic, industrial backdrop central to our city's skyline. 165 Juried Artists from the state, region, and around the country will contribute to the show's vibrant contemporary art, culture, creativity, entertainment, and fun! Enjoy special activities for both kids and adults!
Click her for more info.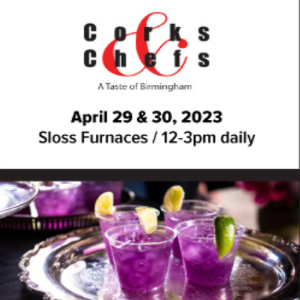 Corks & Chefs 2023
Sat, Apr 29 and Sun, Apr 30, 12pm-3pm
Cost: $50/day or $85 for 2 days
At: Magic City Art Connection (map)
Corks & Chefs returns as part of Magic City Art Connection! There are two sessions to choose from. You'll get to sample food from multiple Birmingham restaurants as well as wine and cocktails! This is a separately ticketed event, but your tickets includes a 26th annual commemorative glass (15 oz stemless wine glass), One (1) Plate for each Culinary Tasting Table, Unlimited Wine & Beer Sampling, Cocktail tastes from Participating Bars, access to Tasting Seminars (limited seating), PLUS 3-day Admission to Magic City Art Connection!
Click here for more info.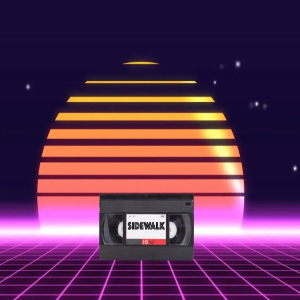 VHS Time Machine
Fri, Apr 28, 8pm
Cost: FREE
At: Sidewalk Cinema (map)
*NO TICKETS REQUIRED, SEATING IS FIRST COME, FIRST SERVE*
Join Sidewalk Cinema for the first ever VHS Time Machine! Sidewalk programmers will randomly select a vintage title from their personal VHS library and we'll screen it directly from VHS. Deep cuts, rarities, out of print titles and classics - the wheel of fortune can land anywhere. Any and all genres are possible. Take a trip back to a simpler time before the algorithm had control. Beware tracking issues likely! Free!
Click here for more info.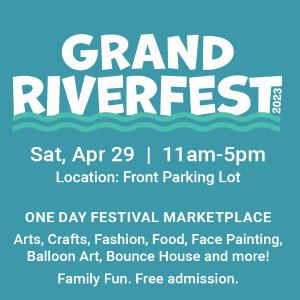 Grand Riverfest
Sat, Apr 29, 11am-5pm
Cost: FREE
At: The Shops of Grand River (map)
One-day Festival Marketplace Fashion, Food, Face Painting, Balloon Art, Bounce House, and More! If you're looking for some fun this Saturday, check out The Outlet Shops of Grand River. They will be hosting their semi-annual Grand RiverFest!  James Spannd will be doing a book signing and Saw's BBQ will be hosting live music and crawfish boil! (required) Enjoy this one day marketplace featuring local vendors, arts, crafts, face painting, balloon art, and bounce houses. Also, snap a photo with Spiderman, Isabella from Encanto, Rapunzel and Tinkerbell. No admission charged for Grand RiverFest.
Click here for more info.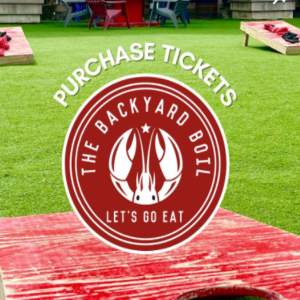 Annual Crawfish Boil at The Backyard
Sat, Apr 29, 10am-10pm
Cost: $5-$40
At: The Backyard at Leeds (map)
In conjunction with the Grand Riverfest, Saw's and The Backyard will be hosting live music and a crawfish boil! The pricing is just $10 - Adults / 12 & Above, $5 - Kids / 5-11, and FREE for Children 4 & Below! $40 allows you to upgrade to an ALL YOU CAN EAT CRAWFISH PASS which also includes: Backyard access to the outside yard space, All-day mini golf pass, numerous live music acts, bounce house, large inflatable obstacle course, AND a movie ticket to April 29th's featured film at the drive-in!
Click here for more info.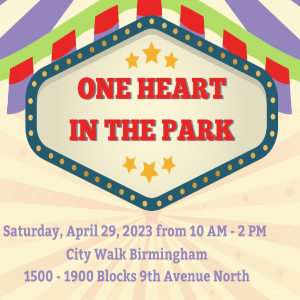 One Heart in the Park
Sat, Apr 29, 10am-2pm
Cost: FREE
At: City Walk Bham (map)
A family friendly event to commemorate National Crime Victims' Rights Week 2023 with over 30 support and services agencies participating with advocates and information available to benefit community members affected by violent crime. Join in to support this effort and your commitment to a safer community. Held at the new and exciting City Walk Birmingham with activities that the whole family can enjoy! Opening at 10:00 am until 2:00 pm with special events planned throughout the day.
Click here for more info.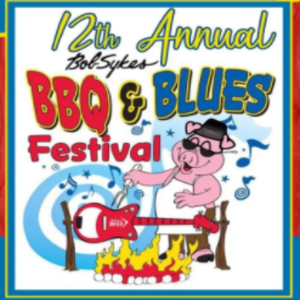 Bob Sykes BBQ & Blues Festival
Sat, Apr 29, 12pm-8pm
Cost: $20/$25 day of
At: DeBardeleben Park (map)
Bob Sykes is hosting the 12th Annual BBQ & Blues fest in the heart of Bessemer! This event always has fantastic food and, of course, some incredible Blues music. Bring the family and get ready for a great time.  There will also be kids activities on site. The proceeds will benefit a local charity.
Click here for more info.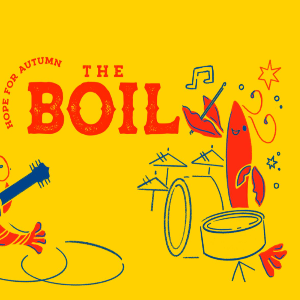 Hope for Autumn Foundation Crawfish Boil
Sat, Apr 29, 3pm-9pm
Cost: $50 adults
At: Ross Bridge (map)
The 2023 Hope for Autumn Foundation Crawfish Boil will be held on April 29, 2023 on the Main Green of Ross Bridge. This community favorite event will be an afternoon of food and fun, with live music and plenty of activities for the kids! Proceeds from the event assist families battling childhood cancer in Alabama and fund childhood cancer research at Children's of Alabama. All you can eat crawfish prepared by Louisiana native, John Hein. There will be hamburgers and hot dogs for the kids, as well as bounce houses, face painting, DJ, and balloon artists. Soda and water will be provided, bring your own adult beverages. Live music by The Divines and Pioneer Chicken Stand. Tickets are $50 online. Children 5-12 are $20, under 5 are free.
Click here for more info.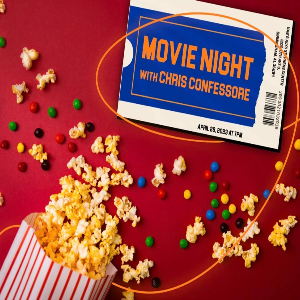 Movie Night with Chris Confessore
Sat, Apr 29, 7pm
Cost: $12-$50
At: Alys Stephens Center (map)
The Alabama Symphony Orchestra will be performing music from Edward Scissorhands, Batman (1989), Out of Africa, Gremlins, Jurassic Park, Aladdin, Titanic, and more! They will shine a spotlight on classic movies from the 80s and 90s! Get your popcorn ready as the ASO and Principal Pops Conductor Chris Confessore share music from your favorite film scores. This is an event that kids will love!
Click here for more info.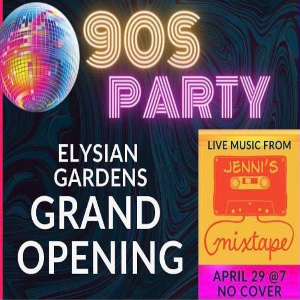 Grand Opening Party of Elysian Gardens
Sat, Apr 29, 7pm-11pm
Cost: FREE to Attend
At: Elysian Gardens (map)
Join in and celebrate the Grand Opening of Avondale's new whimsical garden bar! There will be food, drinks, sculptures, and live 90s music by Jenni's Mixtape! Dance and sing along to all of your favorite songs from the coolest decade…covering artists like Alanis Morissette, Weezer, RadioHead, Fiona Apple, Nirvana, and Pearl Jam! This is such a fun venue and it's the perfect time to check it out if you haven't already!
Click here for more info.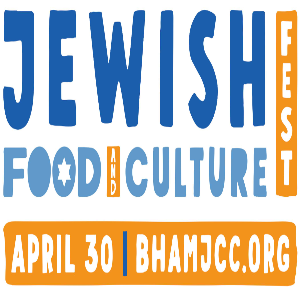 Jewish Food and Culture Fest
Sun, Apr 30, 11am-3pm
Cost: FREE to attend
At: Levite JCC of Birmingham (map)
The Jewish Food and Culture Fest is one of B'ham's favorite outdoor food events. The gathering is also an opportunity to celebrate the 75th Yom Ha'Atzmaut (Israeli Independence Day). Volunteers will prepare all of your favorite foods from recipes that have been passed down for generations: brisket, falafel, corned beef, matzah ball soup, and rugelach (to name just a few)! Head to the JCC and enjoy this fantastic festival!
Click here for more info.
Heights Hangout
Sun, Apr 30, 2pm-7pm
Cost: $10; kids 12 under free
At: Cahaba Heights (map)
Enjoy live music, kids zone, pop-up shops, sponsor booths and more at Heights Hangout 2023! Tickets are $10 at the gate; proceeds benefit the ongoing Beautification of Cahaba Heights through the Cahaba Heights Merchants Association. Arm Bands Required for Adults & Children. There will be sales of Troup's Pizza, FoodBar, The Fig Tree & Local Roots, and a Kids Zone as well as Live Music from Hit Radio Live(2-5) & Purple Madness(5-7)!
Click here for more info.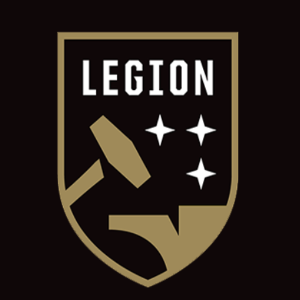 Birmingham Legion FC vs. Hartford Athletic
Sun, Apr 30, 4pm
Cost: $10+
At: Protective Stadium (map)
Round out your weekend at Protective Stadium and cheer on Legion FC as they take on Hartford Athletic! It's going to be a SUNDAY FUNDAY with bounce houses and a hot dog deal! These matches are always SO much fun! Let's HAMMER DOWN!
Click here for more info.