Birmingham Events: April 28-May 1
Food Festivals, Honda Indy Grand Prix, and more!
This weekend we are so excited to be judges for the Gumbo Gala at Cahaba Brewing!  There are so many great events for you to attend! In typical Birmingham fashion a lot of the events are centered around delicious food! We will definitely be hitting up the St. Elias Middle Eastern Food Festival!  Check below and start planning your weekend fun!
#RUhappenin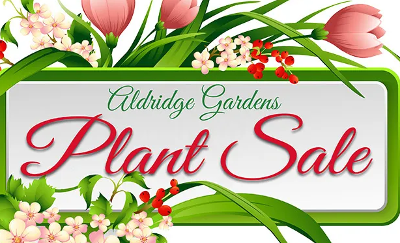 Annual Spring Plant Sale
Thurs-Sat, Apr 28 - 30, Times ary
Cost: FREE to attend
At: Aldridge Gardens (map)
It will be perfect weather for this event! Head to the Aldridge Gardens in Hoover and shop over one hundred types of plants! This event runs Thursday through Saturday and will feature some fantastic vendors including: Raspberry Jam, Big Love Soap Co., & Richard's Birdhouses. Food vendors will be on site as well as Walking Tree Bonsai! Go have fun and get a few plants to take home!
Click here for more info.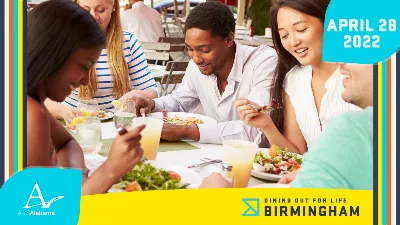 Dining Out For Life
Thurs, April 28
Cost: Varies
At: Participating Restaurants
This Thursday you can contribute to the local fight against HIV/AIDS by simply dining out at a participating restaurant.  The COVID-19 pandemic has hit our local restaurant industry hard, so please help us thank our local restaurants for their years of generosity to our cause by dining in or getting carry out from these generous eateries on Thursday, April 28th. Search for participating restaurants by location, cuisine type, or meals served. Make your reservations soon and remember to support these amazing restaurants throughout the year. They truly make a difference in our communities!
Click here for more info.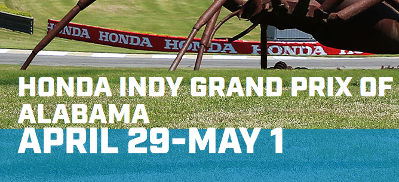 Honda Indy Grand Prix of Alabama
April 29 - May 1
Cost: $20+
At: Barber MotorSports (map)
Come watch 90 laps for 270 miles of extreme Formula 1 excitement!  Barber is SUCH an incredible track and it is so cool that we get to host IndyCar Racing right here in the magic city! This is such a thrilling event to experience. Quite a few of the ticket options are already sold out, but there are still some ticket options available.  Get over to BarberMotor Speedway and enjoy the excitement!
Click here for more info.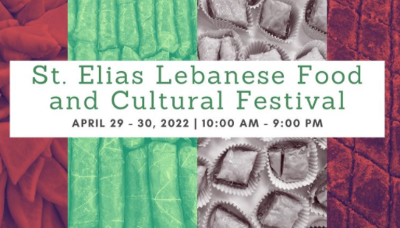 St. Elias Lebanese Food and Cultural Festival
Fri, Apr 29- Sat, 30
Cost: FREE to attend
At: St. Elias Maronite Catholic Church (map)
St. Elias Maronite Catholic Church will celebrate its 24th Annual Lebanese Food and Cultural Festival (and "THE RETURN" of an in-person event!) from 10:00 AM to 9:00 PM, Friday and Saturday, April 29 – 30, 2022! Admission is FREE! Come try homemade Lebanese food for lunch, dinner, or dessert; watch traditional Lebanese dancing demonstrations by our youth; bid on a premium item at the Silent Auction; participate in an informative Church tour; and dabke like no one is watching to a live Lebanese band!
Click here for more info.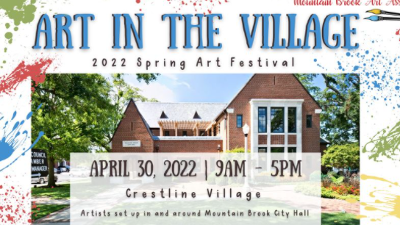 Art in the Village
Sat, April 30, 9am-5pm
Cost: FREE to attend
At: Crestline Village (map)
Mountain Brook's favorite event is back, in an exciting new location!! Well-known for its 40 years on Crestline Field, the Mountain Brook Art Association's Annual Spring art show is moving around the corner to Mountain Brook City Hall in the midst of popular Crestline Village. Local artists, many regionally famous, will sell their fine art in and around City Hall. The location is perfect for spending time at the show and taking in the restaurants and shops just steps away. Crestline is also an Entertainment District, so feel free to grab a beverage on the go (must be 21+) from one of the local restaurants and walk over to Art in the Village!
Click here for more info.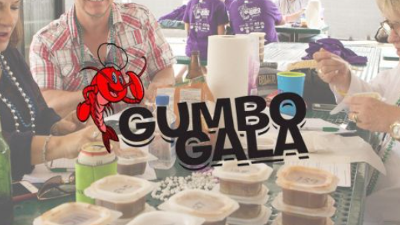 17th Annual Gumbo Gala
Sat, Apr 30, 12pm-3pm
Cost: $20
At: Cahaba Brewing Co (map)
Gumbo Gala is BACK with cook teams, live music and more this year at Cahaba Brewing Company. Join us as we judge the best gumbo event here in Alabama! That's right, we will be eating a ton of gumbo and tasty desserts and you can too! It all benefits Episcopal Place. You'll be able to enjoy lively zydeco music, brightly decorated booths, and tons of fun! It's all happenin' at Cahaba Brewing!
Click here for more info.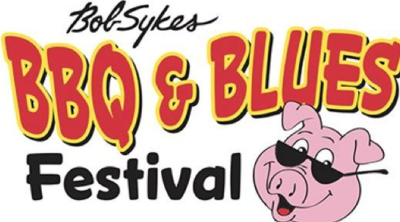 Bob Sykes BBQ & Blues Festival
Sat, Apr 30, 12pm-8pm
Cost: $20/$25 day off
At: Debardeleben Park (map)
This outdoor event celebrates the love of live blues music and Bob Sykes BBQ! Be sure to bring your chair, or blanket and set-up your spot for the day to enjoy talented blues musicians. The line up includes Grammy winning blues legend Bobby Rush and many more great acts! A portion of the proceeds go to a local Alabama charity "Caring Men and Caring Women." Bring your blankets and chairs and enjoy a sunny afternoon of Blues and BBQ!
Click here for more info.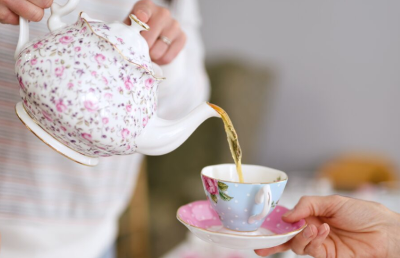 ArtPlay Family Day: Tea Party
Sat, Apr 30, 1pm-3pm
Cost: FREE
At: ArtPlay (map)
Is there anything better than a tea party in the spring? Join Alys Stephens on Saturday, April 30 from 1-3 pm at the beautiful Victorian ArtPlay house for a tea party! Come play games in the gardens with live music while tasting different types of teas! We'll also have colorful arts projects as well as storytime to entertain the whole family. Make sure you stick around when characters from Alice's Even Bigger Tea Party come to say 'hello'!
Click here for more info.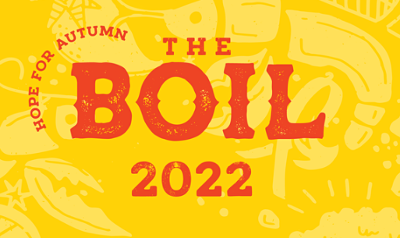 Hope for Autumn Foundation Crawfish Boil
Sat, April 30, 3pm-9pm
Cost: $15-$45
At: Ross Bridge (map)
It's the 15th annual Hope for Autumn Foundation Crawfish Boil, one of the area's most popular family events! With your ticket you can enjoy all you can eat crawfish prepared by Louisiana native John Hein, hamburgers, hot dogs and all the fixings, Pepsi products, tons of kids activities including bounce houses, balloon animals, face painting, a kids' DJ dance party, live music by Undergrounders and Pioneer Chicken Stand. Proceeds from the event benefit families battling childhood cancer in Alabama and funds local childhood cancer research.
Click here for more info.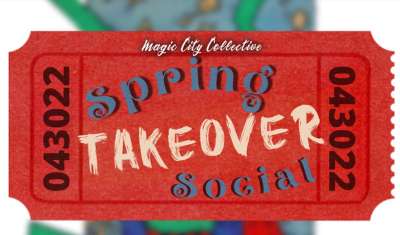 Magic City Collective: Spring Social
Sat, April 30, 7-11:30pm
Cost: $10
At: Ghost Train on 3rd South (map)
Ghost Train Presents Magic City Collective: Spring Social Magic City Collective: Spring Social Takeover Network Mixer! Join them for one of the premier networking events for the Birmingham social scene. Meet some of the key influencers and biggest movers and shakers in town at this fun-filled evening! Enjoy live music and great drinks at the original Ghost Train location!
Click here for more info.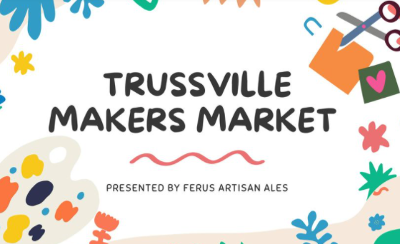 Trussville Makers Market
Sun, May 1, 12pm-4pm
Cost: FREE
At: Ferus (map)
This curated market will feature local artisans and their works. Get a head start on Mother's Day Shopping!  We LOVE hanging out at the Trussville Entertainment District especially when you can enjoy live music, and get some delicious food from one of the restaurants on site!  This will be a great way to spend a Sunday Afternoon!
Click here for more info.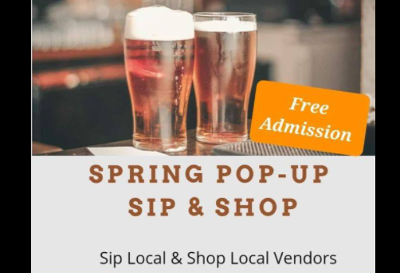 Pre-Mother's Day Sip & Shop
Sun, May 1, 1pm
Cost: Free
At: Birmingham District Brews (map)
Carol's Trunk Show Presents her Spring Pop-Up Market: Sip and Shop! Join in at Birmingham District Brewing for some amazing Local Venders and Great Beer! This is a great way to knock out that Mother's Day gift list!
Click here for more info.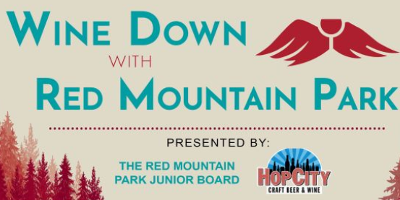 Wine Down with Red Mountain Park
Sun, May 1, 1:30-4pm
Cost: $50+ (fundraiser)
At: Hop City (map)
Enjoy discovering and sampling over 100 different wines poured by knowledgeable wine industry representatives. You'll have the opportunity to taste and learn about wines that appeal to you. You'll also be able to buy or order your favorites on site. Food trucks will be on-site. Wine Down with Red Mountain Park is the second annual signature fundraiser of the Red Mountain Park Junior Board in partnership with Hop City. Proceeds from ticket sales are donated to Red Mountain Park to help maintain park operations and keep Red Mountain Park accessible for everyone in our community.
Click here for more info.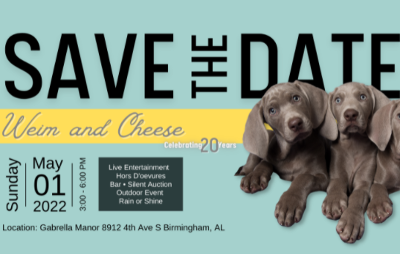 Weim and Cheese
Sun, May 1, 3pm-6pm
Cost: $50
At: Gabrella Manor (map)
It's the 20th year anniversary of Weimaraner Rescue! They are going all out and will have live music, fantastic food, a terrific bar, and amazing items in the silent auction. Join them at the beautiful Gabrella Manor in Birmingham, AL on Sunday, May 1st. While there will be a few special Weim guests of honor in attendance, this is a human-only event. Purchase your tickets today at www.weimrescue.com. 100% of the proceeds go directly to the care of the Weimaraners.
Click here for more info.