Weekend Roundup: April 21-24, 2022
Magic City Art Connection and Corks & Chefs Returns to Sloss!
This weekend is packed with art and food! You'll have a chance to celebrate #nationalpicnicday, take your dog to a Barons game or to the Mutt Strut, and can enjoy Magic City Art Connection/Corks & Chefs at Sloss Furnace!  Have fun for Russell, because he will be participating in the 2nd Annual Sidewalk Film Bad Movie Marathon fundraiser!  Give him some help by sponsoring a meal, 30min nap, or CAFFEINE!  
#RUhappenin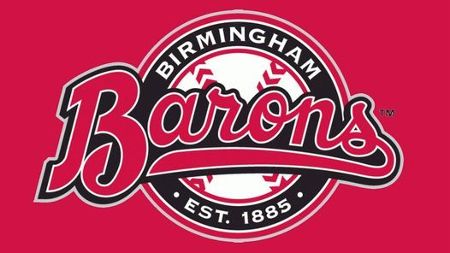 Birmingham Barons vs Biloxi
Tues-Sun, April 19-24
Cost: $10
At: Regions Field (map)
The Birmingham Barons return for their 2nd homestand of the season! This time they  will be taking on the Biloxi Shuckers! This series runs from Tuesday through Sunday and features fun themes like the pet friendly "Wet Nose Wednesday," the ever popular Thirsty Thursday, Friday Fireworks, and more!  This is a great way to enjoy the incredible spring weather!  Let's play ball!
Click here for more info.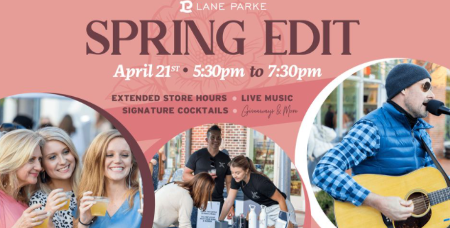 Spring Edit
Thurs, April 21, 5:30-7:30pm
Cost: FREE
At: Lane Parke (map)
This is such a fun event and it's FREE! Check out the current and soon to be retailers (We see you Ignite Cycle!) of Lane Parke. Relax and you explore the shops and enjoy live music, food, pop-ups, and swag! This is a great way to relax on a Thursday night! The stores will have extended hours and there will be specialty cocktails!  Don't miss out!
Click here for more info.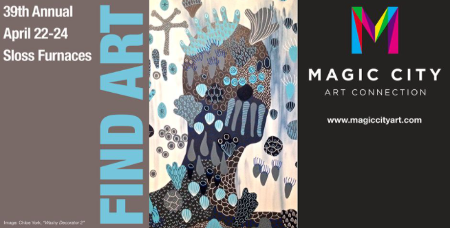 Magic City Art Connection 2022
Fri-Sun, April 22-24
Cost: $12 day/$15 3 day pass
At: Sloss Furnaces (map)
In 2022, the spring art festival will be returning to Birmingham's Sloss Furnaces National Historic Landmark. Take in the Festival's sights, sounds, tastes, and aromas at this storied, rustic, industrial backdrop central to our city's skyline. The 39th year of the festival will spotlight 150 juried, fine artists from the region and around the country alongside the 25th Corks & Chefs: A Taste of Birmingham (get info & tickets!), Imagination Festival art workshops for kids, special exhibitions and art installations, new entertainment district at the Sloss Visitor's Center featuring live music & dance performances on stage plus festival cafe food trucks and vendors, lounging in the open air around Sloss, and much more. Oh, and don't miss Friday Twilight Happy Hour Ticket $25. Here you can Kick off the Festival's 39th year weekend by joining us for a special Twilight Happy Hour Event from 4:00-6:00pm on Friday, April 22 featuring a live performance, a complimentary glass of wine, a charcuterie box to enjoy, and a sunset over the Festival's first day. This $25 ticket also includes entry to MCAC all 3 days!!!
Click here for more info.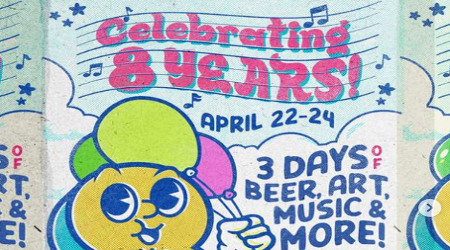 Trimtab Celebrates 8yrs!!!
Fri-Sun, April 22-24, Check for times
Cost: FREE
At: Trimtab Brewing Co. (map)
Our friends a Trimtab are celebrating 8yrs of bringing their awesome vibe to Birmingham! Enjoy FREE music Friday and Saturday, local art, and refreshing brews!  It all kicks off Friday afternoon!  On Sunday from 12-3pm you can enjoy a "Hop Symposium"! For $40 you'll get beer and cheese pairings, 8 IPAs to try, and bottomless brews! Plus, you'll learn a ton about beer! There are only 50 spots available for the symposium, so don't wait!  
Click here for more info.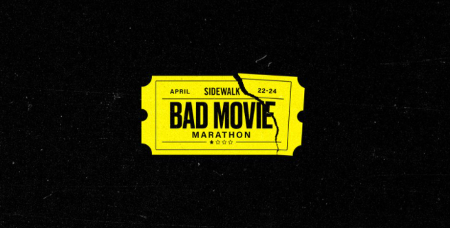 Bad Movie Marathon
Fri, April 22, 7pm until….???
Cost: Free to watch $100 to compete
At: Sidewalk Cinema (map)
Sidewalk's Bad Movie Marathon is a challenge to see who can last the longest during a string of really terrible movies throughout the weekend. Russell is returning for a 2nd year to compete for the win and to raise money for the cinema, helping their educational and outreach programs. Last person standing (or...sitting in their theater seat) wins! Doors will open at 5pm and all participants must check-in at the Sidewalk Cinema no later than 7pm! Registration is open to all and is unlimited, however The Bad Movie Marathon event is only open to 30 participants. You can help Russell out by sponsoring items that will allow him to outlast the competition!  These items include, food, a pillow & blanket, sanctioned 30min naps, thermostat control, CAFFEINE, and the ever coveted "bad movie veto"!
Click here for more info.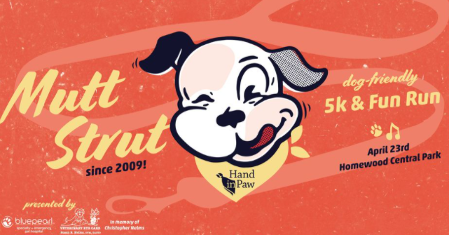 Mutt Strut 2022
Sat, April 23, 8am
Cost: 5k: $30 • 1 mile fun run: $25
At: Homewood Central Park (map)
Mutt Strut is fun fur all! Hand in Paw is excited to announce that the 12th Annual Mutt Strut: Dog-Friendly 5k and 1 Mile Fun Run will take place at Homewood Central Park on April 23rd! Grab your furry friend and join Hand in Paw for a fun day full of exciting race routes, contests and more - all while supporting a great cause! Mutt Strut Vendor Village will be open from 8:00AM-12:00PM and you can enjoy live music as well as some delicious food trucks! Check the link for all the categories you can place in!
Click here for more info.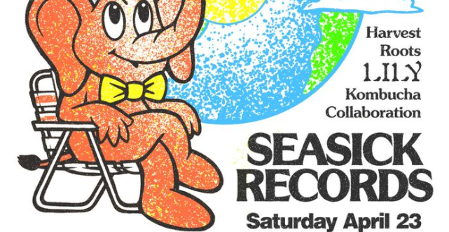 Record Store Day
Sat, April 23, 8am-6pm
Cost: FREE
At: Seasick Records (map)
Record Store Day 2022 is happening on Saturday, April 23 and Seasick Records will be celebrating from 8AM-6PM! Arrive early since people line up at 7am to get a number for the limited RSD releases!  They are teaming up with Harvest Roots Ferments for a special kombucha release as well as a 21+ tasting of Seasick Record Session IPA  from Cahaba Brewing to celebrate Record Store Day!
Click here for more info.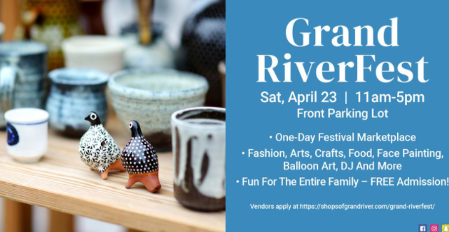 Grand RiverFest
Sat, April 23, 11am-5pm
Cost: FREE
At: Shops of Grand River (map)
Get Ready for the Grand RiverFest! the one-day marketplace is on Saturday, April 23rd, from 11 am – 5 pm at The Outlet Shops of Grand River. Come to shop and stay to play! There'll be arts and crafts, tickets for all-you-can-eat crawfish, live music, and family fun! Enjoy Face painting, bounce houses, Mr. Twister balloons, Golden Retriever Dog adoption, contests, and more!  This will make for a perfect family outing!
Click here for more info.

Corks & Chefs 2022
Sat-Sun, April 23-24, 11:30-1:30 & 2-4pm
Cost: $45 adv/$55 day of
At: Sloss Furnaces (map)
At Corks and Chefs' 25th year, tickets will offer guests entry into a 2 hour tasting session, one of two presented each day with limited capacity.  In 2022, C&C will be showcasing 4-6 Birmingham restaurants, chefs, and caterers each day alongside wine, craft beer, spirits, cocktails, and the return of the seated tasting seminars. This event happens in tandem with Magic City Art Connection!
Click here for more info.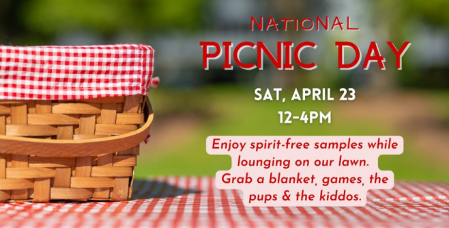 National Picnic Day
Sat, April 23, 12-4pm
Cost: FREE
At: LeNell's Beverage Boutique (map)
Grab the kiddos, friendly pups, a blanket, games & books for an afternoon of lounging on the lawn at LeNell's! Enjoy spirit-free cocktail samples! Chilled non-alcoholic beers, aperitifs, & wines will be available for purchase. If you haven't tried some of these spirit free brews you are missing out! Russell's favorite N/A brew is Lodge Life from Athletic Brewing Company!
Click here for more info.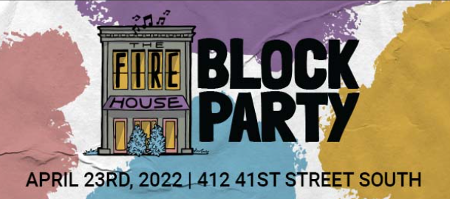 Firehouse Block Party
Sat, April 23, 3-9pm
Cost: $10 adv/$12 at door
At: Firehouse Community Art Center (map)
Come and support Birmingham's music scene as they work to build  Birmingham's musical future.  Every dollar raised goes towards our scholarship fund which offers access to lessons with our city's unique musicians in this one-of-a-kind space. Shaheed and DJ Supreme will kick off the day with a KRU hip hop workshop from 3-4p, followed by performances by Dark Matter, Jackals, Baitman, DMV, Ruffino, Torcon VII, Post Consumer Waste, Pichya, DuJour, Witch's Wall, and The Monastery! They'll have food from Fat Charles BBQ, Simply Sonequa Pound Cakes, and beverages provided by Ono Ice, Grassroots Wine, Cahaba Brewery!
Click here for more info.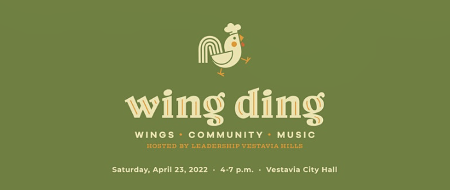 Wing Ding
Sat, April 23, 4-7pm
Cost: $8 adv./$10 door
At: Vestavia City Hall (map)
At this family-friendly event, visitors can enjoy great chicken wings, live music, and children's area full of games and activities. Each year around 3,000 guests celebrate this annual Vestavia tradition. Wing Ding is a chance to come together and celebrate our great community while helping out a worthy cause. 100% of net proceeds from this year's event will go to Youth Leadership Vestavia Hills and other local charities. Over the years Wing Ding has given back close to $100,000 to worthy causes in our community!
Click here for more info.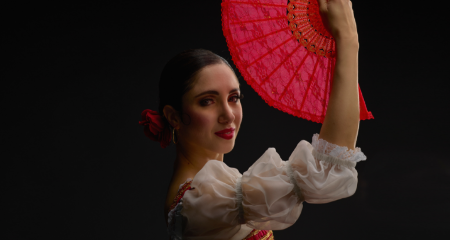 Alabama Ballet Presents: Don Quixote
Fri-Sun, April 22-24
Cost: $45
At: BJCC Concert Hall (map)
Don Quixote is a classical ballet about a nobleman obsessed with stories of ancient chivalry. Don Quixote and his trusty servant Sancho Panza battle imaginary enemies in order to rescue Dulcinea, the lady of his dreams. Danced to live music by the Alabama Symphony Orchestra. This will be an incredible experience! Check the link for available show times.
Click here for more info.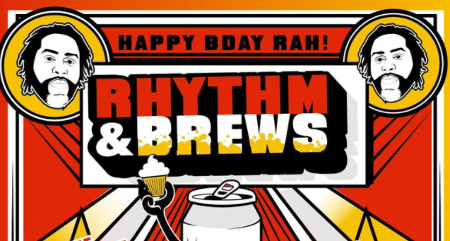 Rhythm and Blues
Sat, April 23, 5-9pm
Cost: FREE
At: Birmingham District Brewing (map)
This Saturday you can relax at Bham District Brews with another edition of Rhythm and Blues! They will be hosting the Shure Shot DJs and will have Backyard Tacos on site with delicious food available for purchase! District is one of our favorite patios to hangout at! Grab some friends and enjoy some brews!
Click here for more info.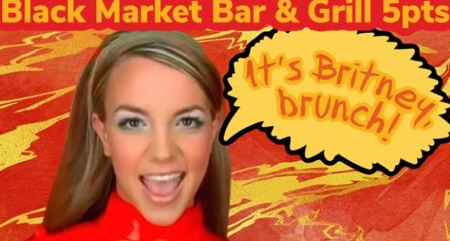 It's Britney, Brunch!
Sun, April 23, 11am
Cost: Free to attend
At: Black Market 5pts (map)
Britney is finally free, and BMB 5pts is throwing her a brunch in celebration! Dress up as your favorite era Brit or other pop diva, and sing your heart out to our favorite classic 90's and 00's pop songs. They will have food and drink specials fit for divas, so get your friends together and come ready to party!
Click here for more info.