Weekend Events Roundup: June4-6, 2021
Summertime is officially here!
Kick of the Summer Season with some Birmingham fun! Vulcan is having is his 117th Birthday celebration, the Barons have a homestand, and there are tons of other great Birmingham events! Check it out!
#RUhappenin
Barons Baseball
Thurs-Sun, June 3-6, Times Vary
Cost: $10+
At: Regions Field (map)
Don't miss your chance to enjoy some Barons Baseball this weekend! Kick things off with Thirsty Thursday, Fireworks Friday, and more! The Barons will be taking on the Tennessee Smokies. We attended the game on Tuesday night and had so much fun! Be sure to go cheer them on at our incredible Regions Field!
Click here for more info.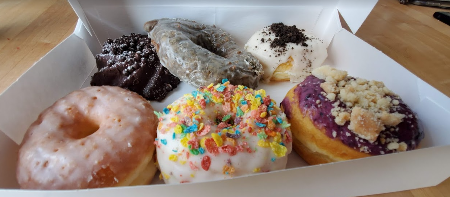 National Donut Day!
Fri, June 4th, All Day
Cost: Free to attend
At: Local Donut Shops
It's National Donut Day! That means deals and special items at local donut shops! Heavenly Donuts is giving away a FREE glazed donut to each customer. Hero donuts is bringing back the limited edition Lemon Icebox Donut! It's also a fantastic opportunity to try out the newest kid on the block, Sons Donuts in Avondale! Treat yo'self!
Check local Donut Shop Pages for more info.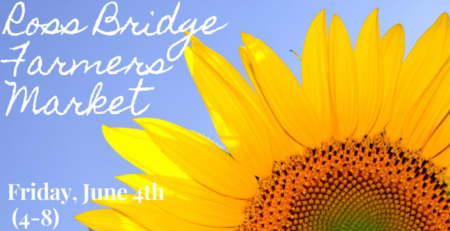 Ross Bridge Farmers Market
Fri, June 4, 4-8pm
Cost: FREE
At: Ross Bridge (map)
This is a free community event that supports local farmers, artisans, & more! You can also enjoy live music by Jordan Beam! They will even have kids face painting! Don't worry about dinner plans, because they will have plenty of food trucks on site to choose from! This is a great way to start the weekend!
Click here for more info.

Little London Grand Opening
Fri, June 4, 4pm-until
Cost: Free to attend (MUST register online)
At: Little London (map)
We are SO excited for our friends at Little London Kitchen! They are finally able to have their grand opening! We attended the soft opening last week and it was so much fun! The place is perfect for hanging out with friends and the food is incredible! The grand opening has just 50 spots available, so be sure to RSVP online if you plan to attend. Oh, and the dress code is "British."
Click here for more info.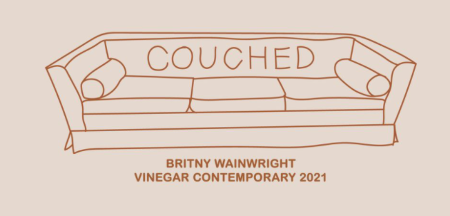 Opening Reception: Couched
Fri, June 4, 5-8pm
Cost: FREE
At: VINEGAR (map)
"Couched" is an exhibition featuring the sculptural work of Britny Wainwright. Fascinated with domestic objects and material mis-performance, the artist combines vinyl and ceramic to support, protect, bulge, and defamiliarize objects. Head over to VINEGAR and enjoy art, food, drinks, and even a DJ at the post reception party!
Click here for more info.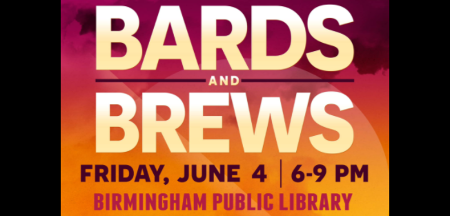 Bards & Brews
Fri, June 4, 6-9pm
Cost: FREE (must register in advance)
At: Bham Public Library Central Branch (map)
Check out some amazing poetry at this edition of Bards & Brews! The event is FREE, but seating is limited to 30 people, so be sure to pre-register! There is always a host of great talent at these events! Some will be Bards veterans and others will be new! Head to the library and show your support!
Click here for more info.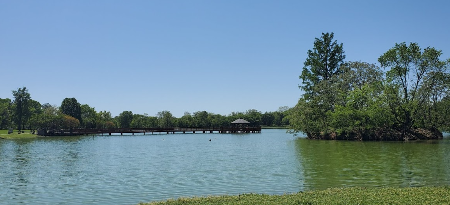 East Lake Fishing Rodeo
Sat. June 5, 8am-1pm
Cost: FREE
At: East Lake Park (map)
Grab your rod and reel and don't forget your bait! The fishing rodeo is back at East Lake park! Get there early and grab a spot along the 1mile track surrounding the 40 acre lake! No fishing licence will be required Saturday! This will be a great event for teaching kids about fishing! It's also the perfect day to explore this hidden gem of a park!
Click here for more info.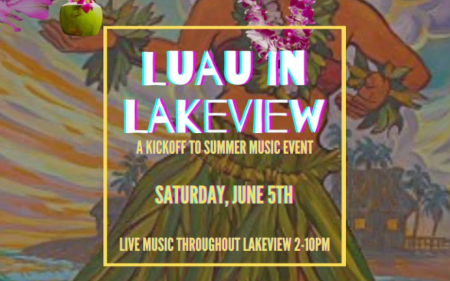 Luau in Lakeview
Sat, June 5, 2-10pm
Cost: Free to attend
At: Lakeview District (map)
Our friends in the Lakeview District are throwing a Luau to kick off Summer! It's free to attend and there will be live music! Each of the bars and restaurants will have specials and some tiki themed drinks! Grab some friends (and a grass skirt) and head over! It's gonna be a lot of fun!
Click here for more info.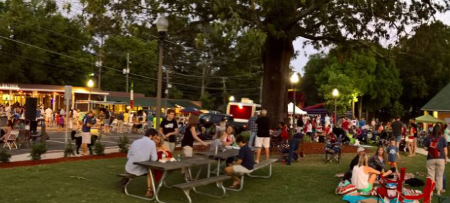 Streetfest
Sat, June 5, 4-9pm
Cost: FREE
At: Patriot Park (map)
Streetfest is a West Homewood festival that is free to attend. Its goal is to highlight the amazing park, local businesses, and neighbors. They will close off Oak Grove, bring in entertainment and leave the rest to the incredible community! You can enjoy live music from Rollin' in the Hay as well as inflatables, picnics, face painting, corn hole, and whatever your crew wants to bring to the table! Don't forget to get some great food from the restaurants by the park!
Click here for more info.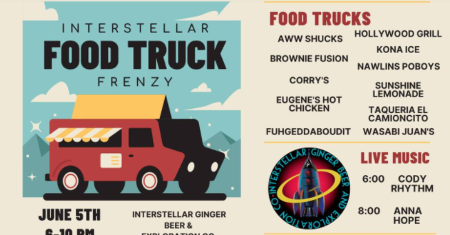 Interstellar Food Truck Frenzy
Sat, June 5, 6-10pm
Cost: Free
At: Interstellar Ginger Beer Co. (map)
Join Interstellar and 10 local food trucks for the Interstellar Food Truck Frenzy! Beer, Bands, Food, Corn Hole, Axe Throwing! Come on!!! It's going to be a great time! They are just down the road in Alabaster, so load up the car and head over!
Click here for more info.
Vulcan's 117th Bday Bash!
Sun, June 6, 1-5pm
Cost: $8/$6 for kids
At: Vulcan Park and Museum (map)
Grab your party hats and come celebrate the Big Guy's 117th birthday on, June 6 from 1-5pm! Enjoy a wonderful Sunday afternoon with entertainment including guest appearances, performances, animal encounters and so much more! Who Dat Sno Cones, Coca-Cola, Simone's Kitchen ATL will be onsite with some delicious grub for the whole family to enjoy. This year a beer and wine garden has been added for adults. Admission is $8 for adults and $6 for children 5-12 (free for Vulcan Park and Museum members and children under 4). Price includes all activities, entrance to the Vulcan Museum, and access to Vulcan's observation tower!
Click here for more info.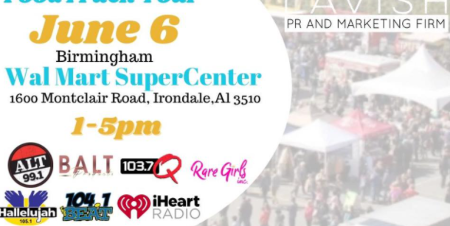 First Sunday Food Truck Tour
Sun, June 6, 1-5pm
Cost: Free to attend
At: 1600 Montclair Rd. (map)
Stop 2 on the First Sunday Food Truck Tour is heading to the Crestwood WalMart on Montclair Road. Join in for delicious food, family fun, entertainment, and a variety of vendors! This event happens every first Sunday of the month! You'll be able to try some of Bham's best food trucks all in one place!
Click here for more info.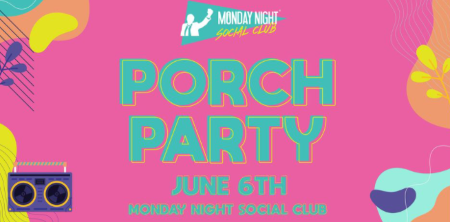 Porch Party
Sun, June 6, 2-8pm
Cost: FREE
At: Monday Night Brewing (map)
Hold onto your slushies, PORCH PARTIES are coming to the Club!  This new outdoor day party hits the patio this Sunday at Monday Night! (Not confusing at all! lol) Enjoy live music, pitcher specials, lemonade and green tea slushies, and handmade and locally made goods from Charm on 2nd! This is a great pre or post Barons game stop!
Click here for more info.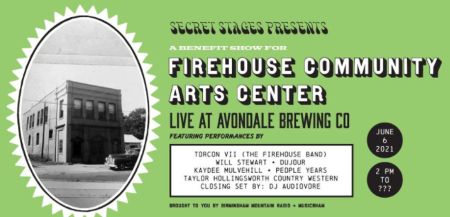 Firehouse Community Arts Center Benefit Show
Sun, June 6, 2pm-until..
Cost: FREE ($10 donation suggested)
At: Avondale Brewing Co. (map)
Secret Stages has teamed up with Birmingham Mountain Radio and MusicBham to present a benefit show for the Firehouse Community Arts Center! This is a FREE SHOW, however a $10 donation is strongly suggested as 100% of proceeds go to Firehouse Community Arts Center. Tickets to Secret Stages 2021 will be available for purchase at the event + you could win a pair of VIP passes to the fest! Head over and enjoy TONS of great live music!
Click here for more info.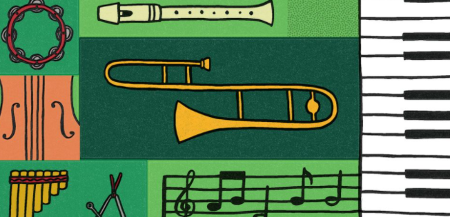 Open Mic Night Benefiting Leukemia & Lymphoma Society
Sun, June 6, 5-8pm
Cost: $20
At: Back Forty (map)
Join in for a night of music, food and drinks on Sunday June 6th at Back Forty's new Barrel Room! It's $20 to listen and just $5 to play! 100% of proceeds will be benefiting LLS with the help of woman of the year nominee Sarah Fisk! Don't miss out on this spectacular night supporting a great cause alongside great people!
Click here for more info.