Birmingham Events: Nov. 19-22
Let's head into another fun weekend!
Everyone is already getting into the holiday season! 2020 needs as much cheer as it can get. This weekend is full of some fun opportunities to get out and enjoy the cooler temps! Check our list and start planning your weekend fun today!
#RUhappenin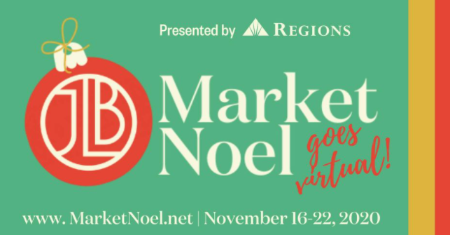 Market Noel 2020
Now-Nov.22, Time Vary
Cost: $15
At: Virtual
The Junior League of Birmingham's Market Noel is back for 2020! This year, due to Covid19, the event is virtual, but you'll still get to shop the same great vendors! Everything can be picked up locally or delivered right to your door!Purchase a general admission ticket for access to the online marketplace or pre-order one of our many party packs! Check the link for some fun virtual activities that will be happenin' all week long! The funds support all the amazing things that JLB does for our community!
Click here for more info.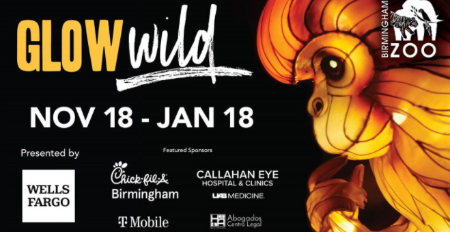 Glow Wild: An Animal Lantern Celebration
Nov 18-Jan 18, Check for times
Cost: $10-$25 (depending on age/night)
At: Birmingham Zoo (map)
Get ready for the Birmingham Zoo's new larger than life illuminated experience, Glow Wild: An Animal Lantern Celebration! This extraordinary event will be held on select nights from 5pm until 9pm during the months of November, December, and January. Guests will be captivated by visually stunning lantern creations of wildlife from around the world. Watch the Zoo come alive with hundreds of marvelous animal shapes of all sizes – from pandas, elephants, cheetahs, polar bears, and whales – soaring up to 30 feet high! Spend all winter long with your Birmingham Zoo and glow wild into the new year!
Click here for more info.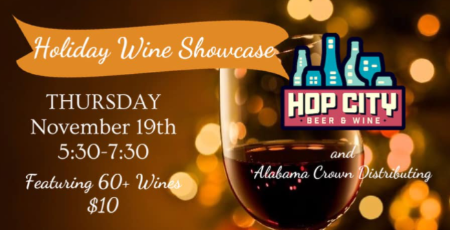 Alabama Crown Holiday Wine Showcase
Thurs, Nov. 19, 5:30 & 6:30pm
Cost: $10
At: Hop City (map)
Join Hop City as they get into the holiday spirit with a wine showcase in collaboration with Alabama Crown Distributing Company. They will be featuring an array of 60+ wines from the Alabama Crown's portfolio including Duckhorn Vineyards, Deutsch Family Wine and Spirits, Huneeus Family Wines, Delicato Family Vineyards, Fredrick Wildman & Sons, and more. Additionally, a curated menu from Chef Nick Carpenter of Porky's Pride Smokehouse will be available for you to enjoy! Tickets are $10 and the ticket cost can be put towards the purchase of 2 bottles of wine at the time of the event! There are two time slots available, 5:30 & 6:30pm!
Click here for more info.
All is Bright Tree Lighting
Thurs, Nov. 19, 6pm
Cost: FREE
At: Vestavia City Center (map)
Head to the Vestavia City Center for their first ever tree lighting ceremony! Santa will be making an appearance and the Vestavia Belles will be there for photos as well! This will be a fun, festive, way to kick off your weekend a bit early!
Click here for more info.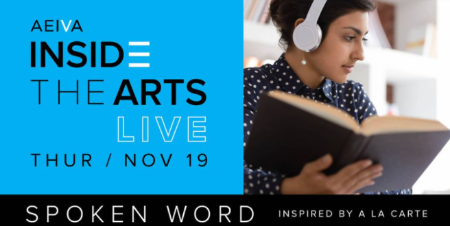 Inside the Arts LIVE!
Thurs, Nov. 19, 6pm
Cost: FREE
At: Online
Join artists Ashley M. Jones, Voice Porter, UAB Associate Professor, Director, Creative Writing, Adam Vines, and UAB students for AEIVA's Inside the Arts LIVE event featuring a special performance inspired by artworks in AEIVA's "A la carte" exhibition. This event is online, so you can enjoy it from the comfort of your home!
Click here for more info.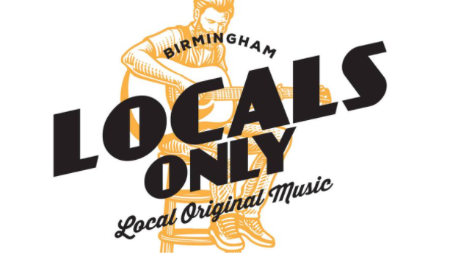 Locals Only: Local, Original, Music
Thurs, Nov. 19, 6:30pm
Cost: Free to attend
At: Tin Roof Birmingham (map)
Tin Roof is hosting some live music dedicated to local artists! Enjoy some drinks on the patio and listen to the great sounds of Sam Rife, Who Shot Lizzy?, and the Matt Bennett Band! This is a FREE show! We love supporting local musicians and this will be a great opportunity to do just that!
Click here for more info.

Harry Potter Trivia Night
Thurs, Nov. 19, 7pm
Cost: FREE
At: Black Market Bar 5pts. (map)
It's time to put your Harry Potter knowledge and fandom to the test and see who the real wizards are. They will have several rounds of trivia questions that either single players or teams can compete in. The prizes include an entire set of Harry Potter books, a Harry Potter tattoo, and HP fan apparel. The BMB bartenders will be serving magical drinks including Butter Beer. True fans won't want to miss this event!
Click here for more info.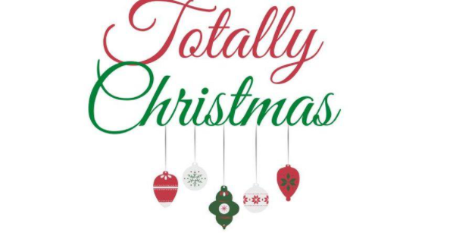 Totally Christmas Market
Fri-Sat, Nov.20-21, 9am-4pm
Cost: FREE
At: Trussville Civic Center (map)
The premiere Christmas Shopping event in the Birmingham Metro Area is back! Join in this Friday and Saturday for local vendors, boutiques, arts & crafts, food and much more! This is a FREE event! Knock out some of your Christmas shopping and support local businesses!
Click here for more info.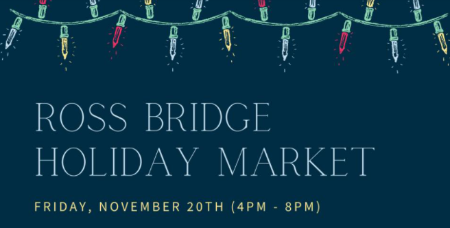 Ross Bridge Holiday Market
Fri, Nov. 20, 4-8pm
Cost: Free to attend
At: Ross Bridge (map)
Get in the holiday spirit & support local farmers, artisans, & more! Please follow the safety precautions that are instructed at the market in order to keep yourself & the community safe as you head over to Ross Bridge. This area always looks amazing during the holiday season!
Click here for more info.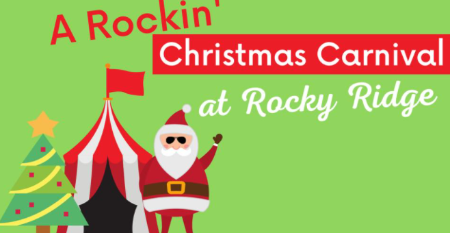 A Rockin' Christmas Carnival
Fri, Nov. 20, 6pm
Cost: FREE
At: Rocky Ridge Plaza (map)
It's time to be jolly in Rocky Ridge with a Christmas Carnival for kids and adults! Grab dinner and drinks while you Rock around the Ridge playing carnival games and collecting tickets! Find the Prize Table at the Vestavia Hills Chamber of Commerce tent and use your tickets to enter drawings for prizes from Rocky Ridge merchants! This will be fun for the entire family!
Click here for more info.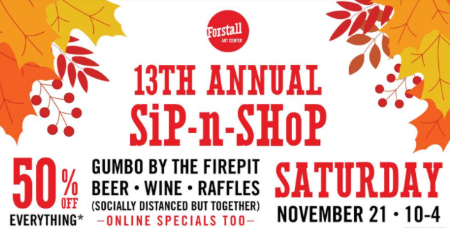 13th Annual Sip-n-Shop
Sat, Nov. 21, 10am-4pm
Cost: FREE
At: Forstall Art Center (map)
This festive event is perfect for the artists in your family! Bring them along or buy some gifts for them! This is the13th Annual Holiday Sip-n-Shop! They'll be serving gumbo & beer by the firepit. All items will be 50% off for one day only! You don't want miss this!
Click here for more info.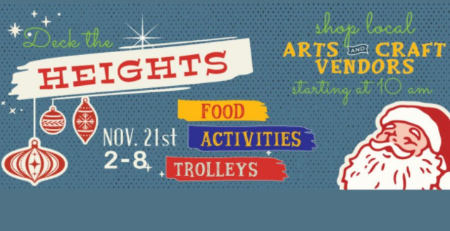 Deck the Heights
Sat, Nov. 21, 10am-8pm
Cost: Free to attend
At: Cahaba Heights (map)
Come join the Cahaba Heights community for a day of family fun and entertainment! Enjoy refreshments, arts & crafts, pop up shops, sales, and holiday cheer from your local merchants. Take a ride through Cahaba Heights on the Heights Express to enjoy the festivities from all the stops. This fabulous event is brought to you by the Cahaba Heights Merchants Association. The merchants will be set up at 10am and the activities begin at 2pm!
Click here for more info.
Holiday Drive-In with Santa
Sun, Nov. 22, 5:30pm
Cost: $30 (includes meal ticket)
At: Grand River Drive-In (map)
It's time for the Holiday Drive-In with Santa presented by Birmingham Mom Collective and Shipt! This event will be held at the Grand River Drive-In on Sunday, November 22 and will feature the movie 'Elf' starting at 7 pm. Santa will also be in attendance on a stage near the snack shack. Families can talk to Santa and take a professional photo with him (from a 6 feet distance) starting at 6 pm. This event will feature swag bags provided by Shipt filled with local goodies for each car that includes a $10 meal voucher provided by UAB Callahan Eye Hospital, an opportunity to meet and take a photo with Santa, and a chance for families to meet with local businesses!
Click here for more info.