Birmingham Events Sept.11-13, 2020
Support your Local Community this weekend!
This weekend has quite a few great events that directly support local nonprofits! Whether it's seeing a film, watching a play, or buying some plants you can do your part to support the Birmingham community. Check the list below and remember that masks are required at all events.  Have a great weekend!
#RUhapennin
Tenet
Thurs-Sun, Sept.10-13
Cost: $9.25-$12.25
At: Sidewalk Cinema (map)
Head to Sidewalk Cinema at The Pizitz to watch the new Christopher Nolan thriller, Tenet! There has been a LOT of buzz around this film and you can watch it while supporting a local nonprofit. Seating is VERY limited, so get you tickets fast, because the showings are sure to sell out! Don't forget to purchase concessions and some extra Sidewalk 2020 merch while you are there!
Click here for more info.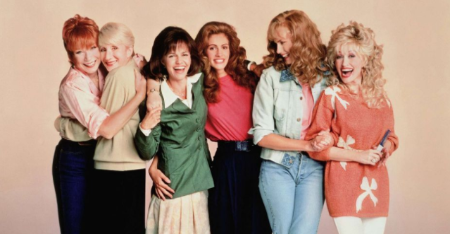 Steel Magnolias
Fri, Sept. 11, 7pm (doors at 5:30pm)
Cost: $10
At: Alabama Theatre (map)
The Alabama Theatre is reopening its doors for the first time since the pandemic! They need all the support that they can get! Go see the southern classic "Steel Magnolias!"  The film starts at 7pm, but doors open at 5:30.  The Mighty Wurlitzer organ will be playing before the film begins. Due to social distancing, tickets will be sold in pods of 2 or 4 to ensure a safe viewing experience. Seriously, if you want the Alabama and Lyric Theatres to remain open, please attend as many of their events as possible and show them some love!
Click here for more info.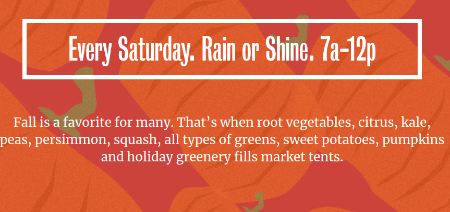 Market at Pepper Place
Sat, Sept. 12, 7am-12pm
Cost: FREE
At: Pepper Place (map)
Kick off the Fall season at The Market at Pepper Place! It's harvest time, so be sure to stock up on all of your favorite Fall produce! While you are at Pepper Place, be sure to get some local crafts and stop by Hop City for some seasonal craft beer! There will be food vendors as well. This might just be our favorite way to start off Saturdays in Bham! Masks are required and pets are currently not allowed, so don't forget!
Click here for more info.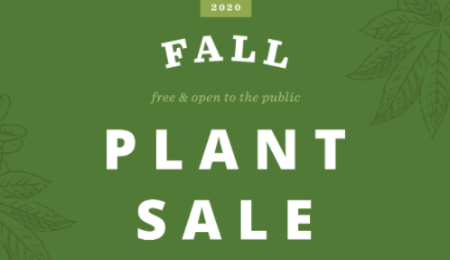 Botanical Gardens Fall Plant Sale
Sat, Sept. 12, 8am-12pm
Cost: FREE to Attend
At: Bham Botanical Gardens (map)
This is one of the BIG fundraisers for Botanical Gardens! Head over to the Gardens this Saturday and stock up on some gorgeous Fall plants. Gardens Members get access to a Friday preview sale from 4-5:30pm. This event has GROWN in popularity over the years and is a Bham favorite! Support the Botanical Gardens and add some Fall color to your yard, porch, or home interior!
Click here for more info.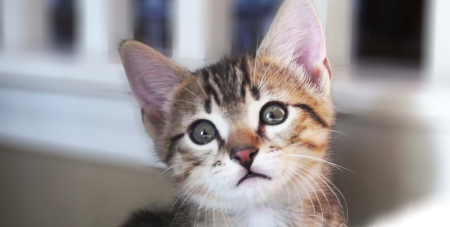 Adoption Event
Sat, Sept .12, 2pm
Cost: Free to Attend
At: Good People Brewing Co. (map)
Oak Leaf Animal Rescue invites you out to Good People for an adoption event! Enjoy your favorite Good People Brew as you play with adorable animals! Hopefully you will find a new furry friend to become part of your family! We know that there will be plenty of animals looking for good homes.
Click here for more info.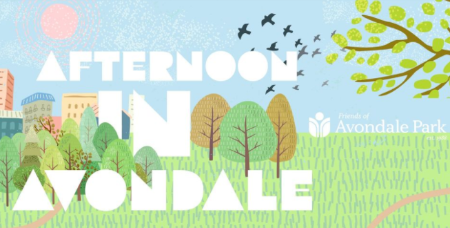 Afternoon in Avondale
Sat, Sept. 12, 4:30pm
Cost: FREE
At: Avondale Park (map)
Come and enjoy an intimate afternoon of songs and storytelling at Avondale Park! Presented in partnership between the Friends of Avondale Park and Red Mountain Theatre Company, this event will include some "Front Porch Plays." This is the PERFECT Saturday event for your family to enjoy! Seating will be limited, so reservations are encouraged!
Click here for more info.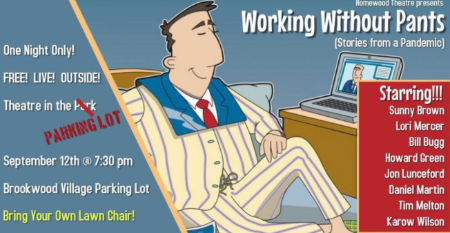 Working Without Pants
Sat, Sept. 12, 7:30-9pm
Cost: FREE (reservations required)
At: Brookwood Village (map)
Homewood Theatre brings you a socially distanced night of entertainment! This is going to be a night of poignant, funny stories from the 2020 COVID-19 pandemic presented OUTSIDE! A fun, safe night of live theatre! Theatre companies have been hit especially hard during the pandemic, so come out and show your support! The event is FREE, but reservations are required.
Click here for more info.