Birmingham Events: Sept. 17-20
Did Someone Say Oktoberfest?!
First, our prayers are with all of those on the Gulf Coast affected by the hurricane. We have family and friends living down in Mobile and we hope that the area recovers as quickly as possible.
In Birmingham, we are getting some cooler temperatures after the rain moves through. This is PERFECT for outdoor activities! We are especially excited about Oktoberfest at Cahaba Brewing and the kick-off of Fiesta 2020! Check below for all the details!
#RUhappenin

Fiesta 2020
Sept 15-Oct. 15
Cost: Varies
At: Virtual
Due to Covid19, and in lieu of the 18th annual festival, Fiesta Birmingham is hosting "30 Days of Fiesta!"  This will be a unique virtual event that will allow our community to celebrate Hispanic heritage in a number of various formats! They will be hosting cooking demos, mixology classes, and tons of other great content! You can even help them raise money by purchasing a "Fiesta in a Box" designed by a local Latino artist and filled with festive goodies and important information and resources! The proceeds go directly to the Fiesta Scholarship Fund!  What a great way to celebrate this beloved Birmingham event!
Click here for more info.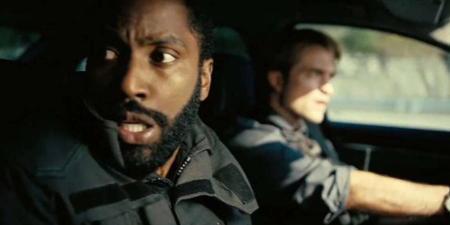 Tenet
Thurs-Sun, Sept. 17-20 Times Vary
Cost: $9.25/$12.25
At: Sidewalk Cinema (map)
I think almost all of us miss going to the movies. Luckily, Sidewalk Cinema is having a limited showing of the new summer hit "Tenent." This film deals with time travel so it's sure to keep you guessing! This is a great time to support Sidewalk Cinema buy attending these shows and buying delicious concessions! Since it's located below the Pizitz Food Hall, you can do dinner AND a movie in one location!  Be sure to wear a mask! From temperature checks to distantced seating, Sidewalk is taking all precautions possible. The seating is very limited, so get your tickets ASAP!
Click here for more info.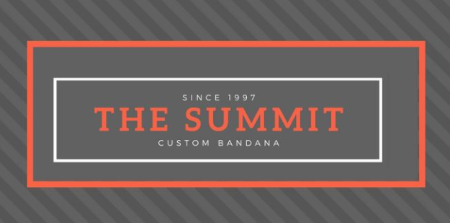 Summit Punch Cards
Now-Oct. 16
Cost: Free to obtain
At: The Summit (map)
Shop at The Summit and get a cool prize! Now through October 16th, you can pick up a Punch Card that can be punched at participating retailers! Once you get 5 punches (no purchase necessary) you'll get a Summit Bandana! This is a fun added perk to shopping at The Summit. Also, we officially have less than 100 days until Christmas, so get some gifts early! Lol
Click here for more info.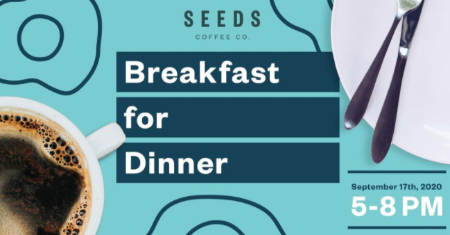 Breakfast for Dinner
Thurs, Sept. 17, 5-8pm
Cost: Free to Attend
At: Seeds Coffee Homewood (map)
Seeds Coffee in Homewood is hosting Breakfast for Dinner every third Thursday of the month from 5-8 PM. This month's Breakfast for Dinner will help raise funds for one of their co-workers, Khiry Young. 100% of the profit made will go to Khiry's Go Fund Me, which is raising money for a handicap accessible van! This is a great way to support a local coffee shop and, more specifically, help out a member of our community!
Click here for more info.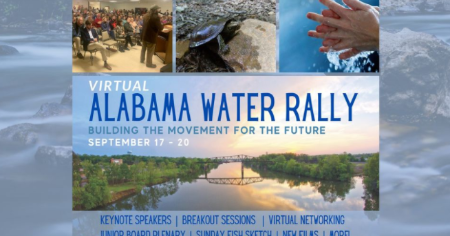 Virtual Alabama Water Rally
Thurs-Sun, Sept. 17-20
Cost: $50
At: Virtual
The virtual Water Rally will consist of live plenaries and workshops featuring breakout sessions. They'll have a few fun networking opportunities as well, PLUS a few surprises you don't want to miss! The goal for the Alabama Water Rally remains the same. Attendees will work together to build effective organizations and alliances for the future we should all want to have: an inclusive, just and equitable future where our communities have clean water, a healthy environment and are prepared to face the challenges of climate change. These conversations are more important than ever before.
Click here for more info.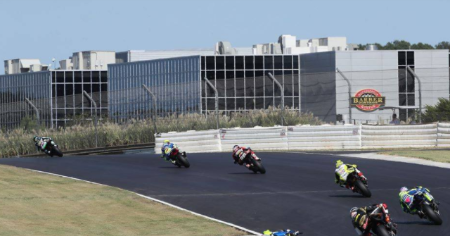 MotoAmerica SuperBike Series
Fri-Sun, Sept. 18-20, Times Vary
Cost: $20+
At: Barber Motor Speedway (map)
The MotoAmerica SuperBike series returns to Barber Motor Speedway! This event is perfect for motorcycle enthusiasts and is family friendly. Tickets start off at just $20. You can watch as bikes race around the track at Barber and check out some cool motorcycles up close! Russell had the privilege of doing a 150+mph ride-along around the track and swears it was the most intense thing he's ever done! Be sure to check the link for all the details!
Click here for more info.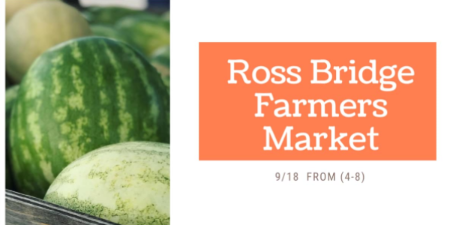 Ross Bridge Farmers Market
Fri, Sept. 18, 4-8pm
Cost: FREE
At: Ross Bridge (map)
Join in for a traditional style market that supports local farmers, artisans, & more! Please follow the safety precautions that are instructed at the market in order to keep yourself & the community safe. The weather should be nice for an evening of supporting local farmers and vendors. There will be a lot of food trucks on sight as well, including Eugene's Hot Chicken. Yum!
Click here for more info.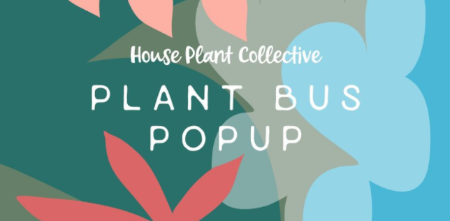 Plat Bus Pop Ups
Fri, 5pm/Sat, 2pm
Cost: FREE
At: Ghost Train (Fri)/Cahaba Brewing (Sat)
One of our fellow Co.Starters Birmingham Grads, House Plant Collective, will be popping up with their awesome plant bus this weekend at two local breweries! Friday they will be at Ghost Train starting at 5pm and Saturday they will be selling plants at Avondale Brewing beginning at 2pm! If you haven't checked out this bus yet you are missing out! They have a fun set up that's great for taking pics and, of course, they have an ever growing selection of plants to choose from!
Click here for more info.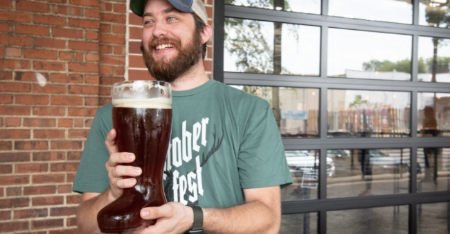 Oktoberfest!
Sat, Sept. 19, 12-10pm
Cost: FREE
At: Cahaba Brewing Co. (map)
Cahaba Brewing is closing down their massive  parking lot for a physically distanced Oktoberfest! Join them and Mom's Basement for good beer, great food, and good times as they celebrate the release of their seasonal Oktoberfest canned beer and the upcoming fall season! There will be food trucks, German Music, vendors, and a Stein Competition! Check the link for the full schedule! Don't forget your masks and lederhosen!
Click here for more info.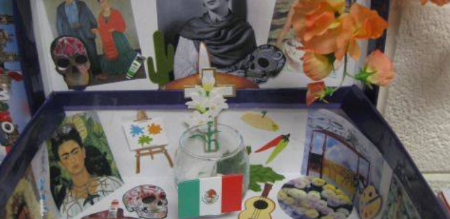 Altar Making Classes
Sat, Sept. 19, 6pm
Cost: $20
At: Virtual
Altar classes are a part of the Dia de los Muertos festival's education outreach. Creating one of these remembrances is a great way to learn more about the traditions of Día de los Muertos and form a personal connection with the holiday. No artistic talent is needed, desire to make a memorial for someone important to you is all that is required. This virtual class provides some of the materials and then allows you to customize your mini-altar to reflect memories of a loved one. This is a great way to learn the history and culture surrounding these colorful expressions of remembrance.
Click here for more info.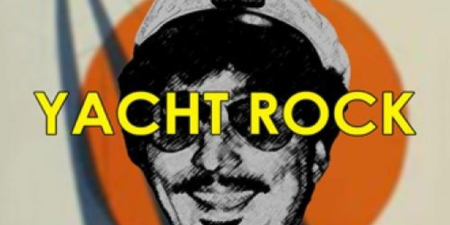 Yacht Rock DJ Night
Sat, Sept. 19, 7:30pm
Cost: FREE
At: Avondale Brewing Co. (map)
Geno will be your captain and will be  taking you on a 70's and 80's musical journey on the Yacht Rock seas Saturday, September 19th at Avondale Brewing Co.! This is a free event and is hosted by Avondale Brewing and Birmingham Mountain Radio.  These events are always a lot of fun and help get rid of the stress from the previous week.
Click here for more info.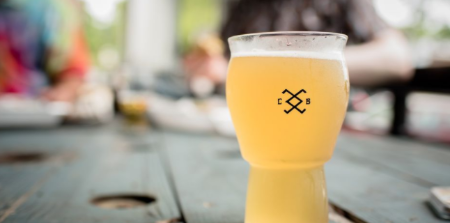 Brunch & Brews
Sun, Sept. 20, 12pm
Cost: Free to attend
At: Cahaba Brewing Co. (map)
Join Simone's Kitchen in the Taproom on Sunday, September 6 and 20 for 'Brunch & Brews'! Simone's Kitchen ATL will be serving up brunch from 12 - 4 and their regular menu from 4pm until they run out! Cahaba Brewing will have live music on the Patio with Jason Grubbs from 1 - 4 and Bloody Mary, Beermosa, and Screwdriver specials all day!!
Click here for more info.