Weekend Events: Sept. 24-27
It's time for some food, fun, and football!
There are some pretty sweet events this weekend! Seriously, there's a new cinnamon roll place opening up! Of course we also have the return of SEC Football! You can get a little wild at Zoo Brews as well. What a way to kick off the official first weekend of Fall!
#RUhappenin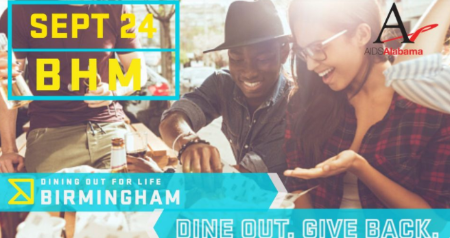 Dining out for Life
Thurs, Sept. 24, 7am-10pm
Cost: Varies
At: Participating Restaurants
Join AIDS Alabama and Birmingham's best restaurants for the 11th annual Dining Out For Life® event on Thursday, September 24th! Help them thank the participating restaurants for their years of generosity and support for AIDS Alabama by safely dining in or getting carryout at a participating restaurant. There's never been an easier (or tasty!) way to make an impact on your community. Dine Out. Give Back!
Click here for more info.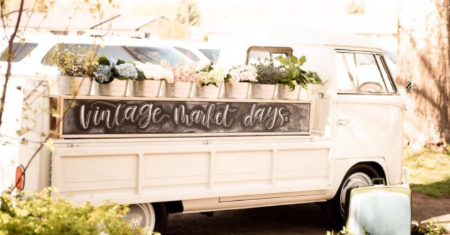 Vintage Days of Birmingham
Thurs-Sat, Sept. 24-26, 10am-4pm
Cost: $11-$15
At: Finley Center  (map)
Vintage Market Days is proud to present 'Road Trip'' coming to the Birmingham Area September 24th-26th! Check out dozens of carefully curated vendors who will be selling food, crafts, clothing, and much more! This event will be inside the Finley Center and social distancing protocols will be in place. Find the perfect items for your Fall and Winter decor while you enjoy shopping with your friends!
Click here for more info.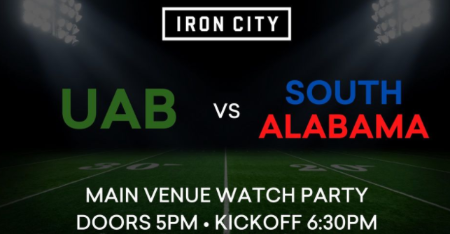 UAB vs South Alabama
Thurs, Sept. 24, 5pm
Cost: FREE
At: Iron City (map)
Join Iron City in the main venue on Thursday, September 24 to cheer on the UAB Blazers versus the South Alabama Jaguars. Doors open at 5PM, kickoff is at 6:30PM. Iron City  will be offering burgers, wings, salads, and drinks for purchase! This is a FREE event. No purchase necessary to attend!
Click here for more info.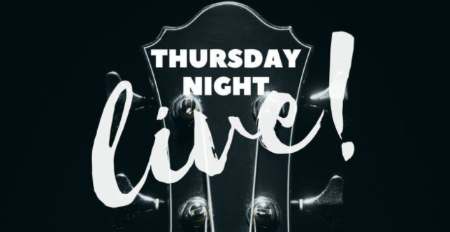 Thursday Night Live
Thurs, Sept. 24, 6-9pm
Cost: FREE
At: The Pizitz (map)
Head to the Pizitz Food Hall this Thursday from 6-8 PM for FREE live music in The Courtyard! Invite a friend, grab dinner from the Food hall, enjoy beverages from The Louis, and kick back and enjoy the live tunes! Rebecca Egeland Band will be performing this week! Don't forget, you have two hours free parking in the covered Parking Deck! Please observe social distancing protocols as you enjoy this experience!
Click here for more info.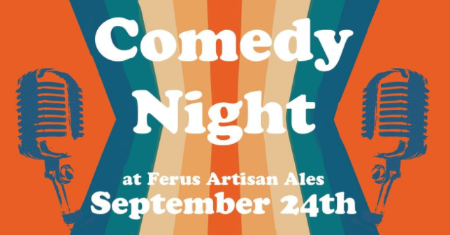 Stand Up! Comedy Night at Ferus
Thurs, Sept. 24, 8-9:45pm
Cost: FREE
At: Ferus (map)
This open mic is for both amateur talent, and visiting national comedians to work on their material (...or to help rebuild their confidence)! You will see people doing jokes for the first time, expanding on current jokes, and sometimes just plain eating it... which is pretty awesome! Regardless, Ferus supports comedy as an Art Form, and as an art form, watch as comedians explore, expand, laugh, and strike gold!
Click here for more info.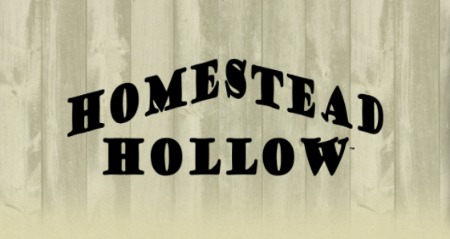 Homestead Hollow
Fri-Sun, Sept. 25-27
Cost: $8/$4 kids
At: Homestead Hollow (map)
Enjoy this great outdoor event that includes, arts, crafts, pioneer demonstrations, food vendors, and a relaxed atmosphere. Homestead Hollow is a favorite festival for the greater Birmingham area. Tickets will be available at the gate and social distancing protocols will be followed.  Get out and enjoy some cooler Fall weather!
Click here for more info.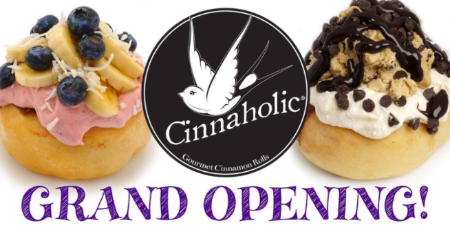 Cinnaholic Grand Opening!
Fri, Sept. 25, 11am-9pm
Cost: Free to attend
At: Cinnaholic (map)
YUM!!! We LOVE cinnamon rolls and Cinnaholic takes them to the extreme! Head to the grand opening this Friday in Hoover and taste some for yourself! We can't wait to try out some of their crazy cinnamon creations! Tell your friends and family and bring your sweettooth!
Click here for more info.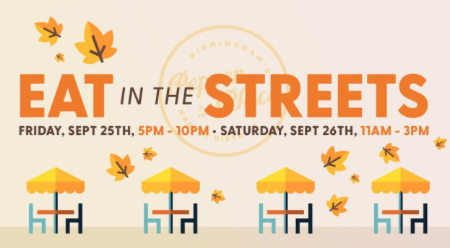 Eat in the Streets
Fri-Sat, Sept. 25-26, 5-10pm/11am-3pm
Cost: FREE to attend
At: Pepper Place (map)
Eat in the Streets is back for not one, but TWO days of delicious food! This week Eat in the Streets heads to Pepper Place! You can enjoy food from The Lumbar and other great restaurants! Head over Friday night, or stay after Saturday's Farmers Market for lunch. Either way, you'll be able to celebrate fall weather with both food and drinks!
Click here for more info.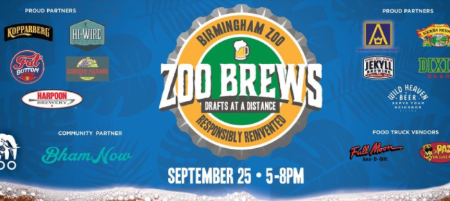 Zoo Brews: Drafts at a Distance (21+)
Fri, Sept. 25, 5-8pm
Cost: $30
At: Bham Zoo (map)
Mark your calendars and join the Birmingham Zoo for Zoo Brews: Drafts at a Distance this Friday! Craft beer lovers will enjoy samples from a fantastic selection of beverages from Alabama Crown's finest specialty brews and wines. Experience breweries from all over Alabama and the southeast while you safely travel through the Zoo. Perfect for adults 21 and up, this event is a responsible reinvented twist on a signature favorite! There are discounts for designated drivers, but you should buy your DD dinner as well for being awesome.  Social distancing will be enforced, but the Zoo is plenty big enough to accommodate a safe event.
Click here for more info.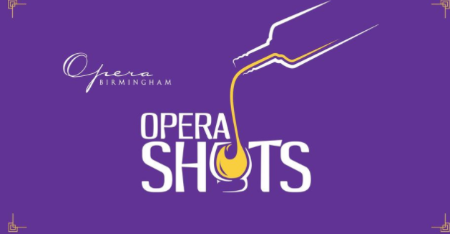 Opera Shots
Fri, Sept. 25, 5:30pm
Cost: FREE
At: Opera Birmingham (map)
Head over to the parking lot of Opera Birmingham (3601 Sixth Avenue South) for a happy hour concert, as they continue their outdoor Opera Shots concert series. Admission is FREE. Bring your own refreshments. Lawn chairs and coolers are welcome. For the health of our patrons, staff and performers, masks are required at the event, and social distancing will be in effect. This is an annual series of casual pop-up concerts throughout the community, held in unexpected places and designed to break down the stereotypes of opera. Opera Shots concerts feature members of the Opera Birmingham Chorus and surprise guest artists presenting an open-mic-style concert of the greatest hits of opera and musical theatre.
Click here for more info.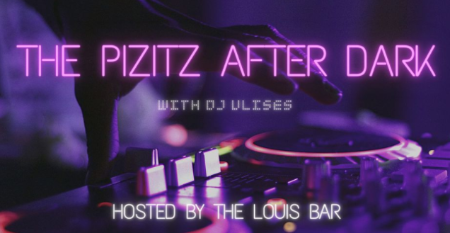 Pizitz After Dark
Fri, Sept. 25, 7-11pm
Cost: FREE
At: The Pizitz (map)
The Pizitz is ready to turn the lights down and turn up the volume! This event only occurs once each month from 7-11 PM. Help them welcome local DJs to bring the beats to The Food Hall. Please remember masks are required in the Food Hall when you are not eating or drinking. Get ready to have a great time! Oh, and don't forget about the 2hrs of FREE parking in the covered parking deck!
Click here for more info.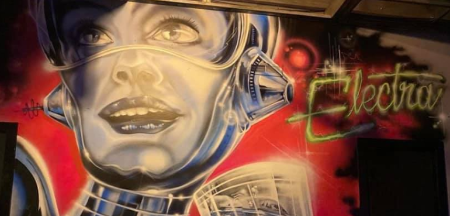 String Theory is Back!
Fri, Sept. 25, 7:30-10pm
Cost: Free to attend
At: Electra (map)
Birmingham has a new bar with a stellar outdoor patio! The members of String Theory  are THRILLED to be able to play together again for everyone in this strange new world. They always put on an incredible show! Be sure to check the event page on Friday as the show will be weather dependent and space is limited to keep everyone safe.
Click here for more info.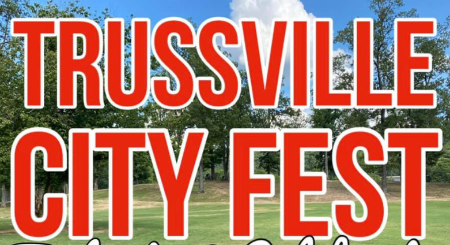 Trussville City Fest
Sat, Sept. 26, 8am-until
Cost: FREE
At: Main St. Trussville (map)
Trussville City Fest is a fun, family event in historic downtown Trussville. This year, the 40-year-old event is getting a new look, new location, free admission and a new hometown feel! The theme is "tailgating and celebrating" in honor of the kick-off of football and the City of Trussville's Bicentennial celebration. This year's festival will be held on Saturday. Activities will be located at Veteran's Park, all along Main Street and at the new Entertainment District.
Click here for more info.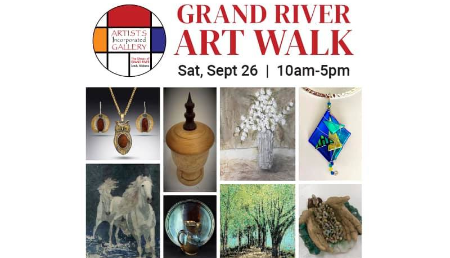 Art Walk at Grand River
Sat, Sept. 26, 10am-5pm
Cost: FREE
At: Shops at Grand River (map)
The Shops at Grand River are preparing for a one of a kind art walk! All work will be displayed outside through the center. Head over to browse and pick up some amazing local pieces of art! This is a great way to support multiple local artists at a convenient location!
Click here for more info.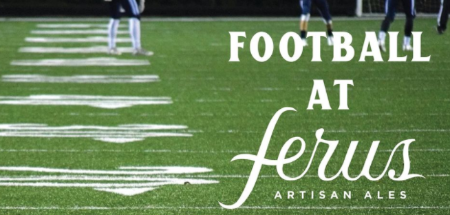 Alabama & Auburn Games
Sat, Sept.26, 10am-until
Cost: FREE
At: Ferus (map)
Need a place to watch this opening Alabama and Auburn games? Head to Ferus Artisan Ales to check out both games! They'll be opening an hour early and showing them on the big screen! Auburn vs. Kentucky 11am and Alabama vs. Missouri at 6pm. Game on!
Click here for more info.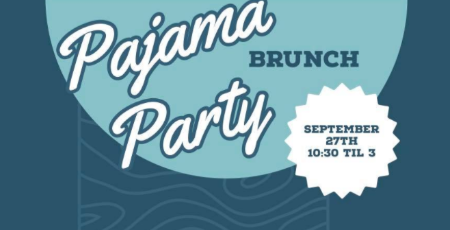 Pajama Party Brunch
Sun, Sept. 27, 10:30am-3pm
Cost: Free to attend
At: Black Market Bar (map)
Relax in your jammies or onesie while enjoying one of the best brunch menus in town! They set all the TVs to Saturday morning cartoons while you sip on some Tiki drinks too! This is a fun and relaxing way to wind down your weekend fun.
Click here for more info.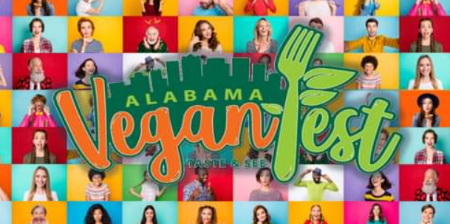 Alabama Virtual Vegan Fest
Sun, Sept. 27, 1-7pm
Cost: FREE
At: Virtual
Alabama Vegan Fest is a statewide celebration of a #HealthierYou. This event is open to the public. Vegans, Vegetarians, Omnivores and everything in between are welcome! All food and other products being exhibited or sold at Alabama Vegan fest to be 100% vegan (no honey, milk, whey, eggs, gelatin, or other animal products), no exceptions. They have taken this event virtual, so it will be like a mini-vegan Food Network experience!
Click here for more info.