Birmingham Events Weekend Roundup: Dec. 16-19, 2021
The Holidays are Warming Up!
Get ready for some unseasonably warm temperatures this weekend! Think twice about putting on an ugly sweater as you head out to these events.  There are plenty of great ways to celebrate the season from Christmas Films to Concerts and to Holiday Markets! Check out our list below for loads of weekend fun!
#RUhappenin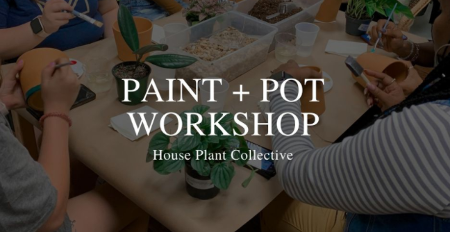 Paint & Pot Workshop
Thurs, Dec. 16, 5pm
Cost: $20+
At: House Plant Collective (map)
The House Plant Collective is hosting a fun Paint & Pot workshop! These classes are so much fun and a fantastic way to unwind at the end of the day. Supplies are included and you will have experts on hand to help you pick the right plant for you and to help you pot it. We recommend getting a few friends together for a fun night out in this verdant venue!
Click here for more info.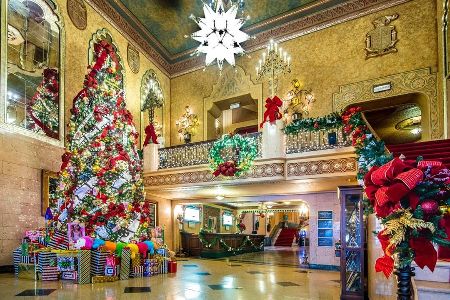 Holiday Film Series at The Alabama Theatre
Thurs-Sun, Dec. 16-19, Times Vary
Cost: $10
At: Alabama Theatre (map)
Last weekend we went and saw ELF at the Alabama Theatre and had such a wonderful time! The film series continues this week with a host of holiday classics! Buy your tickets in advance because these shows almost always sell out! Here's what's playing: Home Alone 2, Die Hard, Christmas Story, Christmas Vacation (UPDATE: SOLD OUT!) , Christmas in Connecticut, and It's a Wonderful Life! Check for times and be sure to arrive early for concessions, cocktails, and a singalong with the Wurlitzer Organ, "Big Bertha"!
Click here for more info.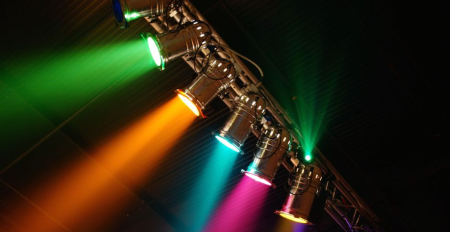 Upstairs Comedy: Andy Sandford
Thurs, Dec. 16, 8pm
Cost: $15
At: Upstairs Loft Avondale Brewing (map)
Get your weekend started a bit early with some big laughs in the loft at Avondale Brewing! The Avondale Comedy Series returns with Andy Sandford! Arrive early and grab some local brews as you prepare to be entertained! This makes for a great date night and tickets are just $15!
Click here for more info.

Magical Nights: Vulcan's Holiday Experience
Fri-Thurs, Dec. 16-23, 6-8pm
Cost: $4-$6
At: Vulcan Park & Museum (map)
Presented by Alabama Power, come experience the wonder of festive lights and sounds at Magical Nights! Vulcan will be lighted in an array of colors that will dance along with holiday music! Get a photo made with Santa and "V" the Vulcan Mascot! While there you can purchase cocoa or cocktails and shop the extended hours in the Anvil Gift Shop!  Celebrate this Christmas with the best view in Birmingham!
Click here for more info.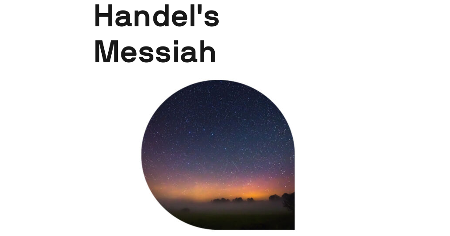 Handel's Messiah
Fri, Dec. 17, 7pm
Cost: $20+
At: Alys Stephens (map)
Witness one of the Alabama Symphony Orchestra's most beloved holiday traditions! A fixture of the holiday season, Handel's Messiah features the iconic Hallelujah chorus and sweeping solos portraying one of the greatest stories ever told. For the first time in several seasons, they will be performing almost every movement of this glorious work. This is a great way to celebrate the season!
Click here for more info.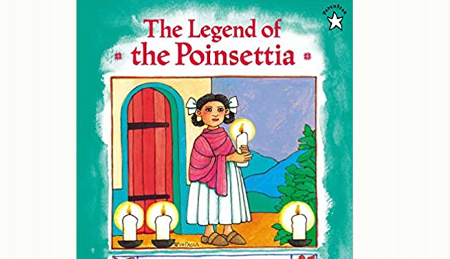 Holiday Story Walk
Sat, Dec. 18, 9am
Cost: $15 adult + 1 child
At: Botanical Gardens (map)
Led by Dawn Coleman Lee, Education Activities Specialist for Friends of Birmingham Botanical Gardens. This program is a part of the new Family Fun Days series featuring fun encounters in the Gardens for the whole family! Different topics each week will provide opportunities for visitors of all ages to discover the wonders of the Gardens. Take a walk in the Gardens' Conservatory, see the iconic poinsettia tree, and hear Tomie dePaola's "The Legend of the Poinsettia"—a heartwarming retelling of the Mexican folktale about the origin of the poinsettia.
Click here for more info.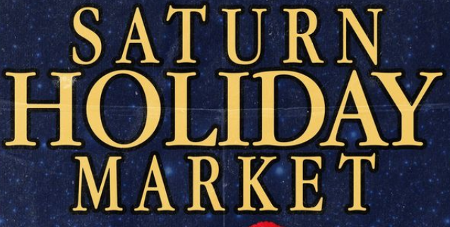 Saturn Holiday Market
Sat, Dec. 18, 12-4pm
Cost: FREE
At: Saturn Bham (map)
If you're like us two things are probably true right now. You like to shop local and you still have a few people to buy gifts for! Lucky for you the Saturn Holiday Market can take care of both! There will be plenty of local vendors selling everything from art, pottery, vintage finds, and much more! Enjoy some music and grab a seasonal drink from the bar as you shop and support local businesses!
Click here for more info.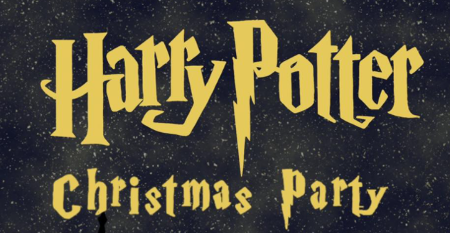 Harry Potter Christmas Party
Sat, Dec. 18, 6pm
Cost: FREE
At: Little London Kitchen (map)
CALLING ALL WITCHES AND WIZARDS!
Come out in your best dress robes and join our friends at Little London for a Hogwarts themed Christmas Party! They've decked The Little London out Harry Potter style and they've got the Knight bus ready for all you witches and wizards to hang out on and enjoy. They will have live festive music with Mikey Clams, happy hour extended until 7 P.M., a prize for best dressed witch or wizard, and Harry Potter themed cocktails! Happy Christmas!
Click here for more info.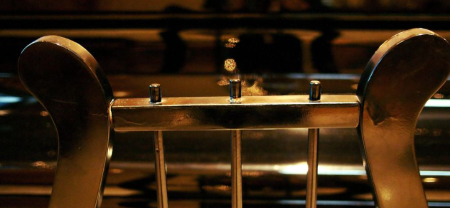 9 Lessons and Carols
Sun, Dec. 18 1pm
Cost: $4
At: Lyric Theatre (map)
This is one of the more beautiful ways to celebrate Christmas! The Christmas Story will be told through readings and songs. This powerful service is traditionally held in a church on Christmas Eve, but you can enjoy it in the historic Lyric Theatre! This is a fantastic way to spend a Sunday afternoon.
Click here for more info.