Christmas Weekend Roundup: Dec. 22-26, 2021

Merry Christmas, to ALL!
Christmas is here! It's shaping up to be a warm one, but you can still get into the holiday spirit with these festive events!  There are even a couple of fun FREE events for you to attend on Christmas Day after you open gifts and eat! Check below for a full list of Holiday Happenin's! We want to extend our warmest wishes to you all and we hope that everyone has a memorable Christmas!
-Russell & Amber
#RUhappenin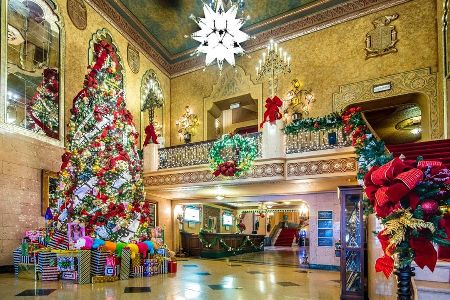 Cartoon Matinee Triple Feature
Tues, Dec. 21, 2pm
Cost: $10
At: Alabama Theatre (map)
All the Alabama Theatre films are sold out except for this one! Take the kids or some friends to see three animated Christmas Classics. The films include A Charlie Brown Christmas, Rudolph, and How the Grinch Stole Christmas! Arrive early to get concessions and sing along with the Wurlitzer Organ as it pipes out some classic carols!
Click here for more info.

Vulcan Magical Nights
Now-Dec.23, 6-8pm
Cost: $4-$7
At: Vulcan Park & Museum (map)
Head up to Vulcan for a Magical Night to Remember! Get photos with Santa and see a dazzling display of lights. There will be three chances to see a 10min light show on the hour set to Christmas music! You can also get a photo with the mascot V himself!  They will have cocoa, cocktails, and food trucks on site!
Click here for more info.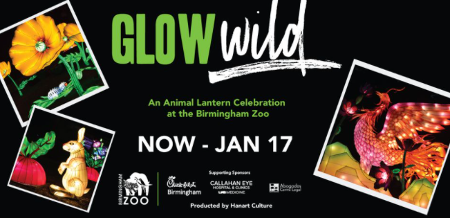 Glow Wild
Dec. 21/22/23/26, 5-9pm
Cost: $21/$13 kids
At: Birmingham Zoo (map)
Do something a little different and go see this spectacular display at the Bham Zoo! Glow Wild is such a stunning event! Explore the zoo and see lit lanterns in the shapes of animals, flowers, and more! A lot of the lanterns move as well!  This is a great way to support the zoo and create some lasting memories!
Click here for more info.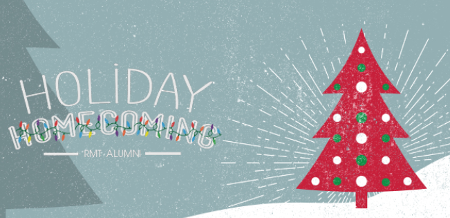 Holiday Homecoming
Wed. Dec. 22, 8pm
Cost: $15-$20
At: Red Mountain Theatre (map)
RMT welcomes back past members of our Conservatory for an evening of memories, songs, and celebrations. Holiday Homecoming is a blast from the past, featuring current and future stars of the stage. This will be a fun and festive celebration in the new and stunning Red Mountain Theatre facility!
Click here for more info.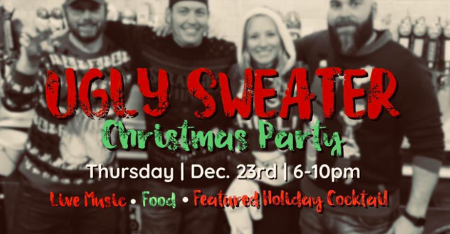 Ugly Christmas Sweater Party
Thurs, Dec. 23, 6-10pm
Cost: FREE
At: Beer Hog (map)
It's time for the  annual Ugly Sweater Christmas Party at Beer Hog! Join in on Thursday, December 23rd from 6-10pm. Enjoy live music from Glen Butts while sipping on their featured holiday cocktail, The Hog Nog! Get toasty with some friends and see who has the tackiest sweater!
Click here for more info.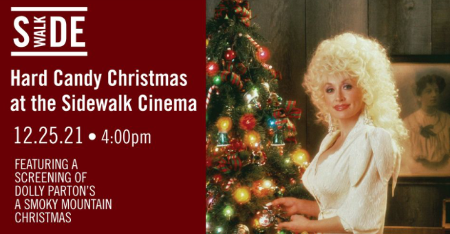 Hard Candy Christmas
Sat, Dec. 25, 4pm
Cost: FREE
At: Sidewalk Cinema (map)
After all the gifts have been opened head over to Sidewalk Cinema! They are showing the classic, Hard Candy Christmas for FREE! This is a great way to relax and wind down your Christmas festivities. Sidewalk always has a few surprises in store as well! No tickets are required for this fun event! Get your photo made with their Dolly  cutout while you're there!
Click here for more info.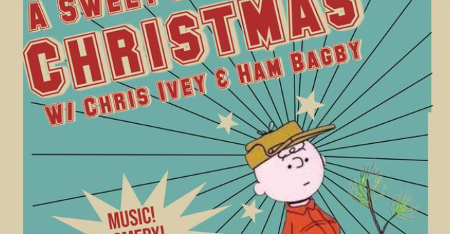 Sweet Babi Ray's Christmas
Sat, Dec. 25, 9pm
Cost: FREE
At: Saturn Bham (map)
Enjoy a FREE old fashioned variety show this Christmas at Saturn! Get ready to sing and laugh with your favorite Birmingham entertainers on the most festive day of the year! They will have the best Alabama comedians telling hilarious holidays stories and the best local musicians singing your favorite classic Christmas songs! This is an 18+ show and will be a great night out with friends!
Click here for more info.