Birmingham Events Weekend Roundup: Jan 27-30, 2022
Guinness Chili Cook Off, Repticon, and more!
This weekend has some unique events for sure! Head to Pelham for a chili cook off that uses Guinness as an ingredient, a reptile expo, and Black Jacket Symphony is performing the White Album!  Check out the list below and find some fun things to do on what is shaping up to be a chilly weekend!
#RUhappenin
Network After Work
Thurs, Jan 27, 6-8pm
Cost: $15+
At: Mayawell (map)
Experience networking like never before! Network After Work, a leader in networking events, has changed the art of networking. With access to numerous in-person networking events, virtual networking events and live workshops each month, the opportunity to connect with the people you need just became that much easier. Learn and grow the skills you need through monthly workshops. Once in the community, you can even go back to learn from past workshops. This months meeting will be held at Mayawell!
Click here for more info.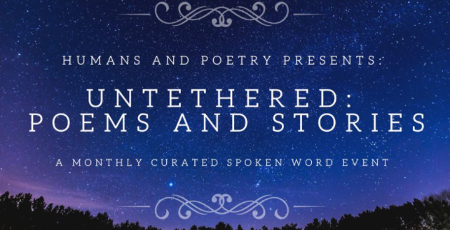 Untethered: Poems & Stories
Thurs, Jan 27, 7-8:30pm
Cost: FREE
At: Ferus Artisan Ales T'ville (map)
Ferus Artisan Ales and Humans and Poetry present Untethered: Poems and Stories, a monthly curated poetry and storytelling event in the Ferus Private Event Space.18+ FREE EVENTHosted and curated by Mojo Mama (Laura Secord) and Caleb Calhoun this event brings together a curated lineup of some of the best and most diverse spoken word artists in the southeast.The event, which is free to the public, will feature 8 artists and runs from 7-8:30 pm (prompt) on Thursday, Jan 27th. Many of the poets and storytellers will stick around afterwards for conversation, questions and some of that amazing Ferus beer.
Click here for more info.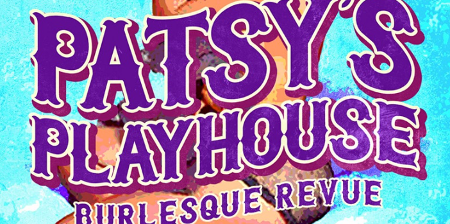 Patsy's Playhouse Burlesque Review
Thurs, Jan 27, 7-10pm
Cost: $10-$12
At: Ghost Train Brewing (map)
Ghost Train presents Patsy's Playhouse: A Burlesque Revue! Hosted by Patsy Fine of Top Shelf Burlesque! Come and see talented, sensual, artful movement by way of burlesque, circus talents, and drag! Tickets are available on Eventbrite at the link in the Ghost Train IG bio, or on the Facebook event page. $10 presale, $12 at the door.
Click here for more info.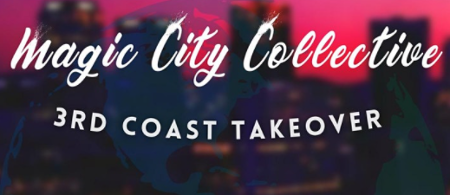 3rd Coast Takeover
Fri, Jan 28, 7pm-12am
Cost: $10-$15
At: Ghost Train Brewing Co. (map)
Ghost Train is hosting this event which features multiple performers and musical artists! Come hear some awesome tunes as you sip on your favorite Ghost Train Brews. The event goes until midnight and is a great way to discover new artists to add to your playlist! Bring your friends and get ready to have a great time!
Click here for more info.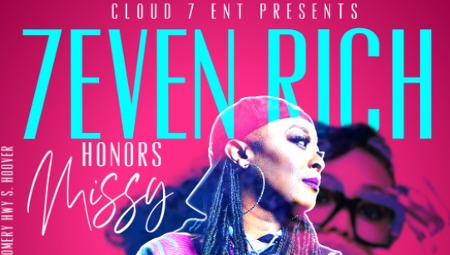 Tribute to Missy Elliot feat. 7even Rich
Fri, Jan 28, 7-9pm
Cost: $20+
At: Perfect Note (map)
The Perfect Note in Hoover is having a musical tribute to Missy Elliot. 7even Rich will be performing.  You must register in advance for table seating.  Be sure to get some delicious food while there! If you're a Missy Elliot fan, you won't want to miss out on this fun event!
Click here for more info.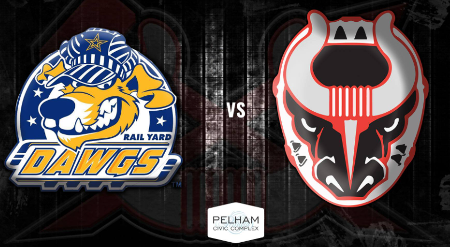 Birmingham Bulls vs Roanoke Rail Yard Dogs
Fri, Jan 28, 7:30pm
Cost: $15+
At: Pelham Civic Complex (map)
The Birmingham Bulls take to the ice this Friday as they host the Roanoke Rail Yard Dogs! This is always a fun event to attend with either friends or family! Free Admission for First Responders AND the first 1000 kids ages 14 & under receive a Bulls mini-stick courtesy of WVTM 13! Doors open at 6:30pm.
Click here for more info.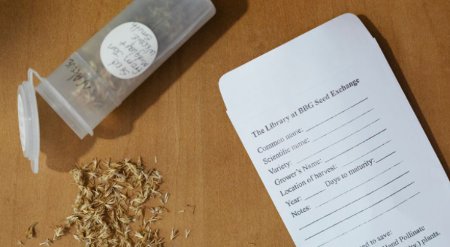 Community Seed Swap
Sat, Jan 29, 9am-1pm
Cost: FREE
At: Bham Botanical Gardens (map)
Join the Library at the Gardens and help them celebrate National Seed Swap Day with their first-ever Community Seed Swap! Bring any open-pollinated, heirloom seed you would like to share: locally saved seeds, specialty seeds, or excess seeds you purchased. Learn tips and tricks, take home books, and chat with others who share a love of seed saving. For more information, contact Library Director Hope Long at hlong@bbgardens.org or 205.588.4593.
Click here for more info.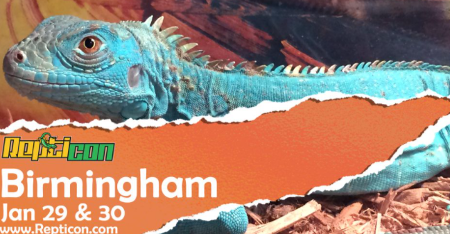 Repticon 2022
Sat-Sun, Jan 29-30, 9am-4pm
Cost: $10+ (Kids $5 & Teachers FREE)
At: Bessemer Civic Center (map)
We may have to wear our "Reptar" socks to this one! This show features everything that you've come to love most about Repticon's two days of fun and excitement! See live animals from around the world, purchase pets and pet products directly from the experts, and learn more about reptiles and exotic animals. Repticon Birmingham (Bessemer) is one reptile and exotic animal expo that you won't want to miss!
Click here for more info.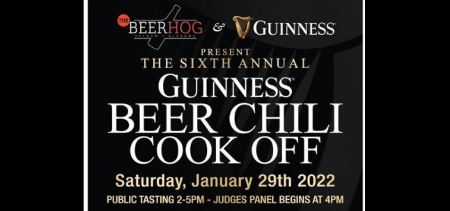 6th Annual Guinness Chili Cook Off
Sat, Jan 29, 12pm
Cost: Free to attend/$5 to sample
At: Beer Hog (map)
It's gonna be a "chili" weekend in more ways than one! Saturday is the 6th Annual Guinness Chili Cook Off,  benefiting Wings of Hope Pediatric Foundation. Head over to Beer Hog in Pelham and help taste chili and decide a winner! Love to cook and think you have a winning chili recipe?? Register to join the competition by emailing guinnesschilicookoff@gmail.com
Click here for more info.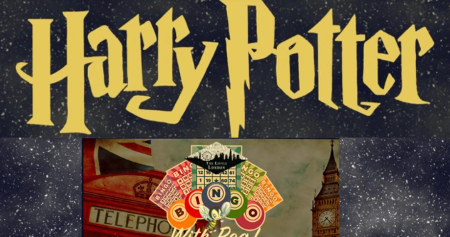 Harry Potter Bingo
Sat, Jan 29, 7pm
Cost: FREE
At: Little London Kitchen (map)
Back by popular demand! Come out and join Bea for another fun night of Bingo, butterbeer and the best of British comfort food! They would love to have you all out again for a night of good company, prizes, and lots of laughs. If you are interested in coming please message Little London directly or comment on this post in the link below to reserve a spot as there is limited seating!
Click here for more info.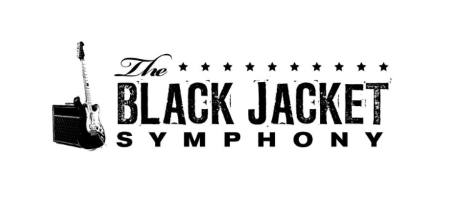 Black Jacket Symphony: Beatles White Album
Sat, Jan 29, 8pm
Cost: $25+
At: BJCC (map)
Come hear a note for note performance of the Beatles White Album! Black Jacket Symphony does an incredible job of creating an experience that is the closest you'll get to hearing your favorite bands live! This album features hits like "Dear Prudence," Happiness is a Warm Gun," "Ob-La-Di Ob-La-Da," and more! These concerts are always top notch and make for a fantastic date night!
Click here for more info.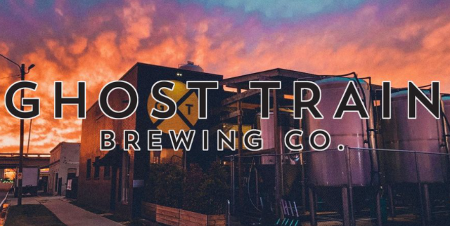 Kings & Beings: An Alternative Drag Brunch
Sun, Jan 30, 12-3pm
Cost: $12+
At: Ghost Train Brewing (map)
Brunch with a twist! Come join your friends at Ghost Train for an afternoon of fabulous fun at the Drag KING brunch hosted By the incomparable Thot Weiland!!! Bring your appetites and your party spirit!! Local performers, local food trucks, and tons of local fun!
Click here for more info.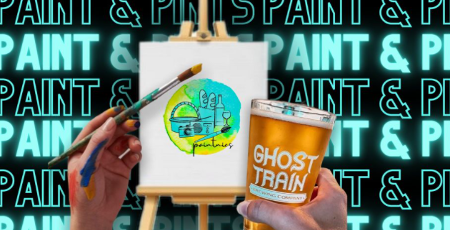 Paint Your Pet
Sun, Jan 30, 2pm
Cost: $18
At: Ghost Train Brewing (map)
Whether you have a dog, an iguana, or cat, we all love our pets more than words. Join Paintnics for a night of creativity, brews, and a chance to capture your fur baby on canvas. Tickets include everything needed to create your mini masterpiece. Upon purchasing your tickets please email 3 pictures of your pet to paintnics@gmail.com along with your name!
Click here for more info.