It's Time to get Creative During Covid-19: A few Happenin's and Small Business Tips!
Hi, BhamFam!
We hope everyone is coping with the current Covid-19 situation as best you can.  This week's post will be different for obvious reasons.  We are taking a hiatus from our CBS42 and iHeart Radio segments since A: there's not a lot to talk about and B: The studios are taking precautions that include limiting outside guests.
So, what to do? Well, for now, we are using our various Social Media channels to pass along information from local businesses and City/State officials to you to the best of our ability.  This includes updates on guidelines for health precautions as well as closures and adjustments such as curbside pickups for restaurants.
How have we been affected?
While we already mentioned our hiatus from radio and television, our social calendar is now wide open until mid May at the earliest.  Yes, we do get compensated for covering larger events, so that portion of income is gone. Russell also does social media consulting for small businesses, so that is also on hold since a lot of them are either closed or having to hold off on marketing for now.  That being said, we are fortunate that Amber works for an AMAZING company and is still working throughout this trying time.
Small Business Owner?
If you are a small business owner, we recommend that you join the Small Biz/Corona Virus Facebook group. This group is composed of small business owners and entrepreneurs throughout the Birmingham area.  People are able to pool their resources and share the most up-to-date information on the Covid-19 response.  There's also a FREE webinar this Thursday at 10:30am that will address "Pandemic Survival Tips for Small Businesses & Entrepreneurs."  This is brought to you by our friends at One Degree Marketing and Forge! Check the link HERE for more information.  

Fighting Cabin Fever? Here you go!
While attempting to practice Social Distancing and Self Quarantine procedures, we all may find ourselves fighting off a case of cabin fever as well.  Here are some fun things to do this weekend! We will try to add to the list as more activities pop up, but for now here you go!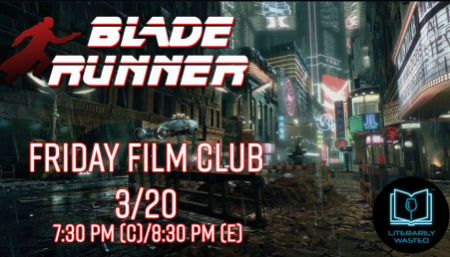 Friday Film Club: Blade Runner
Fri, March 20, 7:30pm
Cost: FREE
At: Literarily Wasted FB Page (here)
Quarantine Content Alert! If you have Netflix, feel free to stream along with the hosts as they watch Blade Runner! Join them for a brand new Live Discussion on the movie inspired by "Do Androids Dream of Electric Sheep." Christy, Adam, Talia, & Lucas will be streaming The Final Cut edition via Netflix and want you to join them immediately after for a bonus chat about the movie versus the book. Let's all social distance together!  (Have you wifi and chargers at the ready to get the most out of the experience!)
Click here for more info.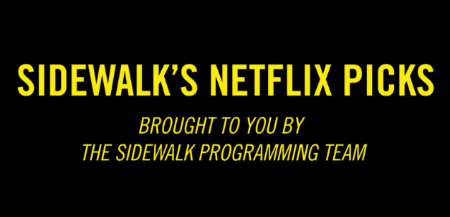 Sidewalk Film Programers' Netflix Picks
Happenin' Now
Cost: FREE
At: Your Sofa
The Sidewalk crew will miss seeing everyone at the Sidewalk Cinema for the next two weeks and wanted to pass along themed programming selections. Should you be in quarantine or simply spending more time at home/secluded because of the current situation, they hope that these suggestions are helpful. This also helps keep their programming skills sharp so that they can continue to bring stellar films and cinematic opportunities to Birmingham once we all get through this. The below link has a list of categorized film suggestions, many with notes and some with additional resources, for your at-home film viewing. We hope you enjoy the selections and you should be sure to keep in contact with Sidewalk via social media and/or email. They are also curating a list for Hulu and Amazon Prime! Stay tuned!
Click here for more info.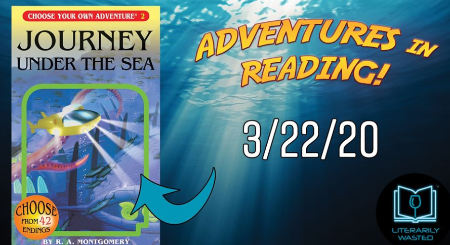 Adventures Under the Sea
Sun, March 22, 7:30-8:30pm
Cost: FREE
At: Literarily Wasted FB page (here)
Join the Literarily Wasted book club for some online fun!  It's time for Adventures in Reading - an interactive literary experience where YOU pick the story's outcome LIVE on the internet. (Bandersnatch is SO 2019.) This week's adventure is "Journey Under the Sea" by R.A. Montgomery.  Enter your submarine the Seeker in search of the Lost City of Atlantis!  Many dangers await…can you locate the sunken city and fulfill your wildest dreams?  It's FUN, it's FREE, and you can play along from home!
Click here for more info.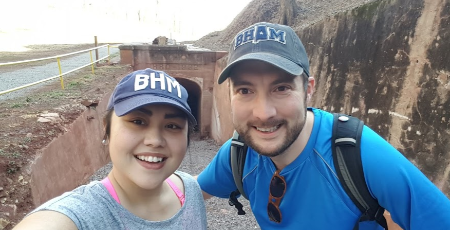 Hiking in Birmingham
Happenin' Now
Cost: FREE
At: Various Trails (here)
Social Distancing should be in full effect, BUT that doesn't mean you have to lock yourself inside. Enjoy some of the many parks and trails in Birmingham. There's PLENTY of room to keep a safe distance from your fellow hikers.  We live near Ruffner Mountain now and are also huge fans of Red Mountain Park! This is especially great for those with dogs as most all Birmingham trails are pet friendly.  Enjoy the great outdoors and the sunshine! It will seriously lighten your mood!
Click here for more info.