Weekend Roundup: March 12-15, 2020

Important CoVID-19 Update:  
In light of the current health situation, we are  trying to keep our event posts as up to date as possible. There have already been some big announcement about rescheduling events.  We will update this post as we are informed, but please double check the event pages via the "More Info" links provided in this post.
While we are sad that some amazing events are no longer taking place this weekend, the health of our community is always top priority.  
If you are at an event, please be sure to wash your hands, don't touch your face (we know, it's HARD!), and if you feel bad please avoid crowds.  We will be posting on Facebook, Instagram, and Twitter to keep you up to date on event rescheduling.
Stay well, Birmingham!  - Russell & Amber
Friday the 13th, Pi Day,  AND the Ides of March!

It's a bit ironic that Friday the 13th falls on St. Patrick's Day weekend. It's also Pi Day on 3.14 and the Ides of March on the 15th! That's a lot of fun days and they are full of fun events!  This week's post is shorter than usual because we have a dedicated St. Patrick's Day Event Guide post as well! Check it out HERE!  These events are going to be more popular than the Mobile leprechaun!
#RUhappenin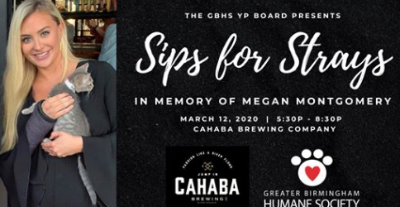 Sips for Strays
CANCELED
Cost: FREE
At: Cahaba Brewing Co. (map)
Event has been canceled.
Honoring Megan Montgomery and presented by the GBHS YP Board. Sips for Strays is takng over Cahaba Brewing Company! Cahaba will donate a portion of proceeds from sales throughout the day to Project Pet Safe which helps families/owners know that their pets will be loved, protected, and cared for as they face trying times. Bring your dog and prepare to have a great time for a great cause!
Click here for more info.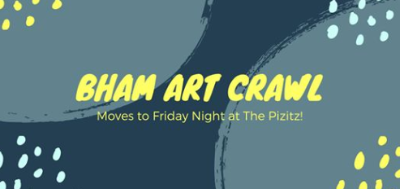 Bham Art Crawl
CANCELED
Cost: FREE
At: Pizitz Food Hall (map)
Event has been canceled.
Art Crawl is now on Fridays! Celebrate Friday the 13th by shopping local artists and makers! You can get some delicious food from the Pizitz Food Hall while you are there PLUS you can head downstairs to check out the Sidewalk Cinema! This event is FREE to attend! Be sure to come out and support the first Friday for Bham Art Crawl!
Click here for more info.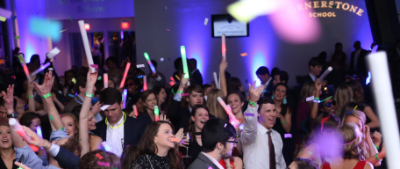 15th Annual Schoolhouse Rock
CANCELED
Cost: $65 (Fundraiser for Cornerstone School)
At: Regions Field (map)
"It is with great sadness that we cancel our annual Schoolhouse Rock event tomorrow night due to the concerns raised by the spread of the Coronavirus (COVID-19). Although there is not yet a confirmed case in Alabama, we feel that cancelling is the responsible step to ensure the safety and well-being of our guests and community.
We still need your help! While you will not be able to join us at Regions Field tomorrow night, you can still support our students in a mighty way by participating in our online auction. You can also follow us on social media tomorrow (@educatebham) as we recognize the individuals and organizations who have supported Cornerstone students through sponsoring this event.
We are eternally grateful for the way you have supported Cornerstone students through your generosity towards Schoolhouse Rock. Our work would not be possible without you. Thank you for coming alongside us in this Kingdom work. You are making a difference in the lives of our students. If you have any questions, please do not hesitate to reach out to Eve Hennessy at ehennessy@csalabama.org."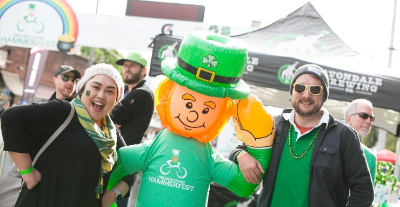 Birmingham Hammerfest
CANCELED
Cost: FREE
At: Pepper Place (map)
This Event has been Canceled.
Hammerfest returns to Birmingham! This is a great event, especially for cyclists! Criterium racers from around the U.S. are headed back to the Magic City for a 64mile race!  This is a two-day event taking place in Pepper Place! It's FREE to attend! Saturday will include a Dog Zone & Kids Zone, as well as street party festivities! There's a pet friendly, and a kids ride! Sunday is the USA CRITS pros race! Don't miss out!!!
Click here for more info.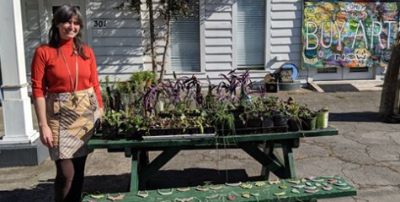 Spring Makers Market
Sat, March 14, 10am-2pm
Cost: FREE
At: Studio by the Tracks (map)
Located in Irondale, Market by the Tracks features artists, craftspeople, growers, and makers of all kinds. They'll be coming together for the Spring Makers Market to sell their creations! This is a family friendly event, so kids are welcome! They will even have art activities for all ages! Stop in and help strengthen the arts community in the area!
Click here for more info.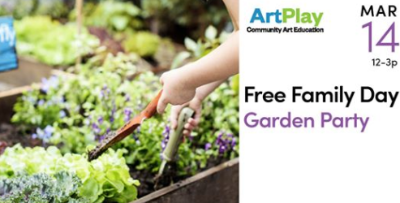 FREE Family Day
Sat, March 14, 12-3pm
Cost: FREE
At: ArtPlay (map)
Free family fun! Celebrate Spring with ArtPlay! Children will explore the changing seasons through the arts. Learn more about the wonders of spring through nature-based activities, games and music. No RSVP required, just show up! For questions or more information, please call 205-975-4769
Click here for more info.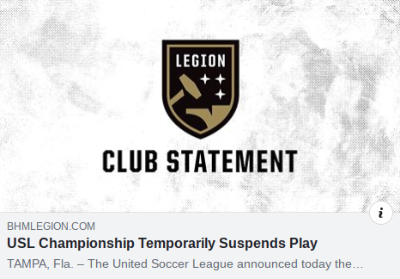 Legion FC vs Charleston Battery
POSTPONED!!!
Cost: $15+
At: BBVA Compass Field (map)
The United Soccer League announced today the decision to suspend the 2020 season for a minimum of 30 days.USL Championship intends for all teams to complete the regular season, and Birmingham Legion FC is currently working to reschedule both home games in March for a later date. "It was very clear from our owners that the health and safety of players, fans and staff was their top priority," said USL CEO Alec Papadakis. "In consultation with local, state and national health authorities, as well as the Centers for Disease Control and Prevention and the Department of Homeland Security, we have temporarily suspended match play for a minimum of 30 days."When appropriate, the league will provide additional updates on the continuation of the 2020 Championship season and very much appreciate the continued support of USL Championship fans across the country.
Click here for more info.