Memorial Day Weekend Roundup: May 21-25, 2020
Well, Birmingham, it's has been a wild two months! While we aren't out of the Covid-19 woods yet, small and virtual events are still happenin'! Cocktail bars like Atomic Lounge, Pilcrow, Marble Ring, and Paper Doll are already reopening while maintaining social distancing guidelines. Remember, the Birmingham mask ordinance has been extended until May 29th, so please be respectful.  Here are a few events for you to check out this weekend.
#RUhappenin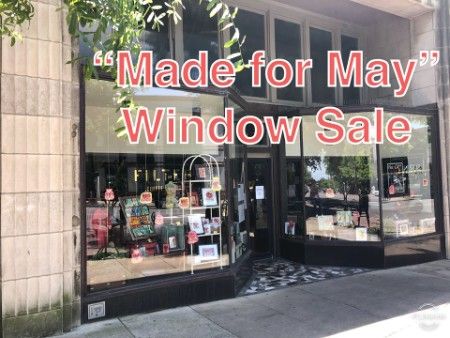 Made for May Pop up Window Sale
On going, 7am-10pm
Cost: FREE to attend
At: Filter Coffee Parlor (map)
The windows at Filter Coffee Parlor are filled with beautiful handmade goods and artwork by local artists you know and love! Safely browse through the glass, come in to purchase or call  if you prefer. If you see something in this event's photo album and would like to purchase it you can also call the shop for over the phone purchase. 205-202-6422  They allow customers into the shop but one person or family at a time. Find that perfect Graduation or Birthday gift at Filter and continue to support local shops in your community.
Click here for more info.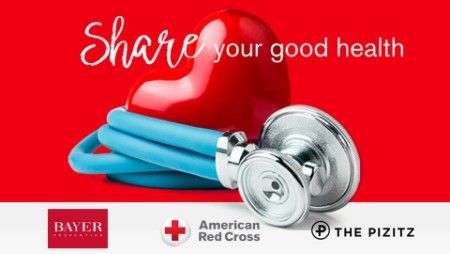 Share Your Good Health
Thurs, May 21, 9am-3pm
Cost: FREE
At: Pizitz Food Hall (map)
Due to the spread of COVID-19, the need for donated blood has increased. The Pizitz, Bayer Properties and the American Red Cross have partnered to support the community by meeting local needs. The American Red Cross is offering appointment-based blood drives in Birmingham. Each drive adheres to social distancing regulations by capping the number of donors for each appointment time, as well as by maintaining a 6-foot distance between donor stations. To give, schedule an appointment through the ticket link below.
Click here to reserve a time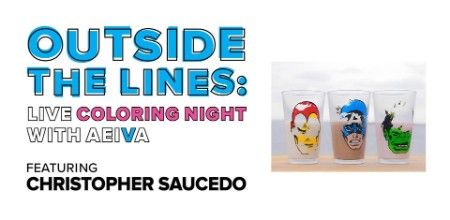 Outside the Lines: Live Coloring Night with AEIVA
Thurs, May 21, 7-8pm
Cost: FREE
At: Online
Join AEIVA for a night to decompress and color while enjoying a great conversation and Q&A with guest artist, Christopher Saucedo! Work on your own favorite coloring page or use one of the ones created by Christopher (sent in confirmation email). The link for Zoom and coloring pages provided upon registration. Email Confirmation will be sent on the day-of event.
Click here to register and reserve a spot.

Ross Bridge Farmers Market
Fri, May 22, 4-8pm
Cost: FREE
At: Ross Bridge (map)
Friday the Ross Bridge Farmers Market is excited to convert back to a regular market format - all while implementing safety measures!  Enjoy & shop from local farmers, vendors, and food trucks at the market! The Food Trucks will include favorites like Eugene's Hot Chicken, Who Dat, Pazzo - Big Slice Pizza, Taco Boys , Nuzzi Gelato, and Heavenly Donut Co.!  Featuring Live Music by Vinyl Rock, Kids Activities, and more!
Click here for more info.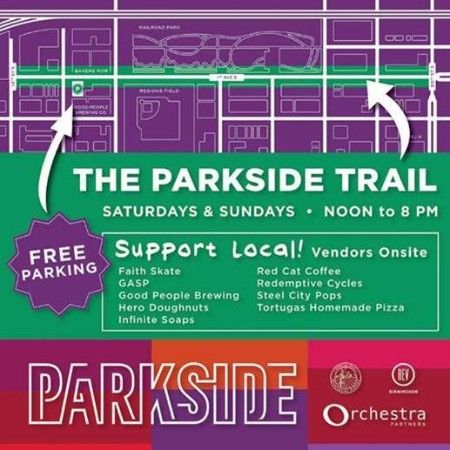 Parkside Trail Sat & Sun
Sat-Sun, May 23-24, 12-8pm
Cost: FREE
At: Railroad Park (map)
REV, Orchestra Partners, and the City of Birmingham have come together to create Parkside Trail! This is a pop-up pedestrian area that happens on Saturdays and Sundays in May. 1st Ave South will be blocked off from 20th St. to 12th St. in order to provide space for walking, biking, running, and more!  There will also be local vendors set up to sell food and drinks! They even have social distancing markers on the pavement in order to keep everyone as safe as possible. Remember, Birmingham still has a mask ordinance in effect.  Come out and enjoy the weekend at this amazing new extension that runs parallel to Railroad Park!
Click here for more info.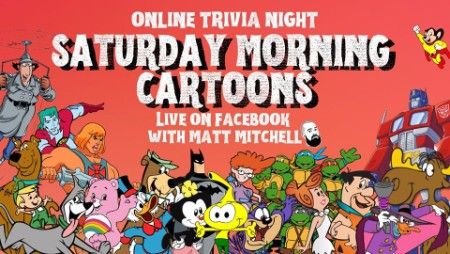 Online Trivia Night: Sat Morning Cartoons
Sat, May 23, 8-9pm
Cost: FREE
At: Matt's FB Page (HERE)
Grab your Lucky Charms and spot in front of the TV because this week's online trivia night is all about Saturday morning cartoons! Join your host, Matt Mitchell from It's a Southern Thing, as he asks 20 questions about cartoons in the 60s, 70s, 80s, and 90s! Online trivia is absolutely free to play and no pre-registration is required. Just come back to Matt "The Ostrich" Mitchell's Facebook page at 8pm Central/9pm Eastern and join the live video to play!
Click here for more info.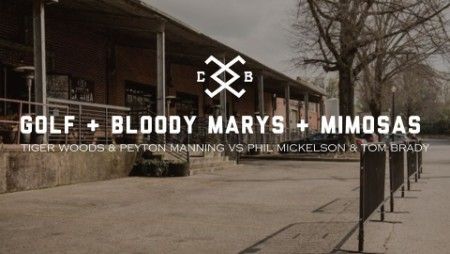 Golf, Bloody Marys, and Mimosas
Sun, May 24, 2-8pm
Cost: Free to attend
At: Cahaba Brewing Co. (map)
Come watch Tiger Woods and Peyton Manning team up against Phil Mickelson and Tom Brady for a charity golf match. These four legends will square off with $10 million going to benefit coronavirus relief. They'll have it streaming LIVE on all TVs with Bloody Mary + Mimosa specials all day! The golf tourney starts at 3 PM EST/ 2 PM CST and the Taproom opens at Noon!
Click here for more info.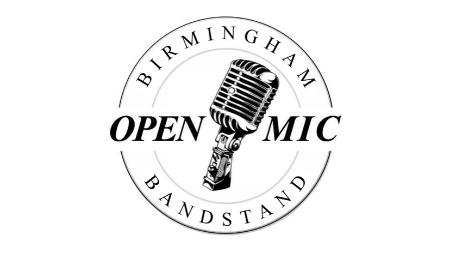 Birmingham Bandstand Open Mic (21+)
Mon, May 25, 8pm
Cost: FREE w/membership or $5
At: The Nick (map)
The return of Birmingham Bandstand! Karaoke at The Nick! What a fun way to cap off your Memorial Day Weekend! Check the link for details, but get your best karaoke songs ready!
Click here for more info.

Future Happenin's:
Sordid Live Stream / May 31 7pm / Online
Black Jacket Symphony: Concerts from the Car / June 4,11,18,25 8pm / Hoover Met Complex