Weekend Roundup: June 25-28, 2020
Music, Food Trucks, a Carnival, and more!
This weekend get out and enjoy some fun events while you social distance! Be sure to bring a mask and prepare to have some fun! We are especially excited about the carnival that's just up the street for us!  Check it out below!
#RUhappenin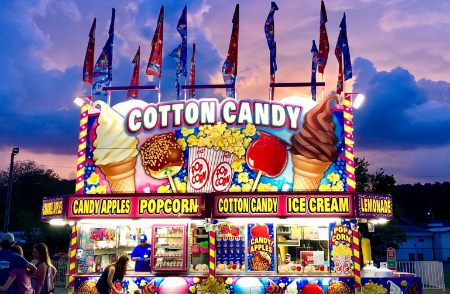 Kissel Fair
Now-Sat, Opens 5pm Daily
Cost: $3 admission $20-$25 for wristband
At: 7509 Crestwood Blvd. (map)
Now through Saturday, head to Crestwood Blvd. for your carnival fix! Enjoy classic rides like a ferris wheel and carousel as well as some more extreme rides!  Try your luck at some carnival games while you're at it! Oh, and don't forget to eat a corndog, funnel cake, cotton candy, fried oreos, and tons of other goodies!
Click here for more info.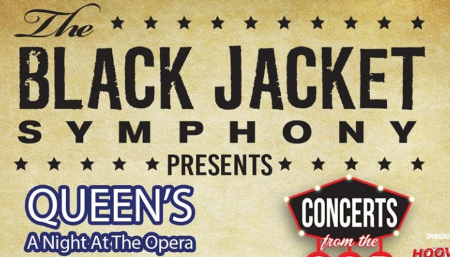 Black Jacket Symphony: Queen
Fri, June 26, 8-9:30pm
Cost: $80 per car
At: Hoover Met (map)
As part of the Concerts from the Car series, Black Jacket Symphony presents Queen: A Night at the Opera feat. Marc Martel! Load up your car with your family and head to the Hoover Met to enjoy this note for note rendition of a rock classic! Bring snacks and tailgate  by your car!
Click here for more info.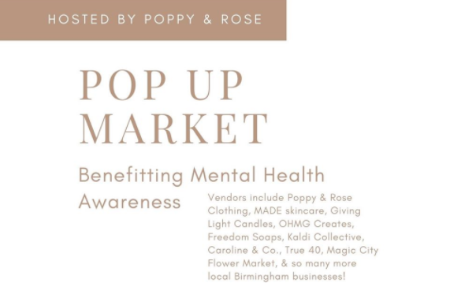 Pop Up Market
POSTPONED UNTIL FALL 2020
Cost: $6
At: The Battery (map)
*This event has been postponed until September.*
Poppy & Rose Clothing is hosting a Pop Up Market benefitting Mental Health Awareness at the Battery on Saturday, June 27. The market will include local businesses who have partnered with us to bring awareness & give back to mental illness awareness. Some of these vendors include Kaldi Collective, MADE Skincare, OHMG Creates, Lily & Rose Flowers, Caroline & Co., and so many more! Please come out on June 27 & shop for an incredible cause. All ticket sales will go to the National Alliance for Mental Illness.
Click here for more info.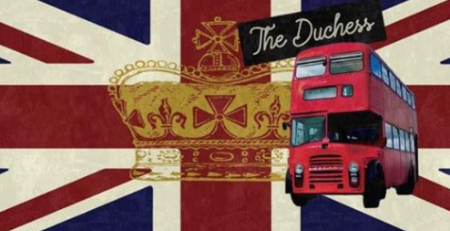 Saturday Lunch Truck Rally
Sat, June 27, 11am-2pm
Cost: Free to attend
At: Across from Patriot Park (map)
Come enjoy some great food at the future Little London Kitchen pub location! This week Little London kitchen will be joined by Hyderabad DUM ZONE, Vintage Comfort Food Co., Cheezin, and Chill Time Ice Cream to bring a variety of choices for the whole family to enjoy.  Bring your appetite!
Click here for more info.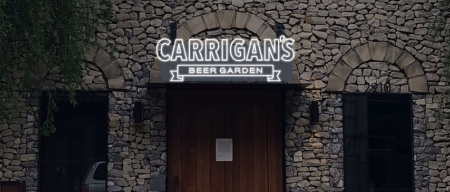 Grand Re-re Opening
Sat & Sun, 12-7pm
Cost: Free to attend
At: Carrigan's Beer Garden (map)
It's a grand Reopening...AGAIN! Brat Brot is now Carrigan's Beer Garden! This Saturday and Sunday enjoy fantastic $4 pint beer specials in their spacious garden! Try out their delicious food while you hangout with your friends at a safe distance. This is sure to be a popular spot all summer long, so come check it out!
Click here for more info.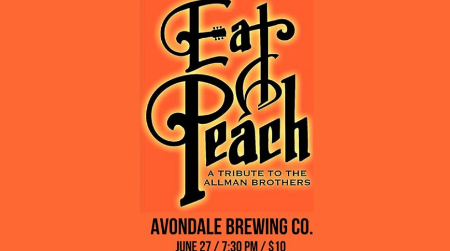 Eat a Peach: Allman Brothers Tribute
Sat, June 27, 7:30-10:30pm
Cost: $10 GA
At: Avondale Brewing Co. (map)
Head to Avondale Brewing for an evening of music featuring local favorites, Eat a Peach: An Allman Brothers Tribute. Please note that they will only be selling a small percentage of the normal capacity for this show. Tables are available on a first come, first served basis. Guests are welcome to bring lawn chairs. They  ask all guests to not gather in front of the stage and to stay socially distanced from other groups.
Click here for more info.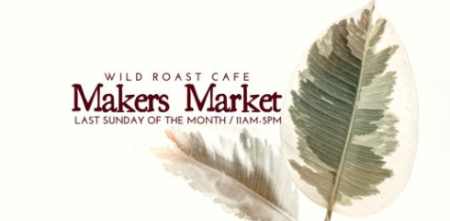 Makers' Market at Wild Roast
Sun, June 26, 11am-5pm
Cost: FREE
At: Wild Roast Cafe (map)
Head to beautiful Bluff Park this Sunday afternoon for this fun event at Wild Roast Cafe! Get caffeinated while you shop local artists and makers who will be onsite. You are sure to find something you'll like! Now is the best time to support your local artists!
Click here for more info.