Weekend Events Roundup: June 10-13, 2021

Brewfest, St. Elias Food Fest, Pride events, and more this weekend!
First, let's all wish Amber a Happy Birthday! (6/13) Her family will be in town to celebrate, so we will definitely be attending some of these fun festivities! Start making your pretzel necklaces for Brewfest and get ready to eat some delicious Lebanese food! Check below for a full list of fun things to do this weekend in Birmingham!
#RUhappenin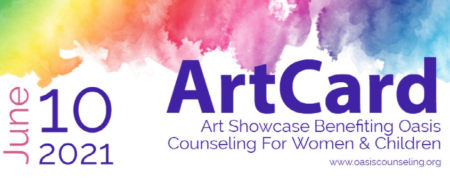 ArtCard 2021
Thur, June 10 at 5:30pm
Cost: $35/$5 for kids
At: Oasis Counseling for Women & Children (map)
Come enjoy this creative fundraiser! Most art will be on a standard 12″x 12″ canvas called an ArtCard.  The art is sold for $60 each and all artists sign their names on the back of the artwork. Buy what you love and you find out the artist after you purchase the art! Oasis' three Victorian homes will be transformed into an art gallery featuring live music and heavy hors d'oeuvres, beverages, wine and beer. The Children's Activity Area will return, so bring the whole family! The event will be Covid-19 aware.  Please wear a mask while inside at the art gallery. A mask is not required while outdoors enjoying live music and food & beverages.
Click here for more info.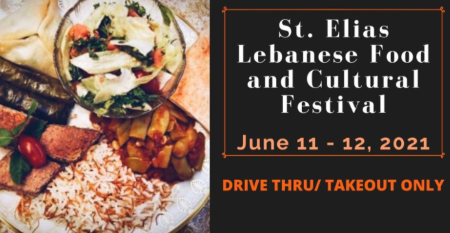 23rd Annual St. Elias Lebanese Food & Cultural Festival
Fri, June 11 & Sat, June 12, 10am-7pm
Cost: Free to attend
At: St. Elias Maronite Catholic Church (map)
We LOVE the food from the Lebanese Festival! This is one of our favorite events each year! This year is drive-thru & carry-out only, but this still allows you to enjoy your favorites from baklava to grape leaves! This is such a delicious fundraiser and has become a community favorite. Don't miss out and be sure to share some food pics to your social media! They will only be accepting payment via credit/debit cards. Oh, and the silent auction has moved online this year.
Click here for more info.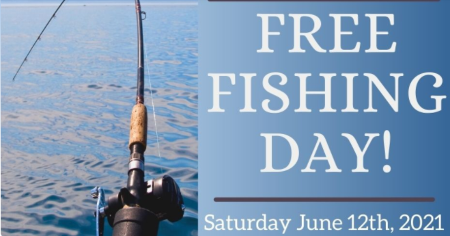 Alabama's Free Fishing Day
Sat, June 12, 7am-8pm
Cost: FREE
At: Oak Mountain State Park (map)
Free Fishing Day is Saturday, June 12th! Free Fishing Day is part of National Fishing and Boating Week! *Entrance fees into Oak Mountain State Park still apply!* Free Fishing Day allows residents and non-residents to enjoy the outstanding fishing opportunities Alabama has to offer without having to purchase a fishing license! The fishing license exemption on Free Fishing Day does not affect some lakes and piers that may still require fees and permits. Fishing in a private pond requires the pond owner's permission.  Get out and enjoy this opportunity to relax on the water and catch some fish!
Click here for more info.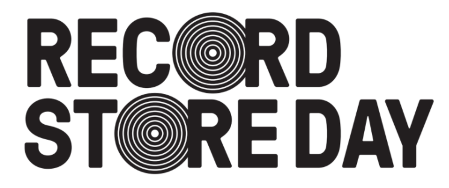 Record Store Day 2021
Sat, June 12, 9am-4pm
Cost: Free to attend
At: Seasick Records (map)
Seasick will begin handing out numbers at 7AM for the album drops. Once you receive your number, you can hang in your car or line up on the sidewalk. Starting at 9AM they will hold up a numbered sign and when your number shows up, it's your turn to shop. They will be open to in-store shoppers from 9AM-4PM on Saturday, June 12th. (masks required) All remaining RSD titles will be available online at SeasickBham.com at 5PM CST. Check the link for details on all the amazing albums being released!
Click here for more info.
Woodlawn Street Market
Sat, June 12, 10am-4pm
Cost: FREE to attend
At: Woodlawn Historic District (map)
Woodlawn Street Market returns for their first market of the Summer season! Shop and explore DOZENS of vendors on 55th St. South. There will be tons of delicious food from various pop-ups and food trucks. We always love this event and look forward to the dance offs that usually take place. Grab your friends and head down for some Saturday morning fun that will last into the afternoon!
Click here for more info.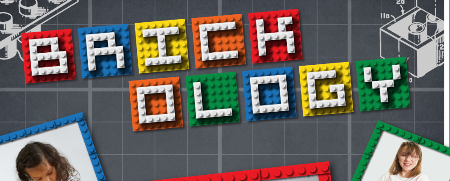 LEGO DAY
Sat, June 12, 10am-5pm
Cost: $15/$12 kids
At: McWane Center (map)
Celebrate Lego Day this Saturday at McWane! Check out the Brickology exhibit and meet some master builders! Brickology will allow visitors to explore and be amazed by science, engineering, art, and math concepts using construction block play. This 5,500 square foot exhibit was designed and constructed by the very talented McWane Exhibits Team and will provide hours of science, learning, and fun for visitors of all ages. McWane Science Center has adjusted this exhibit experience to support current health and safety precautions related to COVID-19, providing the most engaging and worry-free experience possible.
Click here for more info.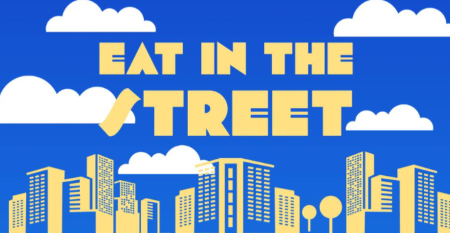 Eat in the Streets // Art Crawl
Sat, June 12, 11am – 8pm
Cost: FREE to attend
At: Pizitz/McWane (map)
Summer is in full swing and Eat in the Streets is celebrating by shutting down 2nd avenue for the June 12th Eat In The Street, in coordination with The Birmingham Art Crawl! Enjoy live music, art vendors, activities with McWane Science Center, and street side pop-ups by: Wild Honey Flower Truck, Edolyn's Pie, Sidewalk Cinema, The Louis Bar and more! The event kicks off at 11am and goes until 8pm, so there's plenty of time to check out this event and others happenin' around town!
Click here for more info.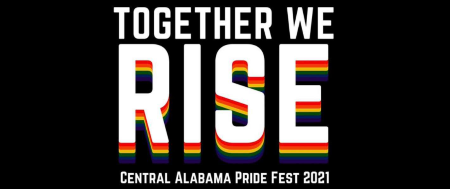 Pride Fest 2021
Sat, June 12, 12-7pm
Cost: FREE
At: Avondale District (map)
Head over to Avondale this Saturday and have some fun! The Central Alabama Pride is hosting the 2021 Pride Fest. Show up and show your support! The event will have food, music, drag shows, and much more! Grab some friends, get decked out, and celebrate!
Click here for more info.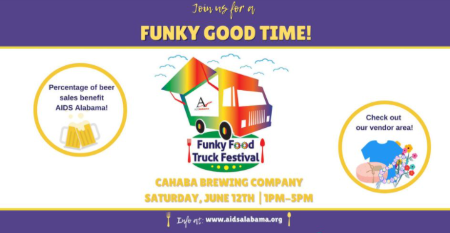 Funky Food Truck Festival
Sat, June 12, 1-5pm
Cost: Free to attend
At: Cahaba Brewing Co. (map)
The 5th Annual Funky Food Truck Festival is Saturday, June 12th at Cahaba Brewing Company from 1pm-5pm! Enjoy an afternoon of great food from some of Birmingham's best food trucks! Relax on the patio with your favorite Cahaba Brew, and shop local artisans and pop-up shops. This is a fantastic way to enjoy a Saturday afternoon while supporting all the great work done by AIDS Alabama!
Click here for more info.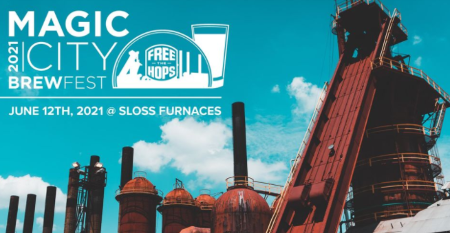 Magic City Brewfest
Sat, June 12, 4-8pm
Cost: $37
At: Sloss Furnaces (map)
Bust out some yarn and start making your pretzel necklaces! It's time for Magic City Brewfest! The event is back a Sloss and is going to be so much fun! Beer lovers can sample tons of local and regional brews along with some beer from across the country! This event is always a huge hit, so arrive early and drink responsibly!
Click here for more info.


3rd Annual Hueytown Cityfest
Sat, June 12, 4pm-9pm
Cost: FREE
At: Hueytown High School (map)
This FREE festival will have fun for the whole family! Enjoy food from 14 different food tucks! There will be all kinds of crafts and activities for the kids in the Kids Zone. You can listen to live music from Deputy 5, Soul Tide, Doctor Zarr's Amazing Funk Monster, and more! Be sure to shop the local vendors that will be onsite. This event kicks off at 4pm and goes until 9pm. Don't miss out!
Click here for more info.