Weekend Roundup: Nov. 11-14, 2021
It's Veterans Day!
Unbeknownst to a lot of Birmingham residents, Birmingham is home to the FIRST Veterans Day Parade! This Thursday you can head downtown to see the parade and cheer on our Veterans! You can also enjoy a TWO DAY Brewzapalooza and the 4th Annual Mac & Cheese Fest this weekend! Check out the details below!
#RUhappenin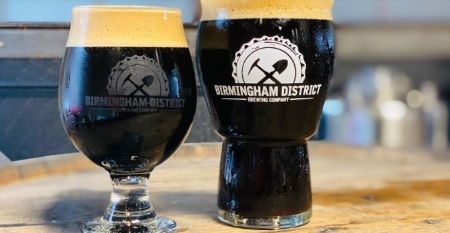 Bham District Brewing 3yr Anniversary
Wed-Sun, Nov. 11-14
Cost: FREE
At: Bham District Brewing (map)
Help Birmingham District Brewing celebrate 3yrs of delicious brews! From now through Sunday they will have some great specials for you to enjoy along with some beer releases and live music! A couple of the brews to expect are the Bourbon Barrel Aged Black Flower Imperial Stoutaged on Vanilla and Rum Barrel Aged Black Flower Imperial Stout aged on Toasted Coconut!
Click here for more info.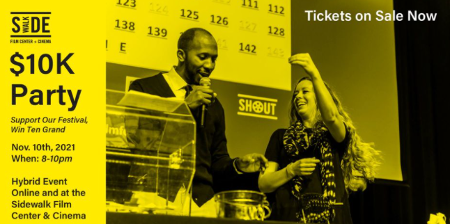 Sidewalk 10k Party
Wed, Nov. 10, 8-10pm
Cost: $150
At: Sidewalk Cinema (map)
The legendary Sidewalk $10K Party returns for its twelfth year! This high-stakes soirée offers lots of chances to win—including the $10,000 grand prize! The party will include the $10k drawdown, a silent auction, and beer provided by Cahaba Brewing Company. Plus more surprises to come! This $150 ticket includes admission for you plus one guest, and one entry for the $10,000 drawing (1 in 155 odds). This is always such a fun, and VERY competitive, event!
Click here for more info.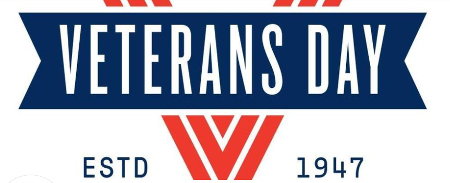 2021 Veterans Day Parade
Thurs, Nov. 11, 1:30-4:30pm
Cost: FREE
At: Downtown Business District (map)
Join in the celebration for the 2021 National Veterans Day Parade, live and in person, along the streets of downtown Birmingham! On November 11th, the parade will be back on the north side of downtown, following the original parade route, as in years prior to the interstate construction. There will be all kinds of cool floats, marching bands, and much more! Head downtown and help honor our Veterans!  The parade begins at 1:30pm, rain or shine!
Click here for more info.
Sounds of Service Benefit Concert
Thurs, Nov. 11, 6pm
Cost: $10
At: Avondale Brewing Co. (map)
Join the YouthServe Young Professionals Advisory Board for Sounds of Service - a family-friendly benefit concert for YouthServe featuring The Uri Band and Zoo Culture! This is a great opportunity to help out a good cause while enjoying a night of fun music at Avondale Brewing!
Click here for more info.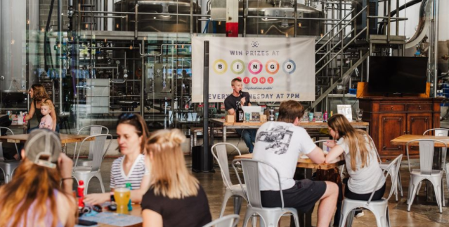 HUB Worldwide Bingo Night
Thurs, Nov. 11, 7-9pm
Cost: Free to attend
At: Cahaba Brewing Co. (map)
Head to the Cahaba Taproom for a special "donate to play" THURSDAY BINGO benefiting HUB Worldwide. All donations and a portion of Taproom sales will be donated to HUB Worldwide. The mission of HUB Worldwide (HUB) is to improve health for under-resourced communities through the distribution of medical supplies and equipment with onsite training and education.
Click here for more info.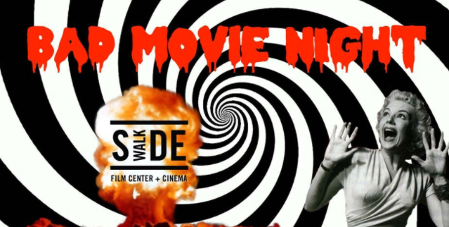 Bad Movie Night
Fri, Nov. 12, 8pm
Cost: FREE
At: Sidewalk Cinema (map)
As veterans of the Sidewalk Bad Movie Marathon, we know how cheesy some of these "Bad Movies" can be! This is a free event! The movie is a surprise, but a good time is guaranteed! Grab some friends and get ready to make fun of whatever bad movie gets selected! Arrive early to get some concessions in the lobby!
Click here for more info.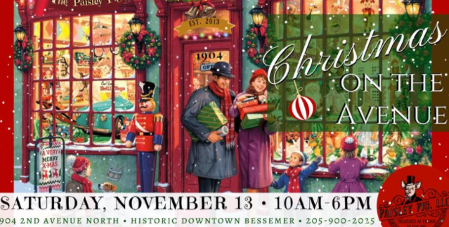 4th Annual Christmas on the Ave.
Sat, Nov. 13, 10am-6pm
Cost: FREE
At: Paisley Pig (map)
The Paisley Pig presents Christmas on the Ave.! The businesses of Bessemer are kicking off their holiday season. Stop by all day Saturday and explore the shops and sales! This is a great way to support local businesses!
Click here for more info.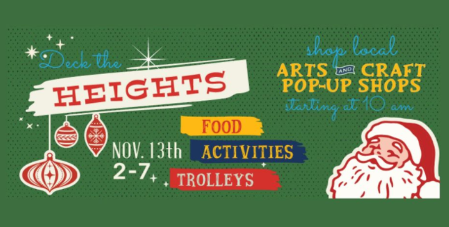 Deck the Heights 2021
Sat, Nov. 13, 2-7pm
Cost: FREE
At: Cahaba Heights (map)
Deck the Heights this Saturday! This event is put on by the local businesses of Cahaba Heights! Special Thank You to more than 45 Small Businesses for making this Huge event possible. We invite you to join in the Magic of Christmas. Pop Up Shops starting at 10AM and Family Activities with the Heights Express starting at 2PM. Ride the Heights Express and enjoy Children's Crafts, Balloon Artists, Face Painting, DJ, Falling Snow, Strolling Violinists, S'mores, Inflatables, Live Music, NS Dance Stage, Food Samples, Beverages, Discounts, Shopping, Give Aways, Photo Booth with Santa and so much more! Don't miss out on FREE Doodle's from 5-6PM
Click here for more info.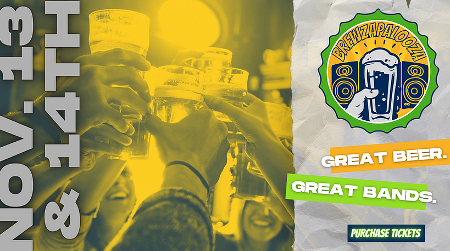 Brewzapalooza
Sat-Sun, Nov. 13-14, 11am-Midnight
Cost: $24/$40 for 2day pass
At: Back Forty Beer Co. / Avondale Brewing Co.
What do you get when you cross Octoberfest (in November), a music festival, and a regional brewing competition? BREWZAPALOOZA! This event is SO big it is taking place at TWO breweries! Saturday you can enjoy the fun at Back Forty and then Sunday the action heads over to Avondale Brewing!  There will be live music, and plenty of brews to try as teams compete against each other in the brewing competition!
Click here for more info.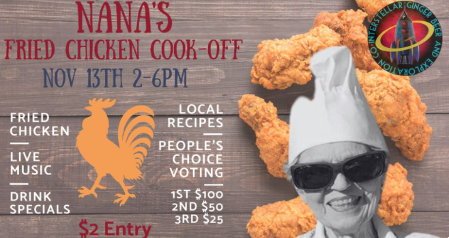 Nana's Fried Chicken Cook-Off
Sat, Nov. 13, 2-6pm
Cost: $2
At: Interstellar Exploration Co. (map)
Join in for the 3rd Annual Nana's Fried Chicken Cook-OFF on November 13th! Interstellar will have local chefs competing to see who has the best fried chicken in town. Will it be Nana? Be there to find out. Chef's will be cooking and selling their own food at the event. $2 entry. If you are interested in having a cook team and competing at the event please email shane@interstellarginger.com. Cash prizes for 1st-3rd. Live music! and drink specials on their Mule cocktails!
Click here for more info.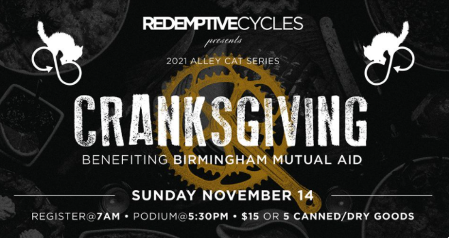 Cranksgiving EnduroCat
Sun, Nov. 14, 7am-5pm
Cost: $15 OR 5 canned goods
At: Redemptive Cycles (map)
Back by popular demand after a year hiatus, Redemptive is hosting their Cranksgiving EnduroCat. This year they are partnering with Birmingham Mutual Aid to provide needed items to local families. If you haven't participated before here is a rundown on how this works. They will provide 5 10 mile routes. (they will be posted in the event, available on Stava and MapMyRide, and printed cue sheets at the event) All routes will begin and end at Redemptive Cycles. You can complete as little or as many of any of the routes you wish (this is for fun and charity after all) Prizes will be given in categories such as most elevation, most miles etc.. (proof of must given) Snacks and Refreshments will be provided at the shop to keep you going throughout the day. Registration begins at 7am with first roll out at 8am (you can begin at anytime) All riders need to be back by 5pm. Podium and prizes will be awarded at 5:30 Registration is $15 or bring at least 5 canned or dry goods that will be given to Birmingham Mutual Aid. The following is a list of the more needed items.
Click here for more info.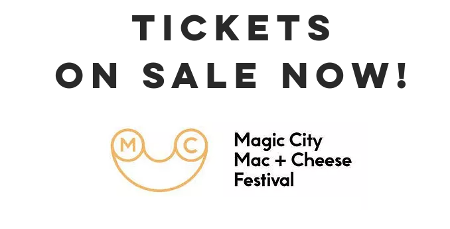 4th Annual Magic City Mac & Cheese Festival
Sun, Nov. 14, 1pm
Cost:  $20/ $5 kids
At: Back Forty Beer Co. (map)
Get your "Carbi-Barbie" on! Join in for a day of family fun activities, delicious food and beverages, and some friendly competition among local eateries, food trucks, caterers and cook teams! Back Forty wil  have live music, a kids' zone, and a pet friendly venue. All proceeds go to Community Grief Support to provide free counseling, support groups and community grief education in the Birmingham area. May the best mac n' cheese win!
Click here for more info.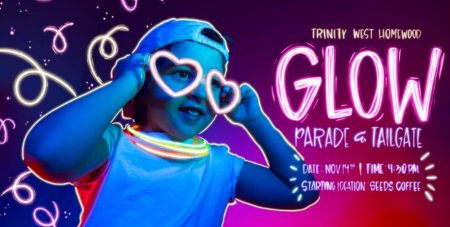 West Homewood Glow Parade
Sun, Nov. 14, 4:30pm
Cost: FREE
At: West Homewood (map)
Come and get your GLOW on! This will be the first annual 'Glow Parade' and we hope you will join in and stroll down Oak Grove. You're encouraged to decorate your strollers, your bicycles, your wagons, YOURSELVES, etc. in glowing and light-up accessories so everyone can light up West Homewood!  Meet at Seeds Coffee at 4:30 pm on Sunday, November 14, and the parade will end at Trinity West Homewood with a tailgate!
Click here for more info.