Weekend Roundup: Nov. 4-7, 2021
Moss Rock Fest, Dia de los Muertos, and an EPIC Legion FC match!
Dia de los Muertos is Nov. 2, but this year's celebration will last through Friday night! This weekend also brings us Moss Rock Fest that's at the Hoover Met this year.  No matter which events you choose to attend we definitely recommend ending the weekend at the Legion FC game on Sunday afternoon! Get $7 tickets to the Good People Deck!  Check out these, and other awesome events below! #RUhappenin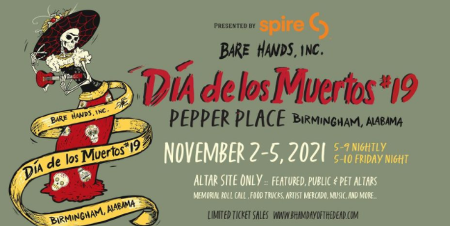 Dia de los Muertos
Now-Fri Nov. 5, 5-9pm
Cost: $10
At: Pepper Place (map)
This year, Dia de los Muertos is a FOUR DAY event! The event started on Tuesday and will happen nightly from 5-9pm and until 10pm on Friday! Your $10 ticket gets you admission to tour the gorgeous altars honoring those who have passed on. To celebrate the lives of lost loved ones, there will be food, music, a beer garden, and much more! This event has been voted one of the best festivals in Alabama!  Don't miss out on the nightly celebration!
Click here for more info.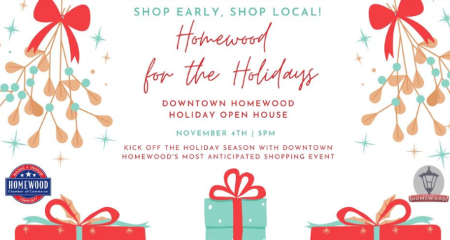 Homewood Holiday Open House
Thurs, Nov. 4, 5-8pm
Cost: FREE
At: Downtown Homewood (map)
Kick off the holiday shopping season with the Homewood Chamber of Commerce at the annual Holiday Open House. Shop at downtown businesses, enjoy refreshments, hors d'oeuvres, a trolley, shopping discounts, and much more! This is one of the most anticipated ways to kick off the Holiday Season!
Click here for more info.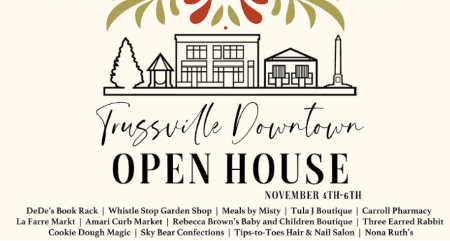 Trussville Downtown Open House
Nov. 4-6, 8am-8pm
Cost: FREE
At: Downtown Trussville (map)
It's time for the annual Trussville Downtown Open House, where many local merchants have joined together to create a wonderful weekend to kick off the holiday season! You can enjoy tastings, specials, holiday decor, Christmas gifts stocked and ready for you to purchase, and even pictures with Santa! You don't want to miss this opportunity to get out and support your local businesses this holiday season!
Click here for more info.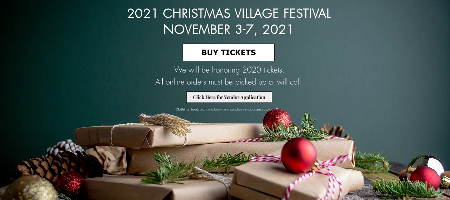 Christmas Village 2021
Now-Nov.7th, Times Vary
Cost: $12/$5 kids
At: BJCC (map)
Tickets for this event are selling FAST! They are already out of VIP passes for this year, but you can still purchase standard admission tickets. Held annually at the Birmingham Jefferson Convention Complex, Christmas Village Festival is an Alabama tradition with deep roots. Mothers and daughters, sisters, and friends begin their holiday shopping by meeting in Birmingham the first weekend in November to enjoy an amazing variety of gift ideas - all under one roof. While some shoppers make a day of it, others have decided that one day is just not enough time to take in the unique sampling of arts, crafts, gifts and food. This experience will be so much more than a shopping trip. It will become the event you choose to kick off your Christmas and Spring shopping year after year!
Click here for more info.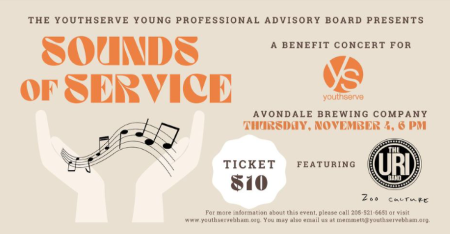 Sounds of Service Benefit Concert
Thurs, Nov. 4, 6-10pm
Cost: $10
At: Avondale Brewing Co. (map)
Join the YouthServe YP Advisory Board for 'Sounds of Service' THIS Thursday, November 4th from 6:00 PM - 10:00 PM at Avondale Brewing Company! This family-friendly benefit concert will feature local artists, Zoo Culture and The Uri Band. Trailer Park Photos will also be on location snapping photos in their fun photo booth! Admission is $10. All proceeds will support a scholarship to be awarded at YouthServe's inaugural Youth Service Awards Breakfast in April 2022.
Click here for more info.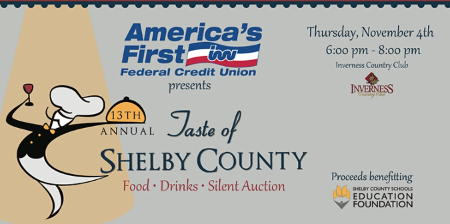 Taste of Shelby County
Thurs, Nov. 4, 6pm
Cost: $30-$50
At: Inverness Country Club (map)
Don't miss out on this opportunity to enjoy a "taste" from some of your favorite Shelby County restaurants, breweries, and wineries while supporting Shelby County Schools Education Foundation! This event always has plenty of delicious food and drinks! Bring a friend or two and get ready to try multiple samples that are sure to delight your taste buds!
Click here for more info.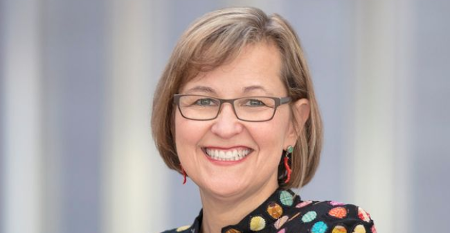 Annual Chenoweth Lecture: Kaywin Feldmam
Thurs, Nov. 4, 6-7pm
Cost: FREE (must register)
At: Bham Museum of Art (map)
The BMA is pleased to welcome Kaywin Feldman, Director of the National Gallery of Art in Washington, DC as the speaker of its Annual Chenoweth Lecture. Feldman will present Building a National Collection in a Changing Nation. She has been a leader in making the institution more inclusive, diverse, equitable and transparent. Feldman is committed to connecting people to art in a globalized world through the power of wonder and accessibility. Don't miss this amazing talk!
Click here for more info.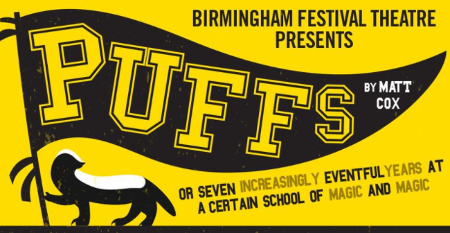 Puffs by Matt Cox
Fri-Sun, Nov. 5-7
Cost: $27/kids $17
At: Birmingham Festival Theatre (map)
'Seven Increasingly Eventful Years at a Certain School of Magic and Magic.'  That's how best to describe the show Puffs. If you are a Potter-head, hop on your broom and head on over to the Birmingham Festival Theatre for this play that is a laugh a minute! This is a new look at a familiar adventure from the perspective of three potential heroes just trying to make it through a magic school that proves to be very dangerous for children. Alongside them are the Puffs, a group of well-meaning, loyal outsiders with a thing for badgers "who are so lovable and relatable, you'll leave the theater wishing they were in the stories all along". Their "hilariously heartfelt!" and epic journey takes the classic story to new places and reimagines what a boy wizard hero can be.
Click here for more info.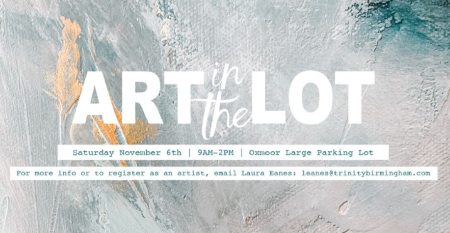 Art in the Lot
Sat, Nov. 6, 9am-2pm
Cost: FREE
At: Trinity United Methodist (map)
It's back! Presented by Trinity Studio – ART IN THE LOT returns this weekend! This is a popular, fun, safe event where you will be able to meet many folks in the community. Come find unique art in various mediums from local vendors.
Click here for more info.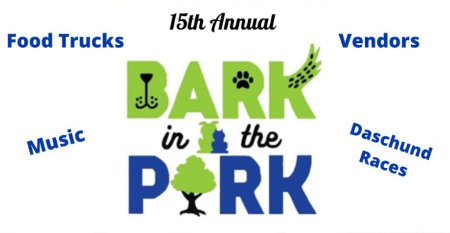 15th Annual Bark in the Park
Sat, Nov. 6, 9am-2pm
Cost: FREE
At: Veterans Park Alabaster  (map)
Bark in the Park is back! This event will have adoptable animals, bounce houses, a costume contest, our fan-favorite dachshund races, and much more! It's free to attend and they will have discounts on microchipping and spay/neuter services as well as a few free/discounted vaccines for your pets! Get ready to have a wonderful time!
Click here for more info.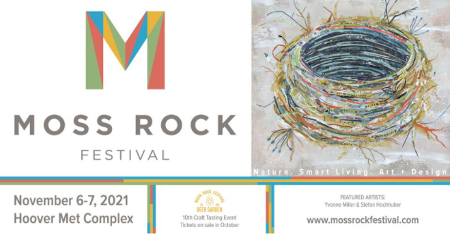 Moss Rock Festival
Sat-Sun, Nov. 6-7, 10am-5pm
Cost: $10 adv/$12 at gate Beer Garden $30/$40
At: Hoover Met (map)
It's Moss Rock Festival's Sweet 16 in 2021! Join in this Saturday and Sunday as the fall festival returns to the Hoover Metropolitan Complex to explore Nature, Smart Living, Art + Design! There will be so much going on at this festival including all the art as well as food and a Beer Garden! It's holiday shopping season and with shipping delays, shopping local seems like a fantastic option!  This is one of our favorite Bham festivals!
Click here for more info.

Geek Market
Sat, Nov. 6, 12pm
Cost: Free to attend
At: Hoover Senior Center (map)
Come support your favorite local geeky artists, artisans and authors at the Geek Market! Geek Market is taking the place of the traditional vendor room for 2021. This is the perfect place to find holiday gifts for yourself and others. This is a great place to shop for the people in your life who love pop culture/scifi/fantasy. You won't want to miss it!
Click here for more info.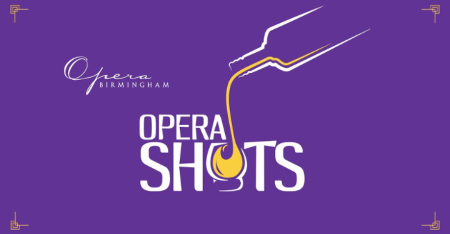 Opera Shots
Sat, Nov. 6, 4-5:15pm
Cost: FREE
At: 4233 Cliff Rd. (map)
Join Opera Birmingham in the Forest Park neighborhood (in the yard at 4233 Cliff Road) for our next outdoor Opera Shots concert! The concert is open to the public. ADMISSION IS FREE! Bring your own refreshments. Lawn chairs, picnic blankets, and coolers are welcome. For the health of patrons, staff and performers, masks are required at the event, and social distancing will be in effect.
Click here for more info.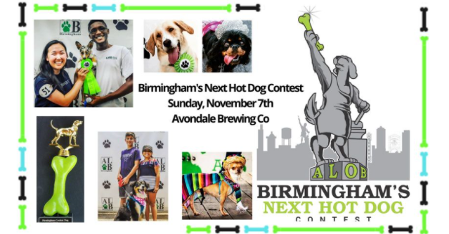 Birmingham's Next Hot Dog Contest
Sun, Nov. 7, 12-4:30pm
Cost: FREE (Donations encouraged)
At: Avondale Brewing (map)
Do you have Birmingham's next "Hot" Dog? If so, mark your calendar for Sunday, Nov.7th at Avondale Brewery for this family friendly furry event which we will be emcees for!  The Animal League of Birmingham is ready to crown a new Overall Winner and a People's Choice for 2021-22. Other categories that will receive awards include: Best Fur –do, Most Talented, Best Team Spirit, Best Dressed, Sassiest Senior, Most Squeezable Puppy, Best Looking Female, Best Looking Male & Cutest Couple (your dog & you). People of all ages have the opportunity to strut their dog across the stage while each dog's special qualities and favorite activities are shared with the audience. Wonderful prizes from Hollywood Feed will be awarded along with ribbons and trophies and a special Swag Bag for all furry contestants. Black Top Bistro Food Truck and Avondale Burger Co. will be available for lunch as well as some tasty sweet treats to help make the day complete. Magic City Disco will dance for everyone and there will be some fun celebrity judges! Entry to the contests is $20 for one category and $5 for each additional category per dog. A $10 donation gives you a chance to win door prizes and a vote in the "Coolest Dog" category!
Click here for more info.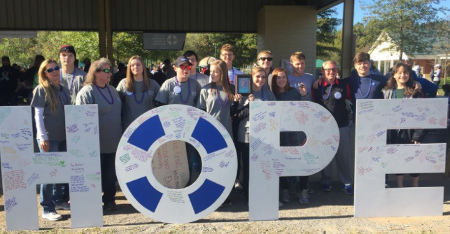 Out of Darkness Walk
Sun, Nov. 7, 1-4pm
Cost: FREE
At: Veterans Park Hoover (map)
Having been personally affected by this, we are happy for the return of the Out of Darkness Walk this year.  The walk will be hosted at Veterans Park in Hoover and is a way to raise awareness about suicide and suicide prevention. This is a cause we are very passionate about! Check the link below for all of the details.
Click here for more info.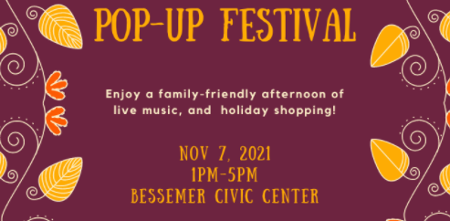 Pop Up Festival
Sun, Nov. 7, 1-5pm
Cost: FREE
At: Bessemer Civic Center (map)
Be sure to support your local vendors at this Pop Up Festival! This event is a great way to get started on that holiday shopping list! There will be plenty of great vendors to choose from. Head over to Bessemer this Sunday and check it out!
Click here for more info.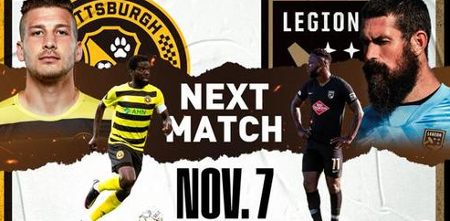 Legion FC Quarter Finals
Sun, Nov. 7, 4pm
Cost: $7+
At: BBVA Field (map)
Ready for a special deal for a special game?! Legion FC takes on the Pittsburgh Riverhounds for the Quarter Finals! To celebrate, Legion FC is offering admission to the Good People Deck (with all the fun of the Magic City Brigade!) for JUST $7!!!  This is such an amazing deal! Let's pack out the stadium and show our support!  We hope to see you there!
Click here for more info.