Weekend Roundup: Aug 11-14, 2022
Let's get ready for some weekend fun!
This weekend brings a few festivals, some great kids activities, and more! Check below for all the fun. Oh, and don't forget to buy your Birmingham Wellness Passport (selling out fast!) and your tickets to Sidewalk Film Fest 2022!
#RUhappenin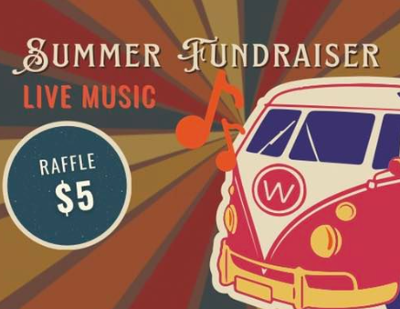 Summer Bash Fundraiser
Thurs, Aug 11, 6pm
Cost: FREE ($5 raffle)
At: Cahaba Brewing Co (map)
Join in at Cahaba Brewery for the Morgans Closet Summer Bash Fundraiser. Bring the pups and family out, meet the Board of Directors and support a great cause. They will be raffling off an amazing gift basket of donated items and gift cards from local businesses. $5 per raffle ticket and the more you purchase the greater the chance you will win!
Click here for more info.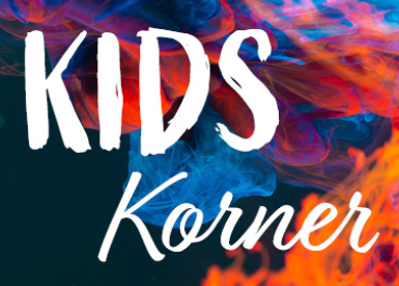 Kids Korner
Thurs, Aug. 11, 6-9pm
Cost: $10-$120
At: Regions Field (map)
It's time again for YWCA Central Alabama's annual KIDS Korner event! Join in for an evening of fun, fireworks and fundraising to support the YWCA's Child Development Center. With your help, YWCA can continue to provide a strong foundation for those who are the most vulnerable. You're invited to attend the 15th annual KIDS Korner event!  Proceeds from the event, hosted by the YWCA Junior Board of Directors, help support the YWCA Child Development Center and the children we serve each and every day
Click here for more info.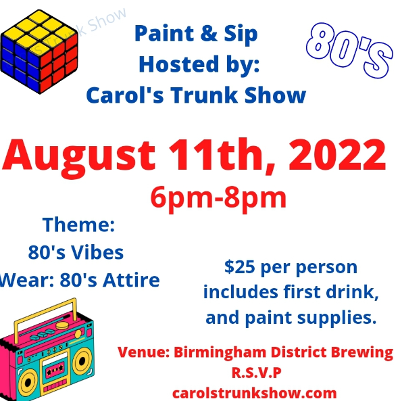 Paint & Sip 80s Vibes
Thurs, Aug 11, 6pm-8pm
Cost: $25
At: Trim Tab Brewing Co. (map)
Do you love beer? The 80's? How about painting an 80's themed picture while sipping beer? Get ready to celebrate the 80's on Thursday evening at this Paint & Sip event! The theme is 80's Vibes, so wear your best 80's Attire and get creative! Limited seats book soon!
Click here for more info.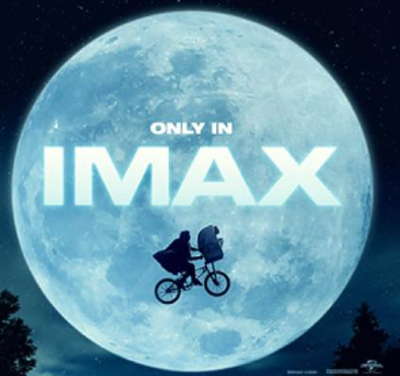 E.T. : Celebrating 40yrs in IMAX
Aug. 11-14, Check for showtimes
Cost: $10
At: McWane Science Center (map)
Celebrate the 40th anniversary of the classic 80's film, E.T. ! McWane is showing the film in IMAX so it will be bigger than ever. This is the perfect time to introduce a new generation to the great movie. Watch as Elliot forms an unlikely friendship with an alien who gets stranded on Earth and tries to help him phone home all while hiding from some shady government agents!
Click here for more info.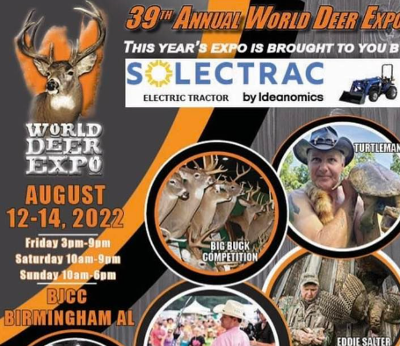 39th Annual World Deer Expo
Fri-Sun, Aug 12-14
Cost: $5-$20
At: BJCC (map)
Get ready for the ultimate sportsman's paradise and the COUNTRY'S LARGEST 3 Day Hunting Consumer Show! The Expo features a weekend full of fun for everyone who loves hunting, fishing, and the great outdoors. The Expo has the Latest and Greatest of Hunting Products and Apparel, Outfitters from all over the World, BHA 3-D Archery Tournament, Big Buck Competition, Outdoor Celebrities, Hunt Giveaways, Hourly Door Prizes, Activities for the Kids, and More!
Click here for more info.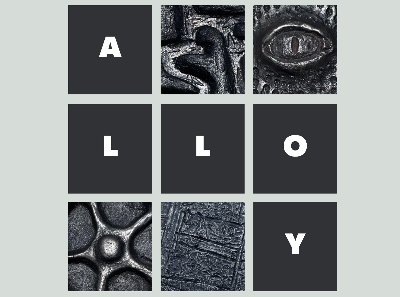 Alloy: Sloss Metal Arts
Fri, Aug 12, 5:30pm-8:30pm
Cost: FREE
At: Sloss Furnaces (map)
You're invited to celebrate the works of this summer's Sloss Metal Arts apprentices! They will have their work on display at this exhibition.  You can also see this cool facility and learn about the upcoming events like Bowl Casting nights!
Click here for more info.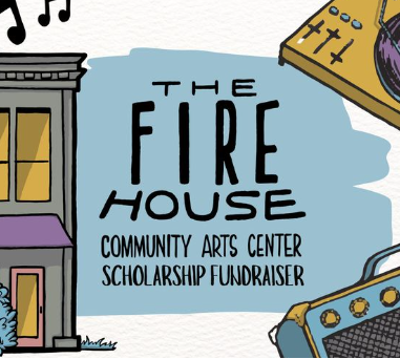 Firehouse Scholarship Fundraiser
Fri, Aug 12, 7pm-10pm
Cost: $10 donation
At: Firehouse Community Arts Center (map)
Don't miss a fun night packed with live music in efforts to raise money for music education scholarships! Janet Simpson, Terry Ohms, and Ruffino will be taking the stage. The Firehouse is a creative learning space in the Forest Park – South Avondale neighborhood of Birmingham, Alabama dedicated to the enrichment of the city's musical community.  Come out and enjoy some great musical performances in the heart of Avondale.
Click here for more info.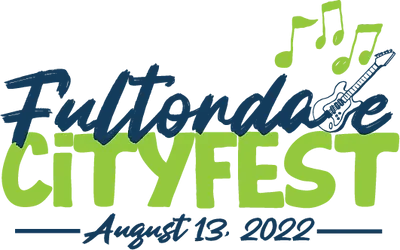 Fultondale CityFest
Sat, Aug 13, 10am-7pm
Cost: FREE
At: 2980 Hawkins Ln (map)
Fultondale CityFest is going all out! They will have tons of vendors on site selling all kinds of cool stuff! If you get hungry, there will be dozens of delicious food vendors! There will even be a car show! This festival will also have live bands all day long! The night caps off with a KISS cover band!  It's going to be awesome!
Click here for more info.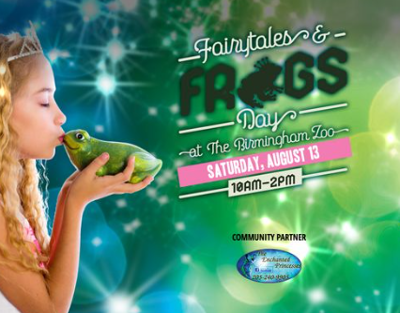 Fairy Tales & Frogs Day
Sat, Aug 13, 10am-2pm
Cost: Included with admission FREE for Zoo Members
At: Birmingham Zoo (map)
Princes and Princesses! Lords and Ladies! The Birmingham Zoo formally invites all royal characters and yes, even some frogs, to attend our Fairy Tales and Frogs Day on Saturday, August 13, 2022 from 10:00 am until 2:00 pm. Festivities will take place on Henley Park Lawn and are included in the price of Zoo admission for the day (free for Members). All guests (children and adults) are encouraged to dress up in their favorite costumes while meeting and taking photos with a multitude of royals for a magical day where fairytales come to life.
Click here for more info.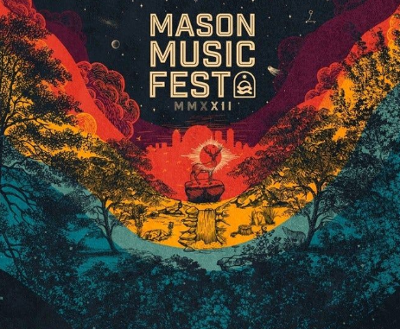 Mason Music Fest
Sat, Aug. 13, 1pm
Cost: $25/VIP $125
At: Avondale Brewing Co. (map)
Mason Music is celebrating 10 years of inspiring and teaching students to be passionate about playing music by bringing our community together for a one-day, family-friendly, music festival on Saturday, August 13, at Avondale Brewing Company. Featuring national, regional and local artists like The Brook & The Bluff, Drew Holcomb and The Neighbors, Gatlin, Lady Legs, Shaheed and DJ Supreme, and Jahnah Camille, Mason Music Fest 2022 will have something for everyone. There will also be food trucks, student performances, yard games, and an educational class taught by Shaheed and DJ Supreme on the essential elements of Hip Hop. The best part: 100% of the proceeds will go to benefit the Mason Music Foundation, a 501(c)3 non-profit dedicated to changing lives by providing scholarships for music lessons to families who qualify for financial assistance.
Click here for more info.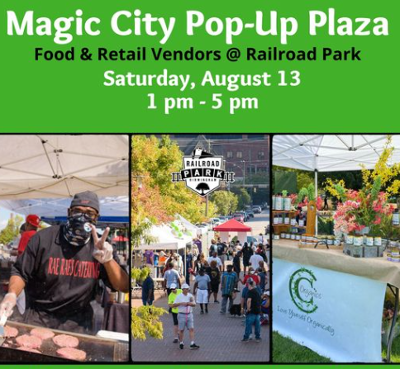 Magic City Pop-Up Plaza
Sat, Aug 13, 1pm-5pm
Cost: Free to attend
At: Railroad Park (map)
Railroad Park is excited to bring you the Magic City Pop-Up Plaza! Head over to the park this Saturday with your friends and family for a day of fun!  You can enjoy food vendors, a retail market, and more!  It's FREE to attend!
Click here for more info.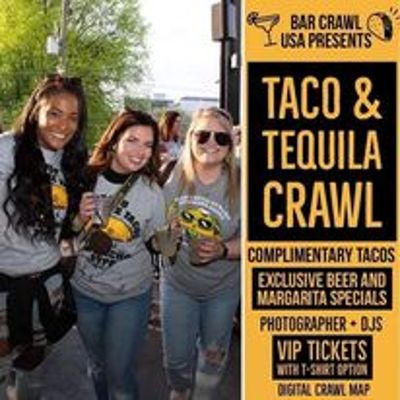 Tacos & Tequila Crawl
Sat, Aug. 13, 3-7pm
Cost: $20-$38
At: Tin Roof (map)
The Taco & Tequila Crawl is back on August 13th! Come enjoy tacos and exclusive margarita, tequila, and beer specials. Let's taco-bout a party! There are 7 participating Lakeview bars and restaurants and it all kicks off at Tin Roof! Your ticket gets you tacos, shots, and exclusive drink specials at each location! There will be a photo booth as well! This will be tons of fun for your friend group!
Click here for more info.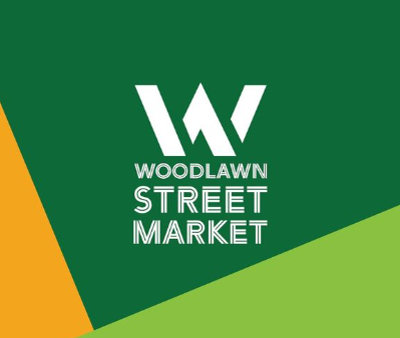 Woodlawn Street Night Market
Sat, Aug 13, 5pm
Cost: FREE to attend
At: Woodlawn Historic District (map)
Local Food, Art, Dancing, this market as a bit of everything! Join in the fun on 55th St. South in the heart of historic Woodlawn.  The Market is in the evening as the temps start to cool off. Grab your friends and head over for this FREE event!
Click here for more info.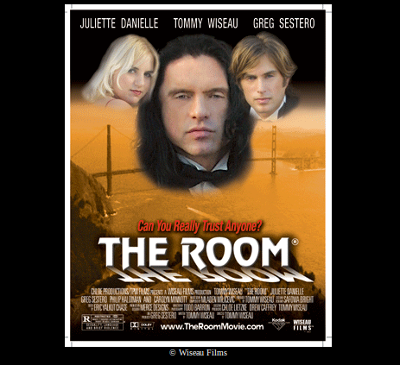 Midnight Madness: The Room
Sat, Aug 13, 11:59pm
Cost: $19.50
At: Sidewalk Cinema (map)
Join the Sidewalk crew for a special Midnight Madness screening with Greg Sestero, star of THE ROOM and author of THE DISASTER ARTIST, the critically-acclaimed tell-all about the making of THE ROOM that inspired A24's award-winning film THE DISASTER ARTIST. Greg Sestero is the New York Times best-selling author of the Oscar nominated film and Co-Star of the cult classic THE ROOM. Greg also recently wrote and produced Best F(r)iends Volume 1 and Volume 2 (Lionsgate) and was recently seen in Netflix's popular gothic-drama mini-series THE HAUNTING OF BLY MANOR. THE ROOM will screen at midnight with Greg Sestero in attendance.
Click here for more info.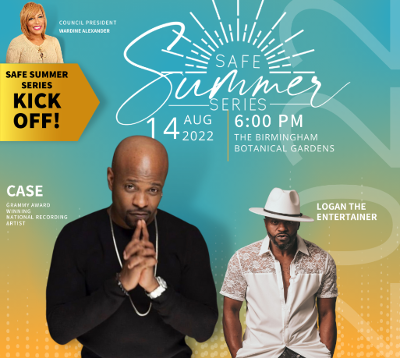 Safe Summer Series
Sun, Aug 14, 6pm
Cost: FREE
At: Birmingham Botanical Gardens (map)
BGrace Media, LLC is hosting a Safe Summer Series in partnership with the Birmingham City Council and Jefferson County Department of Health to provide our community with COVID-19 Vaccine and a free outdoor concert! Birmingham is open! Let's all come together this summer to have a safe and enjoyable time with friends and families! Remember to bring your blankets and chairs. This concert will feature Case and Logan the Entertainer!
Click here for more info.
FUTURE HAPPENIN'S
Dragon Fest // August 19  
Sidewalk Film Fest // August 22-28  
Birmingham Wellness Passport // September 5-November 6  
Birmingham Artwalk // September 9 & 10
Fiesta // September 24  
Greek Food Festival // October 13-15    
Moonstone Fest // October 29