Weekend Events: June 17-20, 2021
Magic City Con, Juneteenth, PRIDE, and more!
This weekend is packed FULL of fun events! Food, Drinks, Parties, Art, Music, and much more! The city also continues to celebrate both Pride and Juneteenth! Check below for all the details!
#RUhappenin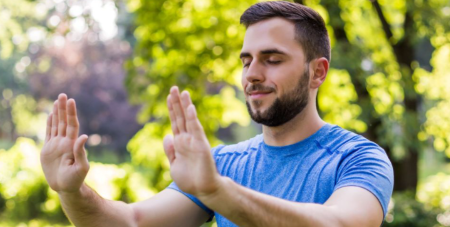 Tai-ji in the Gardens
Thurs, June 17, 4:30-5:30pm
Cost: $15/$12 for members
At: Bham Botanical Gardens (map)
This intermediate Tai-ji class is a great way to relax and explore the art of wellbeing. In this course, teacher Stephen Guesman will convey the profound physical, mental and spiritual benefits that result from regular practice of disciplines such as T'ai Chi. Please bring your own yoga mats and practice social distancing with others not in your group.  Masks are required for entry to the Gardens, but not during the session.
Click here for more info.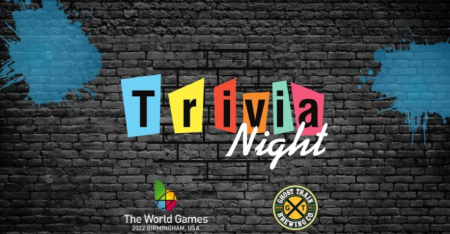 World Games Trivia
Thurs, June 17, 7pm
Cost: FREE
At: Ghost Train Brewing (map)
Join in for a fun night of trivia and local beer at Ghost Train Brewery! Win some great prizes
including World Games 2022 merch! The trivia is based on The World Games, so you'll learn some fun facts about the games that are just over a year away! The winner of the game will advance to a final round at a later date to compete for two VIP Access Passess to the games! That's an amazing prize! We went to last week's game at Cahaba and had a blast!
Click here for more info.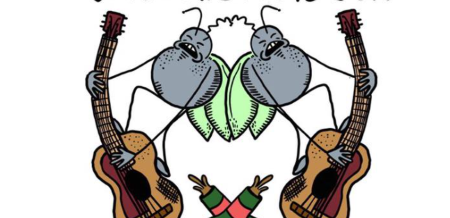 Sam Lewis & Chris K Davidson
Thurs, June 17, 7-9pm
Cost: FREE
At: Cahaba Brewing Co. (map)
Join singer/songwriters Sam Lewis and Chris K Davidson at the legendary Cahaba Brewing on Thursday, June 17th for a free, all-ages show! Enjoy some local brews as you relax, hangout, and enjoy the music. This is a pet friendly venue as well! Be sure to check out the cool umbrella display on the patio!
Click here for more info.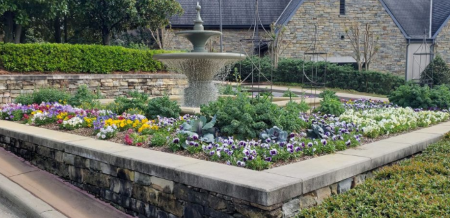 Art for a Cause/Ross Bridge Farmers Market
Fri, June 18, 4pm
Cost: FREE
At: Renaissance Ross Bridge (map)
Art for A Cause invites you to a night of art and entertainment. The fundraiser will feature Birmingham's own, Sir Chris Da Artist, International Artist M.O.A.L. of Miami, and our Spotlight autistic artist Chimel Ford of Kentucky. Don't miss the unveiling of the painting, "The Fifth Child" to be presented to Sarah Collins Rudolph and the smooth jazz sound of recording group 'Prize Inside'. Clarissa Kenty of the Ladiez Room, will host the event as the Mistress of Ceremony. All donations will be divided between Glenwood Autism & Behavioral Health Center and The Civil Rights Institute Education Program. The ever popular Farmers Market will also be taking place simultaneously!
Click here for more info.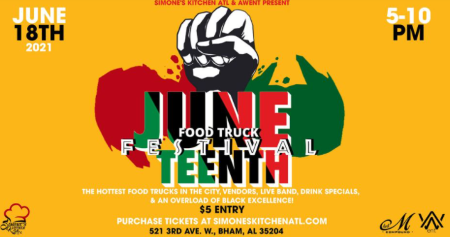 Food Truck Friday/Juneteenth Festival
Fri, June 18, 5-10pm
Cost: $5
At: 521 3rd Ave W (map)
Celebrate Juneteeth 2021 AND the Grand Opening of Simone's Kitchen ATL's 2nd Food Truck!! After the year we've had in 2020 this is a much deserved celebration! Invite your family & friends and head over! Tickets are just $5 in advance! There will be an overload of food trucks, live music, games, and drinks! Grab your tickets today!
Click here for more info.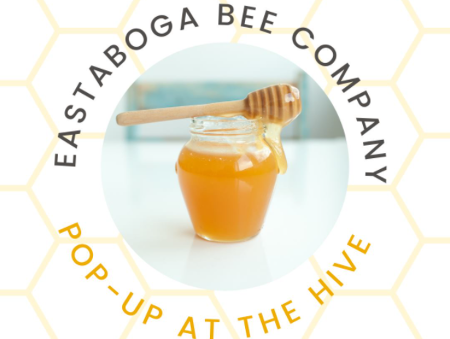 Eastaboga Pop-up
Fri, June 18, 5pm
Cost: FREE
At: The Hive (map)
Join in at The Hive for an exclusive menu presented on the rooftop by their in-house Chef featuring @EastabogaBeeCompany honey and taste beer + cocktail pairings with sweet honeycombs as garnish! Get the buzz on Alabama's bee culture, ask EBC's Beekeeper questions, and let your curiosity run wild as you explore how to help bees thrive and their impact on our planet. Don't miss this sensational event showcasing some of the best bees that the magic city has to offer!
Click here for more info.

Euphonious
Fri-Sun, June 18-20, 5:30pm
Cost: $99+
At: Birmingham Zoo (map)
This festival, which will be one of the first ones back across the United States, brings to Birmingham a new music festival and concert series. Celebrate Art, Music, Tech, and A.I.!  Euphonious will feature something else a little bit new: the entire concert lawn will be divided into 10'x10' squares, where up to 8 people can sit together and enjoy the live music. A portion of Euphonious proceeds, along with the revenue from a special Euphonious after-party to take place in downtown Birmingham, will go to our charity partner, United Ability. It's all happenin' this Father's Day weekend, taking advantage of the gorgeous multi-million dollar renovations of the Birmingham Zoo!
Click here for more info.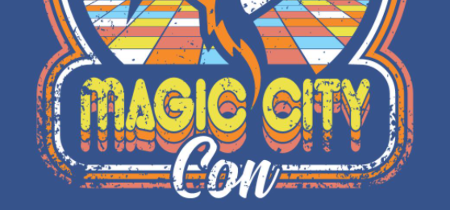 Magic City Con 2021
Fri-Sun, June 18-20
Cost: $37 Weekend Pass/$15 for kids
At: Hyatt Wynfrey (map)
This is one of Russell's favorite events to attend! If you love comics, gaming, movies,or  fun TV series this is the event for you! Attendees always go ALL OUT with cosplay! There will be a vendor hall and a dedicated area for tabletop gaming.  In the past we've also seen some cool vehicles from pop-culture! They will also have a KidCon happenin' as part of the event! Don't miss out! (Masks are required for this event. No, a Batman cowl won't cut it. lol)
Click here for more info.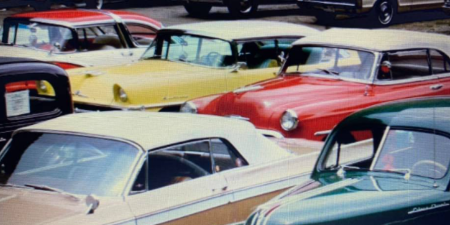 Park in the Park
Sat, June 19, 9am-3pm
Cost: FREE
At: Avondale Park (map)
Avondale Park is hosting the Park in the Park Car Show! This is a FREE event (just $25 to register a car to compete) and will make for a great Fathers Day weekend outing! You'll Be able to see some amazing custom and vintage cars and trucks! Plus, there will be craft booths, food trucks, and music all day! Kids will love this event! It lasts from 9-3, but arrive early to beat the heat!
Click here for more info.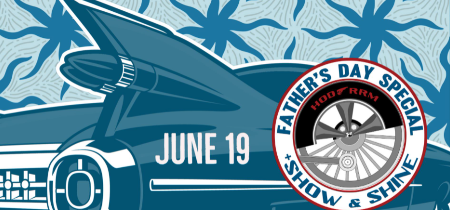 Fathers Day Special + Show & Shine
Sat, June 19, 10am & 1pm
Cost: $13+
At: Heart of Dixie Railroad Museum (map)
The Heart of Dixie Railroad Museum is hosting a fun Father's Day event! Enjoy a special BOGO free ticket for Dads! Plan to spend the day enjoying a relaxing train ride, food and snack vendors, and a showcase of train cars and four-wheeled vehicles throughout the grounds. It'll be a fun and festive day to celebrate Dad! The rides are 75min long and tickets start at just $13!
Click here for more info.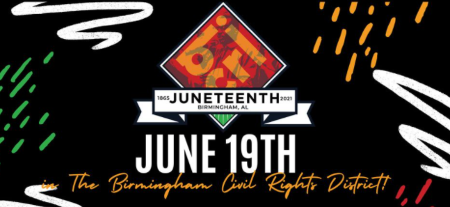 Juneteenth Celebration
Sat, June 19, 10am-4pm
Cost: FREE
At: Civil Rights District (map)
The Birmingham Civil Rights Institute is pleased to announce that their annual Juneteenth (Freedom Day) Celebration will return to The Birmingham Civil Rights District on June 19th at 10:00 a.m. CST. The commemoration will be a day-long festival of heritage and culture celebrating the emancipation of enslaved people in America. The community is invited to visit the galleries at BCRI free of charge from 10:00 a.m. until 4:00 p.m. with timed reservations to encourage physical distancing on Juneteenth. There will also be music, local artists, and a celebration of culture! Click the link to reserve a spot to tour the Institute! Now, more than ever, it's important to recognize, highlight, and celebrate Juneteenth!
Click here for more info.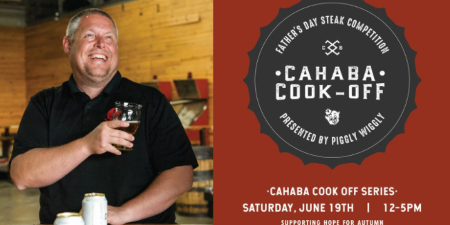 Fathers Day Steak Competition
Sat, June 19, 12pm
Cost: $35/$40 day of
At: Cahaba Brewing Co. (map)
The grill masters will be going all out at Cahaba Brewing this Saturday! Come enjoy some steak and bring your dad! This is the first-ever "Father's Day Steak Competition" presented by Cahaba Brewing Company and Piggly Wiggly and benefiting the Hope for Autumn Foundation. Watch as teams compete to win cash prizes and trophies for the best steak and chicken wings around! This inaugural event will feature cook teams, food, vendors, live music, and more at this great event! Your ticket gets you a baked potato, salad, and a steak prepared on site by a grill master! Our mouths are watering already!
Click here for more info.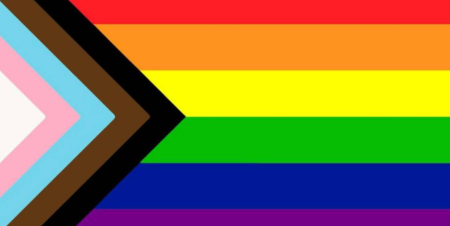 PRIDE Dance Party
Sat, June 19, 12pm-12am
Cost: FREE
At: Ghost Train Brewing (map)
Come out to Ghost Train on Saturday, June 19th, and help celebrate all things PRIDE! They'll have killer music from DJ CoCo, performances from local drag entertainers, a full menu from Chef Nick & his crew, and lots and lots of delicious PRIDE-inspired beverages! 10% of Ghost Train sales from the event will be donated to Central Alabama Pride, so come ready to party!
Click here for more info.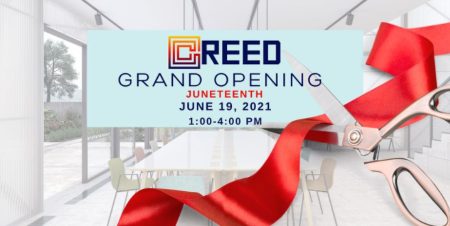 Creed 63 Grand Opening
Sat, June 19, 1-4pm
Cost: FREE
At: Creed (map)
Check out Bham's newest coworking space! CREED's mission is to assist entrepreneurs through community programming, business resources, small business start up education, and the development of sustainability programming for community business owners. Stop by this Saturday and check out the facility, meet with staff, and learn more about this great addition to B'ham!
Click here for more info.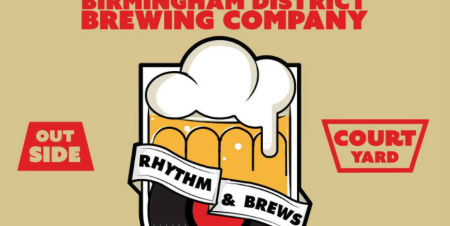 Rhythm & Blues
Sat, June 19, 4pm
Cost: FREE
At: District Brewing Co. (map)
District Brewing has got your Saturday chill time covered! DJ Rahdu and our friend Suaze are set to DJ the event! Relax on the covered (see also SHADED) patio! Sip on a flight of brews to find your new favorite! It's going to be a great time!
Click here for more info.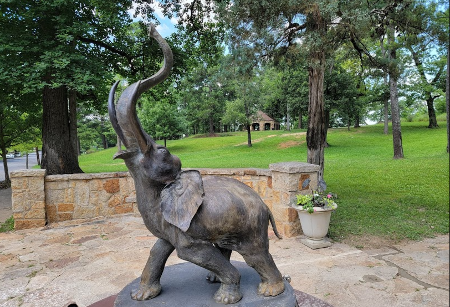 Miss Fancy Returns to Avondale
Sat, June 19, 5-6pm
Cost: FREE
At: Avondale Park West Entrance (map)
After years of being "lost" (aka hidden in a Legion Field storage closet), the Miss Fancy sculpture returns to Avondale Park! The statue was restored by Birmingham sculptor Mike Chiarito! (Mike caught me snapping the above photo as he was driving by.) The statue is now a solar powered fountain! Head out to the west end of the park Saturday and bring a gallon of water to add to the statue! There will be goodies, balloons, and trivia that will give you the chance to win some Miss Fancy themed tshirts! Be sure to stop by and welcome this 200lb. sculpture back to it's intended home!
Click here for more info.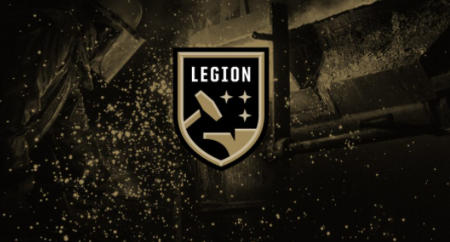 Legion FC vs Austin Bold FC
Sat, June, 19, 6:30pm
Cost: $15+
At: BBVA Stadium (map)
Legions FC takes on Austin Bold! If you're bold, you can sit alongside the Magic City Brigade! They are quite the rowdy fan club and will keep up the hype throughout the match! The team has returned to BBVA Field, so head over and show your support! We love attending these matches!
Click here for more info.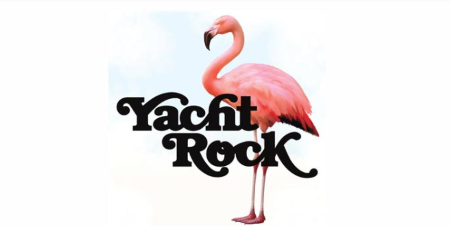 Fathers Day Yacht Rock DJ Night
Sun, June 20, 4-8pm
Cost: FREE
At: The Backyard (map)
The Backyard is switching to island time! Pull out those deck shoes and Hawaiian shirts and take in the sweet sounds of music from the 60's, 70's and 80's music brought to you by Capt. Geno for a Father's Day celebration! FREE to attend, giveaways and drink specials going on all evening so come early and hang loose. Brought to you by our friends at Birmingham Mountain Radio!
Click here for more info.