Weekend Roundup: June 24-27, 2021
It's another PACKED OUT weekend!
Wow! Y'all are going to have to make some tough choices about which events to attend this weekend! Food Festivals, great concerts, and much more! It's also the official re-opening of Saturn Birmingham! Check out their Vintage Video Game Nights! See the whole list below and start scheduling your weekend fun!
#RUhappenin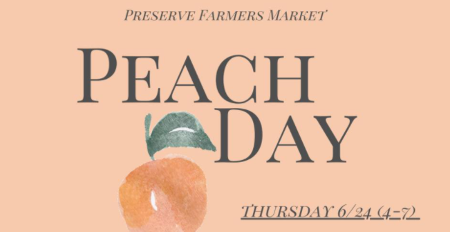 Preserve Farmers Market: Peach Day
Thurs, June 24, 4-7pm
Cost: FREE
At: Preserve (map)
Join in for a free community event that supports local farmers, artisans, & more! This week the Market is celebrating Peach Day! Head over to enjoy all things peach! There will be live music by Jordan Beam, face painting for kids, and tons of food trucks!
Click here for more info.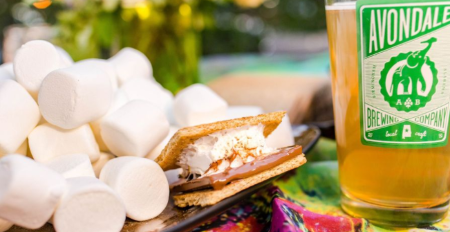 S'mores and Pours
Thurs, June 24, 5-9pm
Cost: $30/$10 kids
At: Avondale Brewing Co. (map)
Join the BridgeWays Junior Board at Avondale Brewing Company on Thursday, June 24 to feel the vibes of a boho-chic wonderland and get your groove on at the 9th Annual S'mores & Pours fundraiser benefitting BridgeWays. Say hello to summer with a delicious feast from Taco Mama, amazing silent auction and raffles, cool pop-up shops from local businesses, local artists showcasing their talent, live music from T.U.B – The UnKnamed Band - Lights & Sound by McDowell and selections of Avondale's finest brews! Funds raised at the event will ensure more youth have access to safe in-school learning programs, chances to attend summer camp and support BridgeWays' programs and initiatives for children, youth and families in the community.
Click here for more info.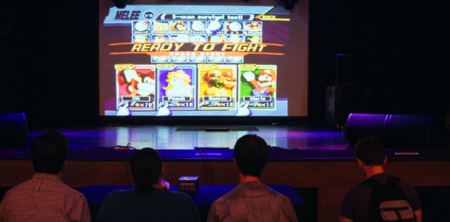 Vintage Video Game Night
Thurs, June 24, 6pm
Cost: FREE
At: Saturn (map)
Vintage Video Game Night spans over 40 years of nostalgic fun! Saturn will have over 40 classic game consoles set up from the 1970s and on with hundreds of games, plus a tournament on the large projection screen. They're breaking out all the classic game systems for some super-future fun. The room opens up at 6pm, and Super Smash Bros (N64) Tournament starts at 7pm! This is the official re-opening week of Saturn, so kick it off with some vintage video game fun!
Click here for more info.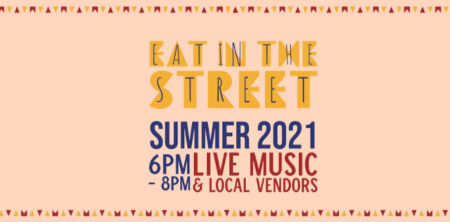 Eat in the Street
Thurs, June 24, 6-8pm
Cost: FREE
At: The Summit near Taco Mama  (map)
Head to the Summit for the first Eat in the Streets series! Enjoy your favorite Summit restaurants outside in the warm summer air. Eat in the Streets will be an extension of the restaurants' curbside services and include music, pop-ups and more! You can listen to some live music while you enjoy a delicious dinner!
Click here for more info.
I Love America Night
Thurs, June 24, 6pm
Cost: FREE
At: Wald Park (map)
It's time for the 39th Annual I Love America Night! Festivities will kick off with a ribbon cutting for the new Grand Lawn at 6 pm, followed by free swimming at the new Aquatic Complex, sponsor booths, a children's area with games and inflatables organized by Vestavia Hills United Methodist Church, a Pops in the Park concert by the Shades Mountain Baptist Church Orchestra, with a FIREWORK SHOW for the Grand Finale at 8:30 pm!
Click here for more info.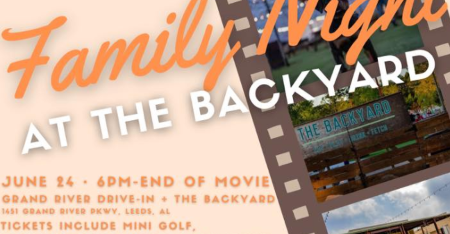 Family Night at the Backyard
Thurs, June 24, 6-11pm
Cost: $25+
At: The Backyard (map)
Magic City Harvest is hosting a fundraising event at Grand River Drive-In + The Backyard! There will be backyard games, mini-golf, a dog park, a movie showing at 8pm, and good food and drinks from Neighbors Pies and Brewing Co., Saws BBQ Leeds, and Backyard Bar. Tickets can be purchased through our website www.magiccityharvest.org. All ticket proceeds from the event will benefit MCH's efforts to end waste and end hunger in the Birmingham area.
Click here for more info.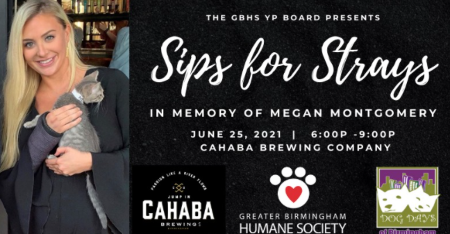 Sips for Strays in Memory of Megan Montgomery
Fri, June 25, 6-9pm
Cost: FREE
At: Cahaba Brewing Co. (map)
Sips for Strays in Memory of Megan Montgomery, presented by the GBHS YP Board. Sips for Strays is a free, family, and dog-friendly event that will be in memory of Megan Louise Montgomery. Megan was a dedicated and founding member of the GBHS YP Board. Her love of animals and devotion to GBHS inspired many, and she will never be forgotten. Cahaba Brewing Company will donate a portion of proceeds from sales throughout the day. Additional funds will be raised through vendors during the event from 6:00 – 9:00 p.m. All proceeds will benefit GBHS Project Pet Safe, in memory of Megan. "Mother may I" will be playing from 6:00 – 9:00p and you'll have the chance to WIN some incredible prizes in the raffle! There will also be tons of great vendors on site!
Click here for more info.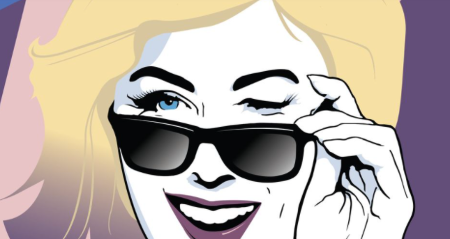 Iliza:  Back in Action Tour
Fri, June 25, 7pm
Cost: $47
At: The Alabama Theatre (map)
Iliza Shlesinger is bringing the #BackInAction tour to the Alabama Theatre on Friday for a LIVE socially distanced concert! A limited number of seats are available, so get your tickets while you still can!  Face masks must be worn throughout the facility. All social distancing rules & regulations must be followed at all times. This will be a great show and will help The Alabama Theatre get back on its feet!
Click here for more info.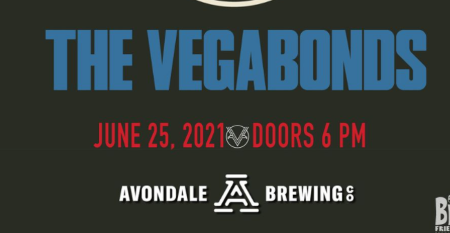 The Vegabonds w/ Moxie Hotel & Supper Club
Fri, June 25, 7pm
Cost: $20
At: Avondale Brewing Co. (map)
Head on over to Avondale for an evening with The Vegabonds at Avondale Brewing Company on June 25th! Please note that they will only be selling a small percentage of the normal capacity for this show. Tables are available on a first come, first served basis. Guests are welcome to bring lawn chairs. The Vegabonds always put on a phenomenal show!
Click here for more info.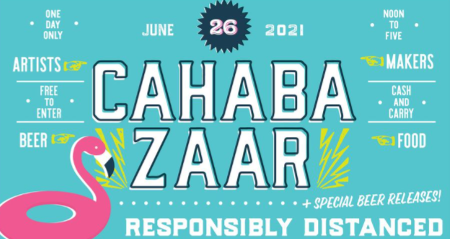 CahaBAZAAR
Sat, June 26, 12-6pm
Cost: FREE
At: Cahaba Brewing Co. (map)
CahaBAZAAR is back! Head to Cahaba Brewing for the seventh year of CahaBAZAAR! They'll have food trucks, live music, and 70+ local vendors for you to shop.This is such a fun event and we always look forward to it! Gather up your friends and get ready to have a great time! The local vendors will have plenty of great items for you or for gifts to bestow on others! It goes from noon until 6pm, so don't miss out!
Click here for more info.
Cream of Crop Pop up Shop Luau
Sat, June 26, 1-5pm
Cost: FREE
At: The Dannon Project (map)
Join The Dannon Project as 2:22 Fashion RX presents a Luau Style Pop Up Shop featuring 30+ Small, Black-Owned, Self Made Businesses at the 2021 ANNUAL CREAM OF CROP POP UP SHOP happening Saturday, June 26, 2021, from 1pm-5pm at Dannon Project Center in Birmingham, AL. This signature business showcase event will have the HOTTEST vendors in the city all under one roof. Enjoy product demos, concession stand, music, giveaways and lots of social networking! THIS IS A FREE EVENT and the first 75 people to RSVP will receive a FREE GIFT full of goodies!
Click here for more info.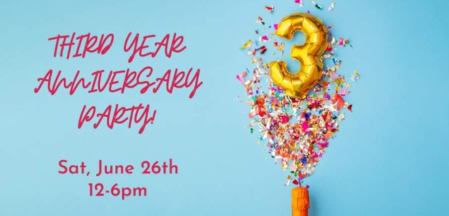 LeNell's 3rd Anniversary Party
Sat, June 26, 12-6pm
Cost: FREE
At: LeNell's Beverage Boutique (map)
Celebrate 3 years of Birmingham biz with delicious eats, beverage tastings, sunshine, a drag show, lots of laughs, and music by neighborhood pal DJ Shay.  LeNell's wants to thank you for such an outpouring of love & support every step of the way over the past 3yrs. Check the link for the tasting schedule and more!
Click here for more info.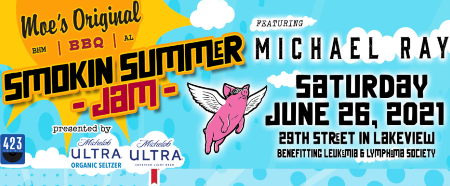 Moe's BBQ Smokin' Summer Jam
Sat, June 26, 1pm
Cost: $35
At: Lakeview (map)
Benefiting the Leukemia & Lymphoma Society, the Smokin' Summer Jam is going to be a massive block party in Lakeview! They will have a wing eating competition with various rounds. Come out and enjoy some food and fun! The event will cap off with a performance by country artist Michael Ray! This is going to be one fun event!
Click here for more info.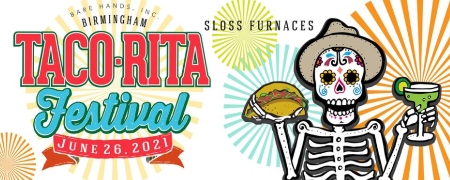 Birmingham Taco-Rita Festival
Sat, June 26, 4pm
Cost: $5/$10 day of
At: Sloss Furnaces (map)
Don't miss your chance to taste some of Birmingham's most amazing TACOS! Decide for yourself who has Birmingham's Best Taco, enjoy fellowship and decide which mixologist makes Birmingham's Best Margarita! All in an outdoor environment with appropriate social distancing guidelines respected!
Click here for more info.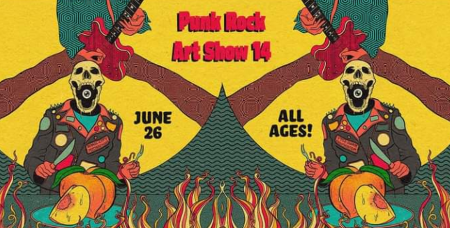 Punk Rock Art Show Vol. 14
Sat, June 26, 6pm-1am
Cost: $10
At: Black Market 5pts (map)
Black Market Bar in 5pts is hosting the 14th instalment of the Punk Rock Art Show! Listen to punk rock while shopping local artists and vendors! These events are always a blast! This month they are highlighting artists from Atlanta! Enjoy some delicious food while there and some drinks from their famously evil bartenders. The event goes until 1am, so it's perfect for some late night fun.
Click here for more info.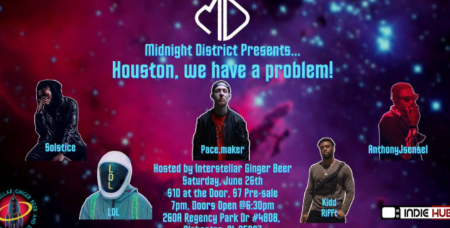 Houston We Have A Problem: Hip Hop Experience
Sat, June 26, 6:30pm
Cost: $7/$10 at the door
At: Interstellar Ginger Beer Co. (map)
Midnight District and Interstellar have teamed up to bring you a hip hop experience. There will be five amazing hip hop artists at one event! Sip on your favorite ginger beer and have great time with your friends! Check out the line-up in the link below.
Click here for more info.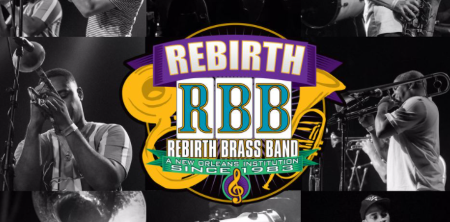 Rebirth Brass Band at Ferus!
Sat, June 26, 8-10pm
Cost: FREE
At: Ferus Artisan Ales (map)
For almost 4 decades, the Grammy winning Rebirth Brass Band has been "stunning" fans with a fiery live show and a rich musical catalog. Their trademark sound pays homage to the New Orleans brass band tradition while weaving a tapestry that combines elements of jazz, funk, soul, R&B and the sounds from the streets they grew up on. Come see them for FREE at Ferus this Saturday!
Click here for more info.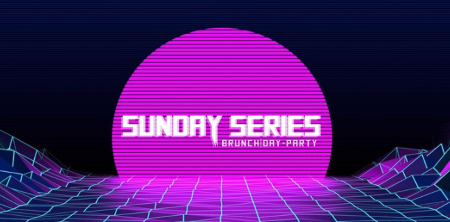 Sunday Series Brunch Day Party
Sun, June 27, 1-5pm
Cost: $15-$25
At: Thomas Jefferson Tower (map)
The second installment of the Brunch|Day-Party 'Sunday Series' will be held at the Thomas Jefferson Tower on the corner of 2nd and 17th. The event will feature complimentary bottomless Mimosas and brunch hor d'oeuvres while they last, Music by DJ Gina T, and the best day-party vibes Birmingham could offer.
Click here for more info.