Weekend Events: Oct. 12-15, 2023
SPOOKY SEASON IS IN FULL SWING!
It's the middle of October and Halloween is lurking just around the corner. Get into the spirit with these festive events! There are events for kids, furbabies, and adults alike! Check out the full list below for all of the fun! Oh, and it's also Friday the 13th so it should be extra spooky!
#RUhappenin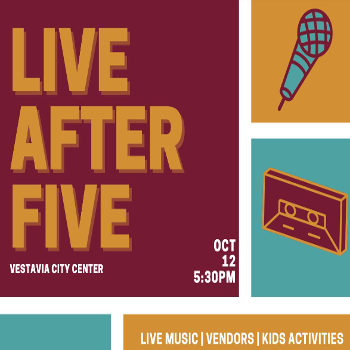 Live After 5
Thurs, Oct. 12, 5:30-7:30pm
Cost: FREE
At: Vestavia City Center (map)
Live After Five is on October 12th from 5:30-7:30PM at the Vestavia City Center! They will have live music from a local Vestavia band as well as vendors, snacks, kids activities, and more! Get ready to jam out with the community at this FREE event!
Click here for more info.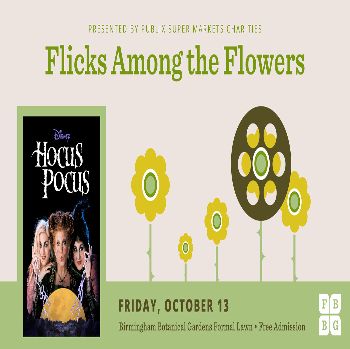 Flicks among the Flowers
Fri, Oct. 13, 6pm
Cost: $5 donation requested
At: Bham Botanical Gardens (map)
Flicks Among the Flowers is back! This free event features the 1993 movie Hocus Pocus starring Bette Midler, Sarah Jessica Parker, Kathy Najimy. Movie rating: PG. Gates open at 5 p.m. Come dressed for our costume contest! Bring a blanket or a low-profile lawn chair. Movie begins at sunset (around 6:30 p.m.). A suggested donation of $5 is encouraged. All donations received will support the Friends' summer intern program.
Click here for more info.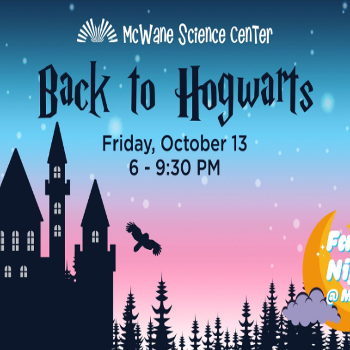 Back to Hogwarts at McWane
Fri, Oct. 13, 6-9:30pm
Cost: $25
At: McWane Center (map)
Head back to Hogwarts for Family Night at McWane! McWane Science Center will host a family fun night, Friday October 13, 2023, from 6:00pm-9:30pm featuring all things a Harry Potter fan would appreciate! They invite you to dress as your favorite character or House, and participate in Harry Potter themed programming and science demonstrations throughout the museum. For an add-on, there will be two opportunities to see Harry Potter and the Sorcerer's Stone in the IMAX Dome Theater! Admission is $25 per person and $10 for the feature film.
Click here for more info.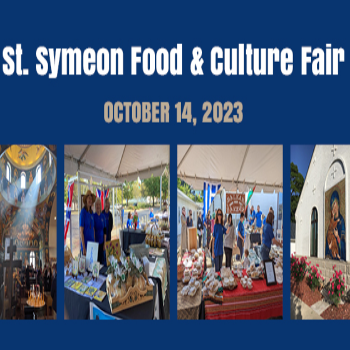 St. Symeon Food & Culture Festival
Sat, Oct. 14, 9am-3pm
Cost: FREE
At: St. Symeon Church (map)
Don't miss the Fifth Annual St. Symeon Food & Culture Fair! This year, their iconography team spent 6+ weeks installing floor-to-ceiling iconographic murals in the nave, so that now the entire worship space is entirely covered in iconography. They have two programs inside the church, plus you can tour the church throughout the fair. Their first church program is the always highly anticipated choir concert at 11 a.m. They'll have an expanded vendor market and, of course, delicious regional food and desserts!
Click here for more info.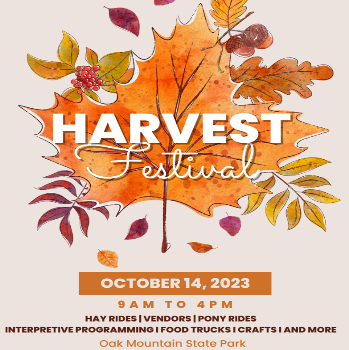 Harvest Festival
Sat, Oct. 14, 9am-4pm
Cost: $2-$5 (park admission)
At: Oak Mtn. State Park (map)
It's time for the Annual Harvest Festival at Oak Mountain State Park! Help celebrate Fall and welcome the beautiful Autumn colors that grace the Oaks each year! Hay Rides! Bounce Houses! Shopping with LOCAL Artists! Food Trucks! Pony Rides! Yard Games! Guided Hikes! Crafts! Educational Treetop Nature Trail Tours! Pet Friendly! MORE! The event is included with regular park admission. Don't miss out!
Click here for more info.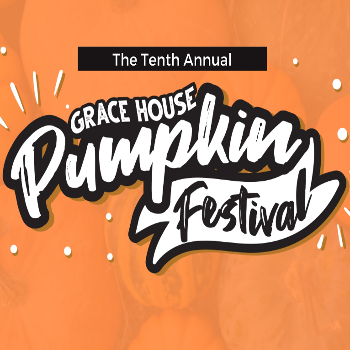 10th Annual Pumpkin Festival
Sat, Oct. 14, 10am-1pm
Cost: $10 for kids/Adults Free
At: Central Park, Homewood (map)
Get ready for the 10th Annual Pumpkin Festival at Homewood Central Park hosted by the Grace House Junior Board on October 14th from 10 am - 1 pm! Children's tickets are $10. Each ticket comes with a pumpkin, a goody bag, and access to all games and inflatables at the festival. Adult entry is free! This is such a fun event for the entire family!
Click here for more info.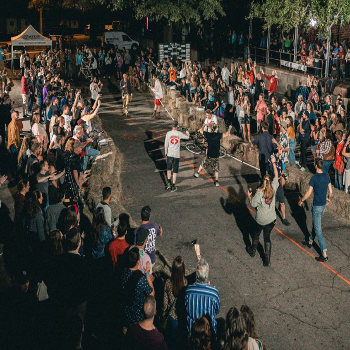 Tall Bike Joust XI
Sat, Oct. 14
Cost: $15adv/$20 day of
At: Cahaba Brewing Co. (map)
Imagine two fearless riders on double-height bicycles trying to knock each other off with padded lances while a huge audience cheers and shouts for their champion. Sixteen jousters battle it out over four knockout rounds before a tournament winner is crowned. The event will also have guest judges, audience participation mini-games, DJ, VIP area, local nonprofit tables, raffles and giveaways. This is our pick for the craziest Bham event of the year!
Click here for more info.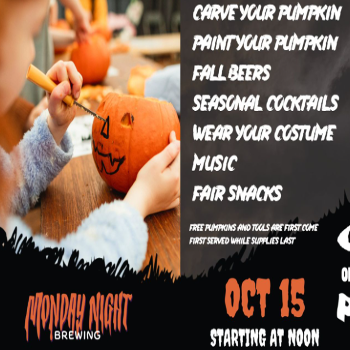 Carve on the Patio
Sun, Oct. 15, 11:30am-5pm
Cost: FREE
At: Monday Night Brewing (map)
Bring the family out for a day full of Fall fun including: Pumpkin painting/carving, Fall Inspired Beers & Cocktails, Fair Food, Music, & much more! Carve on the Patio will run from 11:30am-5pm.
*Free pumpkins and tools on a first come, first served basis and while supplies last!
Click here for more info.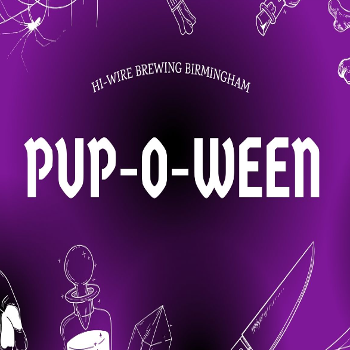 Pup-O-Ween!
Sun, Oct. 15, 1-3pm
Cost: FREE
At: Hi-Wire Brewing (map)
It's a day of Halloween fun where your pup takes center stage. Dress up your furry friend in their spookiest, silliest, or most creative costume, and enter them in our FREE costume contest! There are three categories to win: most creative, best human/dog duo, and staff favorite. Plus, the winners will receive a doggy bag full of treats and a Hi-Wire gift card! The show is FREE to enter and FREE to watch, so bring your friends, family, and fellow dog lovers to cheer on the contestants.
Click here for more info.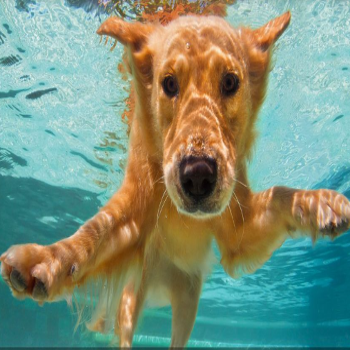 Pooch Plunge!
Sun, Oct. 15, 1-4pm
Cost: Free, donations requested
At: Levite JCC (map)
Summer is over and now it's time for one of the BEST traditions in Birmingham! The Pooch Plunge! That's right, our furry best friends get to have their turn and take the plunge before the pool is closed for the year. Attendees will be strongly encouraged to donate to this event partners and/or The J during the event. This event is open to everyone and all dogs within the following guidelines:
*Dogs must present proof that they are current on their shots.
*Dogs must be spayed or neutered.
*All dog breeds are welcome — as long as they play well with others.dd
The JCC requests that all cats (and goats???) remain at home. (Now we want to know who brought a goat!)
Click here for more info.