Weekend Events: Sept. 15-18, 2022
Food, Culture, and some 80's fun!
This weekend be sure to check out all the fun events happenin' around town.  If you are fan of the 80's you can check out the Molly Rigwalds at Avondale Brewing and also Indiana Jones in Avondale Park.  There's also a comedy show, Latin Heritage Festival, and so much more! Check below for all the details.
#RUhappenin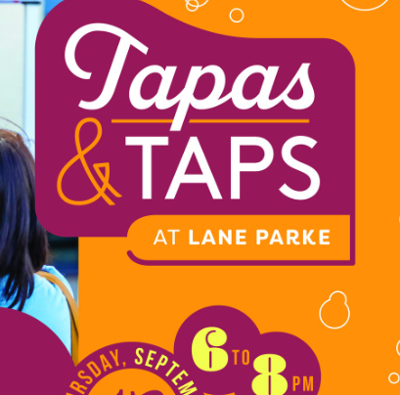 Tapas & Taps
Thurs, Sept. 15, 6-8pm
Cost: $35
At: Lane Parke (map)
Tapas and Taps is a unique fundraiser for Big Brothers Big Sisters of Greater Birmingham which incorporates local restaurants and businesses for an evening to experience the taste of Mountain Brook and beyond! Purchase your ticket to enjoy live music, small plates, local drinks, and more!
Click here for more info.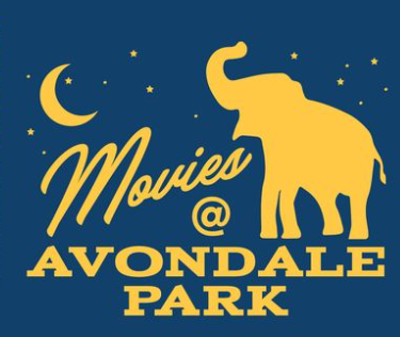 Movies in Avondale Park
Thurs, Sept 15, 6pm - 10pm
Cost: FREE
At: Avondale Park (map)
Get ready for a beautiful night under the stars with a classic film!  This week's film is Indiana Jones & the Temple of Doom.  Bring blankets and chairs and enjoy live music before Thursday night's movie with Daniel Raine! This is a great event for the whole family.
Click here for more info.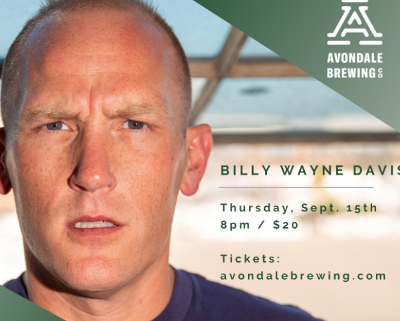 Upstairs Comedy Series: Billy Wayne Davis
Thurs, Sept. 15, 8pm
Cost: $20
At: Upstairs at Avondale (map)
One of the funniest comics you'll ever see live, Billy Wayne Davis, returns to Birmingham on Thursday, Sept. 15th! Seen on Conan and Comedy Central, and heard on Adult Swim's Squidbillies, you may have also heard him as a guest on popular podcasts such as WTF w/ Marc Maron, The Daily Zeitgeist, Behind The Bastards, and The Tribillies.
Click here for more info.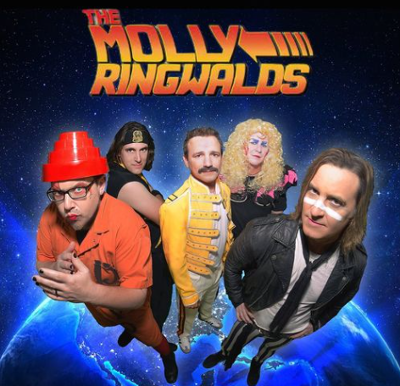 The Molly Ringwald Band
Fri, Sept. 16, 7pm
Cost: $15
At: Avondale Brewing Co. (map)
If you love the 80's then DON'T miss the best 80's tribute band around! Get ready for full on 1980's costumes as the guys play your favorite 80's songs! The Ringwalds always put on an incredible show! Grab your friends and head over to Avondale and sing along to hits like "Take On Me," "Material Girl," "Livin' on a Prayer," and "Don't Stop Believin'!"
Click here for more info.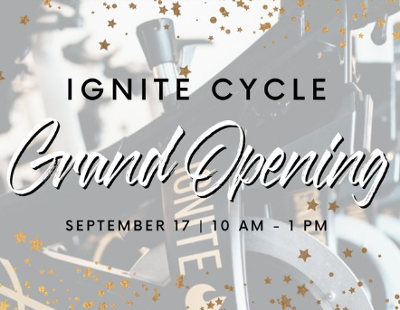 Ignite Cycle Grand Opening!
Sat, Sept. 17, 10am-1pm
Cost: Free to attend
At: Ignite Cycle Lane Parke (map)
If y'all have followed us at all you know that we LOVE our Ignite fam! They will be celebrating the opening of Ignite Cycle Lane Parke with a ribbon cutting, giveaways, kids' activities, discounted merch, drinks, and more! We plan to be there as well.  This is a great opportunity to check out this incredible new space that also offers child care during classes! "Let's GOOOOOO!!!"
Click here for more info.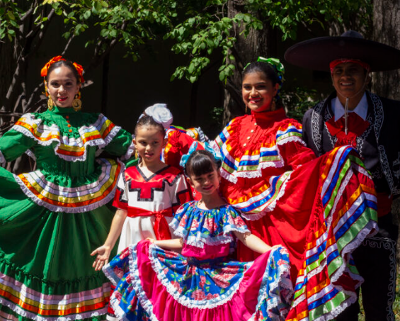 Latin American Heritage Festival
Sat, Sept. 17, 10am-2pm
Cost: FREE
At: Bham Museum of Art (map)
Celebrate Latin culture at the Birmingham Museum of Art during the sixth annual Latin American Heritage Festival! All are welcome to join in for a day of festivities, featuring Spanish-language gallery tours and delicious Latin cuisine. Enjoy family-friendly art activities, face painting, and much more!
Click here for more info.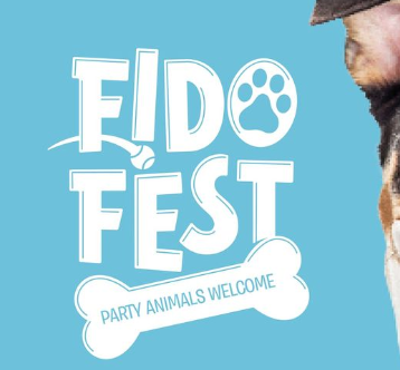 Fido Fest
Sat, Sept. 17, 11am-3pm
Cost: FREE
At: The Summit (map)
This FREE event will take place in the parking lot area near REI Co-op and will feature pet vendors, arts and entertainment, free giveaways and more. All animal lovers and leashed pets are welcome! Proceeds to benefit Greater Birmingham Humane Society. Thank you to the Presenting Sponsor, Animal Hospital of the Hills, and to all participating vendors.
Click here for more info.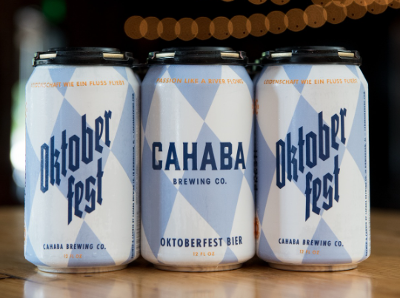 Oktoberfest
Sat, Sept 18, 12-10pm
Cost: FREE
At: Cahaba Brewing Co. (map)
It's time for the annual Oktoberfest! Join in at the Taproom for Birmingham's biggest Oktoberfest celebration. Cahaba will be serving up excellent craft beer, great food, cocktails, and good times as they celebrate the release of this seasonal Oktoberfest canned beer favorite! They'll also have live music, a stein-hoisting competition, and more!
Click here for more info.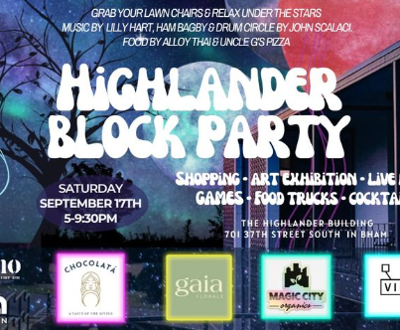 Highlander Block Party
Sat, Sept. 18, 5-9:30pm
Cost: FREE
At: Highlander Building (map)
Grab your lawn chairs & relax under the stars at the Highlander Building! With a collection of amazing small businesses, this has quickly become one of the coolest spots in Birmingham. Vinegar Art Exhibition: The Mexican Husband, by Costa Rican/Canadian artist Fabiola Carranza from San Jose. The GRAND OPENING of Chocolata & Gaia Florals plus MCO's new space! Music by Lilly Hart, Ham Bagby & drum circle by John Scalaci, Cocktails by Campesino Rum, and food by Alloy Thai & Uncle G's Pizza! Drink tickets will be available through the event page on Facebook with a portion of proceeds benefiting ¡HICA! through Vinegar Projects.
Click here for more info.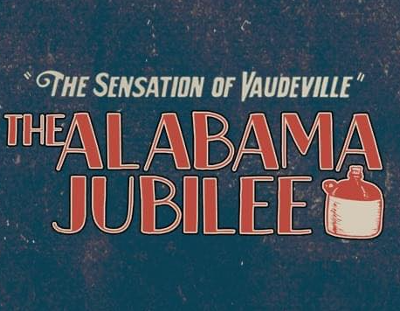 The Alabama Jubilee
Sat, Sept. 18, 6pm
Cost: FREE
At: True Story Brewing (map)
The Alabama Jubilee returns 9/17 only at True Story Brewing. They'll  have special musical guests Swamp Rats coming through on tour to play some punky string band tunes. There will be belly dancing with the amazing Hannah Ali Burx. This event is hosted by Steel City Jug Slammers and will feature local art & vendors, fancy beers & local food. This is an all ages event so bring the whole gang!
Click here for more info.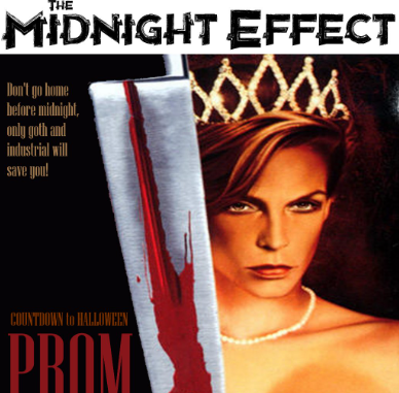 Countdown to Halloween: Prom of Doom 21+
Sat, Sept. 18, 8pm-3am
Cost: $5
At: Electra (map)
It's the Countdown to Halloween PROM of DOOM! Get  into the Halloween spirit early (but we all know Halloween is all year!)  Geisha, Memorexx, and Panzer will be back to spin all of your dark dance favorites. These events are so much fun! Come dance the night away.
Click here for more info.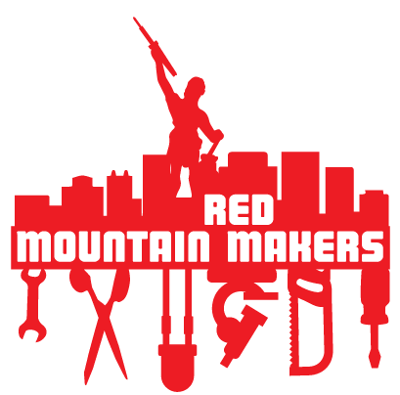 Red Mountain Makers Grand Opening
Sun, Sept. 18, 1-5pm
Cost: FREE
At: Hardware Park (map)
Come see the new Red Mountain Makers location at Hardware Park and learn about everything they have to offer! Six months ago, the Red Mountain Makers made the move into their new 7800 square foot location in Hardware Park, a thriving hub of engineering, innovation, product development and manufacturing in Downtown Birmingham! This is such a cool building!This will be an afternoon full of demonstrations, tours, giveaways, and more!
Click here for more info.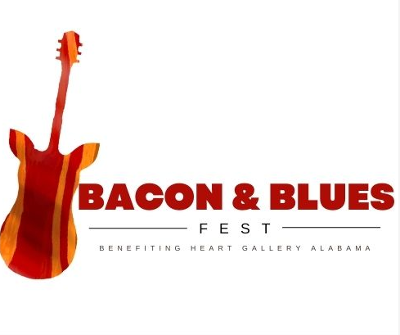 Bacon & Blues Fest
Sun, Sept. 18, 1-5pm
Cost: $10 adv. $15 at gate
At: Riverchase Galleria (map)
Bacon & Blues Fest will be a family friendly event that includes a bacon competition, food trucks and live music by Jock Webb. They will also have a Kid Zone and an adult only VIP area. Bacon & Blues Fest will benefit Heart Gallery Alabama. Heart Gallery Alabama is a nonprofit organization that connects youth in foster care with caring adults who provide the stability and guidance they need to thrive. Tickets are $10 in advance or $15 at the door the day of the event.
Click here for more info.