Weekend Roundup: Sept. 22-25, 2022
Another packed out weekend!
It has been a scorcher of a week, but it should cool off some just in time for these incredible weekend events!  FIESTA returns for its 20th year, there's an ArtPlay Bday Celebration, the Middle Eastern Food Festival, Furnace Fest, and more!  Check out all the fun in the list below!
#RUhappenin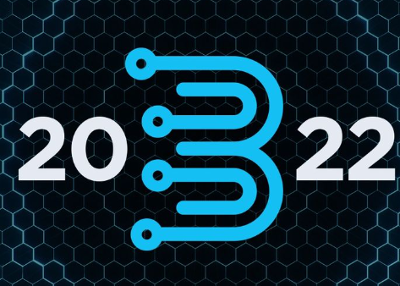 Bytes & Bites
Thurs, Sept 22, 10am-2pm
Cost: FREE
At: Avondale Brewing (map)
Birmingham's premier IT event is back. And it means business. Network with the brightest IT professionals and learn about the latest solutions from industry leaders at C Spire Business's annual event. You can look forward to tons of food and swag at this annual event!
Click here for more info.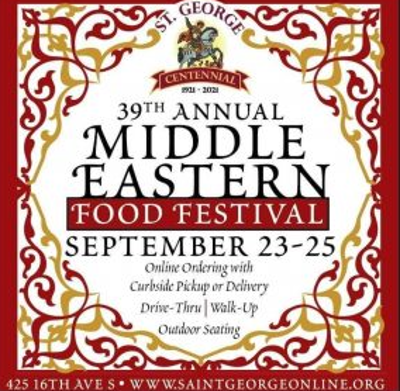 Middle Eastern Food Festival
Thurs-Sat, Sept. 22-24
Cost: Varies
At: Saint George Melkite Greek-Catholic Church (map)
It's that time again - Saint George Annual Middle Eastern Food Festival is back! This weekend you can enjoy great food, dancing, and culture. Festival hours each day are 10:30am-9:00pm. Walk-up, drive-thru, online ordering for pickup, and delivery (within 5 miles of church and $100 minimum order) available. Tented, outdoor seating will be available for dine-in. This is one delicious event!
Click here for more info.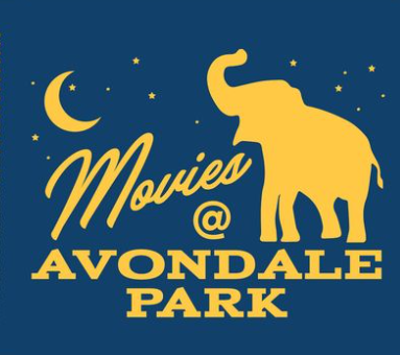 Movie in the Park: The Goonies
Thurs, Sept 22, 6pm-10pm
Cost: FREE
At: Avondale Park (map)
Hey you guys!!!! It's the third of the series in Movies at Avondale Park's 2022 season - The Goonies. Seating opens at 6pm with pre-movie entertainment and the movie starts at dusk. Plan a family date night with a picnic dinner from one of our food trucks in the park. We had such a great time attending the last one!
Click here for more info.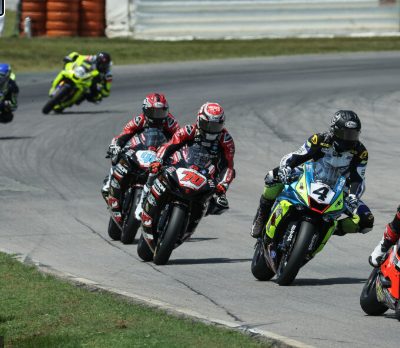 MotoAmerica
Fri-Sun, Sept 23-25, 8am-6pm
Cost: $15-$80 (Kids 12 & under FREE)
At: Barber Motorsports (map)
With one of the most beautiful tracks and racing facilities in the nation, Barber Motorsports Park promises to be an incredible end to the season. Immerse yourself with Friday qualifying and two full weekend days of racing while being near the motorcycles and racers themselves with the open race paddock. Bring the family and enjoy food, stunt shows, and racing! Take advantage of multiple ticket options – choose the Boss Audio Systems Parade Lap option and ride your own motorcycle on the track itself! Finally, visit Barber Motorsports Museum, one of the top motorcycle museums in the world. Join fellow fans and over 120 riders competing in seven classes and experience some of the best competition found in any sport!
Click here for more info.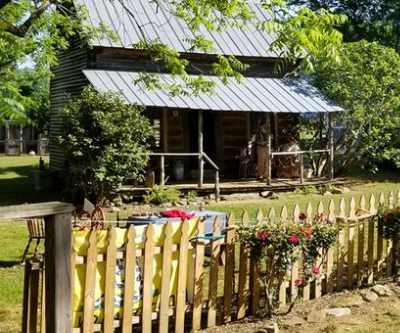 Homestead Hollow
Fri-Sun, Sept 23-25
Cost: $10 (kids $5)
At: Homestead Hollow (map)
Homestead Hollow festivals featuring fine arts, unique – one of a kind – handmade crafts, pioneer demonstrations of the old time days- see wood carving, blacksmithing, wood stove cooking, quilting, whiskey making at an original working still, tour original cabins as they were built by the early settlers. Relax by one of the many streams and listen to Live local entertainment all day. Enjoy great food that makes your mouth scream for more. Children's activities: circle in our wagon ride or jump in the moon walk.
Click here for more info.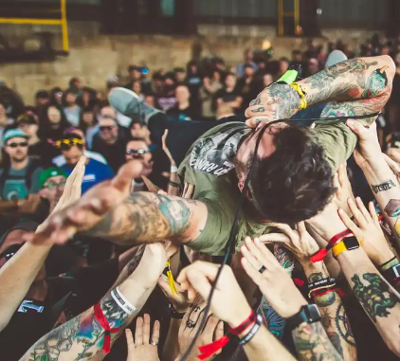 FurnaceFest
Fri-Sun, Sept 23-25
Cost: $99+
At: Sloss Furnaces (map)
Furnace Fest returns for its 21th anniversary! All the punk/emo/hardcore that you have been missing is coming to the Sloss Furnaces in Birmingham for this three-day event! The vibe last year was incredible! Get ready for mosh pits and to rock out to incredible music! This event will bring in TONS of festival goes from all over the U.S.! Check the link for details and the full lineup!
Click here for more info.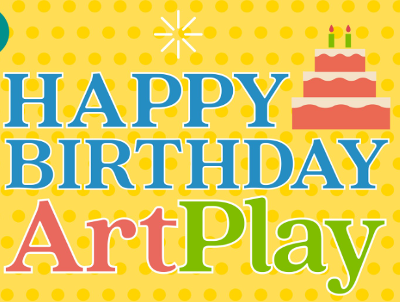 ArtPlay Birthday Bash
Sat, Sept 24, 10am-4pm
Cost: FREE
At: ArtPlay (map)
Join the ArtPlay team and UAB Arts for a celebration of the arts at the historic ArtPlay House. Enjoy music, sample classes, and create your own works of art along with your family and new friends. This is SUCH a cool venue and it's a great opportunity to learn about the incredible courses they offer throughout the year!
Click here for more info.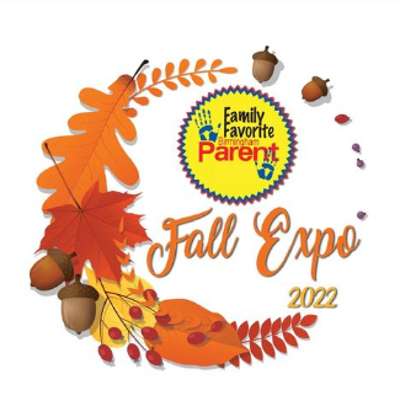 Fall Expo and Art Walk
Shops at Grand River
Sat, Sept 24, 11am
Cost: FREE
At: Shops of Grand River (map)
Don't miss the Family Favorite Fall Expo with Birmingham Parent! Saturday, Sept. 24 from 11:00 a.m. - 4:00 p.m. Family fun, face painting, balloon art, games and prizes, giveaways and more! Visit local businesses & organizations!  While there, check out the Art Walk! Experience amazing art from local artists as you stroll around The Outlet Shops of Grand River on Saturday from 11:00 a.m. - 4:00 p.m. Vote for your favorite artist for the People's Choice Award!
Click here for more info.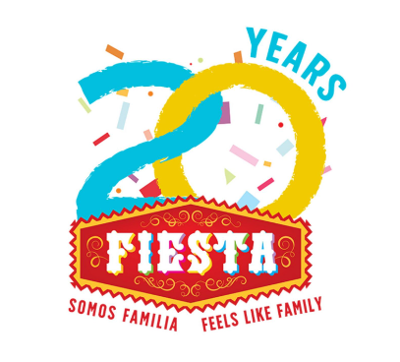 Fiesta!
Sat, Sept 24, 12pm-8pm
Cost: $12
At: Linn Park (map)
Fiesta, Alabama's largest celebration of Hispanic culture and heritage, is pleased to announce its 20th annual festival to take place Saturday, Sept. 24, 2022, from noon to 8 p.m. at Birmingham's Linn Park. Advance tickets are $12, and children ages 12 and under are admitted free. Donations to the Fiesta scholarship fund at Fiesta are encouraged at the event. With the goal of educating the public about the many different Hispanic countries and their cultures, Fiesta provides the opportunity for more than 15,000 patrons to journey through 20 represented countries and experience the best of Hispanic art, music, food and dance.
Click here for more info.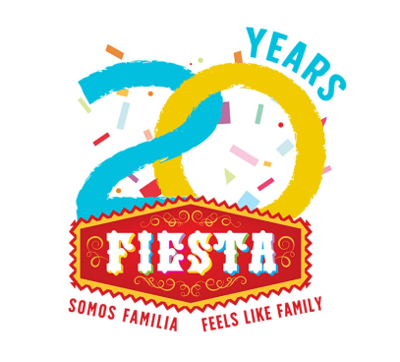 CityWalk Skate Park Grand Opening
Sat, Sept 24, 12-6pm
Cost: FREE
At: CityWalk Bham (map)
Mark your Calendars!  It's time to celebrate the Official Grand Opening of Citywalk Skatepark! This Saturday check out Pro Demo, Beginner Skate clinic, Best Trick Contest, and the Official Ribbon Cutting! Tons of Special Guests, Giveaways, and more!!!
Click here for more info.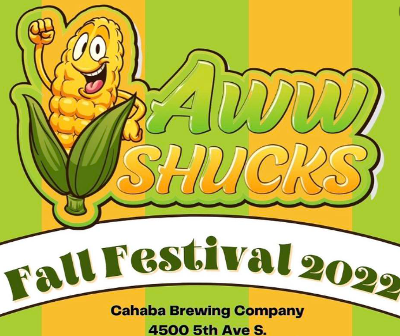 Aww Shucks Fall Festival
Sat, Sept 24, 12-5pm
Cost: FREE
At: Cahaba Brewing Co (map)
Saturday is officially Awww Shucks Day in Birmingham! Aww Shucks is celebrating the 1 year anniversary for their Guinness World Record. This is a FREE EVENT!  Bring out the entire family, and your pups too, so you can enjoy the festivities! They will have a corn eating contest around 2 pm! The winner will take home the trophy and prizes! It's going to be so much fun! Oh and don't worry if your favorite football team happens to be playing around that time, they will have the TV's going so you won't miss the action!
Click here for more info.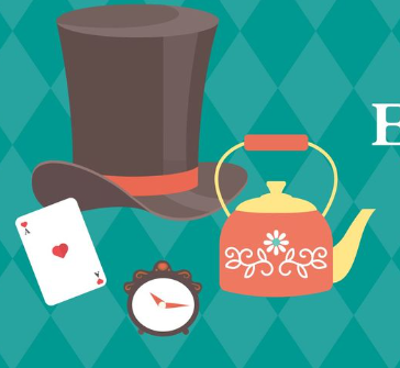 Alice's Even Bigger Tea Party
Sat-Sun, Sept 24-25, 2-3pm
Cost: $10+
At: Alys Stephens Center (map)
Curiouser and curiouser is the world of Lewis Carroll's Alice in Wonderland.  Join an amazing cast of characters and explore the MAD world of the Mad Hatter, the frenzied life of the White Rabbit, and the headstrong diva that is the Queen of Hearts.  Alice has a lot of questions and a Wonderland to discover.
Click here for more info.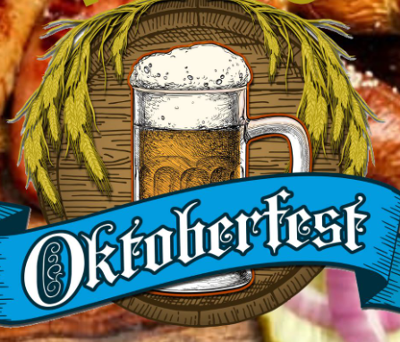 Oktoberfest Games
Sat, Sept 24, 2pm
Cost: FREE
At: Beer Hog (map)
It's Oktoberfest season! Come out to The Beer Hog Saturday and join in for a variety of authentic German beers from Germany's most well known and awarded breweries. There will be the announcement of Mr. & Mrs. Oktoberfest, a Stein Hoist Challenge, Stein Race, & MORE!
Click here for more info.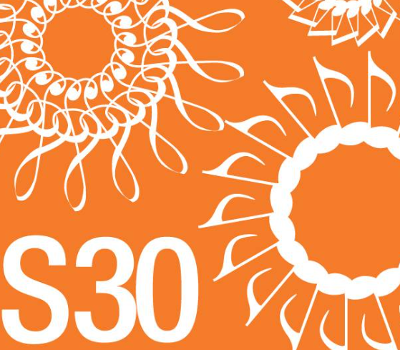 24th Annual Symphony30 Picnic
Sun, Sept 25, 4pm-6pm
Cost: $15-$30
At: Botanical Gardens (map)
The Alabama Symphony Orchestra will perform a selection of music that the whole family is guaranteed to love. There is even a "kidzone" for your kids to enjoy crafts and other fun activities while enjoying the concert. The picnic will include a buffet by Urban Cookhouse with wine, beer, water, and tea, and all proceeds go to supporting the Alabama Symphony Orchestra's outreach missions in our communities. Don't miss it! Tickets are $25 for adults and $15 for children. Family passes and sponsorship opportunities are also available.
Click here for more info.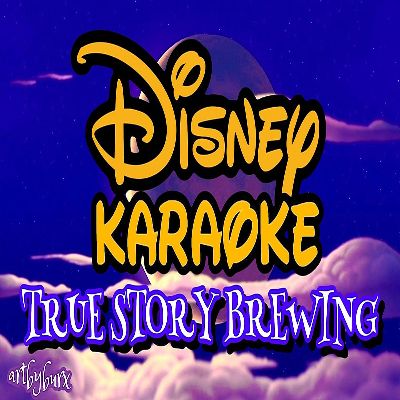 Disney Karaoke
Sun, Sept. 26, 5-8pm
Cost: FREE
At: TrueStory Brewing (map)
This is a FREE ALL AGES EVENT! Bring your friends and neighbors and enjoy an evening of Classic Disney Tunes and A Few Hidden Gems brought to life! Check the Disney Song List and sign up to sing your favorite Disney tune! WILL THERE BE A COSTUME CONTEST??? There will ABSOLUTELY be a costume contest with prizes!
Click here for more info.