Weekend Roundup: Oct. 1-4, 2020
It's officially Halloween Season!

October is already here and that means Fall festivals, farmers markets, and Halloween themed events! While we all still need to be VERY conscious about social distancing, there is still plenty of safe fun to be had. Just bring your mask! Let's dive right into these great events!
#RUhappenin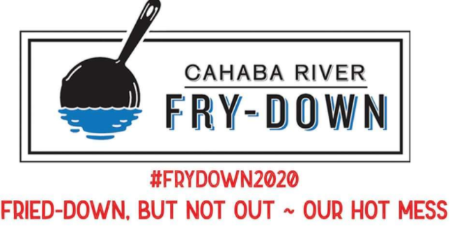 Cahaba River Fry Down
Now-Oct. 4, Times Vary
Cost: FREE
At: Online
The Cahaba River Fry-Down is a celebration of the Cahaba River – the heart of America's Amazon and our region's primary drinking water source. This year, since the community can't be together in-person, they have a unique, interactive and FREE experience that everyone can enjoy! Each day, starting on Tuesday, Sept. 29th at noon and leading up to the Big Day on Oct. 4th, they will reveal something new on the Fry-Down website! Tune in and learn how to cook some incredible dishes to WOW your friends with!
Click here for more info.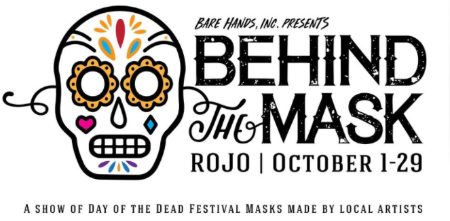 Behind the Mask Art Showing
Oct. 1st - 29th
Cost: FREE
At: Rojo Birmingham (map)
Join Bare Hands, Inc at ROJO the month of October for a special showing of the masks of the 2020 Dia de los Muertos Festival! Each mask is created by a local artist and will be for sale. Proceeds from mask sales will benefit the Dia de los Muertos Festival at Pepper Place November 1 -7, 2020. While you're there, be sure to dine on some delicious food on the patio!
Click here for more info.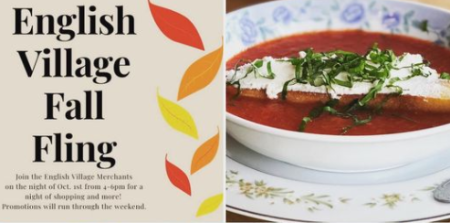 English Village Fall Fling
Thurs, Oct. 1, 4-6pm
Cost: Free to Attend
At: English Village (map)
Head over to English Village this Thursday for the Fall Fling! This event will include specials from English Village retailers and restaurants including Bobby Carl's Table and Vino. The weather should be cool and great for outdoor dining! This is a great opportunity to support local businesses who've been affected by the pandemic.
Click here for more info.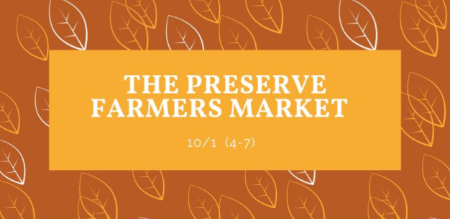 Preserve Farmers Market
Thurs, Oct. 1, 4-7pm
Cost: FREE
At: 601 Preserve Way, Hoover (map)
Head to the Preserve in Hoover for a traditional style market that supports local farmers, artisans, & more! Please follow the safety precautions as instructed at the market in order to keep yourself & the community safe. You'll have 5 food trucks to choose from and you can enjoy live music from Kat Fowler!
Click here for more info.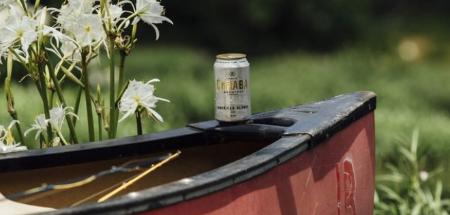 Great Alabama 650 Watch Party
Thurs, Oct. 1, 6pm
Cost: FREE
At: Cahaba Brewing Co. (map)
Great Alabama 650 is underway! This event is the world's longest annual paddle race and will test paddlers' strength, endurance, and mental fortitude as they race along the core section of the Alabama Scenic River Trail. To celebrate and support, Cahaba Brewing is hosting a watch party in the Taproom with real-time placements of racers. Swing by for a pint, enter the raffle for your chance to win some great prizes such as a Cahaba merch, a Mustang Survival (valued at $380), and more! They'll also have $4 Cahaba Lagers and mixed drinks and $9 spirit flights!
Click here for more info.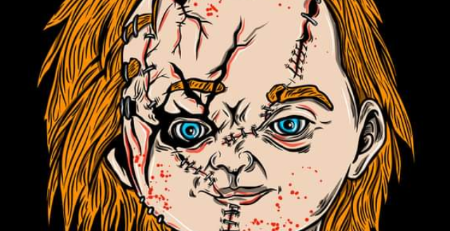 Halloween Art Show
Thurs, Oct. 1, 11pm
Cost: FREE
At: Vape Loft (map)
Kick off October with some Halloween art! Come check out some creepy and horror themed artwork by Burx and Acrylic Anomalies at the Vape Loft in Lakeview. The art will be up all month long, but you'll want to head over early to get some great pieces!
Click here for more info.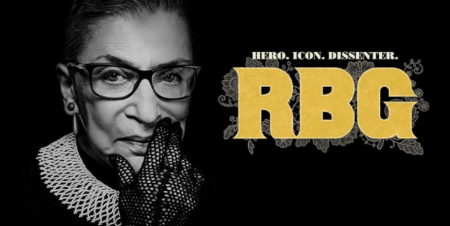 RBG (2018)
Fri, Oct. 2, 3:30 & 6:15pm/Sun 3:30pm
Cost: $6-$7.75
At: Sidewalk Cinema (map)
This film covers the exceptional life and career of U.S. Supreme Court Justice Ruth Bader Ginsburg, who developed a breathtaking legal legacy while becoming an unexpected pop culture icon. Check it out at the incredible Sidewalk Cinema! Seating is limited due to social distancing, so get your tickets early! If you haven't check out the new cinema now is a great time to do so!
Click here for more info.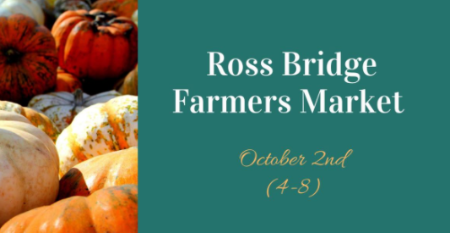 Ross Bridge Farmers Market
Fri, Oct. 2, 4-8pm
Cost: FREE
At: Ross Bridge (map)
Eight food trucks, dozens of vendors, and live music! Grab your mask and head over to Ross Bridge and enjoy this festive Fall farmers market! This market goes into the evening, so it will be nice and cool. Show some support for your local vendors and enjoy a safe, socially distanced, outdoor experience.
Click here for more info.

Market at Pepper Place
Sat, Oct. 3, 7am-12pm
Cost: FREE
At: Pepper Place (map)
Start your Saturday morning off right at the Market at Pepper Place! We always love visiting the local vendors each week. They even have a way to order early and do a drive through pickup of local produce! This is a great opportunity to stock your pantry with some delicious fresh produce. Be sure to wear your mask and have a great time!
Click here for more info.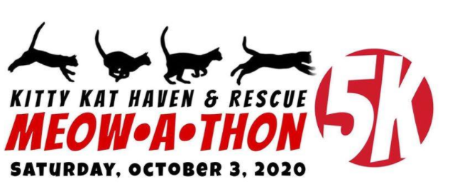 Kitty Kat Haven 5k Meow-a-Thon & Whisker Walk
Sat, Oct. 3, 8am-12pm
Cost: $15-$30
At: Veterans Park Hoover (map)
The Kitty Kat Haven & Rescue 5K Meow-A-Thon is a 5k race and the Whisker Walk is a 1 mile fun run/walk benefiting Kitty Kat Haven & Rescue, a no-kill, cage-free shelter for cats and kittens. The race will be held Saturday, October 3, 2020 at Veterans Park, 4800 Valleydale Road, Hoover, AL. Veterans Park offers a varied terrain for running, including fields, trails and pavement. This will be a fun way to help raise money for this phenomenal organization!
Click here for more info.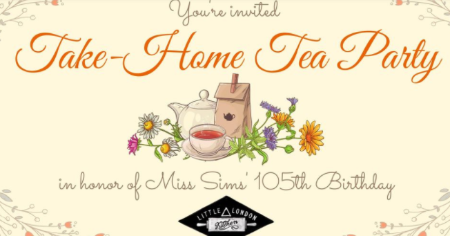 Take Home Tea Party
Sat, Oct. 3, 1-4pm
Cost: Free to Attend
At: Sims Garden (map)
In honor of Miss Sim's heavenly 105th Birthday, and her legacy wish for Sims Garden, you're invited to partake in a take home tea party celebration. This one-day-only event will be catered by Little London Kitchen. Select your Tea Service at: littlelondon.kitchen/ordering no later than October 1st at 5pm. Pick up from Sims Garden, 913 Irving Road, Homewood on October 3rd, from 1pm to 4pm.
Click here for more info.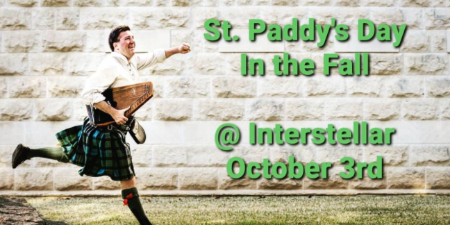 St. Paddy's in the Fall
Sat, Oct. 3, 2pm
Cost: Free to Attend
At: Interstellar Ginger Beer Co. (map)
St. Paddy's day may have been canceled this year but not in peoples' hearts! Interstellar is throwing a party in the fall for a make-up celebration! They  will have 2 Irish/Celtic bands, potato throwing, and pulled pork BBQ by Galactic Smoke Shack. Wear your green, your mask,  and have a pint.
Click here for more info.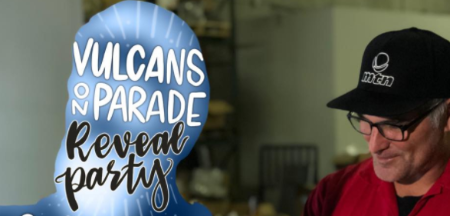 Vulcans on Parade Statue Reveal Party
Sat, Oct. 3, 3-6pm (Reveal at 3:30pm)
Cost: FREE
At: Redmont Distilling Co. (map)
Join in for some socially distant fun as Redmont Distilling unveils the newest Vulcans on Parade statue at the distillery! The statue features art by Shawn Fitzwater! This is the newest mini-Vulcan statue and joins the company of a dozen other creative statues that are located throughout the greater Birmingham area! This event will have specialty cocktails, tailgating for the Bama game, delicious food, and an after party at Mom's Basement!
Click here for more info.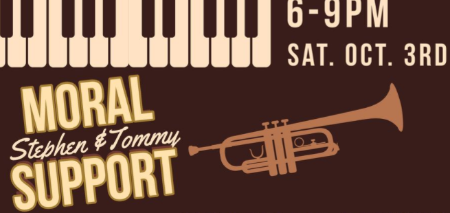 Moral Support Band
Sat, Oct. 3, 6pm
Cost: FREE
At: Ghost Train Brewing (map)
Ghost Train Brewing Company welcomes back Stephen McCoullough (Highly Kind, Big Tasties, Stephen McCoullough Band) and Tommy "Tommy Trumpet" Bowen (Tragic City)! These guys are bringing us something fresh and danceable with Moral Support! Enjoy their great music and a couple of Ghost Train Brews! Get there early and grab a spot in the shipping container for a great view!
Click here for more info.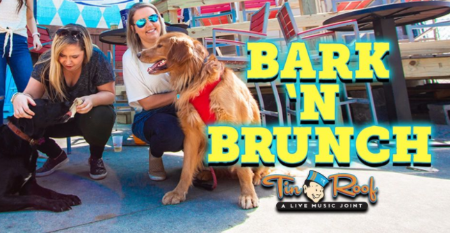 Bark 'n Brunch
Sun, Oct. 4, 11am-3pm
Cost: Free to Attend
At: Tin Roof (map)
Don't miss out on this dog friendly brunch on the patio sponsored by Gaines Family Farmstead and Tito's Vodka! Get a FREE gift bag or have a 'The Hair of the Dog' Tito's Bloody Mary! We always love Tito's Swag, especially when it's pet friendly! Good food and adorable pups! It's a win/win!
Click here for more info.