Weekend Roundup: Aug. 19-21, 2022
Dragons, Dragonboats, a Pig Roast, and more!
This weekend there are all kinds of fun activities! McWane is having a 21+ event that's Dragon/D&D themed, there's a Dragonboat Race at East Lake Park, Deebs Days at Avondale Brewing, and so much more! Lot's of these events help support great causes!  Oh, and don't forget to get your SIDEWALK FILM FESTIVAL tickets!
#RUhappenin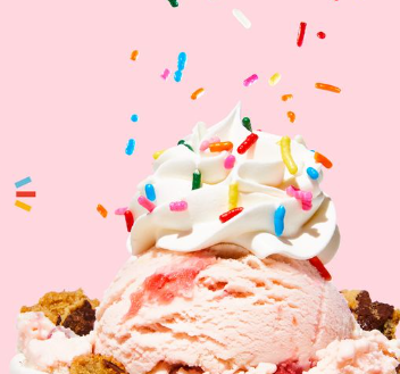 Free Sundae Event
Thurs, Aug 18, 4pm
Cost: FREE
At: Publix Greenwise Lane Park (map)
You'll love our sundae station in FINDS! Enjoy a FREE scoop of chocolate or vanilla GreenWise organic ice cream. Then customize your scoop with chocolate sauce, caramel, sprinkles, marshmallows, whipped cream, and even house-specialty toppings: baked in-store cookies and house-popped popcorn. Plus, ALL GreenWise organic ice cream will be on sale: chocolate, vanilla, mint chocolate, chocolate truffle, cookies & cream, strawberry, salted caramel, and coffee.
Click here for more info.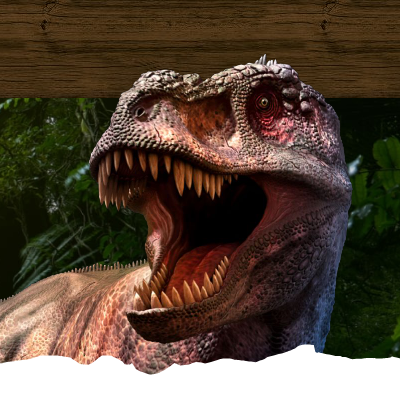 Jurassic Quest
Aug 19 - Aug 21
Cost: $19-$36
At: BJCC (map)
Playing Friday, August 19 - Sunday, August 21, 2022 (Friday 9a-8p, Saturday 9a-8p, Sunday 9a-6p) Jurassic Quest is the world's largest, most popular dino event with unique and exciting experiences for the whole family. Observe a herd of life size animatronic dinosaurs including Apatosaurus, Spinosaurus, T-Rex and an incredible 50 ft long Megalodon!
Click here for more info.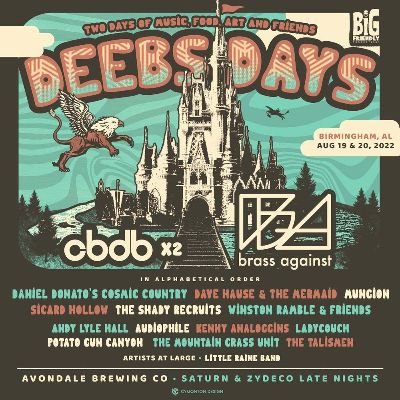 Deebs Days
Fri-Sat, Aug 19-20
Cost: $50
At: Avondale Brewing Co (map)
CBDB and Big Friendly Productions present: DEEBS DAYS
LINEUP: Brass Against, Daniel Donato's Cosmic Country, Dave Hause & The Mermaid, Mungion, Sicard Hollow, The Shady Recruits, Winston Ramble, Andy Lyle Hall, Audiophile, LadyCouch, The Mountain Grass Unit, and The Talismen w/ Little Raine Band as artists at large! This is going to be a weekend full of great music! Oh, and don't miss the late night parties at Zydeco and Saturn!
Click here for more info.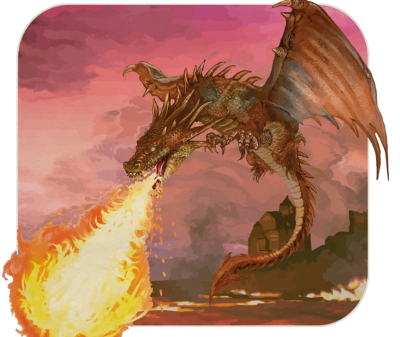 Dragon Fest 2022
Fri, Aug 19, 7pm to 11pm
Cost: $25
At: McWane Center (map)
Ticket includes museum admission, access to the Lost World of Dragons exhibit, DJ and Dance Floor, brewery tastings, costume contests, Dungeons and Dragons and other board gaming experiences, and so much more. Join in for some fancy lyrics, dancing, spirits, costume contests, Dungeons and Dragons and other gaming experiences, the Lost World of Dragons exhibit, and a few surprises.
Click here for more info.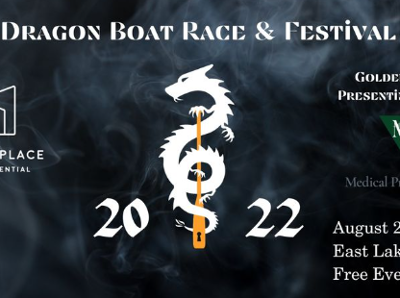 2nd Annual Dragon Boat Race & Festival
Sat, Aug 20, 8am-1pm
Cost: Free to watch
At: East Lake Park (map)
Mitchell's Place Dragon Boat Festival brings the most fun and unforgettable experience to the Birmingham area! See how well your team can compete against other local, corporate and community teams to raise awareness for early intervention and autism spectrum disorder. Want to put together a team? Ask your co-workers, friends, spouses, church members, civic leaders, customers, neighbors, and others to fill your team boat of 20 paddlers (minimum of 8 females per team) plus 1 drummer. Dynamic Dragon Boat Racing company provides all dragon boats, gear and instruction (including paddles, life jackets, and coaches), plus an experienced steerer to help you along the way. Space for only 25 teams so register today! This year's festival is scheduled for Saturday, August 20, 2022 at East Lake Park near Ruffner Mountain. Please join us for a nice summer day, some friendly competition, a kids-zone, food trucks, merchant market, music, and more! There will even be a competition to see who can make the BEST Bloody Mary!
Click here for more info.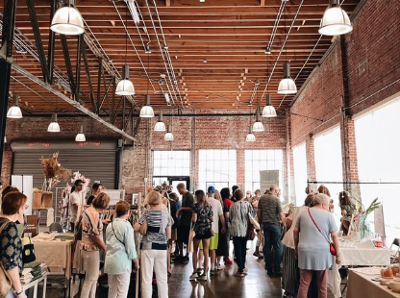 Made Market
Sat, Aug 20 at 10am-5pm
Cost: Free to attend
At: Haven (map)
This incredible market is  back this summer Season with more than 40 makers for your shopping enjoyment! Come shop amazing makers, grab some eats & drinks & enjoy the community of this great city! Made Market is Birmingham's finest curated handmade market, showcasing the best makers from Birmingham and the surrounding region. Join us on Saturday, August 20th from 10-5 at Events at Haven to shop!
Click here for more info.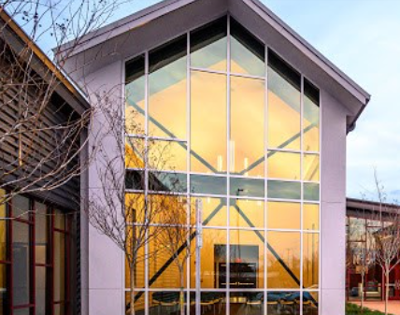 5th Annual Shoes & Brews
Sat, Aug 20 at 12pm-6pm
Cost: FREE to attend
At: Cahaba Brewing Co (map)
It's time for the 5th Annual Shoes & Brews Cornhole Tournament at Cahaba Brewing Company! Join in for amateur and professional play AND the all day raffle! Simply bring a pair of new or gently used men's shoes and we'll give you a raffle ticket. They have some fantastic prizes from local businesses! This will be a fun, family friendly day of great food, great drinks and supporting the Firehouse Shelter. Admission is free for spectators.
Click here for more info.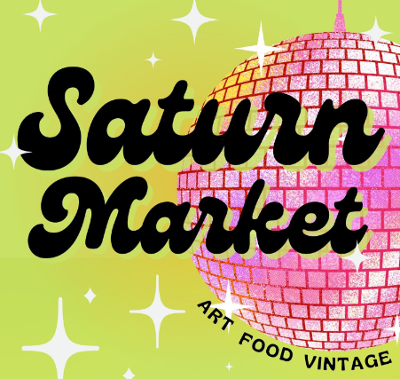 Saturn Market
Sat, Aug 20 at 12pm-4pm
Cost: FREE to attend
At: Saturn Bham (map)
Saturday, August 20th, stop by the Saturn Market! Vendors will be selling art, food, vintage goods, and much more. Stop in with a friend or your family, grab a drink from Domestique Coffee, or from the bar, and shop the day away! Their frozen drinks are a great way to beat the heat!  Oh, and you can look for something to wear to the Roller Disco Party during Sidewalk Film Festival next weekend!
Click here for more info.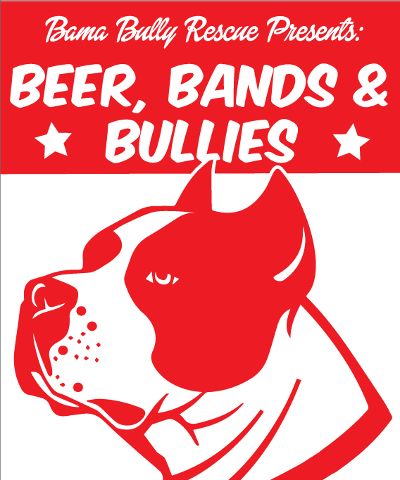 Beer, Bands, & Bullies
Sat, Aug 20, 4pm-9pm
Cost: $10 donation/ kids 12 & under are FREE
At: Ferus in Trussville (map)
It's the 11th Annual Beer, Bands & Bullies Music Festival at Ferus Artisan Ales & the Trussville Entertainment District! Be sure to meet some of these adorable adopt-a-bulls and check out awesome silent auction items. This year's music lineup is as follows: Blind The Sky, Mark Mizzell & Friends, Local Honey, and DJ Lee J. Also, friendly, leashed dogs are welcomed and encouraged to attend the event. Admission is just a $10 donation at the door (kids under 12 are free)! All proceeds benefit Bama Bully Rescue.
Click here for more info.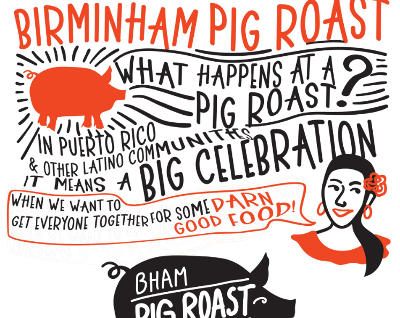 Bham Pig Roast 2022
Sat, Aug 20, 4pm-8pm
Cost: $20
At: Cahaba Brewing Co (map)
If you missed it last year, you missed a true party with a purpose! The ¡HICA! Junior Board presents the Second Annual Birmingham Pig Roast, an event that brings together Alabama's passion for good barbecue and the rich Latino communities in Birmingham. In Puerto Rico and other Latino cultures, a pig roast happens whenever there is a big celebration. Now, the ¡HICA! Jr. Board is bringing that celebration to Birmingham. Come enjoy a day of delicious food and rich culture! .
Click here for more info.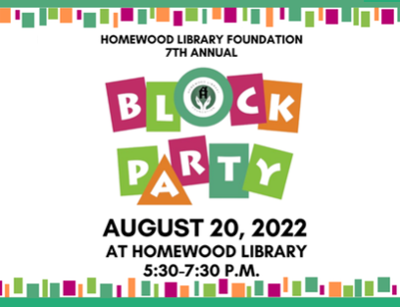 Homewood Library Foundation Block Party
Sat, Aug 20, 5:30pm-7:30pm
Cost: $10-$25
At: Homewood Library (map)
It's time for the biggest Block Party of all! Back for the seventh year, this family-friendly fundraiser benefits everyone's favorite library. Enjoy cold beverages while you sample food and drink from our local sponsors. Listen to live music while your kids enjoy book-themed carnival games, a climbing wall, and other fun activities. Tickets for adults are $25 and $10 for children (ages 4-21). Children under 4 are free with adult ticket purchase. Ticket purchase includes food, beverages, and activities. Tickets are also available at the door. Event is rain or shine.
Click here for more info.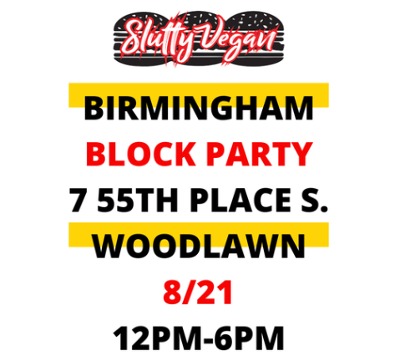 Block Party!
Sun, Aug 21, 12-6pm
Cost: FREE
At: Slutty Vegan (map)
Woodlawn welcoms Slutty Vegan to the neighboorhood with a block party! Come enjoy live music and local vendors.  This restaurant has been in the works since pre-pandemic and is finally opening here in Birmingham!  They will provide delicious vegan food options that will entice even the most carnivorous of appetites! Don't miss out!
Click here for more info.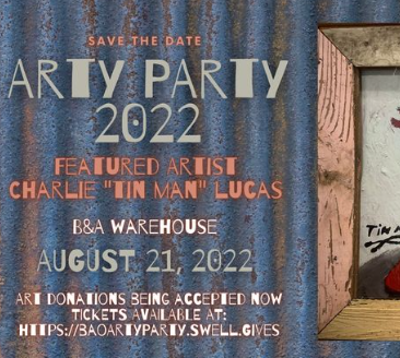 Arty Party
Sun, Aug 21, 2pm
Cost: $50
At: B&A Warehouse (map)
Join in the return of Arty Party for BAO and in celebrating over 35 years of the agency and all the amazing growth they have experienced . Featured artist for 2022 will be "The Tin Man" aka Charlie Lucas. The Tin Man is a world-renowned artist, known for turning scrap metal from the junkyard into powerful sculptures that speak of life in a realistic sense – from the most painful to the happiest of moments. If you have already donated art for 2020 or 2021, you will automatically be added to the list for 2022. If you have not yet donated and are planning to, please email Kyle@mcwc-bao.org to coordinate a time for drop off so that they can safely store your donation until the event.
Click here for more info.


FUTURE HAPPENIN'S
Sidewalk Film Fest // August 22-28  
Birmingham Wellness Passport // September 5-November 6  
Birmingham Artwalk // September 9 & 10
Bacon & Blues Fest // Sunday, September 18
Fiesta // September 24  
Greek Food Festival // October 13-15  
Moonstone Fest // October 29