Weekend Roundup: Aug. 12-15, 2021
It's time to kick off Birmingham Restaurant Week 2021!
Birmingham Restaurant Week is back and we can't think of a better way to support local restaurants that have had such a rough time throughout the pandemic. This weekend also marks the return of Hammerfest, a cycling festival!  Check out the details of all the weekend fun below!
#RUhappenin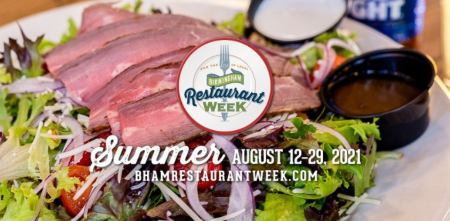 Birmingham Restaurant Week 2021
Aug.  12-29
Cost: $5-$50
At: Birmingham Restaurants
Birmingham Restaurant Week (BRW) presented by Spire is back August 12-29, 2021! Boasting both to-go and dine-in options again this year, BRW is Birmingham's Premier Culinary and Beverage Event! With the summer temperatures rising, it's officially Hot Food Summer, so put down your cooking utensils and call off the diet because you deserve to indulge! From fine dining to down-home cookin', food and drink lovers with a taste for adventure can enjoy special prix-fixe menus ranging from $5 to $50 per person at more than 60 locally-owned restaurants, bars and food trucks. Whether you're trying something new or enjoying a longtime favorite, this 18-day event makes it easy and affordable for patrons to sip and savor the flavor of Birmingham's acclaimed and diverse culinary and beverage community. Check the link for a full list of restaurants and menu options!
Click here for more info.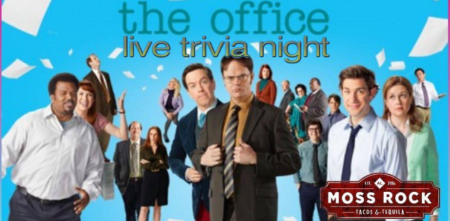 The Office Trivia Night
Thurs, Aug. 12, 7pm
Cost: Free to attend
At: Moss Rock Tacos & Tequila (map)
Bring your friends out to Moss Rock Tacos & Tequila to show off your knowledge of The Office! We'll have great prizes and a lot of fun. North Alabama Trivia puts on a great, safe Live Trivia night. Thanks to Jose Cuervo for sponsoring this fun event!
Click here for more info.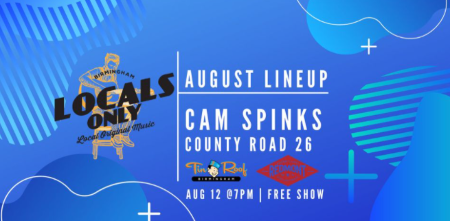 Locals Only
Thurs, Aug. 12 7pm
Cost: Free to attend
At: Tin Roof (map)
It's the August edition of Locals Only at Tin Roof! This series highlights local musicians. Head over to the patio, have a drink, and enjoy some great tunes. This month's artists are Cam Spinks and County Road 26!
Click here for more info.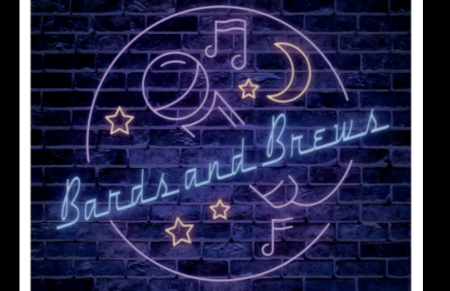 Bards & Brews
Fri, Aug. 13, 6pm
Cost: FREE
At: Bham Library Central Branch (map)
Bards & Brews is BACK in person! This is a spoken word poetry performance/beer tasting event hosted by the Birmingham Public Library. The event is emceed by performance artist and poetry events director Voice Porter. Live musical performances are held before the poetry performances begin. Craft beer is donated by breweries from around the region.  You must be 18 or over to attend, and 21 or over to drink. Bring your ID. Come early, as these events are well attended!
Click here for more info.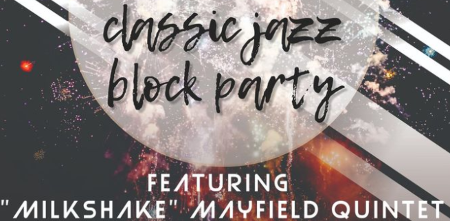 Classic Jazz Block Party
Fri, Aug. 13, 7pm
Cost: $10
At: Jazzi's on 3rd (map)
Back by popular demand its "Milkshake Mayfield" Quintet for one night only . This will be a night to remember with the best in classic jazz from Master Trumpeter "Milkshake" Mayfield and his quintet and also a special performance by local favorite the Bo Berry Quartet. Bring your lawnchairs for an old fashioned good time under the stars. Great music, food trucks, cocktails and more. A night you don't want to miss.
Click here for more info.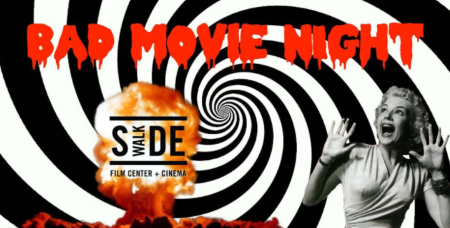 Bad Movie Night
Fri, Aug. 13, 7:30pm
Cost: FREE
At: Sidewalk Cinema (map)
This is always such a fun (and FREE) event! Head down to Sidewalk Cinema and enjoy a randomly selected BAD movie. We can't be sure which movie you'll see, but we can say it will be a fun time. Grab a drink from the bar before heading into the theater. You'll probably need it.  Oh, and don't forget to get your tickets to Sidewalk Film Festival!!!
Click here for more info.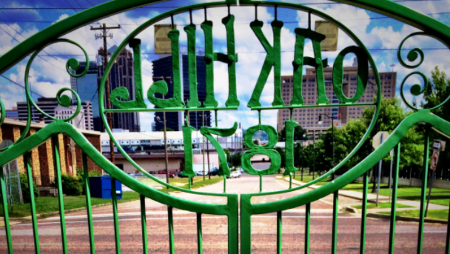 2nd Saturday Tour
Sat, Aug. 14, 10am
Cost: $15
At: Oak Hill Cemetery (map)
Don't miss this tour! Oak Hill Volunteer and docent Emily Helman will lead this tour. The focus will be on influential women in Birmingham History. Discover your City's first cemetery, which celebrates its 150th anniversary this year. Tickets for general admission are $15 online and $10 for students and seniors. All proceeds will go toward the preservation needs of Oak Hill Cemetery.
Click here for more info.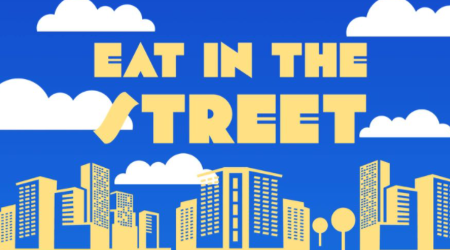 Eat in the Street
Sat, Aug. 14, 11am-3pm
Cost: FREE
At: The Pizitz (map)
The Eat In The Street Summer series continues this Saturday! 19th Street in front of the food hall will be closed off, in coordination with The Birmingham Art Crawl, for people to gather and have a great time! Playing 11 to 3, Dj Dolly spinning fresh beats, art vendors, and street side pop-ups by: Sidewalk Cinema, Nola Ice, The Louis Bar and more! Don't forget there is FREE parking in the Pizitz deck for up to 2hrs!
Click here for more info.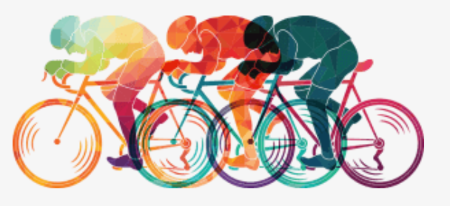 Birmingham Hammerfest
Sat/Sun, Aug 14-15, 11:30am/8am
Cost: FREE
At: Pepper Place (map)
The 2nd annual Hammerfest fueled by BOLT24 is coming to Birmingham on August 14-15, 2021. Twenty USA CRITS D1 professional cycling teams from all over the US will be racing through the streets of the Pepper Place District in downtown Birmingham. This exciting, fast-paced criterium racing is not just for the pros. Amateurs, juniors, and handcyclists will be tackling the same course and putting their skills to the test. This FREE special weekend includes something for all ages with the Brannon Honda Kids Zone, Community Hour, Lil' Shamrock Ride presented by Brannon Honda where youngsters can show their St. Patrick's Day spirit (better late than never!) and decorate their bicycles or tricycles, dog PAW-rade, best-dressed contests for prizes, food trucks and more. Don't miss all the festivities at the restaurants and bars in the Pepper Place District.
Click here for more info.
Indie Rock Luau
Sat, Aug. 14, 12-9pm
Cost: FREE
At: Ghost Train Brewing (map)
Benefitting Space One Eleven, this event is FREE and will feature plenty of great bands! Get out your grass skirts and flowered shirts and head over to Ghost Train to join in the fun! Sip on some of their local brews as you listen to music from Katie Mulvehill, Gabriel from the Matchcoats, The Drake Nelsons, and many more!
Click here for more info.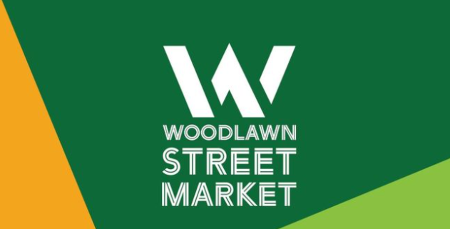 Woodlawn Street Market
Sat, Aug. 14, 4-8pm
Cost: FREE
At: Woodlawn 55th St. N (map)
Fun, food, vendors, and more! Head to Woodlawn for this market that only happens a few times each year! There is always something for everyone! Bring an appetite since there are always delicious food vendors. Cheer on some amazing dance-offs! There will also be plenty of local vendors for you to check out!
Click here for more info.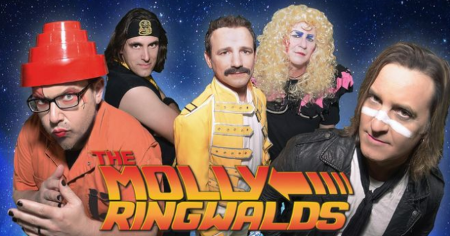 The Molly Ringwald Band
Sat, Aug. 14, 7:30pm
Cost: $15
At: Avondale Brewery (map)
This is an 80's music experience you don't want to miss! The band goes all out with costumes as they play your favorite 80's hits! They always put on an incredible show! Avondale is a great venue for this show! Dress in your 80's best and bring some friends! We always look forward to to seeing the Ringwalds when they come to Bham!
Click here for more info.

Midnight Effect Hot Goth Summer Danceparty (21+)
Sat, Aug. 14, 8pm
Cost: $5
At: Electra (map)
The Midnight Effect is excited to announce we've partnered up with the crew at Electra for a late summer dance party! DJs Geisha, Memorexx, and PanzerSoldat will spin all your dark favorites through the night. Lace up those boots and get ready. We can't wait to see you all, have a drink, and dance to all things dark with New Wave, Synth Pop, Industrial, EBM, Synthwave, 80's, Darkwave, Coldwave, and more!
Click here for more info.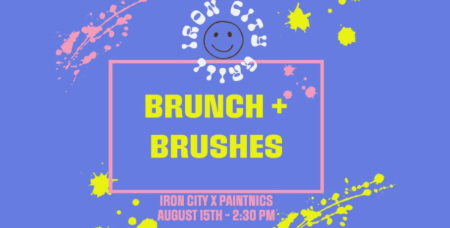 Brunch + Brushes
Sun, Aug. 14, 2:30pm
Cost: $15
At: Iron City Grill (map)
After enjoying a delicious brunch, hang around and paint! Paintnics is coming to the Iron City Grill on Sunday, August 15th at 2:30 pm for Brunch & Brushes! Brunch ends at 2:00 pm so come in and grab something to eat before unleashing your inner Picasso! Your ticket includes a private paint lesson and all your supplies needed to create your masterpiece! Such a fun way to end your weekend!
Click here for more info.